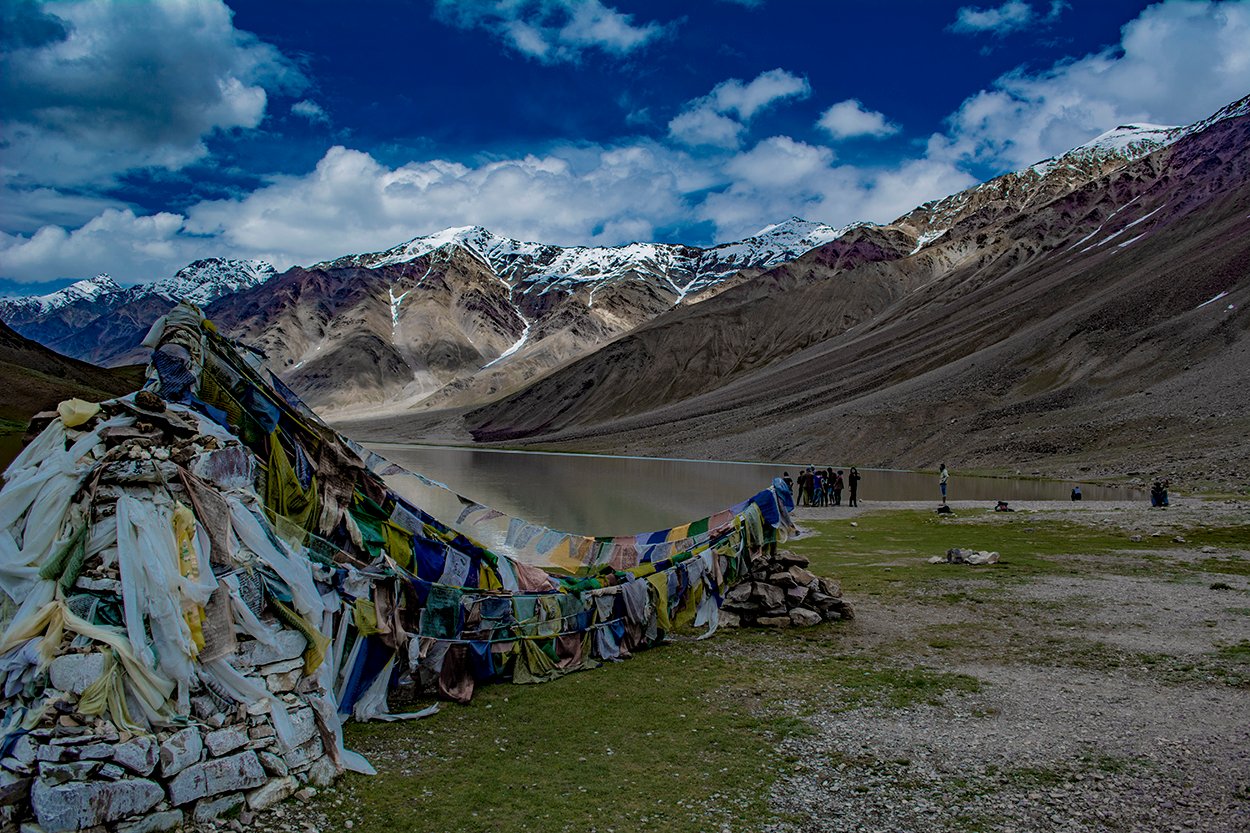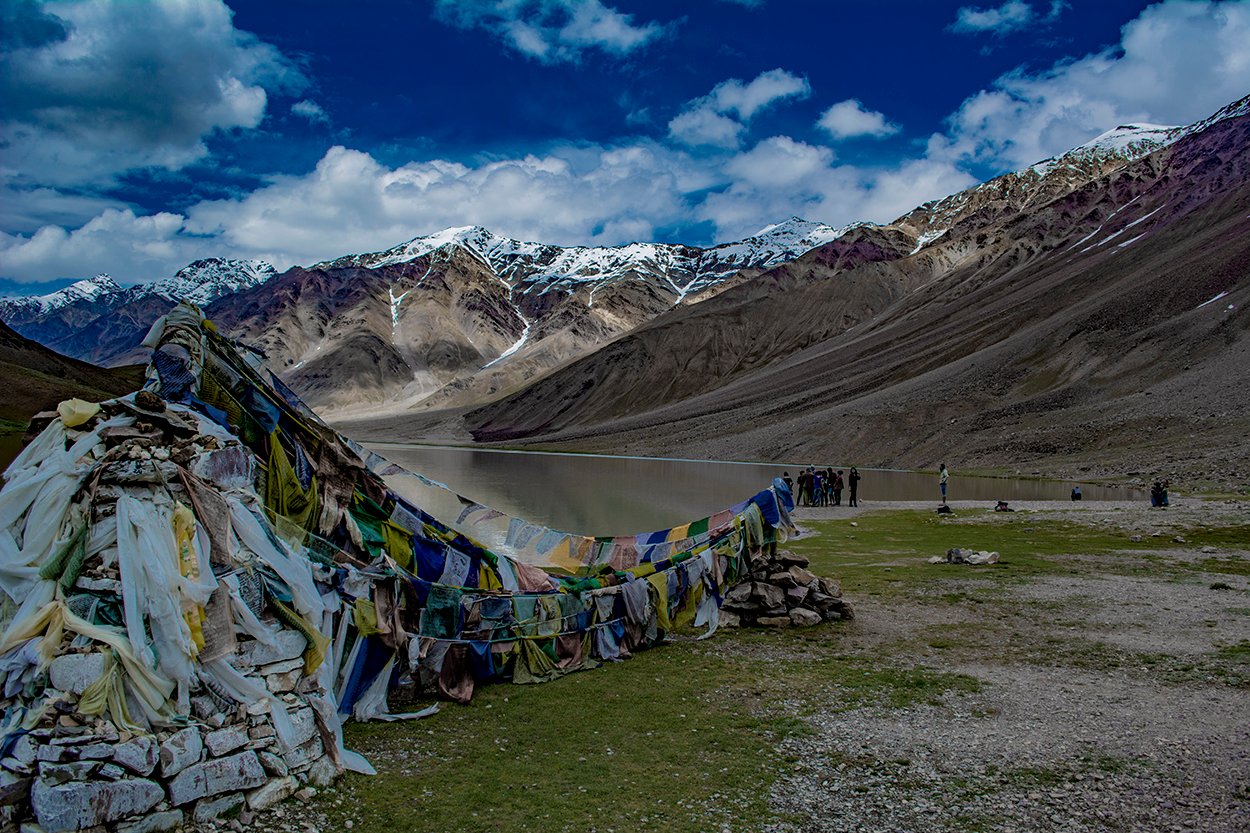 India is not a country, it's a continent, with a spectacular mix of people, cultures and landscapes. From snow-capped peaks in the north to the sultry sun-washed beaches in the south – there is much to see and plenty more to experience here. Walk the streets of any Indian city and you'll rub shoulders with people representing different traditions, following different cultures, speaking alien languages – while some turbaned, and other, having cute Mongolian faces. No wonder India is a country to explore and the best way to do it is by travelling to a few different states.
TOP PLACES TO SEE AND EXPERIENCES TO TRY IN INDIA
Meeting the tribes in Northeast: The seven states that lie in the northeast region of India are rich in Tribal culture. More than 25 different tribes live in the northeast part of India – with some having Mongolian origin, while others, lost Aryans. If you're into culture and history, visiting northeast can just be your thing. And in the northeast, the state of Nagaland, that has the maximum number of indigenous tribes anywhere else in India. [See: Hornbill Festival In Nagaland]
Relaxing on the Andaman Islands: The Andaman Islands is a cluster of nearly 300 islands in India's Bay of Bengal. Surrounded by coral reefs that support marine life, including sharks and rays, they promise a relaxing holiday experience. You can visit the Andamans to spend some relaxing time while experiencing the island life or do some adventure sports like snorkelling, scuba diving and island camping.
Exploring the ruins of Hampi: About 7-hour journey from Bangalore takes you to the city of Hampi – a fantasy world of rocks and ruins. The town is all about an uncountable number of impressive long lost ruins (most of which are UNESCO world heritage sites) and banana plantations and paddy fields, surrounded by big boulders, all perched on top of each other as far as the eye could go. Other than that, expect a lively atmosphere with a chilled-out and a relaxing vibe – thanks to the many western hippies who end up staying in Hampi for weeks and months.
Visiting the Taj Mahal: During your time in India, you will stumble upon many Indians discouraging your every thought of visiting the Taj Mahal, as the city of Agra, where it is situated has quite a bad reputation and has no other charm except for this wonder of the world. But I think visiting Taj Mahal, on a short one or two-day trip is worth it. Made of red sandstone with intricate marble work; and surrounded by Persian-inspired gardens, lined with trees, fountains, and a reflecting pool running down the centre, Taj Mahal is one of those works of genius. And not to mention, it is one of the highlighted buildings in not just India, but the world.
Experiencing the bustling life in cities: Though you might hate it, experiencing the crazy peak hour rush in Delhi metro or in a Mumbai local, as people run into each other, is something not to be missed. A city bustling with life around the clock and its many people who never take rest is the real India – in its true and existing form. Many tourists run straight to the countryside as soon as they land in Delhi, but learning a bit about the chaotic, bamboozling and intoxicating life in the cities, in my view, should be in your list.
Visiting The Epicentre Of Hinduism In  Varanasi: The town of Varanasi attracts thousands of foreign tourists (forget the millions of Indians who visit Varanasi every year) – particularly backpackers, in their seemingly hippy garb. But you better brace yourself as you visit Varanasi, because Varanasi is not for the faint-hearted. It is unapologetically indiscreet and intensely Indian. Here most intimate rituals of life-and-death take place in public. Cremations, death ceremonies, and other bizarre Hindu rituals are a common sight. But Varanasi is also quite unique, subtle and beautiful on the other side. And the daily evening walk along its many Ghats is surely going to live long in your memory. [Learn More About The Ghats In Varanasi]
A Night in the Thar Desert: Deep inside the Royal state of Rajasthan lies the Great Indian Desert – where life doesn't exist. Surrounded by Aravalli Mountains and Great Rann of Kutch (in Gujrat), Thar offers one of the most beautiful and astonishing landscapes, in the entire country. A night among the dunes along with enjoyable camel rides is surely an experience of a lifetime.
Explore the Moonlands of Leh/Ladakh: Leh Ladakh is a different kind of mountains. Uninviting, inhospitable, and dry, these landscapes are no less than supernatural. If you're a motorbiker and an adventure seeker, rent a motorbike from Manali and drive all the way to Leh – a 500 Km ride, that can be experienced nowhere else in the world. Or you can cover the journey in a public bus or a shared taxi. This is moreover where you'll find the world's highest motorable road, a magnetically charged hill, and a number of memorising salt-lakes.
Motorbiking the world's most treacherous roads in Spiti Valley: Spiti Valley is home to world's most treacherous and deadly roads. Here you will find the world's highest petrol station, the world's highest village with civilisation, passes as high as 4,590 m or 15,060 ft. A motorbiking expedition in Spiti Valley in Himachal Pradesh is a must, for thrill seekers. [Plan your Spiti Valley Motorbiking Expedition here. And for more inspiration, check Spiti Valley Pictures]
Living Root Bridges in Nongriat, and the Eastern Khasi hills: Okay, this is something unusual. Have you ever heard of rive bridges made out of a rubber fig-tree? Sure you haven't. And this is exactly what you're going to find – and quite a few of those – if you happen to visit the eastern Khasi Hills in Meghalaya. The village of Nongriat however, is the highlight, and one of the most beautiful settlements I've seen in my life – with dozens of natural pools, hundreds of small and big waterfalls, and thousands of differently patterned butterflies flying around here. [Further Reading: Living Root Bridges In Meghalaya]
Speaking of Eastern Khasi hills, they have quite a few other distinctions. Here you will find Asia's cleanest village, India's one of the oldest tribe, and the town which gets the maximum rainfall in a year, in the entire world. Motivated enough?
Sail through the Backwaters of Kerala: One of the best experiences in Kerala lies in its backwaters, where you can rent a houseboat and sail through a maze of interconnected lagoons, canals and lakes, for days.  The entire state of Kerela is moreover all about backwaters. You can find it in the town of Kollam, Kottayam Alumkadavu, Kumbalangi, as well as in Alleppey – but the backwaters of Alleppey is bigger, better and much popular. Renting a houseboat and sailing through its tranquil sea water is an experience that has to be fathomed. It is in fact so addictive that I met a German couple in Alleppey who rented a houseboat and stayed in the water for more than 2 months. Totally Crazy, right?
Exotic beaches in Goa: Goa might be the smallest state in India, but it entertains one of the biggest tourist crowds in India. Exotic beaches of Goa are well known in the world for its freedom and are unique in their own way. With its white-sand beaches, all-night parties and a laid back tropical vibe – Goa is a blissful surprise. Cheap food, cheap accommodation, and the availability of good wifi is moreover always a plus. [Read: Best Beaches In Goa]
BEST TIME TO TRAVEL India
India is a big country and you can visit India, walking down its streets and experiencing its many beauty pretty much any time of the year. During hot summers (between April to July) head to the Himalayas in the north, or the more subtle mountain ranges and the deep jungles of the Northeast. Winters (October to March) is more suitable to have a relaxing time by the coast, visit some of the unique and ancient temples in the south, and explore the royal forts in the west. Monsoon (August and September) can also be a good time to travel most of the parts in India, except for the Himalayas.
COST OF TRAVELLING In India
If the entire world is cheap to travel, India is cheaper. Those on a shoestring budget can pretty much eat, sleep, stay and survive in under 500 Rupees a day. But a little more money, let's say about 800 Rupees a day, can give you a lot more freedom. Speaking of India as a whole: South India is brutally cheap (except for the state of Kerala). North India is moderately cheap. And Northeast India is fairly cheap. Big cities like New Delhi and Bangalore can cost a little more, but definitely not more than 1000 Rupees a day.
Food: Since the unprivileged Indian lives on $300 a month, you can have a meal in India, on a roadside stall, for as low as 25 Rupees. Basic restaurant meals will cost between 70-150 Rupees. Western meals at nice restaurants go somewhere between 200-400 Rupees. You can get some real world class food in most of the big cities and tourist places. As tap water is mostly undrinkable in the entire country, consider a 50 Rupees daily investment daily in buying bottled water as well.
Accommodation: Unlike many other Asian countries, finding dorms in India is next to impossible. Renting a private room (most of whom are meant for two people) is the only way to go. But fret not, they are cheap, though sometimes a little smelly; but as I said, India has something for everyone – pay a little extra and you will something that matches your class.
In big cities including New Delhi, Mumbai and other such, expect to pay a minimum of 400 Rupees a day, for a shitty room non-aircon room. About 600 Rupees a day, however, can give you a clean, nice looking double-bed room. In most of the other, backpacking towns like Varanasi and Rishikesh, you can get something cheap between 200-350 Rupees a day. Expect the prices to go up and down, as it pleases the local people, and depending upon whether you're travelling during a peak season or an offseason. Homestays are becoming more and more popular in the country as they offer a good local experience with a home cooked meal for tourists. You can get a homestay experience for something between 500 to 1000 Rupees a day, and beyond that, the sky is the limit. To get the best deal, keep talking to other tourists, as prices in India are poorly regulated.
FEW OTHER TIPS
India is massive, and seeing it all in one trip (even if it's a year-long trip) is impossible. Pick the perfect route and tailor your trip accordingly. Rather than trying to see the whole country, it's better if you stick to the south of the country, or on the north. Still, if you want to experience both the WORLDS, you can always rely on the domestic flights here, as they are in abundance and are mostly cheap.
Travelling India is all about going slow. If you run too fast here, trying to tick places off the bucket lists, you're going to miss the very essence of it. Go as slow as you can and you'd realise that India is much beautiful and a far better country to explore than you'd initially thought.