Bavaria is unlike any other part of Germany. It has all the good things (that a tourist would want), unlike other German regions. It's cleaner, more laid back, amazingly diverse, has enough small towns to wander around and yes, more beer than one can imagine. From towns like Munich that are popular as the beer capital of the world to others like Rothenburg that has always remained an inspiration to artists, Bavaria has something for everyone.
During my recent trip to Germany, I got a chance to spend some time in Bavaria and Bavaria alone, thanks to the German National Tourism Office (GNTO) in India that invited me for one week long media-trip. It all happened when GNTO asked if I'd be interested in a self-planned solo trip to anywhere in Germany. Since I'd been to other regions in Germany during my previous two visits, Bavaria turned out to be a natural preference.
How Many Days You Need For Bavaria
Well, if you want to completely absorb Bavaria, you need at least a month. And that's because Bavaria is huge, and more importantly, it has a well-defined tourist trail thanks to a number of tiny old towns that have emerged as a tourist destination in recent years. The Romantic Road is another reason, that passes through 10 towns in Bavaria (namely, Würzburg, Rothenburg ob der Tauber, Dinkelsbühl, Nördlingen, Donauwörth, Augsburg, Landsberg, Schongau, Pfaffenwinkel, Schwangau) so if nothing else, you have at least ten towns in Bavaria that you can count as popular among tourists, forget the biggies like Munich and Nuremberg.
So yea, you need a lot of time to see all of Bavaria.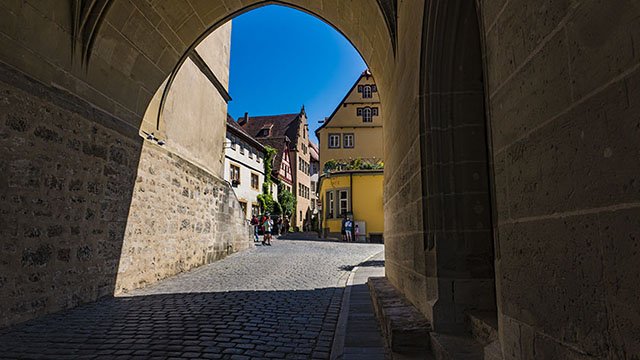 But those short on time and still want to get hold of the region, here's my one week (6-night and 7-day) itinerary for Bavaria:
One Week Bavaria Travel Itinerary
Day1: Arrive In Munich and Head To Rothenburg
Since Munich is the hub of all international connections in Bavaria, it's only natural to land in Munich. But rather than exploring it first (as I ended up doing) I advise for leaving Munich for later. And there are a few reasons why:
To make it easier to catch your flight (from Munich) the last day: I'd almost missed my afternoon flight from Munich to New Delhi, despite leaving Lindau (about just 200km south-west of Munich) at 6 in the morning. Yes, traffic in Munich can be unexpected!
Munich airport is a little far from the city: So rather than spending 30 min journey to get to Munich city, why not add 2 more hours on the journey and reach Rothenburg.
This way you save 12 EUR that you may otherwise spend in getting to Munich city and then later paying for the onwards journey to Rothenburg, the next day.
Now be careful with the fact that Rothenburg ob der Tauber is not the only Rothenburg in Germany! Avoid arriving at the wrong one by confirming that you are, indeed, going to Rothenburg ob der Tauber and not one of the others. You can find a second class (with no reservation) train ticket from Munich to Rothenburg two destinations for as low as 30 EUR.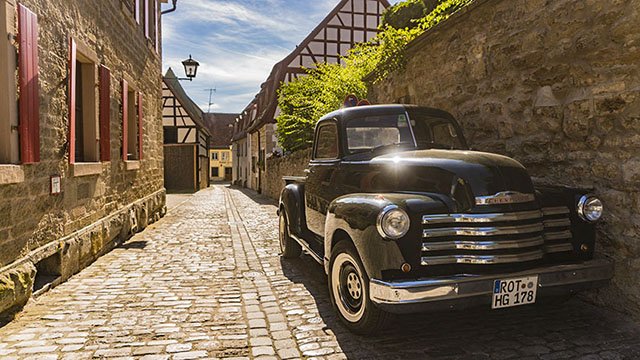 Speaking of Rothenburg, for those who didn't privy to the fact need to know that Rothenburg is one of the original sources of inspiration for Pinocchio. Walt Disney designed the houses in the cartoon based on the Rothenburg picturesque medieval time buildings. The town became so popular among (wealthy) Americans before the second world war that it was spared from imminent devastating bombardment because the American general in command remembered Rothenburg from his parents´ postcards and decided that such a marvellous city must not be destroyed.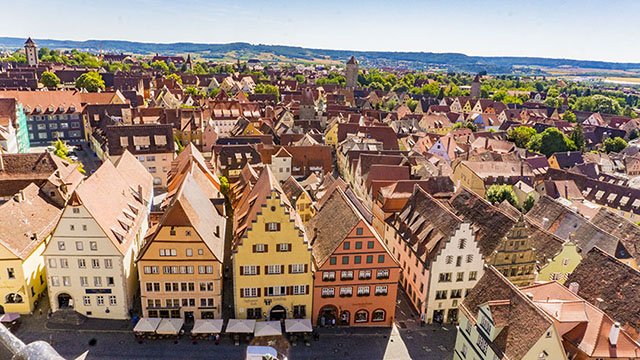 Having said that, Rothenburg is a highlight and shouldn't be missed. A one day trip to Rothenburg is enough to explore all of the towns.
Some of the popular things to do in Rothenburg are:
Trying a Schneeball
Exploring Käthe Wohlfahrt Christmas Store
Visiting Medieval Crime Museum
Completing The Tower Trail of The Old Town Wall
And here's a detailed Travel Guide On Rothenburg for those looking for more tips.
Practical Tip: I use GoEuro to book my train and bus journeys in Europe and suggest you do so too. Consider it the Skyscanner for land and air transport in Europe. The GoEuro mobile app moreover gives a unique Barcode for every booking that can be used as your ticket. No need to print them out and waste more EURs. 
Next Up, Day2: Rothenburg To Lindau
Rothenburg to Lindau can be a long journey but certainly not tiring, for the picturesque landscapes it has to offer. So if nothing else, the journey itself will be a memory.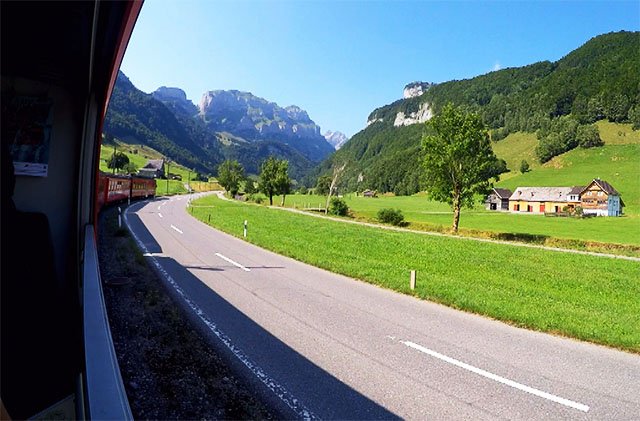 or budget travellers, there are, unfortunately, no buses between the two destinations, leaving it to only one option: of taking a Deutsche Bahn which can cost around 30 EUR for a 6-hour single journey.
The town of Lindau borders Austria and Switzerland, giving visitors unusual ease to visit two more countries and bragging about it to the world without much effort. Just take a 12 EUR ferry from Lindau to Bregenz and you're already in Austria.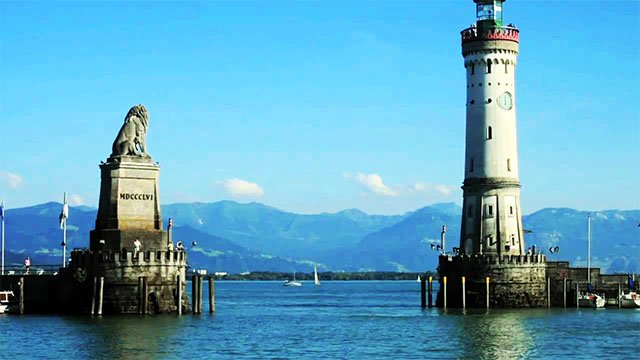 Inside the town, the harbour and its promenade are the focal points. This is where people stroll, sit, bike, roller skate and eat ice cream as they watch street entertainers perform juggling tricks, knock off quickie caricatures or play musical instruments. The best place to stay in Lindau is on the island and on the island, in Hotel Ratsstuben, which is located inside the old town, on pretty cobblestone streets.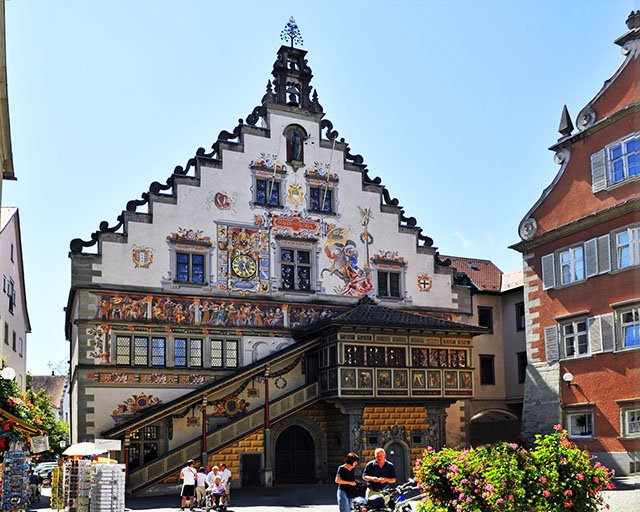 Popular things to do in Lindau:
Visiting Lindenhof Park
Dining At One Of The Lakeside Restaurants
Exploring Lindau Island On A Bike
Taking A Boat ride to Bregenz in Austria
A half-day tour to Lindau is enough to quickly explore and skim through its beautiful highlights.
Day 3: Lindau To Füssen
Lindau to Füssen is another beautiful train journey (again, no buses between the two destinations) that costs about 12 EUR and nearly one and a half hours. Direct trains are available between the two destinations.
Full of cafes, restaurants, and tourist shops, Füssen, despite being a popular tourist destination has well retained its original old town charm.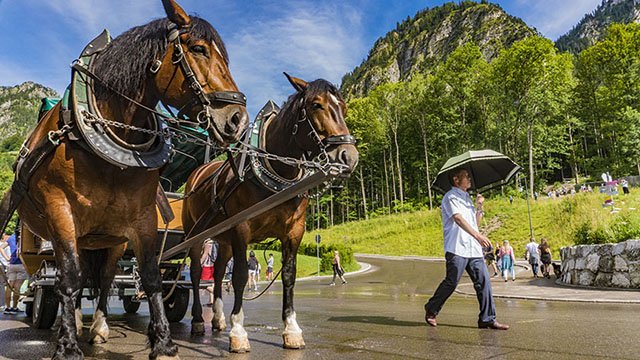 There are two reasons for anyone to visit Füssen: one, it happens to be the southernmost town (a dead end) for the Romantic Road trail. So anyone doing the Romantic Road, end their journey (or perhaps start if going south to north) in Füssen. And two, because of the historic castles in Hohenschwangau. It was in Hohenschwangau (about 10 mins bus ride from Füssen) that King Ludwig decided to build a castle the world had never seen before – the castle of Neuschwanstein. Though it's a different thing that the construction of the castle was never completed.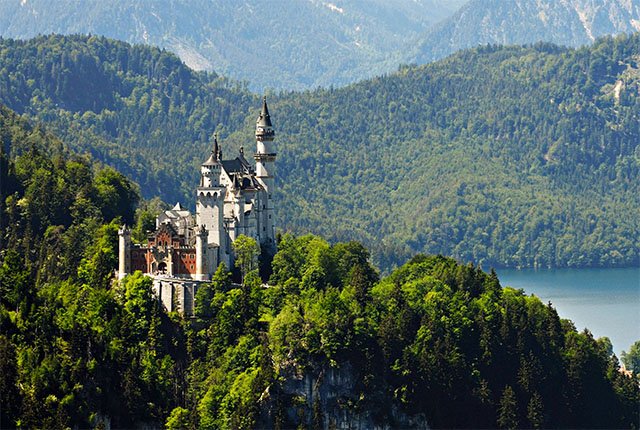 It is further worth noticing the fact that it was Neuschwanstein that Disneyland's Sleeping Beauty Castle derived its inspiration from.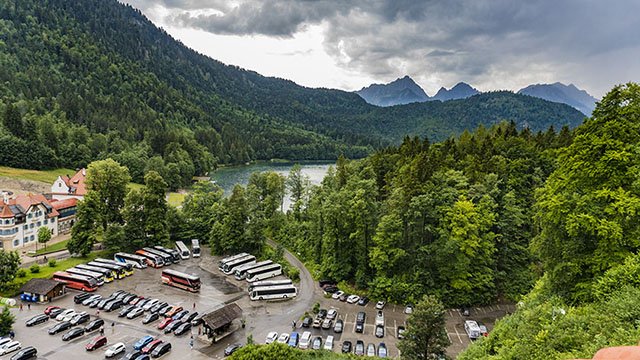 Tips On What To Do In Füssen: 
Exploring the old town of Altstadt for a blend of brightly coloured buildings, many of which are adorned with frescoes.
Eating some traditional Bavarian food in Altstadt. I can totally recommend a cake at Konditorei Kurcafe.
Visiting the high castles in Hohenschwangau.
Day 4: Füssen To Munich; With Day 5 & 6 In Munich
Since you're moving too fast, doing one city in a day, it's time to slow down and spend the rest of your time in Munich. Munich is moreover massive and needs at least two or three days to explore. I spent 4 days in Munich in total but suggest a 3-day itinerary to those short in time. Anything less than 3-days would be totally unfair to the city.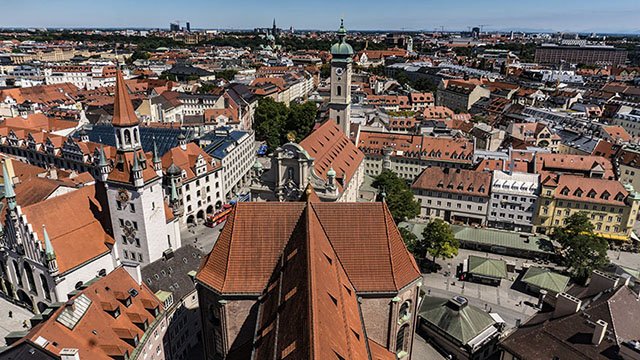 The best and the cheapest way to get to Munich from Füssen is by Flixbus which can cost around 15 EUR and less than 2 hours.
Now, speaking of Munich, one thing that I liked the most about this city was that beer was considered food in Munich, and with more than 60 beer gardens in the city in total, it's not tough to see why. Everyone's just really into drinking beer all day. It's further worth appreciating the fact that in Munich, no one frown upon on you or consider you a drunkard even if found holding a beer in one hand and drinking from the other in a subway or a metro. In short, Munich is vibrant, fun, laid-back and hip.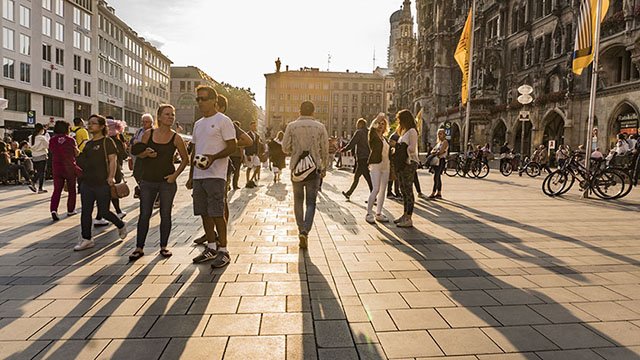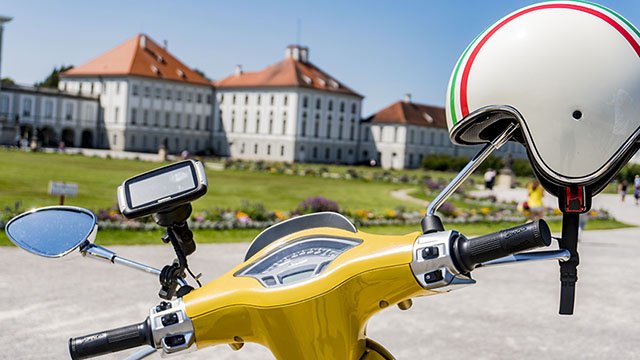 Speaking of the activities, there is enough to see and do in Munich. From renting romantic Vespas to walking tours, pub crawls to thrill-seeking activities, exploring old towns to doing nothing but gulping beer all day.
Here's a detailed 3-day travel guide on Munich that I've already covered in another article.
I also suggest visiting Gunzburg and trying tandem-skydiving as a day trip from Munich.
Additionally, I advise car hire in Munich or renting a Vespa/scooter perhaps (if you're short with the budget) to make your travel more fun in Munich. Though public transport is certainly easily available, having your own vehicle will give you more flexibility to wander around the city and see more things in lesser time. And with enough parking spaces and traffic not being much of a problem (beyond the peak hours of course), it is not a headache to have your own vehicle.
Total Cost Of The Trip
Since Bavaria is the most expensive destination in Germany, having a budget trip is quite impossible, unless you're stern about saving every penny and not enjoy the holiday. For a 6-day/7-night itinerary, I suggested above, consider spending at least 900 EUR. And if you decided to do any day tours, partook in any adventure activity like skydiving or hire a scooter or a car, the cost will likely go much higher up. This is the classification of costs if you're only backpacking between the destinations and not doing anything fancy:
Transportation: 200 EUR
Food: 200 EUR (about EUR 30 per day)
Drinks: 70 EUR (about EUR 10 per day)
Accommodation: EUR 450 for a private room in a budget hotel (about 65 per night)  | EUR 250 for a dorm bed (about 35 per night)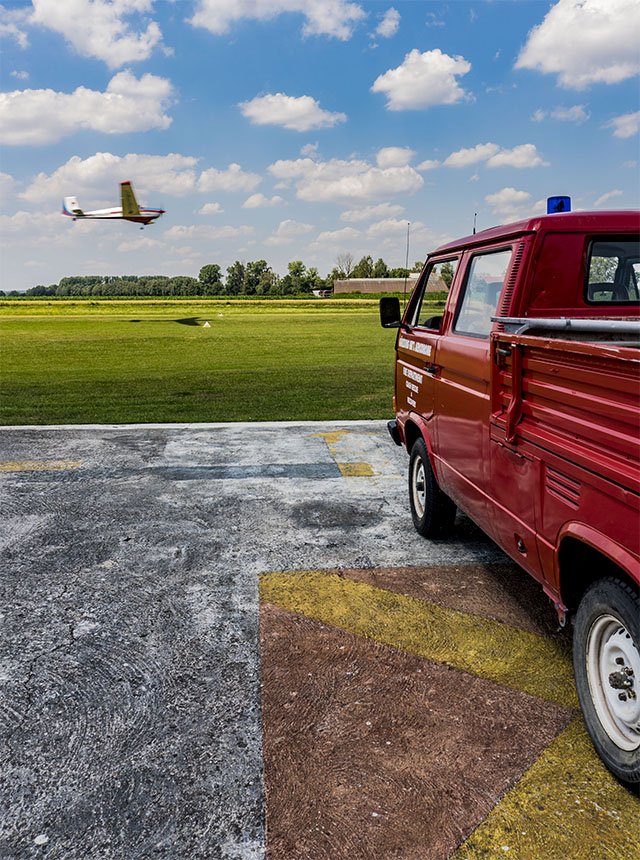 In a region often regarded as the highlight of Germany, there are countless things to see and do. One could fill weeks exploring Bavaria's many towns and still not see it all. Though impossible to condense a great beautiful region into six-days, this Bavaria travel guide will help you experience the most Bavaria has to offer in a short period of time!
And if you've any other tips/ideas/suggestions, please spill in the comments below!