Read these top tourist highlights in Augsburg, including tips on where to stay, how to travel and more.
Last year I spent three days in Munich and I know a lot of Indian and Asian tourists doing the same — spending a good share of their Bavarian holiday wandering and lazying around in Munich.
Where Munich is certainly a great destination to travel to, and you won't find such amazing beer culture (I still miss its beer gardens!) anywhere in the world, it still makes no sense if you spend all your time there and lose the opportunity of exploring another great town located at only half-an-hour train ride away from Munich. Yes, I am talking about the town of Augsburg, on the Romantic Road Trail.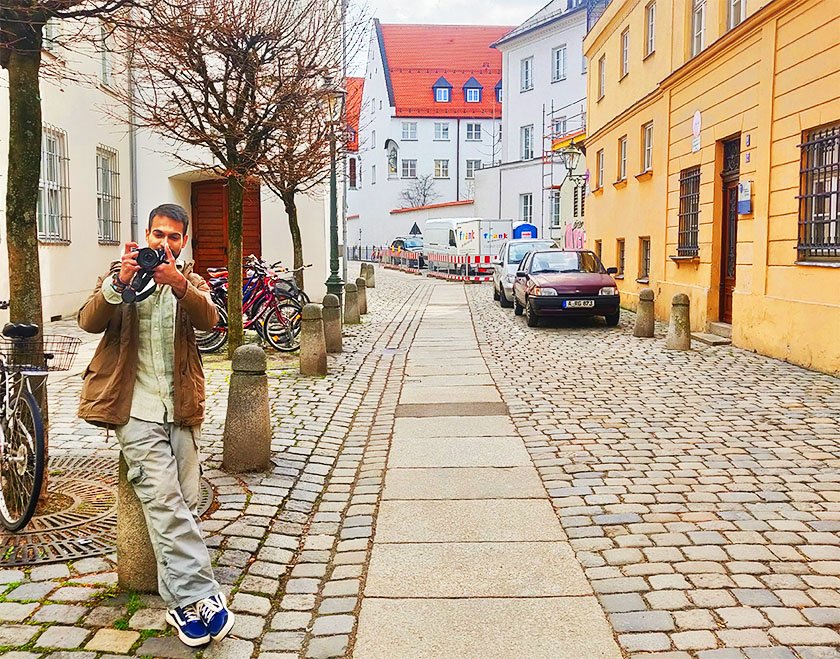 If you've not heard of the Romantic Road Trail, read about it here: Romantic Road in Germany. Two more places of interest on the Romantic road are Rothenburg Ob Der Tauber (my favorite city in Europe) and Nördlingen.
Also, if you are going to hire a car in Germany as I did, read these Europe car rental tips.
My First Impression of Augsburg
Despite being located only 70km away from Munich (or a quick half hour train ride) Augsburg is unlike any part of Munich. I mean statistically, it may just be Bavaria's third-biggest town, but when you're there you don't feel it that big.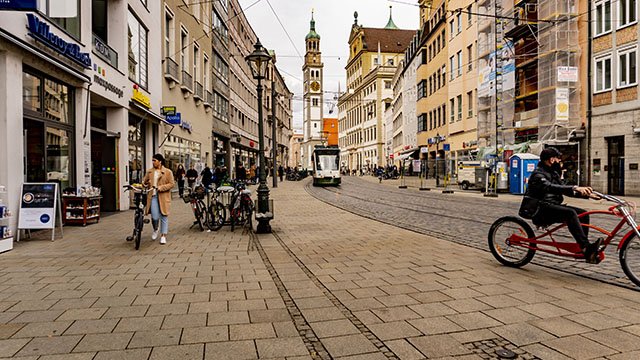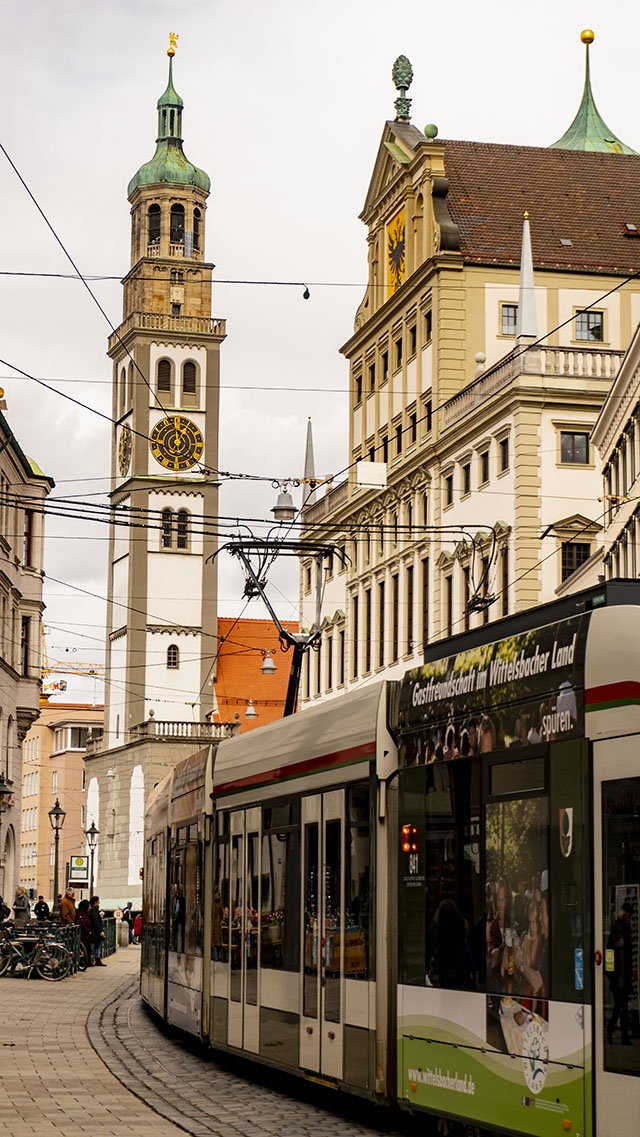 Augsburg still holds that old European charm from yesteryear where an intriguing blend of history, culture, and art is still prevalent; where trams still chase each other on cobblestone streets; and where there are more people walking on streets than cars — something that Munich has, unfortunately, lost.
Though I am not claiming that Augsburg is better than Munich, or that you should not be visiting Munich, the fact that Munich caters to a younger action-loving audience, whereas Augsburg is comparatively slower, more romantic and idyllic, cannot be disregarded.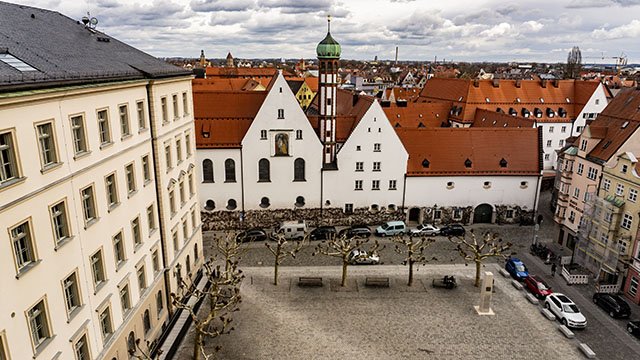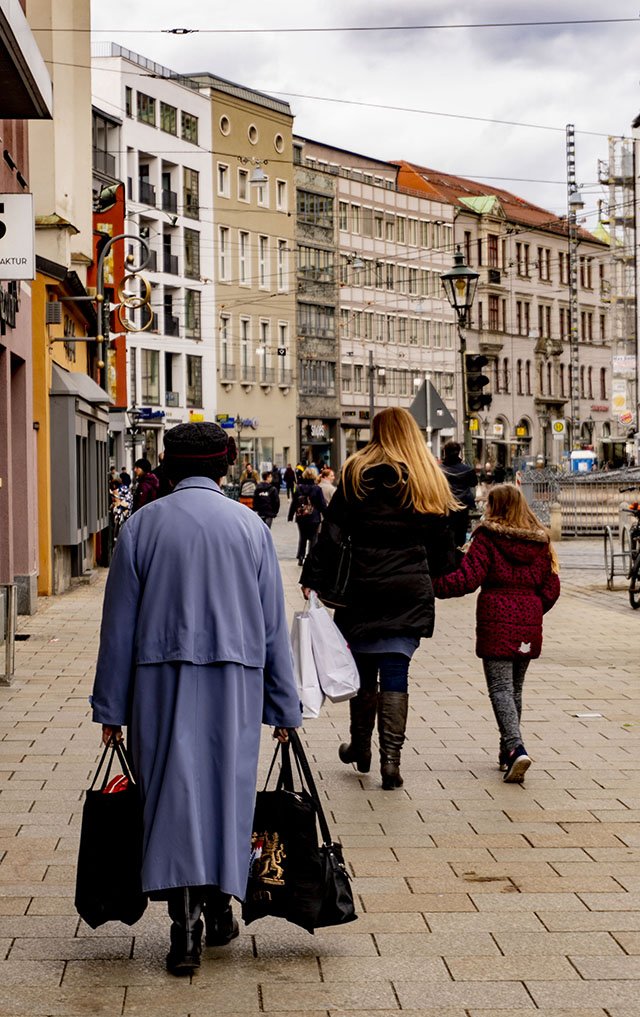 So yea, if you're visiting Munich, I suggest you not miss visiting the town of Augsburg!
I spent an entire day exploring Augsburg, and honestly speaking, the experience was quite similar to that of holidaying in a small German town. All tourist highlights in Augsburg were so closely located that I could easily cover them on foot.
And if I felt a little tired and needed a quick lift, I would hop on a tram, take a few cool down and start walking again.
Speaking of the locale, the old town of Augsburg kind of time-transports you back to the time of the Renaissance when wealthy traders still ruled its streets.
The town's 2000-year-old past comes to life in its historic city center with baroque townhouses, lovely boulevards, and romantic street cafes.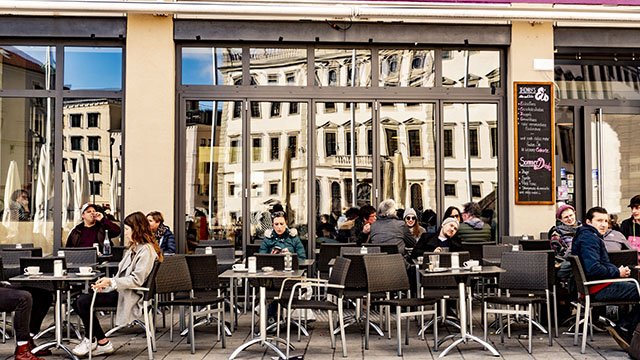 Augsburg History
Before I go ahead with suggesting my usual 'top tourist highlights for Augsburg', let's start with a few facts and know the city better.
Augsburg was founded by the Roman emperor Augusta in the year 15 b.c. and it is because it was ruled by the Romans, you can find a lot of baroque architecture around its old town. Due to its strategic location for trading, the town grew in wealth and population over the following centuries.
Today, the city is home to nearly 300,000 citizens and is Bavaria's third-largest city. 
Speaking of Bavaria, here's my detailed Bavaria itinerary.
How To Travel To Augsburg
If you're driving, as was the case with me, you will be glad to know that there are no toll taxes on the way to Augsburg, irrespective of where you're coming from (Munich or the north/south of the Romantic Road).
Parking is also affordable there (less than EUR 2 per hour, depending on where you're parking with some places offering space for EUR 0.60 per hour). Overnight parking in Augsburg is possible for under EUR 5.
If you're taking public transport, the best way to get to there is by train. Trains from Munich Hbf to Augsburg Hbf take only about 30 minutes. From Nuremberg, they take about 1.5 hours. The central train station in Augsburg is only about 2 km from the old town and is easy to walk.
If, however, time is no problem and you're looking for the cheapest option to travel to Augsburg, try ride-sharing apps like BlaBlaCar or perhaps take a bus. There are very few buses from Munich to Augsburg, but they are quite cheap and are available at a price of less than EUR 10 for a single journey. Trains between Munich and Augsburg cost around 20 EUR.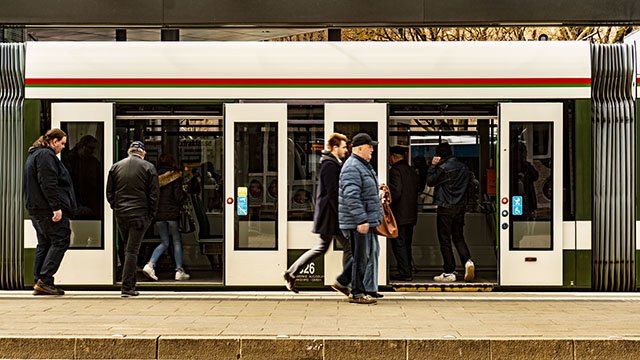 Useful Augsburg Travel Tips
The first thing I will suggest you do when you arrive there is to visit the Tourist Information Center located in the Augsburg market square and get a city walking map (unless you've found one in your hotel).
Nearly all the tourist highlights in Augsburg can be accessed on foot, or you can rent a bike to make it even easier.
What To See In Augsburg
The Town Hall & The Golden Saal
If you're interested in seeing a bit of the Renaissance period and studying some expensive ceiling paintings, visit the town hall and the Golden Saal (located on the top floor of the town hall).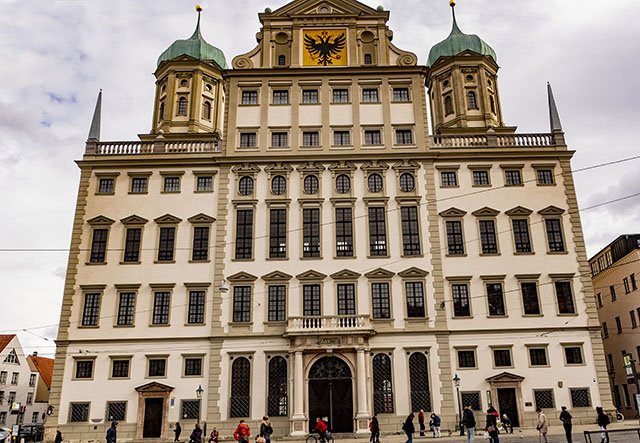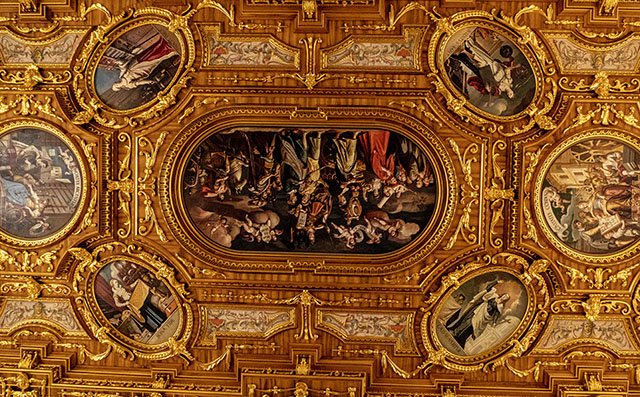 Constructed in the early 17th century, the Golden Saal is one of the most important cultural monuments of the late Renaissance in Western Europe. In 1944 the Town Hall and the Goldener Saal were destroyed by an air raid and were reconstructed after the war. It is free to visit Town Hall, but for the Golden Sall, there's an entry ticket of EUR 2.10.
Fuggerei
Perhaps the most interesting attraction in Augsburg, Fuggeri is the world's oldest social housing project that was started in 1516 by Jakob Fugger, a powerful merchant banker. Within a decade 52 houses were constructed in a walled housing pattern. The idea was to give poor people a place to live.
Today, Fuggerei acts as a tourist attraction, with a handful of residents still living there.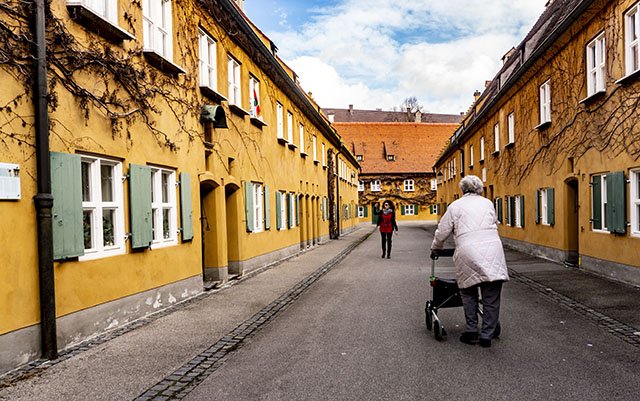 What's interesting to note is that the residents still have to abide by similar rules to the ones set out 500 years ago, stipulating that they must be of the Catholic faith and pray for the souls of the Fuggers! The annual rent for the residents is a token €0.88, less than a quarter of what it costs to visit as a tourist. This makes Fuggeri the cheapest housing community in Germany and (as it's termed) a unique housing complex for poor people.
Other Places To See
Other highlights that I didn't visit but were advised to me include Augsburg Cathedral, Mozart House, the church of St. Anna, Perlach Tower and the Diocesan Museum.
It is also worth exploring the shopping streets in the new town center of Augsburg.
Where To Stay In Augsburg
It is a kind of place that feels rich and royal. Naturally, to complete your visit, you would want to stay at a place that matches the wavelength. Having said that, there is no better place than a hotel that offers not just luxury, but absolute luxury and my hotel Steigenberger Drei Mohren certainly fit that description.
The hotel is located directly on Augsburg's grand main street Maximilianstraße and is only a stone's throw from the old town and the major attractions such as the city hall or the Perlach tower.
The interior of the hotel had an atmosphere of traditional elegance. I booked an executive room that came with a beautiful bathroom, upholstered sofas and armchairs, a mini-bar and flatscreen TVs for my comfort.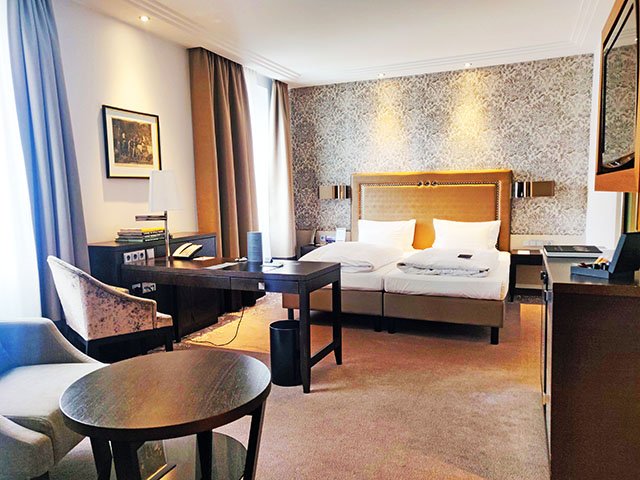 On top of that, the hotel's in-house restaurant Maximilian's had an open kitchen which was one of its kind and is known for serving regional specialities alongside excellent wines.
The hotel also had in-house spa and wellness facilities that included a gym, several saunas, and even steam.
So if you'll ask me for a place to stay in Augsburg that matches the tone of the city, you know what I am going to recommend!
Would you add anything to the list of top tourist highlights in Augsburg? Perhaps a tip on where to stay in Augsburg? Spill, in the comments below!
I travelled to Germany on a blog trip with German tourism.