Visiting Ruegen? Looking for the best places to see in Ruegen guide? This travel blog is for you…
I've never been a big fan of beaches and coastlines and towns like Ruegen. The open spaces around them and a dearth of activities — other than a few relating to water, and of a millennial romantic odyssey — scare me. So during my recent blog trip with German Tourism, when we were told that we are going to spend almost two days exploring the German island of Ruegen, I wasn't very excited.
But as we escaped from mainland Germany and made our way to explore some places to see in Ruegen, I realised that Ruegen was unlike any other island I'd visited before. There was more to see and do here than I could ever imagine. Other than a few white sand beaches, Ruegen offered its own national park, historical towns and uncountable walking trails. No wonder, Ruegen had something for everyone.
With its white-sand beaches; ghost-towns; canopies of oak, elm and poplar trees; charming architecture; and national parks, Ruegen offers myriad options to enjoy your holiday.
In its southeast, lies a grandeur of resorts and a place that that speaks highly of a luxurious and relaxing stay. In the north, lies the county's smallest but UNESCO heritage-recognized Jasmund National Park. Travel a few kilometres in the west and you will step back into history when Hitler was still envisioning the world's largest tourist resort. Right across is a 2km long canopy that offers amazing views of the island's landscape and a place to spot the majestic Whitetail Eagle. Other places of interest will moreover keep unravelling as you'll venture in other directions. No wonder, when it came to places to see in Ruegen, there was no shortage.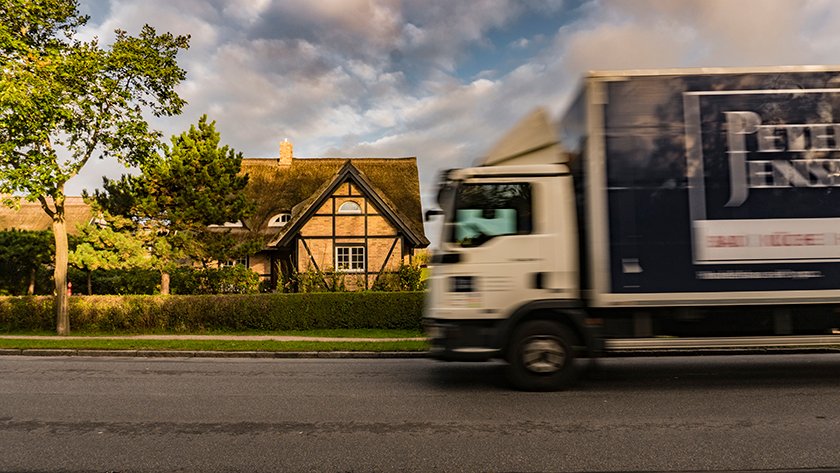 With the gaining popularity Ruegen, in summer, draws thousands of tourists to its shores, but its 1000-sq-km surface area fringed by 574km of coastline guarantees plenty of quiet corners to escape the crowds.
Top Places To See In Ruegen
Here is my list of top tourist places in Ruegen:
The town of Prora
Nationalpark Center of Prora & The Treetop Walk
Schloss Ralswiek
Jasmund National Park
The town of Stralsund
King's Chair (Koenigsstuhl)
Rügensche Kleinbahn
Now, let's discuss these top places to see in Ruegen in detail, and start with…
The Town Of Prora: Though the town of Prora may not be a place meant for rejuvenation, especially if you're on a short holiday, the fact that it has its own historical significance makes it a no-miss.
Notorious for its tourist complex with identical buildings lined up along the beach for as far as 4.5km, Prora is where Hitler once envisioned to have the world's biggest seaside resort facility. Though the original plan was a lot more ambitious, with other buildings spanning 8 kilometres and above along the coastline, with all rooms having a seaside view, the war put it all to a halt and the facility was never used.
Today, this 4.5km expanse of deserted buildings is taking another shape and is slowly being transformed into luxury apartments. The town of Prora is certainly one of the top places to see in Ruegen.
Schloss Ralswiek: Built in 1893 for Graf Douglas, this neo-renaissance castle can easily be distinguished and moreover adored by its extraordinary exterior. But it's worth taking a look inside the castle too, as the original decor has largely been preserved. After years of restoration work, the original building has only reopened recently in 2002, as a fully operational hotel and restaurant.
Standing on the flight of steps, surveying the open-air stage of the famous Störtebeker Festspiele and the great Jasmund landscape, you can't help feeling like the grand old dukes of yore.
Nationalpark Center of Prora & The Treetop Walk: Right next to the notorious beachside resort facility, lies a 2km long canopy walk that ends at an 82m high 'Eagle's Next' viewing tower, offering breathtaking views of the island of Ruegen and its marine surrounding, making it another popular tourist destination in Ruegen.
For those interested in bird-watching, 'Eagle's Nest' perhaps offers the best spot to observe some of the rarest migratory birds and the native White-tailed Sea Eagle. Visit the exhibition centre of The NatureLab soon afterwards, to immerse yourself in a variety of nature-related subjects and to know a bit more about the world we live in, in an interactive way.
Jasmund National Park: This is, by far, the most popular tourist destination in Ruegen, so if you're looking for top places to see in Ruegen, don't miss it.
Popular for its white chalk cliffs and a rare beech forest reserve, a part of which has also been secured as UNESCO heritage, Jasmund National Park takes you to a world much unknown.
Rügensche Kleinbahn: Also known as The Racing Roland, Rügensche Kleinbahn is a steam-powered narrow gauge railway and one of Ruegen's main attractions. It runs from Putbus by way of Binz and Baabe to Göhren and serves several other holiday destinations on its way, mainly the bathing resorts in Ruegen's Southeast.
King's Chair (Koenigsstuhl): If you're not much of a walker, but still do not miss anything about the Jasmund National Park, visit the Koenigsstuhl (Kings Chair) visitor centre, a 2,000sqm exhibition which, combines natural elements and modern technology, reveals the secrets of the Jasmund National Park.
A few dozen steps outside the visitor centre, and towards the sea, takes you to the highest point of the national park, and to a place known as King's Chair, which brings to you the island's one of the most magnificent and easily accessible white chalk cliffs.
The town of Stralsund: Though officially only a gateway to Ruegen and not a part of it, Stralsund is still a must-visit town while visiting Ruegen. With its Gothic red-brick churches dotting the skyline, the many beautiful cobblestoned streets, and the blue Baltic lapping at the harbour, Stralsund is simply inspiring and heaven for street and architecture photographers.
Wandering around the city you'll find scenic squares with colourful gabled houses, narrow streets that open to scenic vistas, and ornate remnants that hint at Stralsund's 155-year Swedish occupation.
If short on time visit the popular St. Nicholas Church, St. Mary's, The Town Hall (in the Alter Markt), the street of Badstüberstraße and Stralsund's harbour, and cover all the highlights on a fast-track.
If driving to Ruegen, it is at the town of Stralsund where the popular 2,800m-long bridge, is located Ruegen to mainland Germany.
Now that we are finished with the top places to see in Ruegen and you've decided you're visiting, let's discuss…
Where to Stay In Ruegen
If you're looking for a place that is more centralized and easily accessible via public transport make Binz your base. Regular buses and trains from Binz to Berlin can easily be found. Take a train from Berlin to Binz for about 50 Euros, or a bus for less than 15 Euros. Flixbus is one of the cheapest bus services available.
How To Get To Ruegen
However, for something fancier and the best of a Ruegen experience, consider the beachside resort of Sellin. We stayed at Travel Charme Hotel Kurhaus, in Sellin, located right next to the beach and the highlighted restaurant and bar of 'Seebrüce'.
The town of Sellin offers a laid-back locale, with spectacular views of the sunrise over the majestic Baltic and a high-end shopping street. Other towns for a memorable stay include Badehaus Goor in the south or the Aquamaris-Strandresidenz in the north.
---
Disclaimer: I wrote this post during my blog trip with Germany Tourism. Though my trip was hosted, all suggestions and endorsements are solely personal. I only recommend what I personally like, and experience.
If you've anything to add to this list of top places to see in Ruegen, please share it in the comments below!
Other Offbeat Places Of Interest Along The Baltics: The Town Of Kühlungsborn | Pomerania Boddenlandschaft National Park