Varanasi turned out to be so impressive that I had to write at least 3 posts about it. I recently shared an introduction to Varanasi including tips like where to stay and how to best experience the town. I also told you what to expect from the Ghats of Varanasi.
But then I realised that none of them addresses the basic etiquette you must follow while you're here. Being the spiritual capital of India, Varanasi can be confusing. Right from "can we click pictures of burning pyres" to "how to deal with touts" – people have their doubts. In an effort to answer those random but important questions, here are the 11 most important Varanasi travel tips you need to know…
Varanasi Travel Tips
1) Come to Varanasi, but don't come here first. Varanasi is wild, particularly for those who are new to Indian culture. Watching dead bodies lit on fire, and naked sadhus whitewashed in ash, can scare you to a degree that you would not want to leave your hotel room.
Unlike other spiritual travel destinations in India, like Rishikesh or Bodhgaya, Varanasi is a lot more intense.
So before coming here, ease into the real India for some time (if this is your first trip to the country!) and prepare yourself for such a show.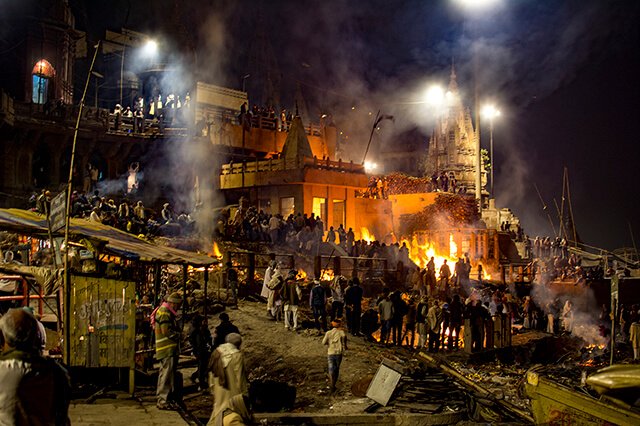 2) Do not stay at Manikarnika Ghat on your first night. Manikarnika Ghat is where the real action takes place. With at least 20 burning pyres, placed right next to each other, the sight can be overwhelming. Reverberations of chanting add to the melodrama furthermore. I remember staying at Assi Ghat for a night, which was a simplified version of the city – and I advise you do the same thing unless you want to get scared!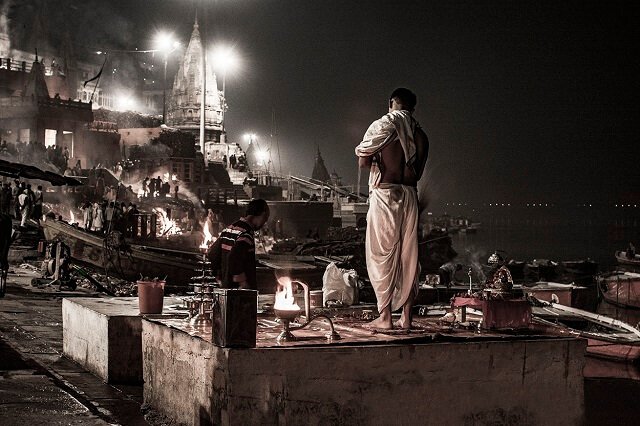 3) Varanasi is not a city to party, in or enjoy the nightlife. Save another city for that. Instead come here to explore the city, sit on the ghats and soak up the complexities of Indian culture.
4) Experiment with food. Being the synthesis of several age-old religious traditions, Varanasi offers a divine and enriching street food experience. Just hit one of the old streets in the main bazaar, find a crowded food joint and try different delicacies – you're going to love them all. Deepak Tambul Bhandar, Deena Chaat Bhandar, and Baati Chokha are a few recommended places to start with.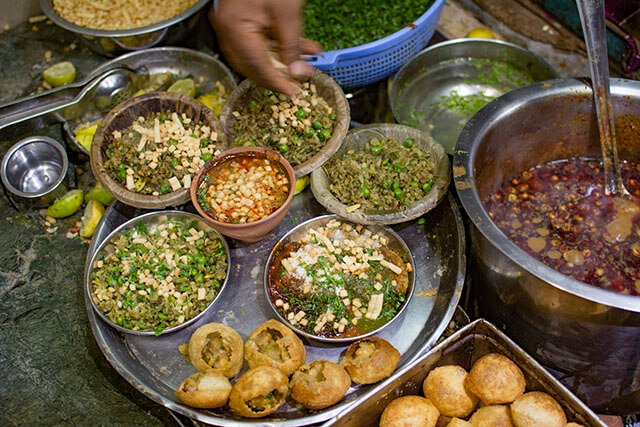 I would also particularly recommend eating Paani-Poori at one of the roadside traditional shops, that offer an authentic and traditional experience.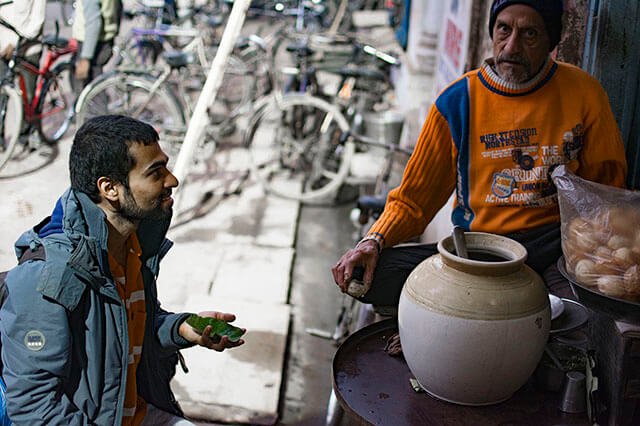 5) You can take photos of the cremations. According to the Hindu religion, counting your last few days in Varanasi and getting cremated here is a great thing. So rest assured, families relating to those who are getting cremated are not in a shocking mode. Rather, some of them can be found celebrating. Having said that, as long as you're careful and do not offend the families of the deceased, it is totally okay to click pictures.
6) The popular Viswanath Temple is not open to foreigners. Though make sure you check with the local authorities once, as the rules change in India every day.
7) Make sure you ask saadhus for their permission before taking their pictures. Why? Because if you won't, they may ask for money afterwards (not all saadhus found in Varanasi have renounced the world, for some, becoming a saadhu was a way to find quick ways of making money). However, if you ask for their permission beforehand, with a bright and smiling face, you might bail out for free.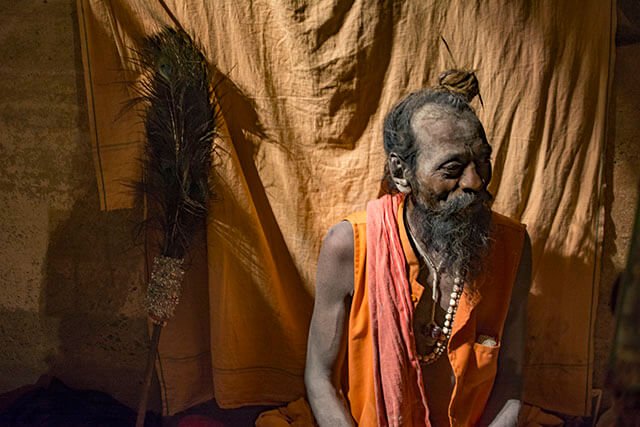 8) You don't have to make a trip to the Ghats because the old town is rather built on them. There are more than 80 ghats in Varanasi in total, and a part of your daily walk will eventually lead you to the ghats, even if you stay away from them. However, to best experience the town, it is recommended to find accommodation near the ghats.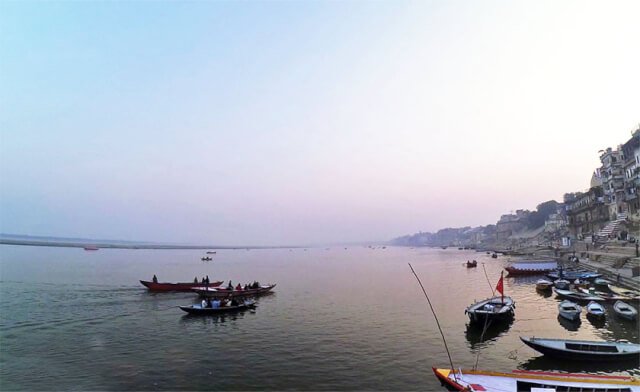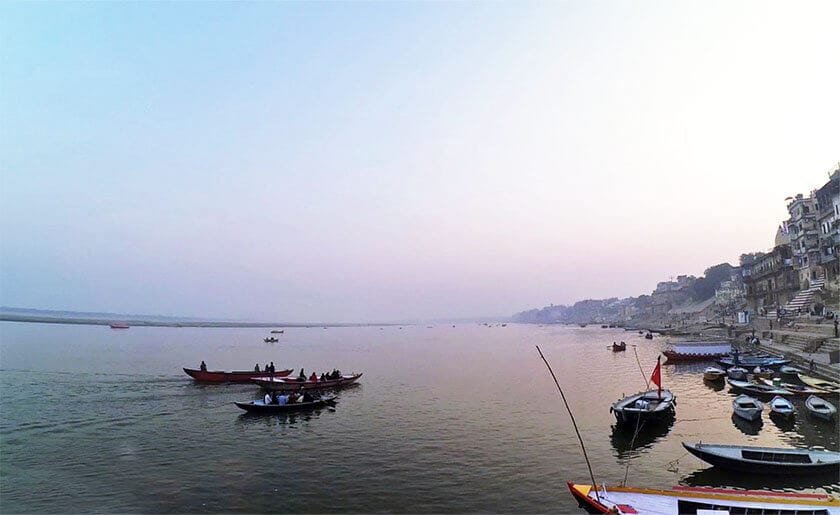 9) If you think you're smart, consider those who are trying tourist touts smarter. They are persistent and shrewd. Where most of them will offer you a boat ride or a quick trip around the city, some of them will go to a level where they will approach you asking for the "wood money" to have their deceased relatives cremated. Just do not believe everyone!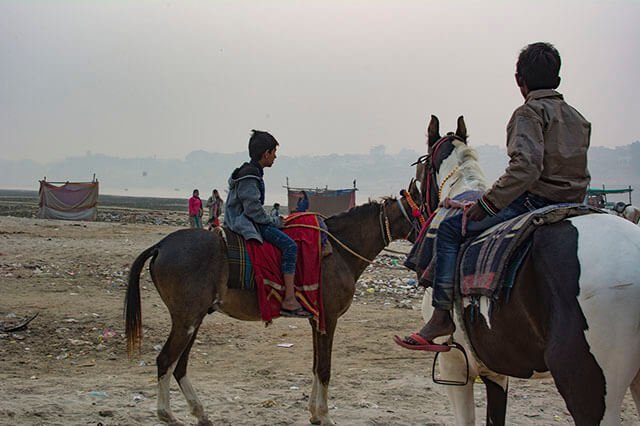 10) Make sure you memorize the name of your guesthouse and the ghat where it is located because the labyrinth of ghats and small alleys that Varanasi is made of, can really confuse you.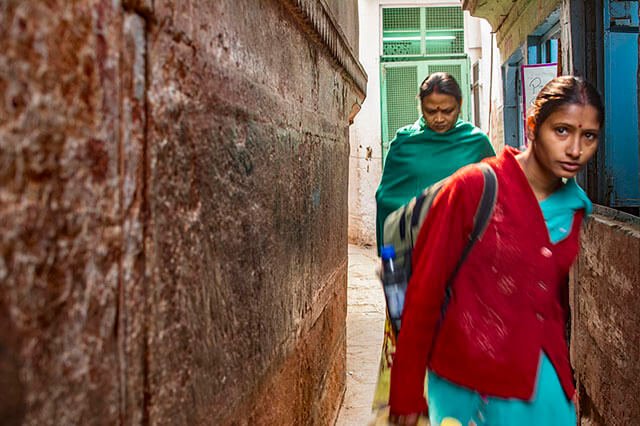 11) In Varanasi, negotiate. This particularly applies to boat rides in the Ganges. Don't feel bad about negotiating. It may be a holy place and might feel wrong, but business is business.
Where To Stay In Varanasi
Because Varanasi is a tourism highlight in Uttar Pradesh, there is no dearth of budget and standard hotels/hostels. To help you with a few names of where you can stay, here's an article on the Best Hostels In Varanasi. Until the article is finished, however, I can suggest to you the names of my top three Varanasi hostels: Cohostel, GoobVibes and GoStops.
Would you like to add more Varanasi travel tips? Let me know in the comments below.