If you're travelling alone, and are unaccustomed to the frenzies of India, Varanasi may just be the craziest Indian city for you to travel to!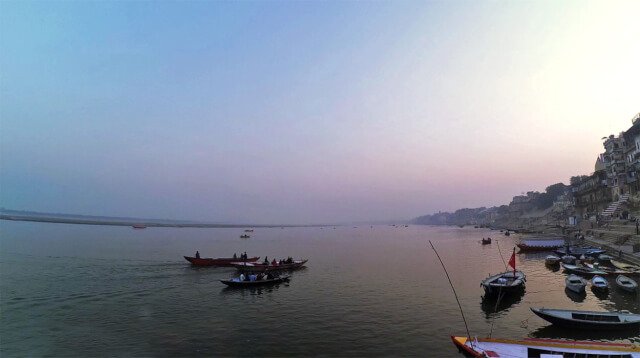 Varanasi, also known as Benares, is considered as the holiest of all Hindu towns, bringing people from all over the world to see the religious ceremonies that take place there.
As believed in Hinduism, death in Varanasi brings salvation. By getting a cremation on one of its ghats, you get a direct ticket to heaven. Throughout India's long history, it is in Varanasi, that many prominent figures – including Buddha and Mahatma Gandhi – have spent time on the Ganges River, meditating and practising spirituality.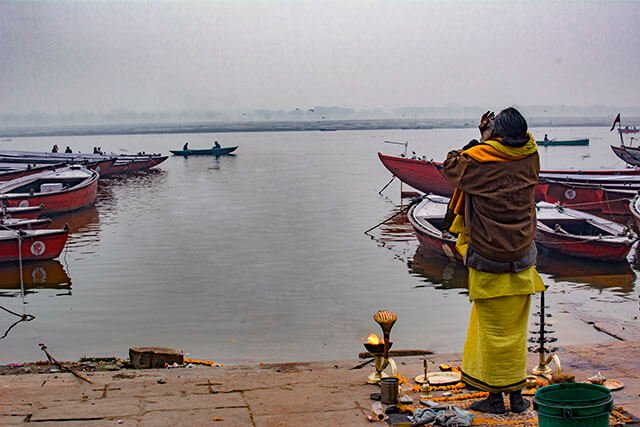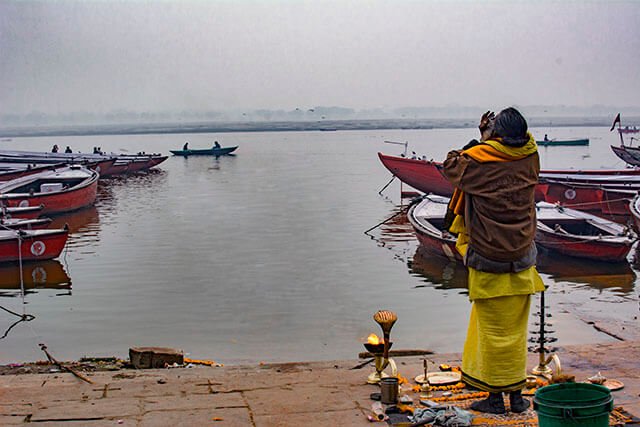 But that doesn't mean that you'd find people meditating or chanting god's name here, or in any way, living their life in a subtle manner.
Street Scene In Varanasi Is Wild
If you think that the street scene in India is crazy, in Varanasi it is wild. Consider Varanasi as New Delhi on steroids. Nowhere have you been and nothing you've seen, in your entire life, put together, can prepare you for what you're going to see in Varanasi – particularly if you're new to India and its culture.
The pollution here is intense, the honking absolutely defeating, and the street crowd – undeniably overwhelming. Here you might not need to be careful about speeding motorbikes or tuk-tuks, but giving a proper consideration to the many bulls and cows, jamming the narrow alleys, is nonetheless the prime requirement. So be watchful! The excess of cow-dung (particularly during the monsoon) moreover makes it a little tough to walk.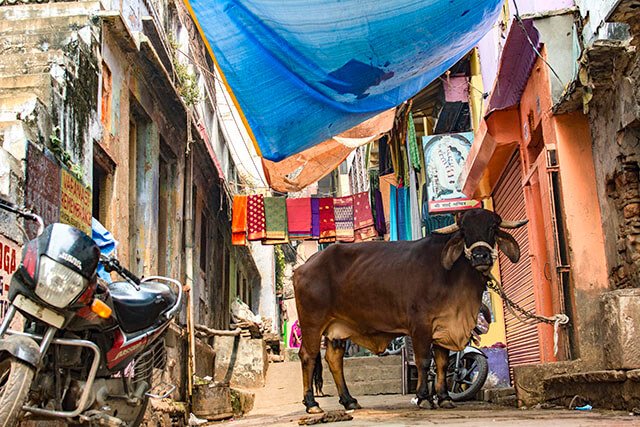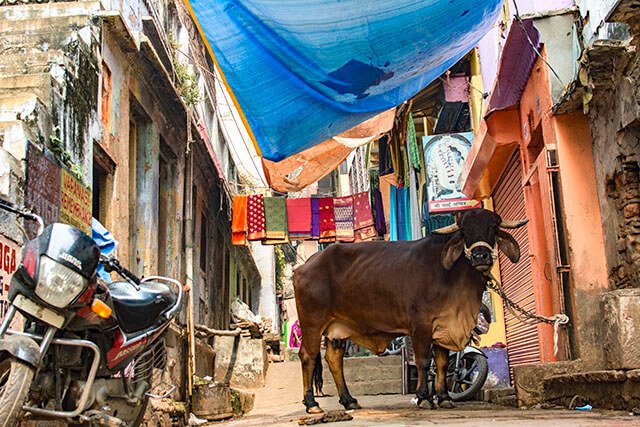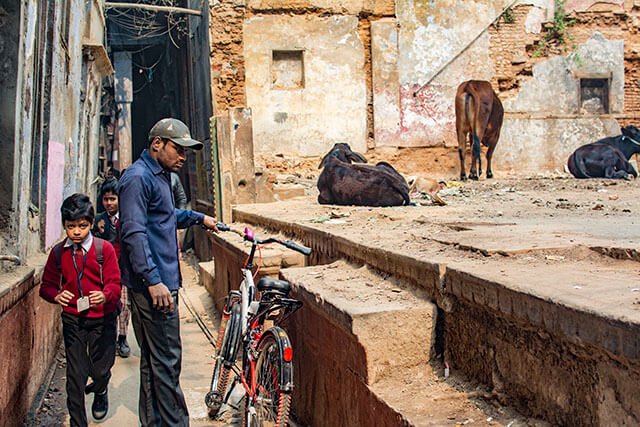 What to Expect from the Ghats in Varanasi
Coming home after spending time at the Manikarnika ghat, I had human ash covering my body and images of bloated bodies in the river. To add to the melodrama, a few men can be spotted in the same river, going for a dip, or taking selfies with the deceased.
The cremation of bodies on this ghat is a very public experience. Many visitors who are unfamiliar with these customs are often shocked at how graphic the process is. At Manikarnika Ghat, you can witness as many as 20 cremations taking place in the public, in one sight — making the entire scene look quite unworldly!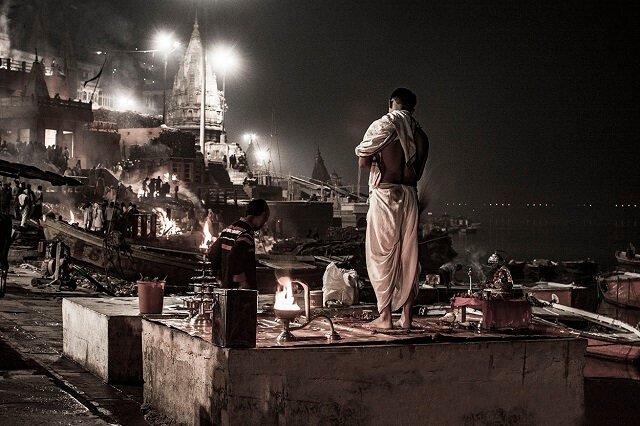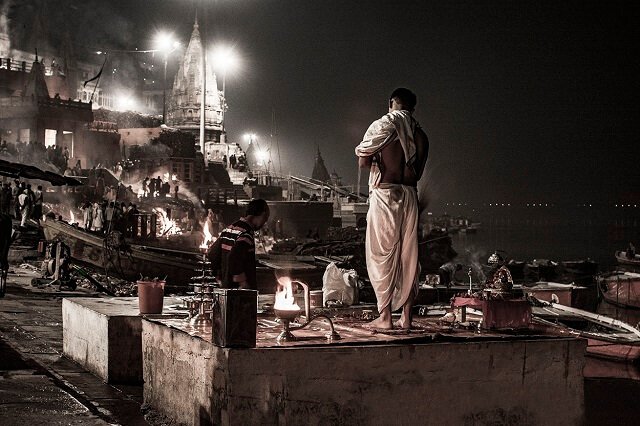 If you're unsure whether or not it is allowed to take pictures, let me tell you that it is! As per the Indian culture, it is a great thing to die in the holy city of Varanasi, or at least getting cremated there. So rest assured, many of the relatives of the deceased, would in fact, not be in a shocking mode!
Unlike the rest of India, Varanasi does not seem to have "organised chaos"
Despite being India's spiritual capital, Varanasi is one of the hardest places to prevent scamming. Consider one in ten people wanting to rip you off, regardless.
During my first Ganga Aarti experience, at Dashashwamedh Ghat, I was offered a front row seat, for a clear view, for 200 Rupees. Next evening, I found out there was no ticket for it, at all. The person who charged me possibly held the space until the entire place got overwhelmingly crowded. He spotted a confused tourist (me in this case) and touted for any money he can get. Our bargain ended at 200, and he was happy with anything. This might just be his daily business. Or weekly, who knows!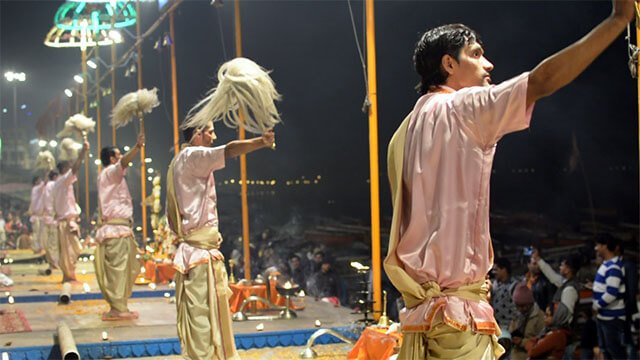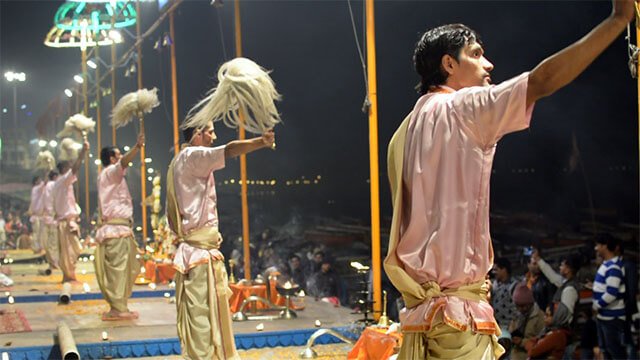 Like much of India, Varanasi is a contradiction of travel emotions but the beauty it holds far surpasses the daily hustle and bustle!
More than 200 people are cremated every day on the ghats in Varanasi
Varanasi has more than 80 ghats along the river. While most of them are bathing and puja ceremony ghats, some are used exclusively as cremation sites. This included Dashashwamedh, Manikarnika and Harishchandra – with Manikarnika being the most popular.
If you get comfortable with the entire cremation ceremony, you will realise that the entire process is nonetheless really neat and the poojas offered can be over the top beautiful. The wood is expensive for families and many touts can be seen begging for wood money.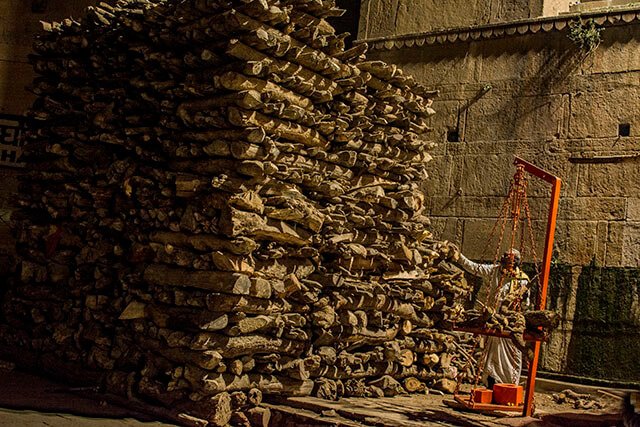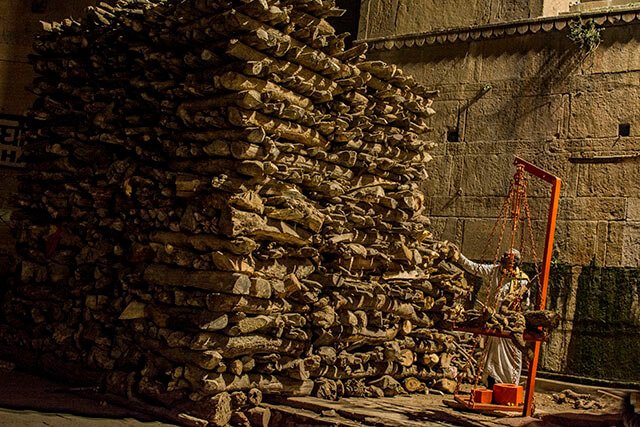 Seeing bodies dipped in the river, and lit on fire, and watching them with a crowd is… well indescribable! Not a place that shows sadness; instead people around the ghats seemed to be having a party.
Not everyone can afford the cost of funeral pyres either. Even the cheapest wood is beyond the reach for much of the poor. Therefore many bodies are discarded into the Ganges partially cremated or not at all. If you fancy, you can take one of the early morning boat rides, pay your oarsman a fifty or hundred rupees extra and they will guarantee you'll see a dead body floating on the water. I did not want such a tour, so I skipped! I think I felt a little sick about it.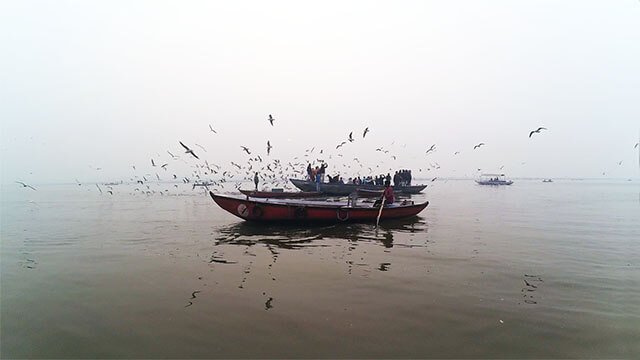 I did nothing more than taking a boat tour around the sunset to see the lights from the river which was pretty cool and a nice end to a long day. Most of my days would pass by simply walking around its streets, taking it all in, and chatting with the locals.
Varanasi has an amazing way to entertain tourists, and as I found my own way to feel comfortable in the hustle-bustle of the city, I'm sure you'll find your own way too!
Continue planning your trip to Varanasi by reading 11 Travel Tips for Varanasi