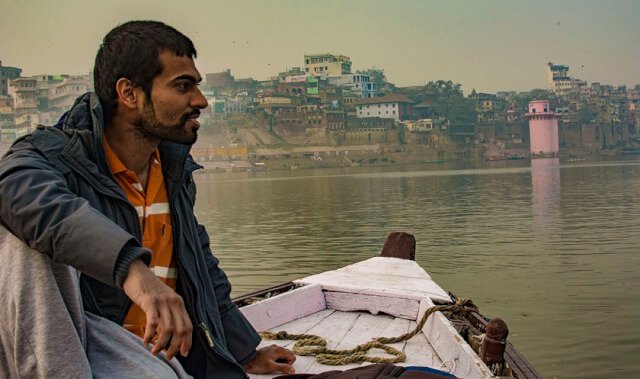 When I first arrived in Varanasi, I had its most clichéd picture in mind: a group of people surrounding the burning pyres on a ghat, a few lost sadhus whitewashed in ash, and the daily Ganga Aarti. Though I knew that the town is more or less comprised of 80+ connected ghats, running to a length of almost 10 kilometers – visualizing Varanasi anything beyond its clichéd picture, was quite hard for me.
During my first 15 minutes of arrival, I remember attesting it to the autorickshaw driver that I'm finding Varanasi quite similar to Haridwar, or "Rishikesh without mountains". I asked him if he has ever visited Uttarakhand. He rejected, in the most uninteresting manner.
But as the time went past, and I thoughtfully overstayed in the town, one day after the other, I realised that Varanasi was perhaps not anything like Haridwar, or Rishikesh, or any other Indian town for that matter. After all, it is one of the world's oldest continually inhabited place on earth – dwelling a civilization as old as 11th century BC. The town had to have its own appeal.
The First Encounter With Varanasi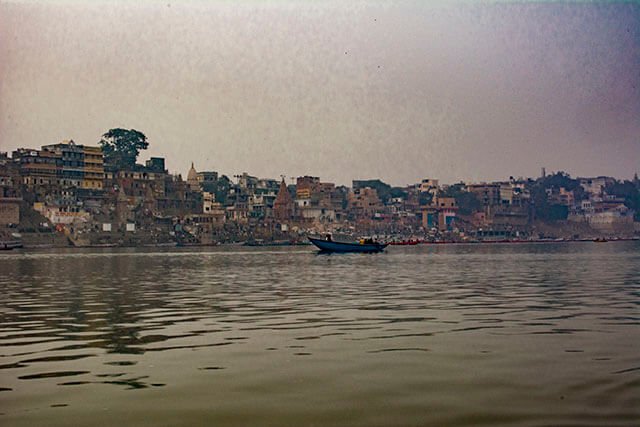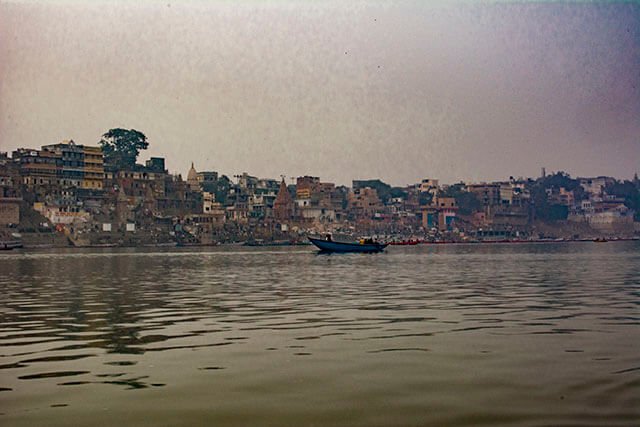 During my overnight train journey – from Delhi to Varanasi – I asked a group of students, from Benaras Hindu University, about where a tourist must stay in Varanasi to get the "real feel". They suggested the tucked away ghat of "Assi". Following what I was told, I decided to spend the first night at Assi Ghat which appeared to be a simplified version of 'Spirituality and India'. Here Ganga was flowing almost flawlessly. A few oarsmen were busy persuading foreigners for a boat trip.
But as I explored a few more dozen ghats, the next morning, Assi felt no more than the introduction of a book – containing a set of subtle and restrained words. Manikarnika and Brahma Ghat were perhaps the next level.
At Manikarnika, the many Aghoris were spotted, alongside a much intense view of 10, or perhaps 15 adjacently burning pyres, making the sky all foggy and unclear. "Here even dead come to life," said a local Brahmin I was speaking to as if innocently trying to add to the melodrama. Well, Varanasi has its own charm, and it definitely wasn't meant for a faint-hearted.
Varanasi – An apologetically Indiscreet Place On Earth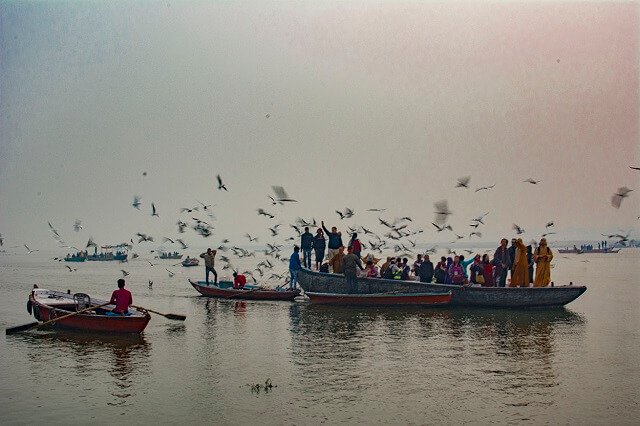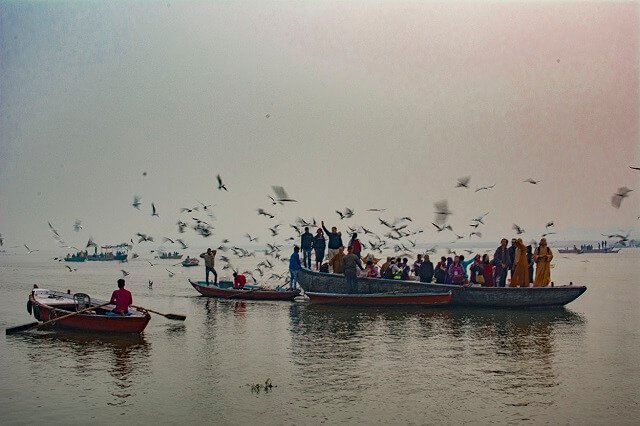 Varanasi can be a chaotic and an unapologetically indiscreet place – depicting some of the dark realities of Hindu culture. So brace yourself (and read these Varanasi Tips that I've covered in another blog). Most travellers, who find perfect harmony with nature and its laws, agree that Varanasi is a magical place, but those who don't, couldn't take the city for much longer. No wonder, Varanasi is not for the faint-hearted!
Here the most intimate rituals of life and death take place in public, and the sights, sounds and smells in and around the ghats – can be overwhelming. So persevere. I remember watching at least 20 burning pyres at Manikarnika Ghat, and the sight was literally daunting, at least for the first time I saw it.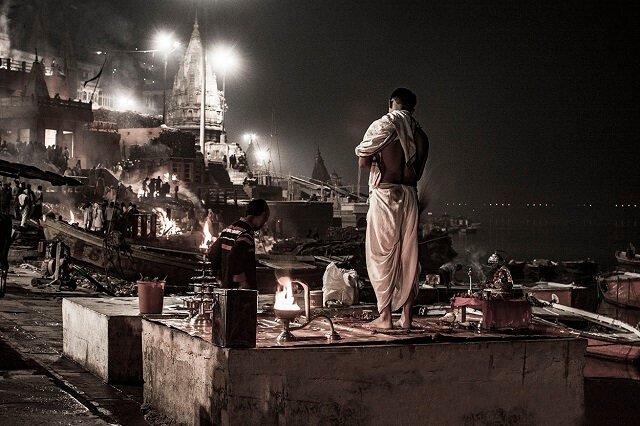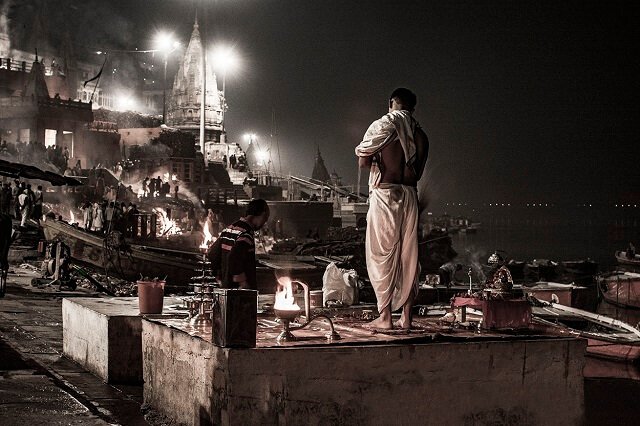 Being closely connected to travel, I've come across tourism of all kinds: adventure, eco-friendly, cultural and even virtual. But nothing as unusual and macabre as death tourism. And the many unearthly ghats in Varanasi, particularly Manikarnika, thrive solely on that.
Not a single day passes when dead bodies are not cremated at Manikarnika, with the number going up to two to three hundred every day. And to know that tourists come here to see the funeral pyres being set to fire in the open is more weird than fascinating.
How To Best Experience Varanasi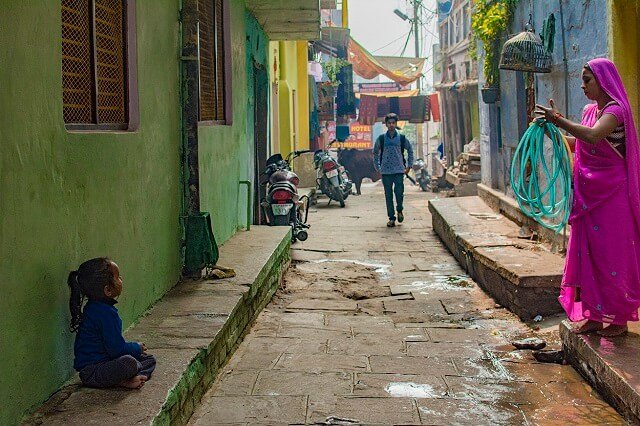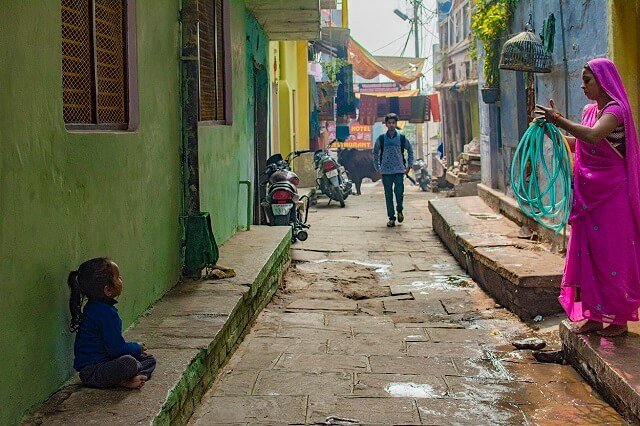 Like any other historical town in India, the best way to experience Varanasi is by going slow. You try to fit in a few extra activities in your itinerary and you won't be able to fell the town. So do not, even once – read an article on the internet relating the customary '10 Best Tourist Attractions in Varanasi'. They are only going to spoil your experience.
During my initial couple of days, I did the same thing. I raced around a few popular attractions, and honestly speaking it did me no favor. I would take a tuktuk, travel from one corner of the city to the other, only to come back and head to the other direction. I moreover hated the chaos.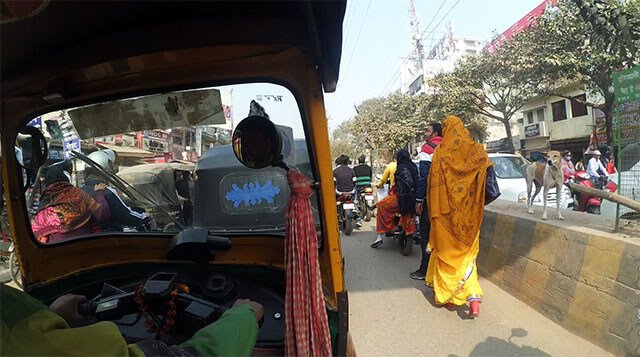 Once I finished the most sought after attractions (which included the popular BHU campus, Kashivishwanath temple, and Ramnagar Fort, in addition to a few more), I was left with nothing but to spend of the time walking along the ghats and connected alleys. And that's only when I actually enjoyed my holiday better.
It turned out that going slow or not doing anything at all, was perhaps the best way to experience, and moreover understand Varanasi.
Where To Stay | Other Recommendations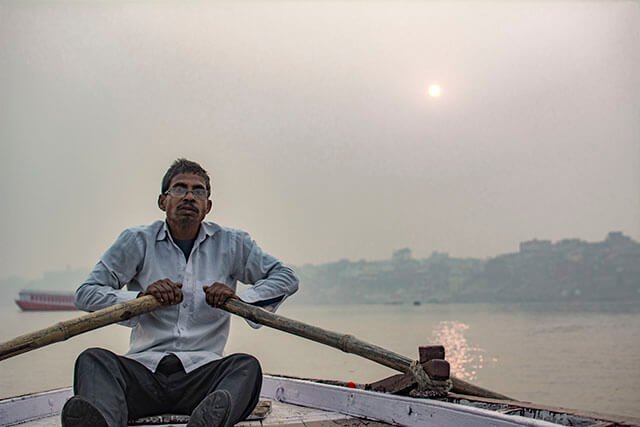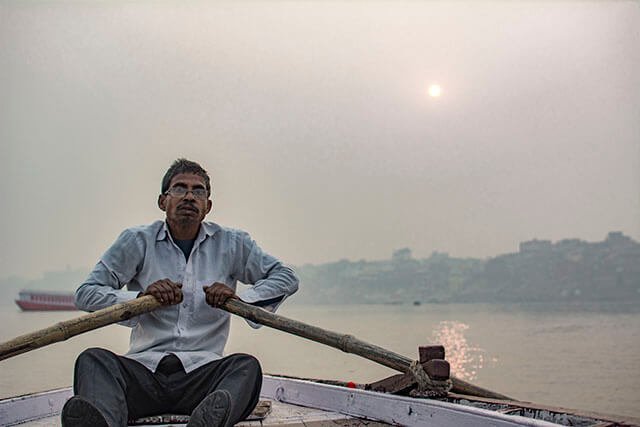 To best experience, Varanasi, stay in the old city – situated along the western bank of the Ganges, from where it extends back to a labyrinth of alleys called galis.
I'd particularly loved my stay at one of the river view hotels at Meer Ghat – which was a few steps away from Dashashwamedh Ghat (where the evening Ganga aarti takes place). You can rent a room between 300-800 Rupees, pretty much on any of the 80+ ghats in Varanasi. Their prices surge dramatically during peak tourist season, and the availability can moreover be a problem.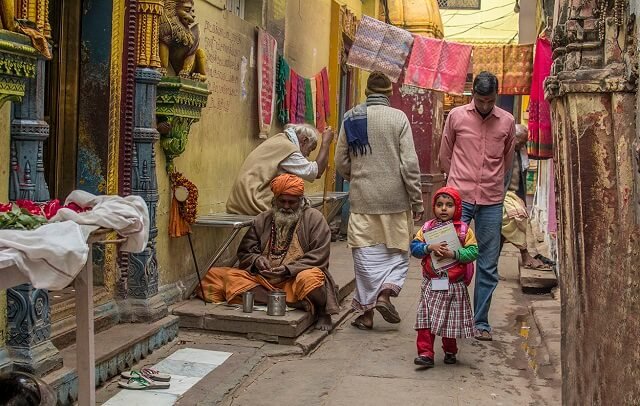 As I mentioned, the best way to explore Varanasi is by doing nothing, following no routine. However, if I were to still speak about a few highlights and recommendations – take a sunrise/sunset boat ride, explore the disoriented galis (or alleys), walk the way along the ghats, take part in the evening Aarti, and soak up the town as it reveals itself. And I'm sure it will just turn out to be your favourite stop of all.
Continue planning your trip to Varanasi by reading What To Expect From The Ghats of Varanasi