Visiting Rishikesh? Read this Travel Guide and plan your trip better!
It is easy to visit Rishikesh and feel that you have not got under its skin. It offers a seemingly different stage-set experience during your every visit. For example, if you visit Rishikesh during the monsoon you are more likely to lose yourself in a crowd, dominating its streets, with their confusing march pasts towards Gangotri (yes I'm talking about the pilgrimage to the source of the Ganges that take place every year during monsoon!) whereas if you visit Rishikesh during winters, expect the place being swirled over with hippie westerners. But where is the real Rishikesh? Does it even exist? Well, yes, if you know where to look.
Rishikesh has something to offer for everyone – from those looking for a month-long yoga vacation to the less fortunate, time-bounded, adventure seekers. During my last 12-month travelling stint in India, I have, myself spent more than 90 days here accumulatively. Well, there's a feeling in Rishikesh unlike anywhere else, and it draws you in.
A Peaceful Rishikesh Vibe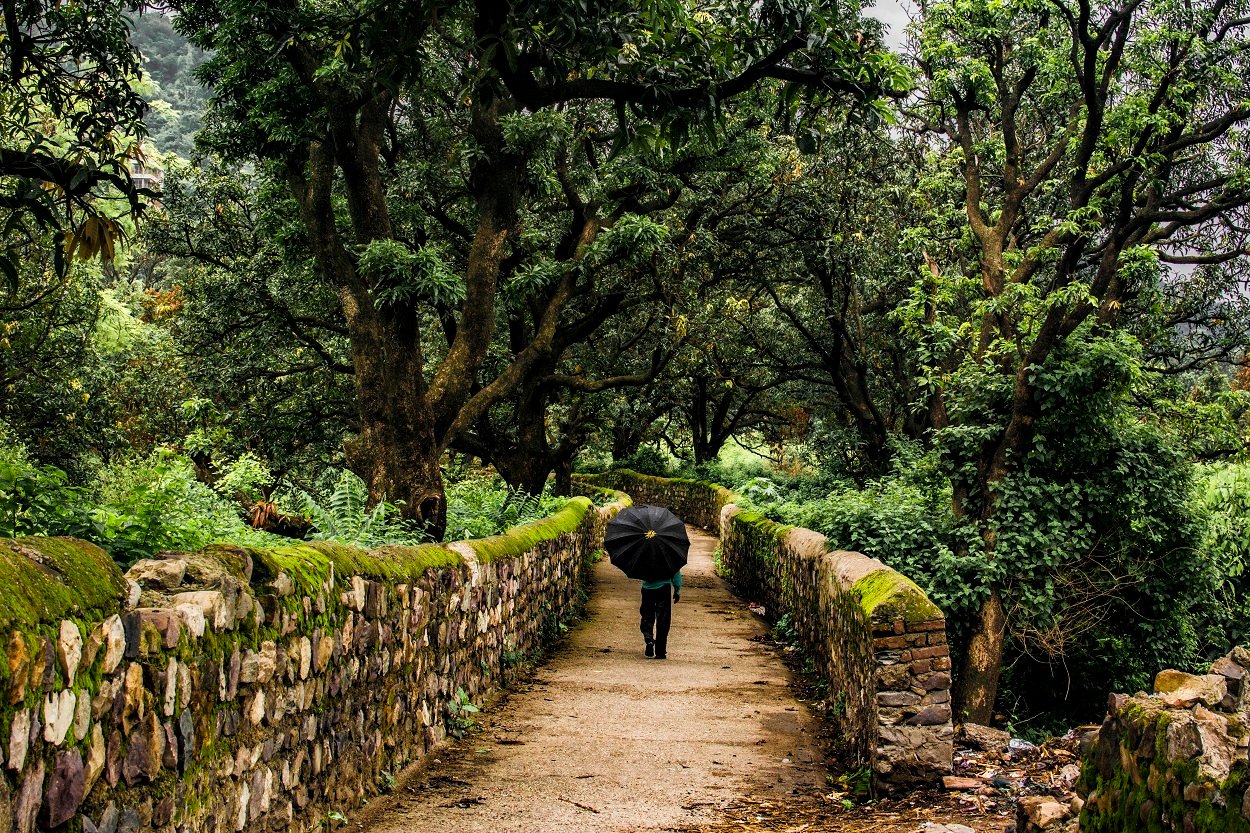 I find Rishikesh a deceptively powerful place. Its robust, pristine nature, and the fact that it is probably the most easily accessible place in the Himalayas, from the capital city of New Delhi, makes it a fairly beatable tourist destination in the entire Himalayas. A 6-hour journey in a public bus and you find yourself being rejuvenated by the incense wafts on one its many Ganga ghats.
The vibe here is both relaxed and reverent. Temple bells ring incessantly, giving almost a musical healing therapy to your ears. The ubiquitous, charming company of yogis and the never-dying incense wafts in its breeze is nonetheless, always a plus.
An Overview Of Rishikesh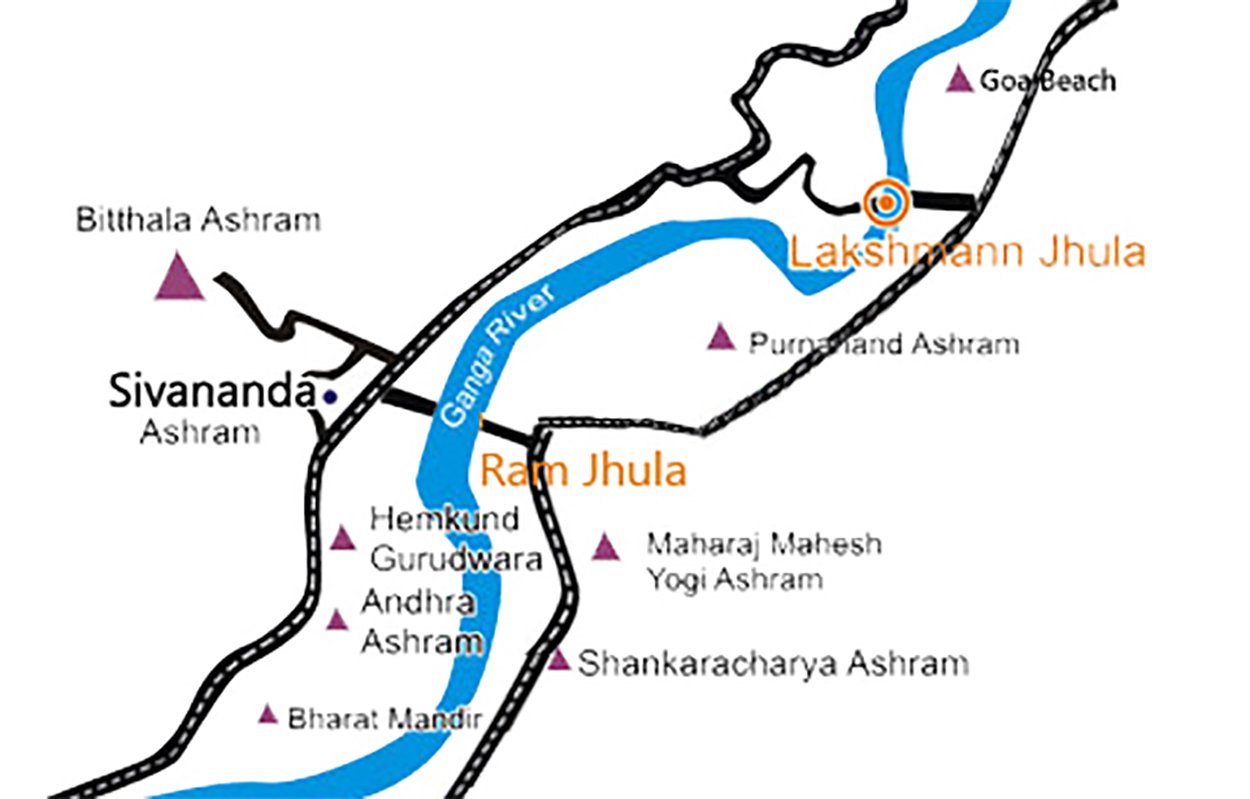 Rishikesh is pretty much nestled across its two pedestrian bridges – Lakshman Jhula and Ram Jhula – which connect the eastern and the western sides of the city.
If you're looking for a place away from any movement and where you apparently hear nothing but the sound of the gushing river during the night, then consider staying close to Lakshman Jhula. Ram Jhula, on the other hand, is in the close proximity to some of the most popular Hindu temples and Ashrams (including the famous Beatles Ashram) and is, therefore, favoured by the Indian tourists. From these bridges, Rishikesh wends its way along both banks of the river, at the bottom of a narrow valley. The east side is almost free of car traffic, and a walk from Ram Jula to Lakshman Jula takes about an hour and passes through many sadhu huts, parks, and scores of small shops.
Top Things To In Rishikesh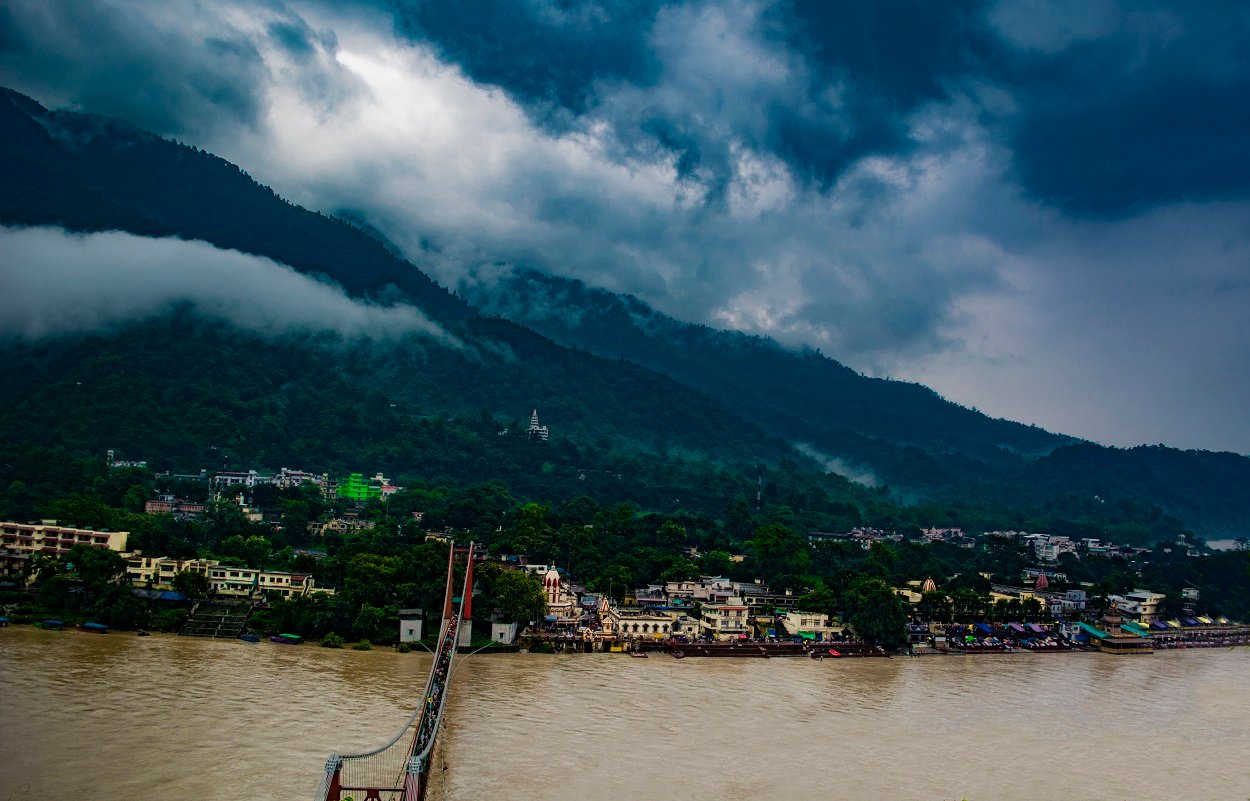 With overgrowing popularity, Rishikesh is getting crowded every day. But for those who are visiting Rishikesh to entertain themselves with extracurricular activities, apart from the most sought-after Yoga vacations, Rishikesh has no shortage of things to see and activities to try. Here's a list of some of the options available for you in under a 20 km radium around Rishikesh:
Experiencing the waterfalls of Phool Chatti and Garud Chatti (both are located under 5kms north of Lakshman Jhula)
River Rafting from the town of Shivpuri (18Kms north of Lakshman Jhula
Bunjee Jumping and other adventure sports at Mohan Chatti (15Kms from Lakshman Jhula)
Experiencing the evening Ganga Aartis at Parmarth Niketan
Living the music in Beatles Ashram, near Ram Jhula
Café hopping among some of the popular chill-vibe cafés overlooking the glistering Ganges. My favourite ones include Little Buddha Cafe, The 60's Cafe, Bistro Nirvana and the Ellbee Ganga View.
How I Go About My Visit To Rishikesh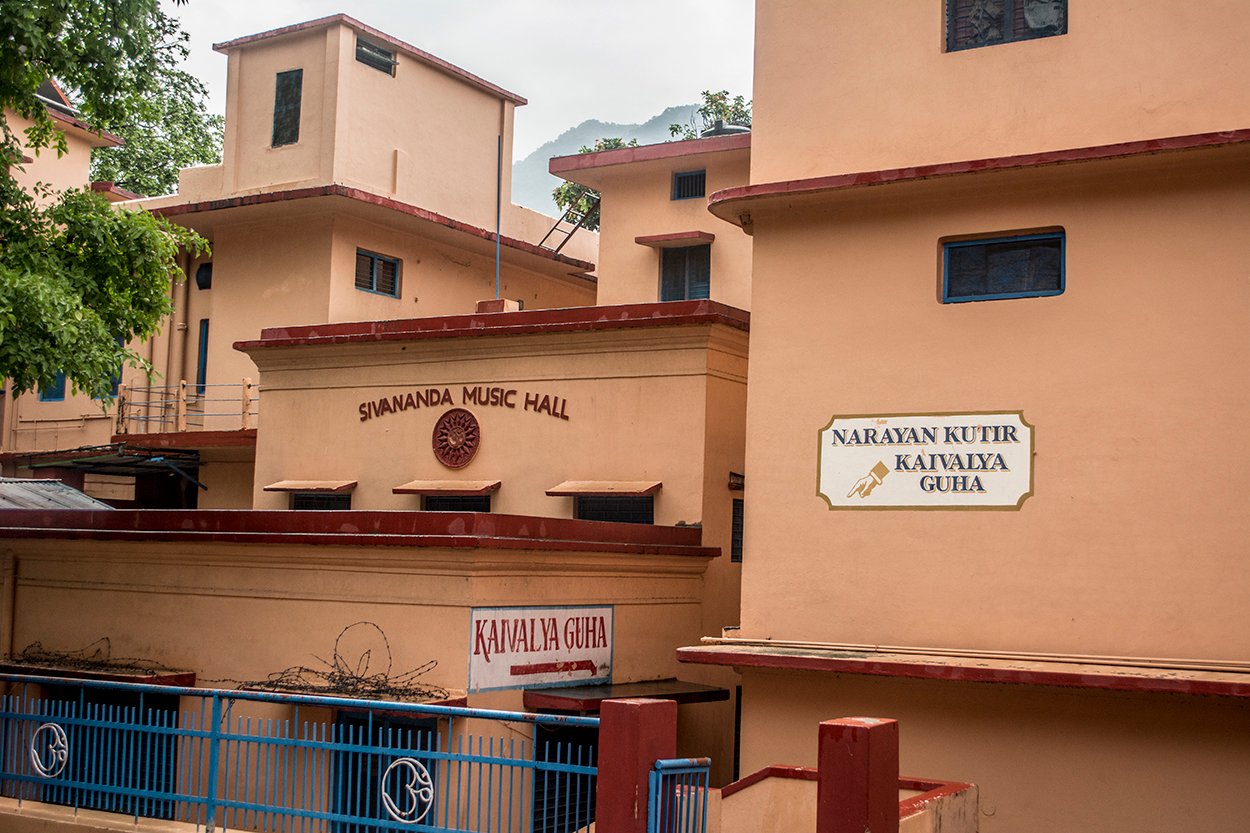 I always have a fixed itinerary here, which includes spending most of my peaceful dusk/dawns at the quiet north end (also known as Goa Beach) a little north from Laxman Jhula, where one can easily sit and meditate, or simply enjoy the musical sound of the Ganges. This white sand beach (Goa Beach) is by far, the most tranquil among its other counterparts. When you're here, expect yourself to be disturbed by nothing more than a group of hippies, a few yoga students (polishing their yoga moves) and a bunch of inevitable monkeys.
Other than Goa Beach, I find most of my day's activity confined inside the premises of Sivananda Ashram, near Ram Jhula. This is where I once spend two months, in a stretch, practising yoga and meditation.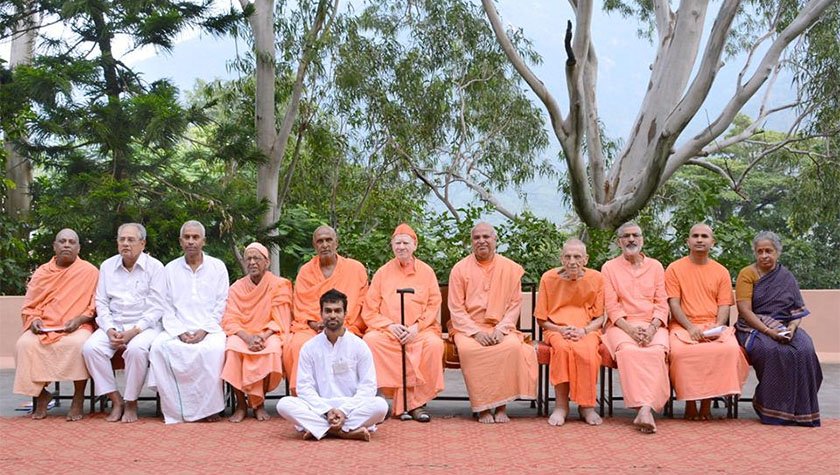 The atmosphere inside the Ashram is pure tranquil, filled with an overdose of spirituality in its air. Sivananda Ashram is by far one of the few old and most sacred religious establishments in Rishikesh – which also holds a Samadhi Shrine of the revered Hindu Guru Swami Sivananda.
If meditation was the reason why you'd come to Rishikesh at the first place, then spending the wee early morning hours inside the Sivananda Samadhi Shrine, meditating, is a must.
Have you been to Rishikesh? Do you have anything to add in the article? Spill in comments below!