Looking for Spiti Valley photos? In this photoblog on Spiti, I am sharing 10 of my favorite pictures.
Isolated and wild as it appears, a journey to Spiti Valley will take you to the roads less travelled, absolutely literally.
I happened to visit Spiti Valley during a motorcycle trip that happened a few years ago. Back then, there were no roads and the entire place felt a lot more isolated than how it feels today. I did a solo trip from Delhi to Shimla to Kaza to Manali to Delhi and it took me 9 days. To make it even more interesting I did camping in Spiti Valley rather than staying in guesthouses.
Honestly speaking, it was a whirlwind experience and remained one of the most adventurous journeys I have done in my life. If you are planning a similar ride and planning to do it solo, read my Spiti Valley itinerary.
Spiti Valley is "The Middle Land" between India and Tibet, and much of it is either inhospitable or unexplored. Life here is tough and a little less ordinary.
And speaking of the landscapes and the beauty it offers, let's go on a Spiti Valley photo journey and see it ourselves.
Spiti Valley Photos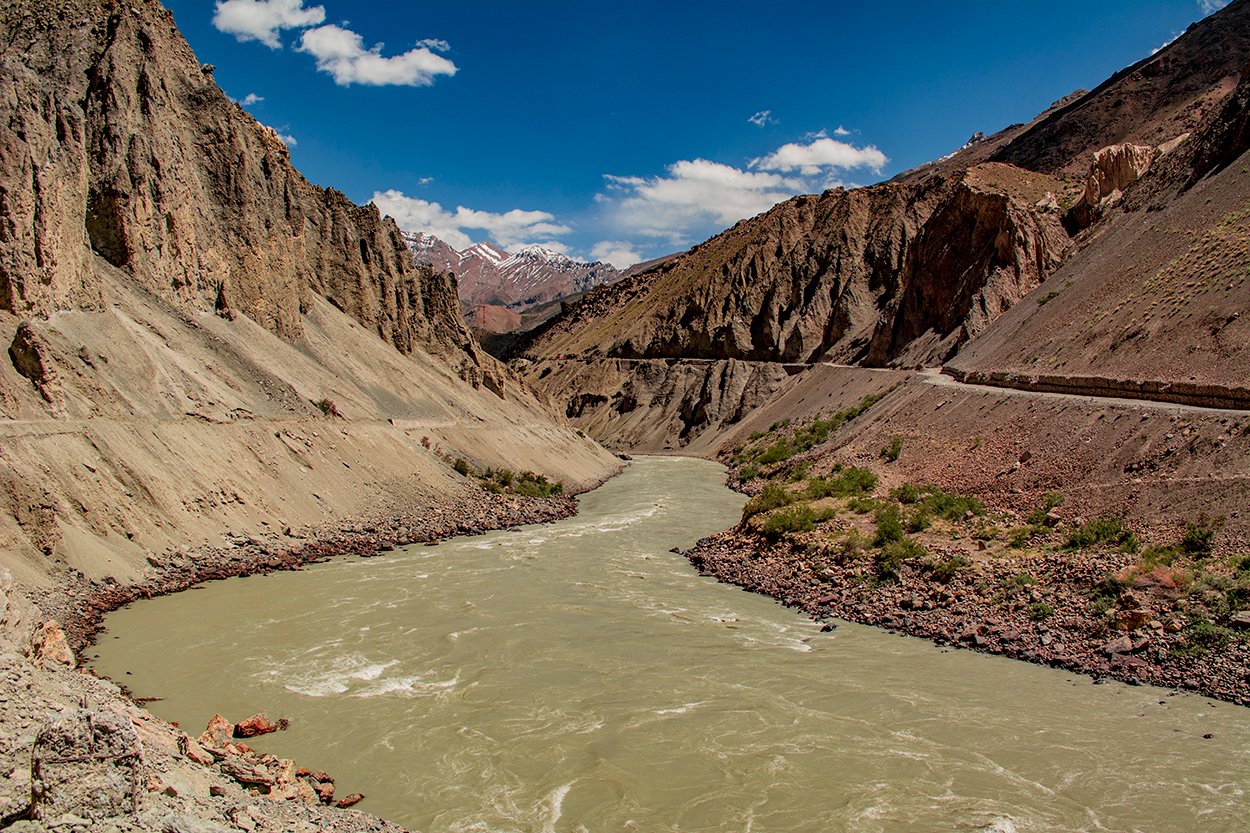 A cold desert, a raging river and jagged winding roads – no wonder, this place has no place for the faint-hearted.
It is said that the journey is more exciting than the destination itself… and there's no experience to understand that statement well than a road-trip to Spiti Valley. Driving/riding for long hours in a day, counting each mile, is no less than an adventure.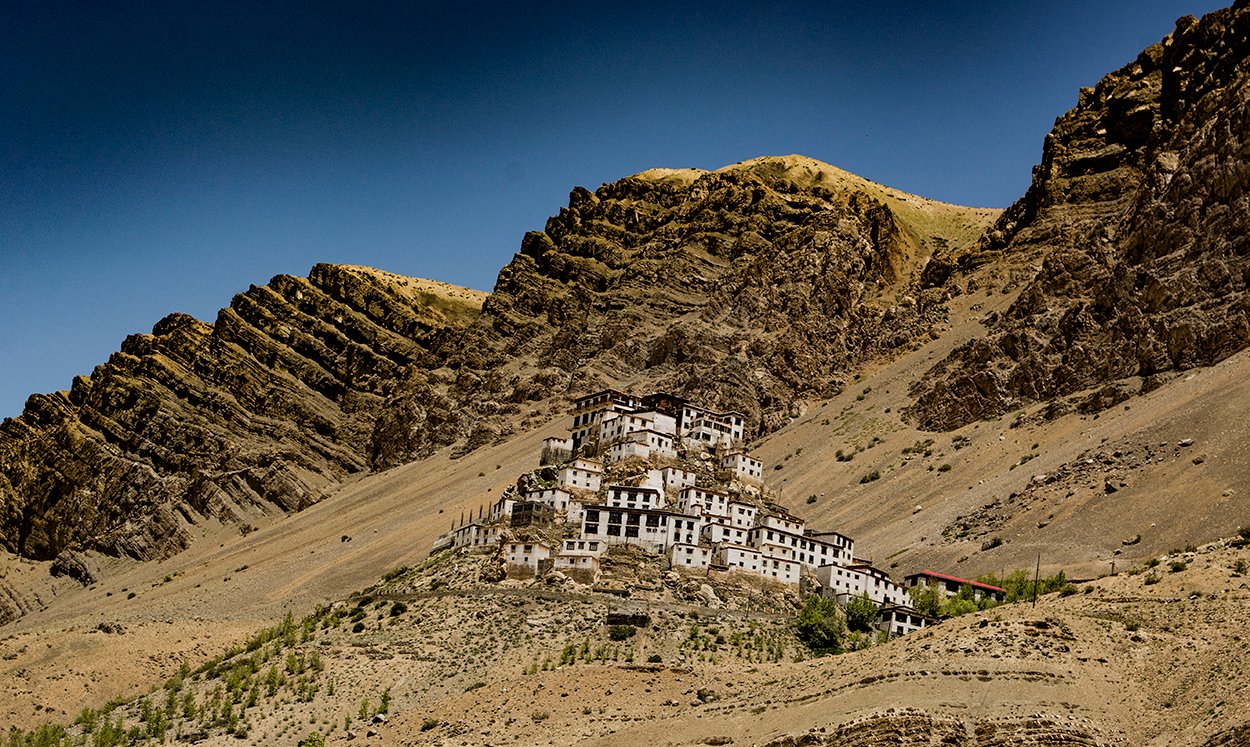 The Majestic Key Monastery is set atop a vainglorious mountain addressing its authority. Come to this barren land and you will find nature ruling over every aspect of man.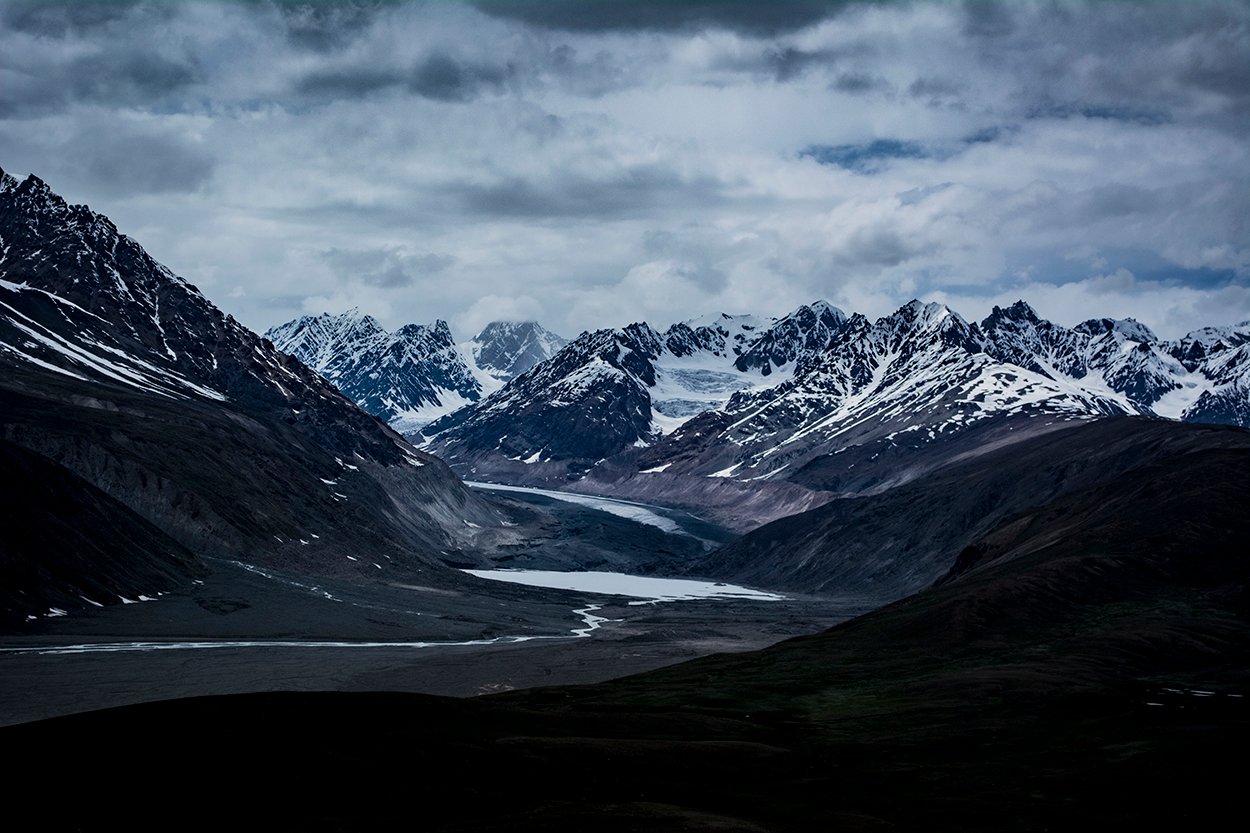 Feeling succumbed to its beauty, you find yourself taking chances — an effort to explore every possible bit of it. No wonder, it is a place that allures.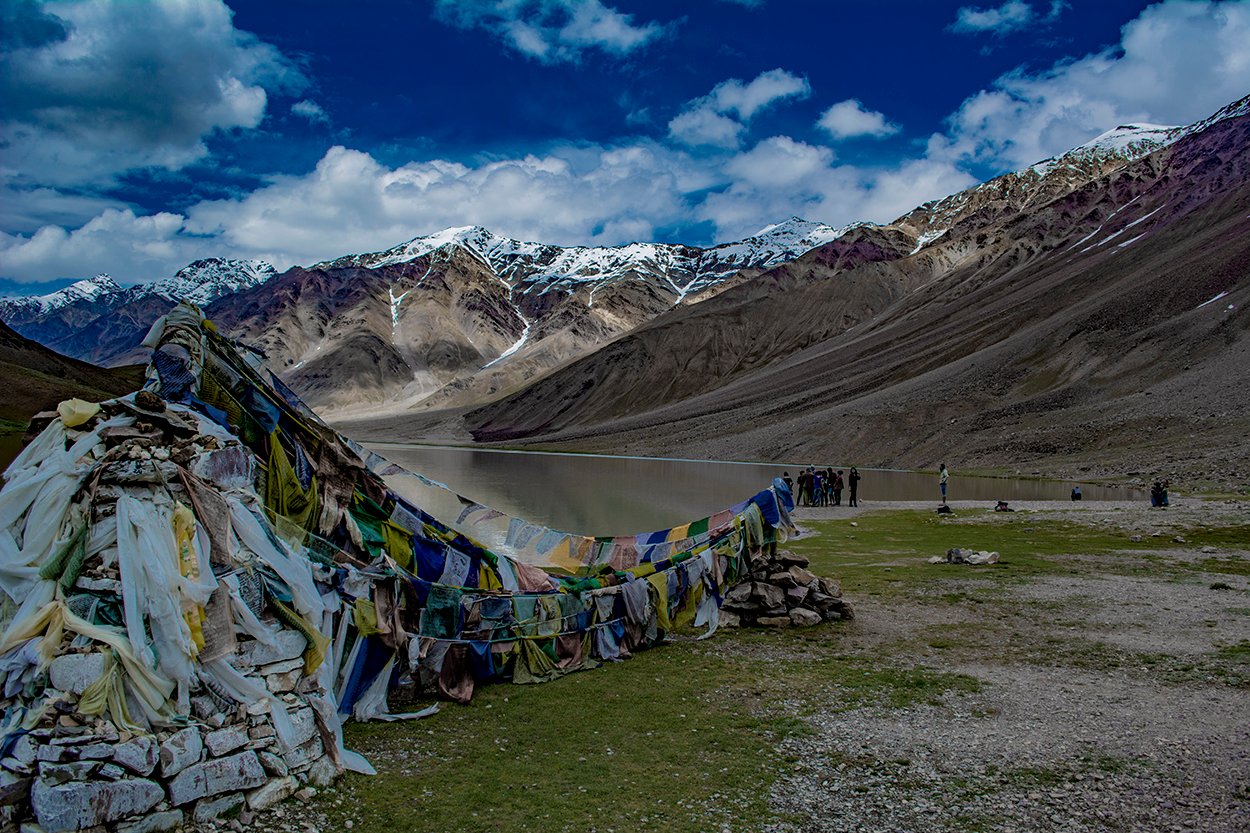 Spiti Valley is steeped in spirituality. It is everywhere — from the prayer flags fluttering in the breeze to the snow-capped surrounding mountains.
… and if you still can't see it visit any village, any house, any monastery, and you will find it in the wrinkles of old monks chanting non-stop mantras.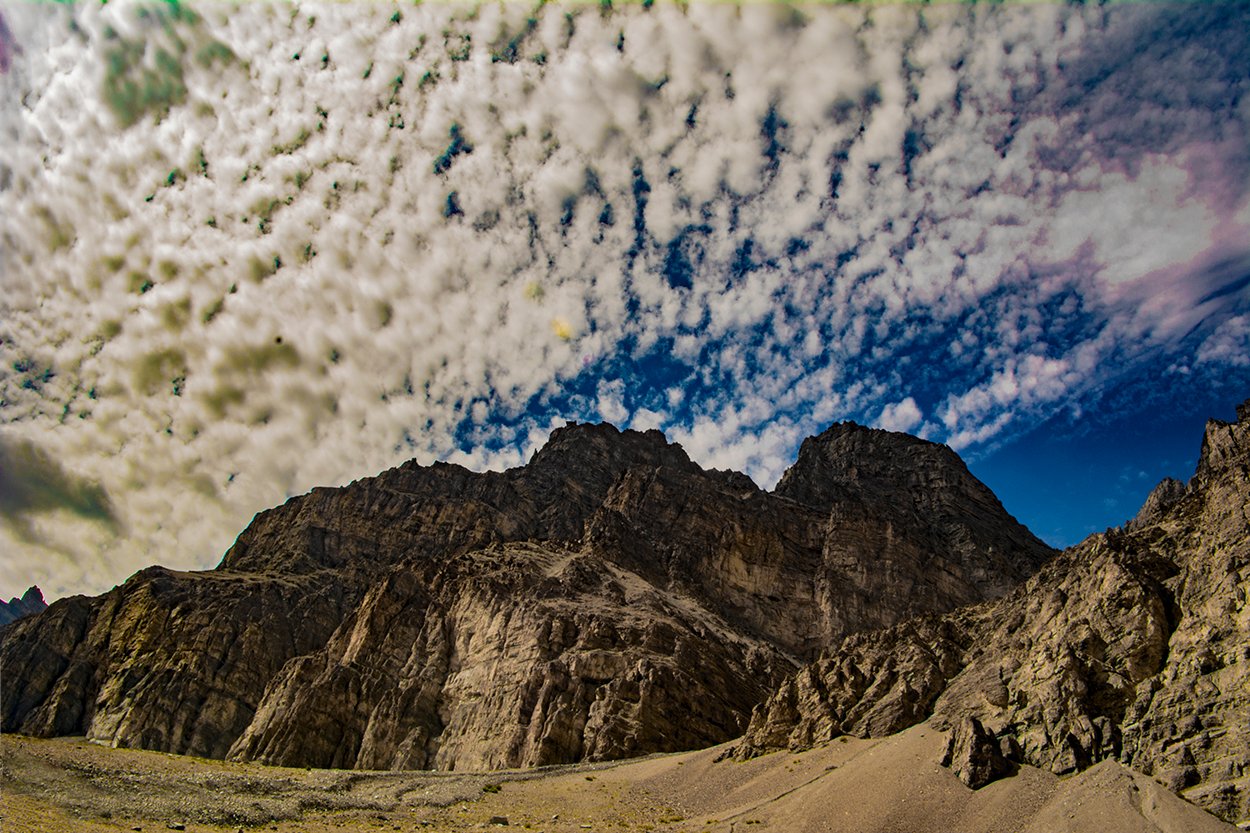 The Grandeur of the mountains blocking every sight, or perhaps giving it a new dimension, a perspective, to look at the beauty of this world, is no rarity in Spiti Valley.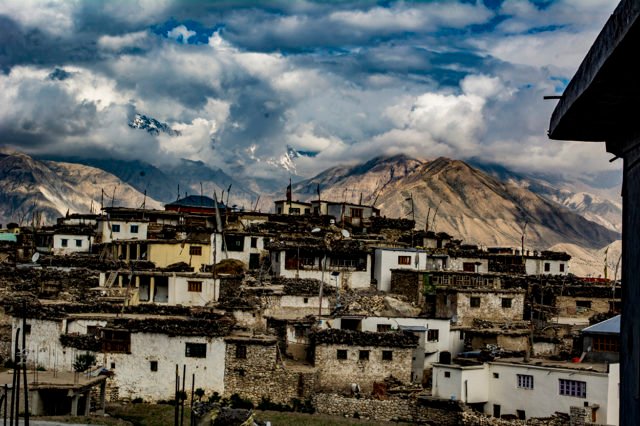 Under the ruling authority of the mountains here, everything loses its prominence. Here, no civilization is powerful. Here, no man has his might!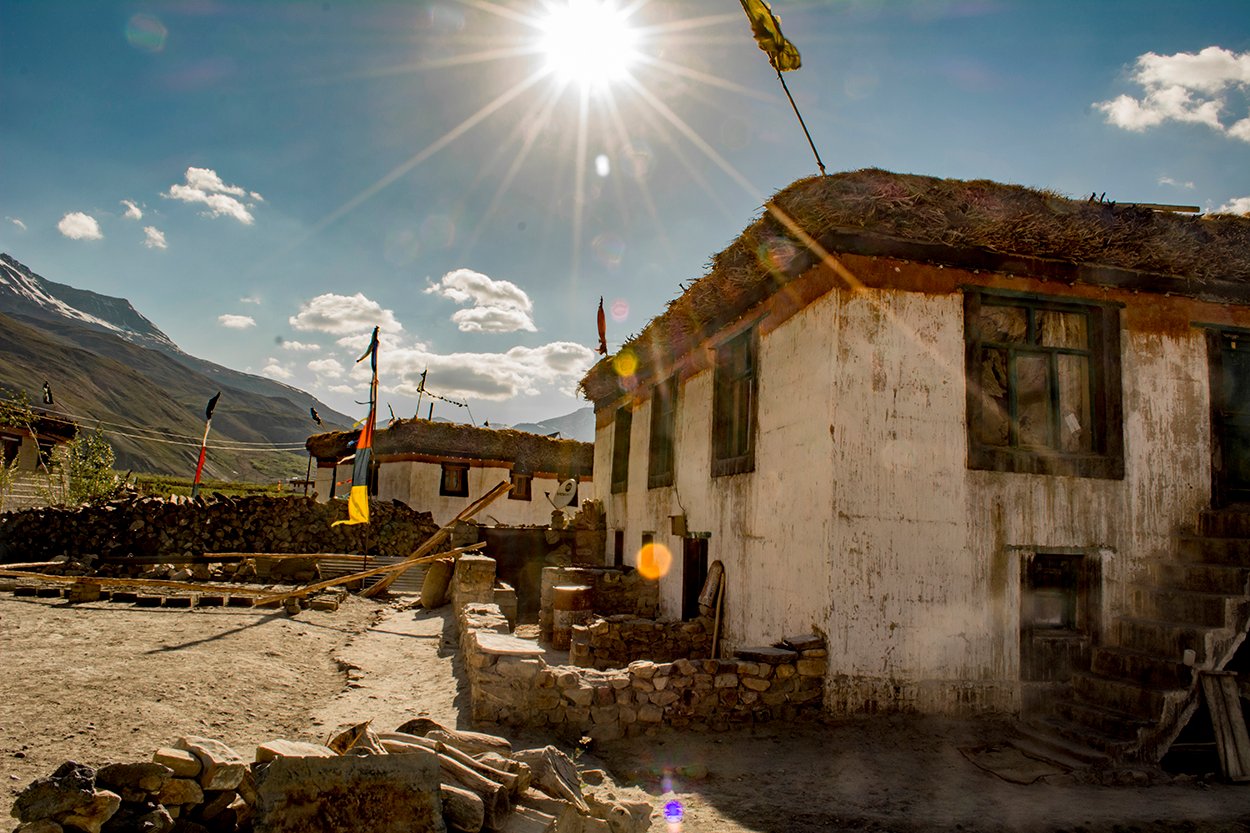 Here neighbours matter. And so does the shining sun. The beauty of simple things plays its part, as you play yours…
experiencing and clicking Spiti Valley photos!

During my trip, I also happened to visit Chiktul as I feel on my Delhi to Shimla to Kaza route. If you are doing the Spiti Valley circuit the same way I did and are wondering whether or not should you visit Chitkul, check my Chitkul pictures for inspiration.
Other than that, if you are also planning a similar road trip, I suggest you do a full circuit, i.e Delhi to Shimla to Kaza to Manali to Delhi. This way you will be able to do a full circuit and click more diverse Spiti Valley pictures.
If you did it the other way around (as most people do) that is Delhi to Manali, Manali to Kaza, and then back following the same route, you are going to miss a part of the journey. Doing a to-and-from journey, and repeating the same route moreover makes no sense. For more, check the itinerary link I shared at the beginning of the article.
Also, if you are interested, here's a quick video, from my Youtube channel, of me camping in Chandratal:
Did you like these Spiti Valley photos? Which one was your favourite?