Life Underwater – a serene, slow-motion world, almost tranquil and unreal.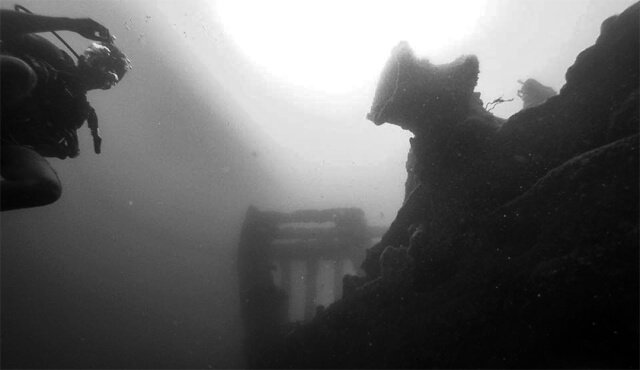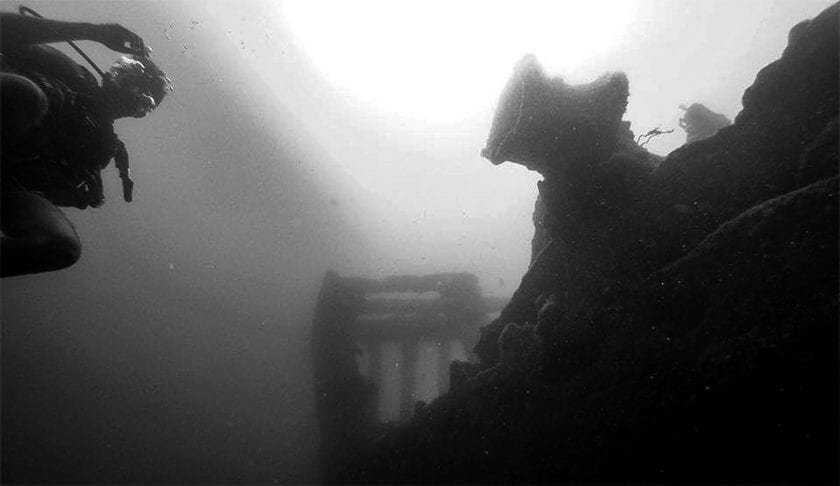 The sun started dissolving slowly, as I deflated my buoyancy control jacket. The blue, hazy sea in front of me, slowly darkened.
I remember the first time I started sinking I was half scared. The idea of leaving the world I knew better and entering into something far mysterious and eerie was undoubtedly scary. And the fact that every cry, every yell, will only going to be left unheard there, was moreover alarmingly daunting. For the first 5 minutes, I did not take my eyes off my instructor and the other two fellow divers. They seemed like my only hope. But as I slowly sank down, listening to a louder 'pop' in my left ear, I began to take shape and coming into focus.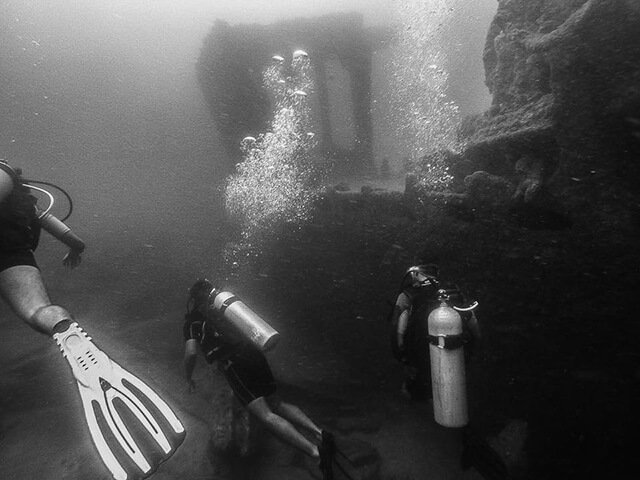 Nearly 12 metres down in the depths of the Arabian Sea, the life I saw, existing and moving was totally magical. And I remember I stopped breathing.
It was not through fear anymore but from sheer awe and wonder. The world slowed as I tried to savour every moment, remember every detail. It was more beautiful than I imagined. And the tranquillity was far unparalleled – something that I never found even in the most isolated, most quarantined corners of the Himalayas.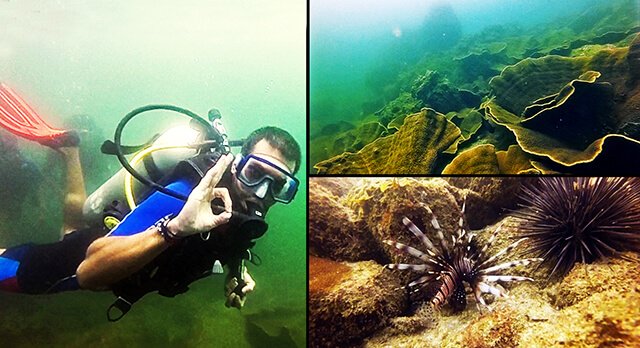 In less than 40 minutes of our first dive, I was sure that this is more surreal than any city, any town, any sunset, I'd ever seen in this life.
I saw uncountable fishes dancing in their ever impressive formation. Candy-hued coral swayed underneath like a colourful Monet. Crabs were crawling across the sea floor, as the colourful parrotfishes appeared, out of sudden, eating algae off of coral reefs.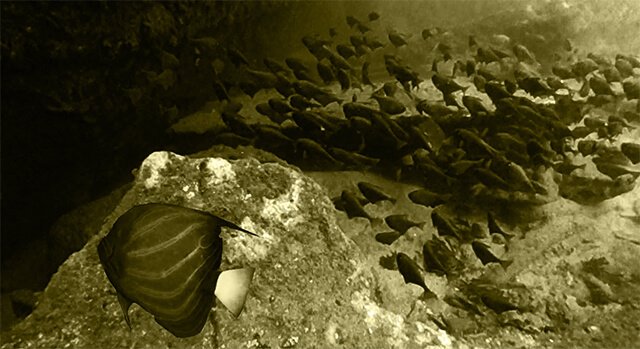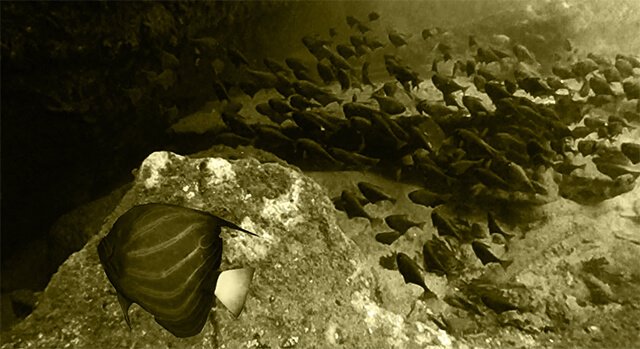 Life underwater is beautiful. And the many nameless fish – both tiny and moderate in size – zigzagging their way around you, makes even more magical. Fairy-tale like, perhaps!
The discovery of a Pufferfish, who was almost ready to dispense her magic upon us, as I remember, was the highlight. At Suzy's wreck – a 30 m long World War ruin, the sheer amount of wildlife present was incredible. The discoveries were endless.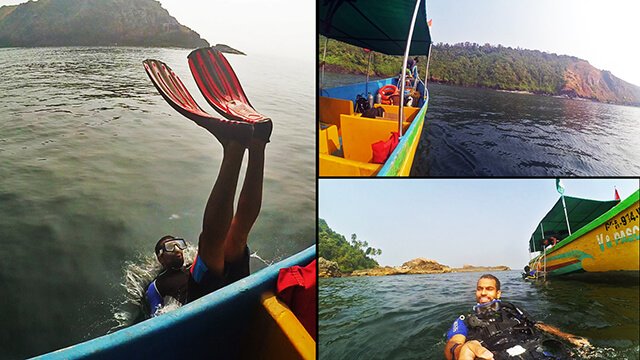 I cannot recommend 'WestCoastAdventures' more highly for this experience. What could have been very intimidating and panic-inducing situations, they made safe and fun. I felt like I was diving with old friends — old friends who were much more brilliant and experienced divers than I, that is!
And one thing I loved about them was that they took photos for me. Though I had my own Underwater Action Camera with me, it was so wonderful to have photos of myself underwater when I'm usually the one behind the lens. So next time you visit Goa (I am sure you're planning a trip around New Year) get thyself a little deeper than the shallow beaches and experience something new.
Scared about Scuba diving? Don't be! Read About The Common Scuba Diving Myths And How They're Not True!