Tourists in their fancy houseboats in the Alleppey backwaters seemed high in spirit, with their impressive cameras doing most of the work.
But on the local ferry, the atmosphere was rather regular. Here, no one appeared to be in a hurry or amazed by the arresting beauty of the backwaters of Alleppey – one of the prime highlights of tourism in Kerala.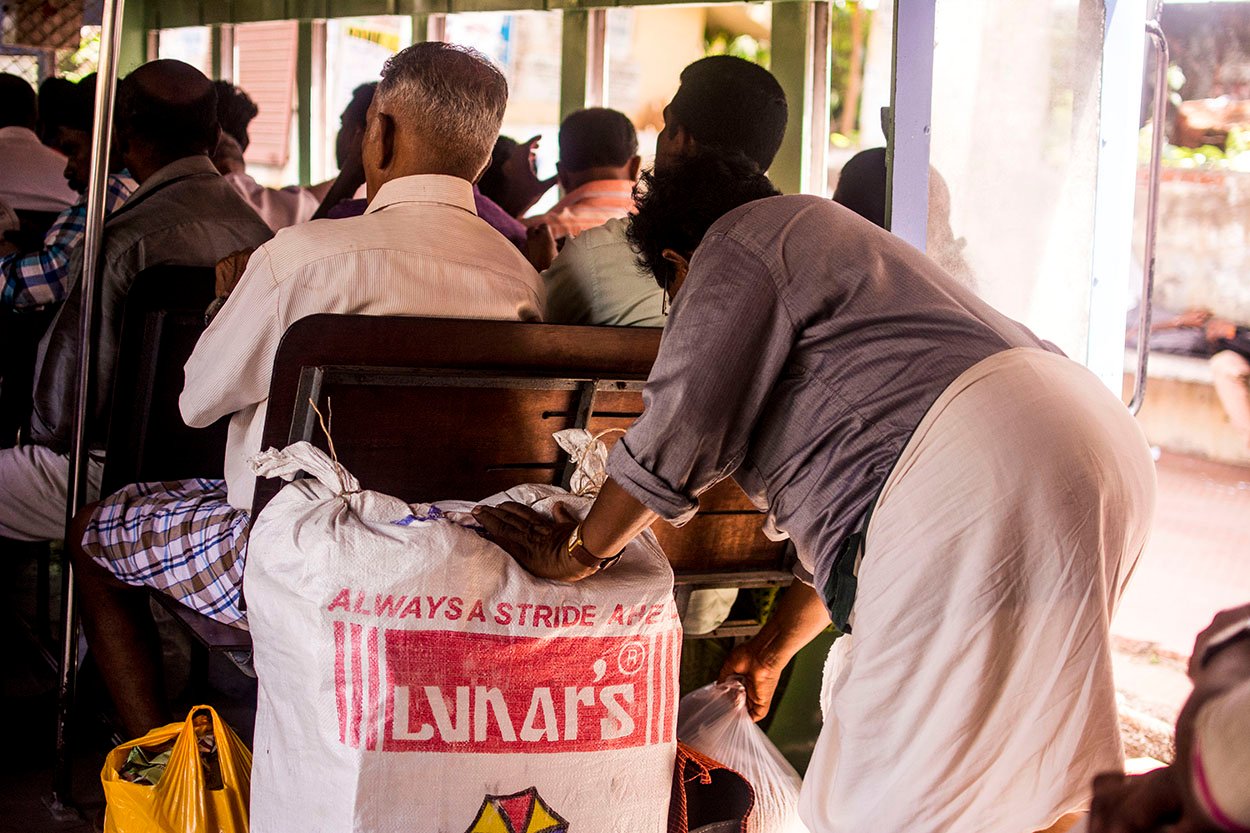 Backwaters of Alleppey
I heard a lot about this place.
I heard that tourists here hire a floating houseboat and wander through its maze of interconnected lagoons, canals, lakes and inlets – home to a dazzling assortment of flora and fauna, and local villages.
I heard that they spend days sitting on the deck, experiencing the tranquillity of the Alleppey backwaters, with a book in their hand, while swiftly sailing from one village to the other.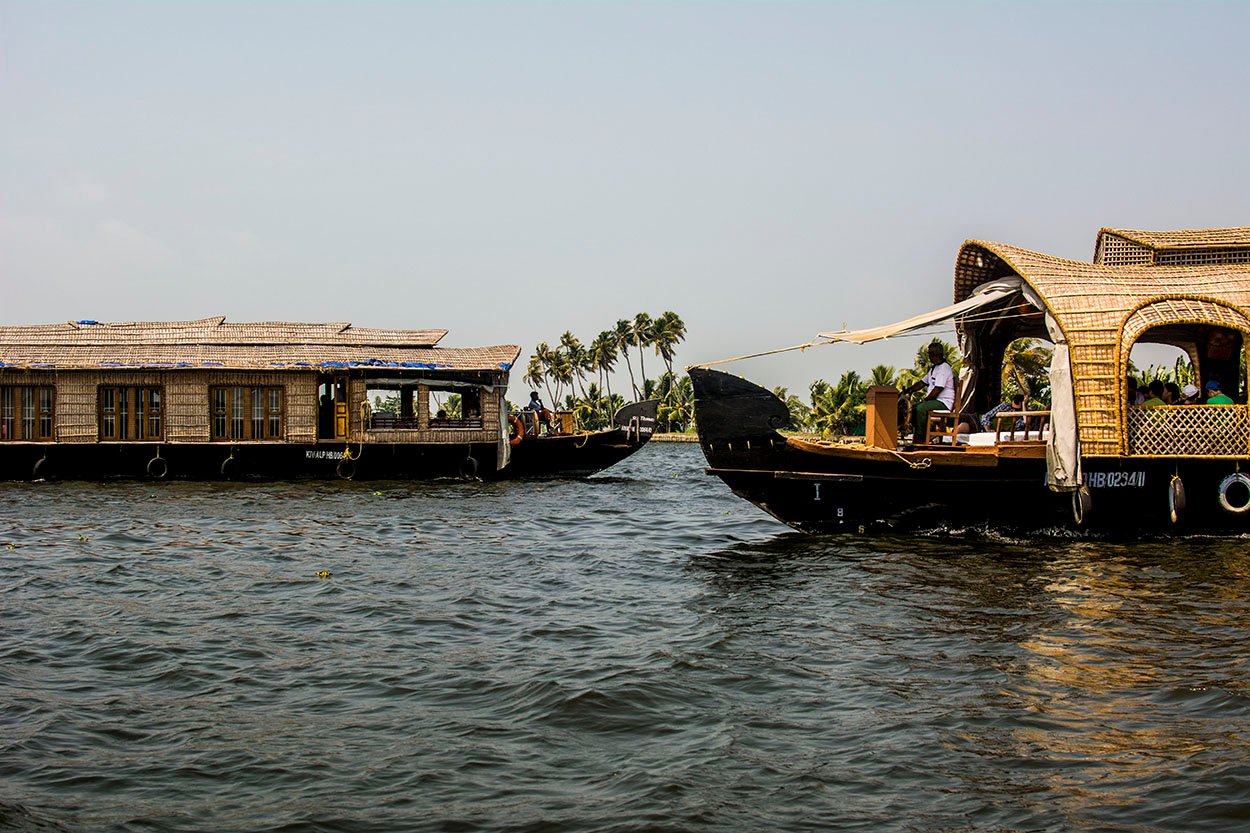 I wanted to explore this place too but in my own way.
And there I was, on a public ferry, surrounded by a bunch of locals who were heading back from the mainland Alleppey, with all the ration they needed, and a newspaper that they had just purchased.
The entire scene was rather usual and uninterrupted. No one seemed excited about the beauty of the backwaters of Alleppey.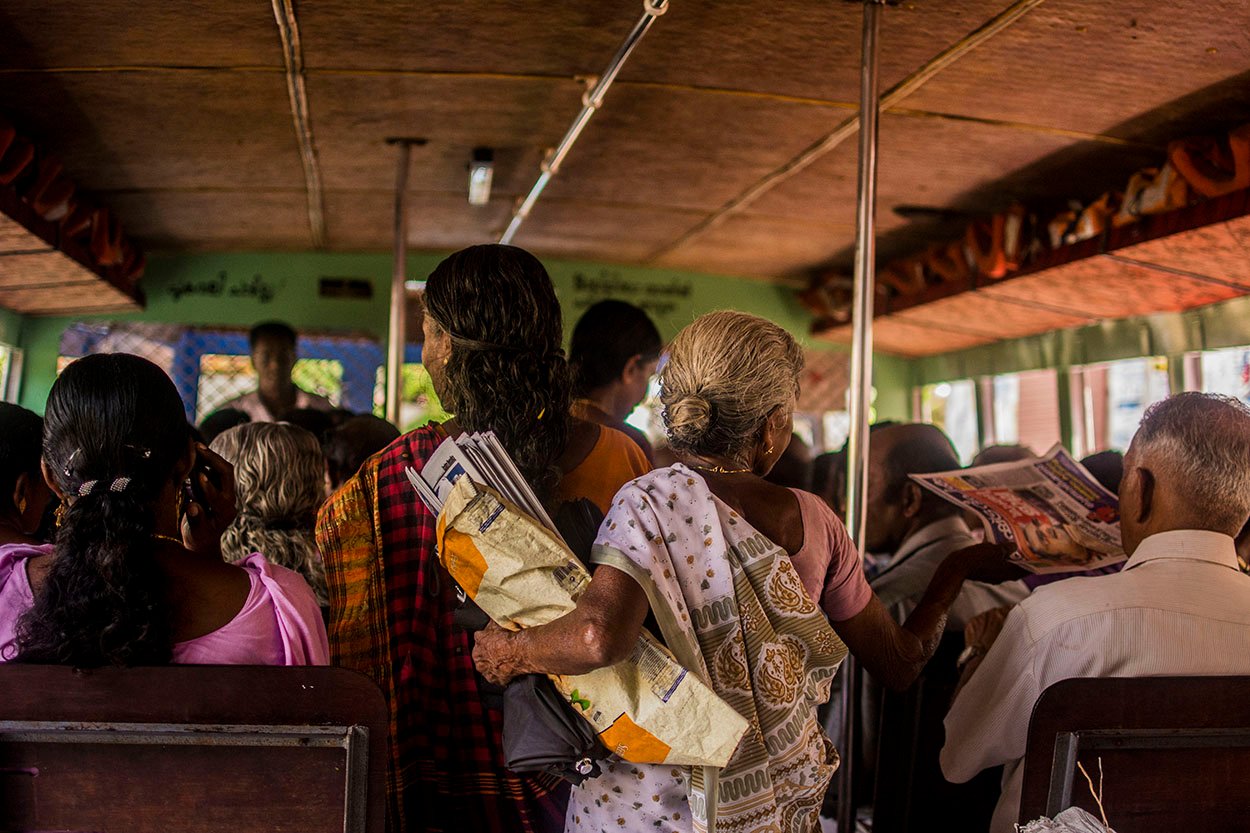 I happened to take the early afternoon ferry – exactly when the 17-year-old Sajin was coming back from his school. A happy smile on his face was a clear invitation to understand that he had a good day. After a quick conversation with him, I found out that he was going back home after writing a successful year-end exam at his college.
For the next few hours, he became my host and my eyes to how I saw the Alleppey backwaters – in his very own 'fibre-made' (as he often claimed) canoe.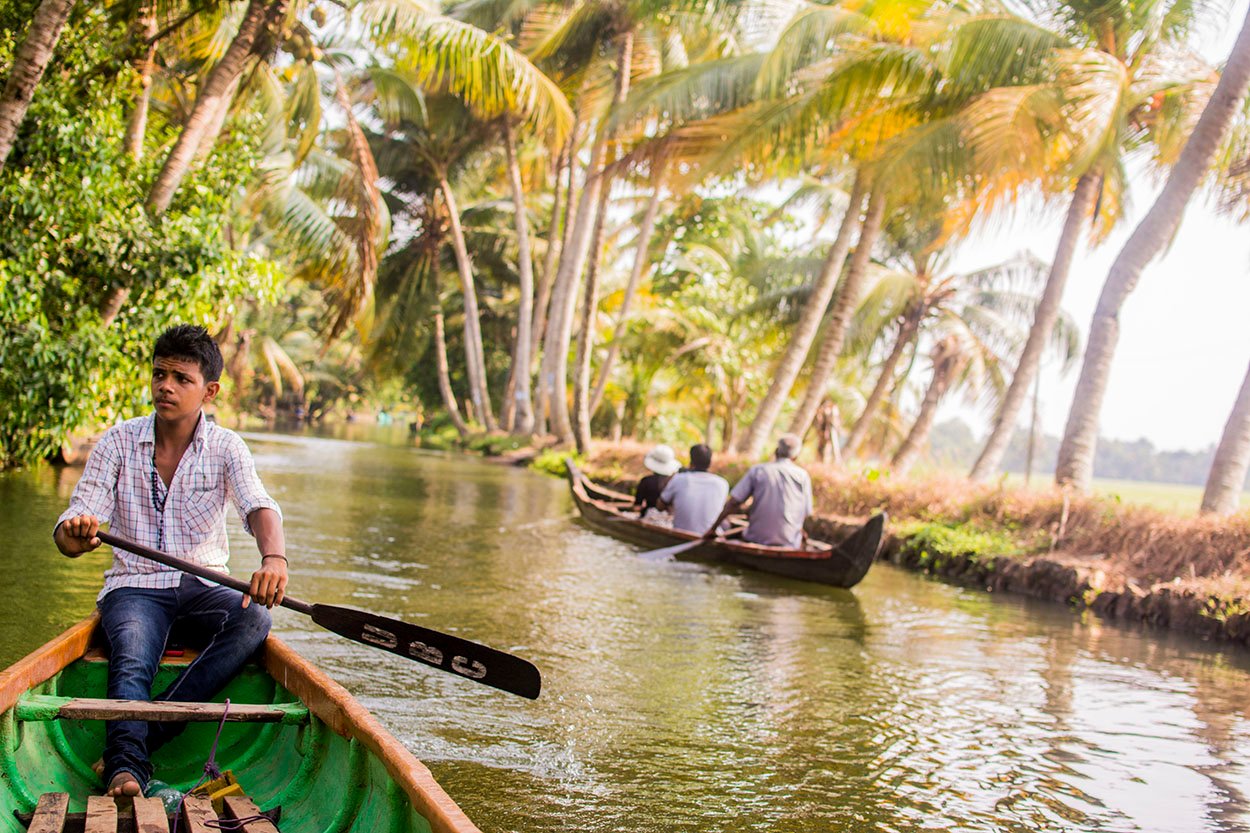 The day-to-day life in the backwaters of Alleppey seemed fairly slow – with most of the townfolk seemingly busy in the traditional craft of boat making, or harvesting rice in the fields.
A small minority was also busy making money off of tourists, by either selling tourists – in a houseboat or a medium-sized Shikara – some refreshments, or by giving them quick and timely tours, around the place.
But the floating engines, stretching through the boundaries of Alleppey backwaters, never appeared to withdraw from their continuous movement – at least not under the daylight. They move about places for hours and hours and days on end.
I happened to visit Alleppey after spending a few days in the North Malabar region, watching Theyyam and exploring a few places, yet Alleppey became my favorite as soon as I got there.
The experience that this place gives you, as a tourist, is indeed very different if you experience it with the eyes of a local. Every now and then you float through a sleepy village and come across people who were busy going about their daily activities.
Amid the group of big-size houseboats, that make up the majority of the traffic in the backwaters, what you sometimes stumble upon is a small canoe, with a fisherman delivering goods, and sometimes, local people.
The backwater of Alleppey has its own charm. Here people have adopted a good lifestyle while living in complete harmony with nature.
As you drift through the small canals – which, however, is only possible in a small canoe – and run through its colony of small villages, you come across housewives washing clothes or doing other household chores, while men seem busy driving boats or working in the paddy fields.
By the end of the day, most of them could be found having a good time in one of the toddy shops, drinking locally-brewed coconut beer.
The backwaters run along the entire length of the state of Kerala, covering several districts, each with its own unique charm and appeal. And dwarfing the beauty of all the other backwaters are the backwaters of Alleppey.
In Alleppey, the backwaters are so massive in their length that according to Sajin, a German couple once wandered in one of his friend's houseboats – almost studying the place – for more than 20 days in a row.
Flanked by the Western Ghats on one side and the Arabian Sea on the other, the backwaters of Alleppey are not just mesmerizingly beautiful but are one of the rare places in the entire world that are situated below sea level.
It's like a green lush paradise sliced apart from the world, with its very own blue veins of water. And the pleasure you get while gliding through its green waterways is simply unparalleled!
Alleppey Backwaters Photos
Before I got to Alleppey, I visited Kochi too. The idea was to do a photoblog of Fort Kochi photos. I spent three days there and loved how the entire place was so photogenic. But as I got to Alleppey, I saw this place had much more to offer than what Kochi did.
For a photographer, Alleppey is no less heaven. I am sharing a few Alleppey Backwaters photos below to get an idea of what beauty the place holds. Also, remember that I am not a professional photographer and most of the Alleppey backwaters pictures you are going to see below are clicked with a mobile phone camera.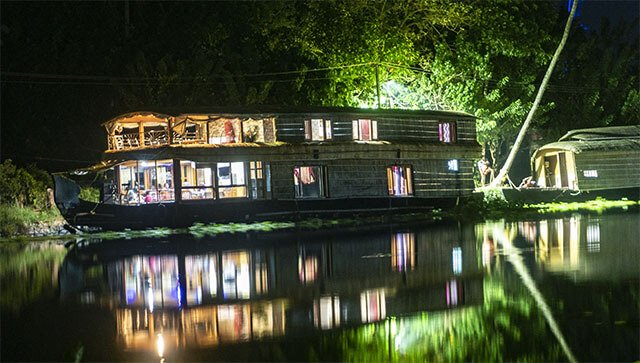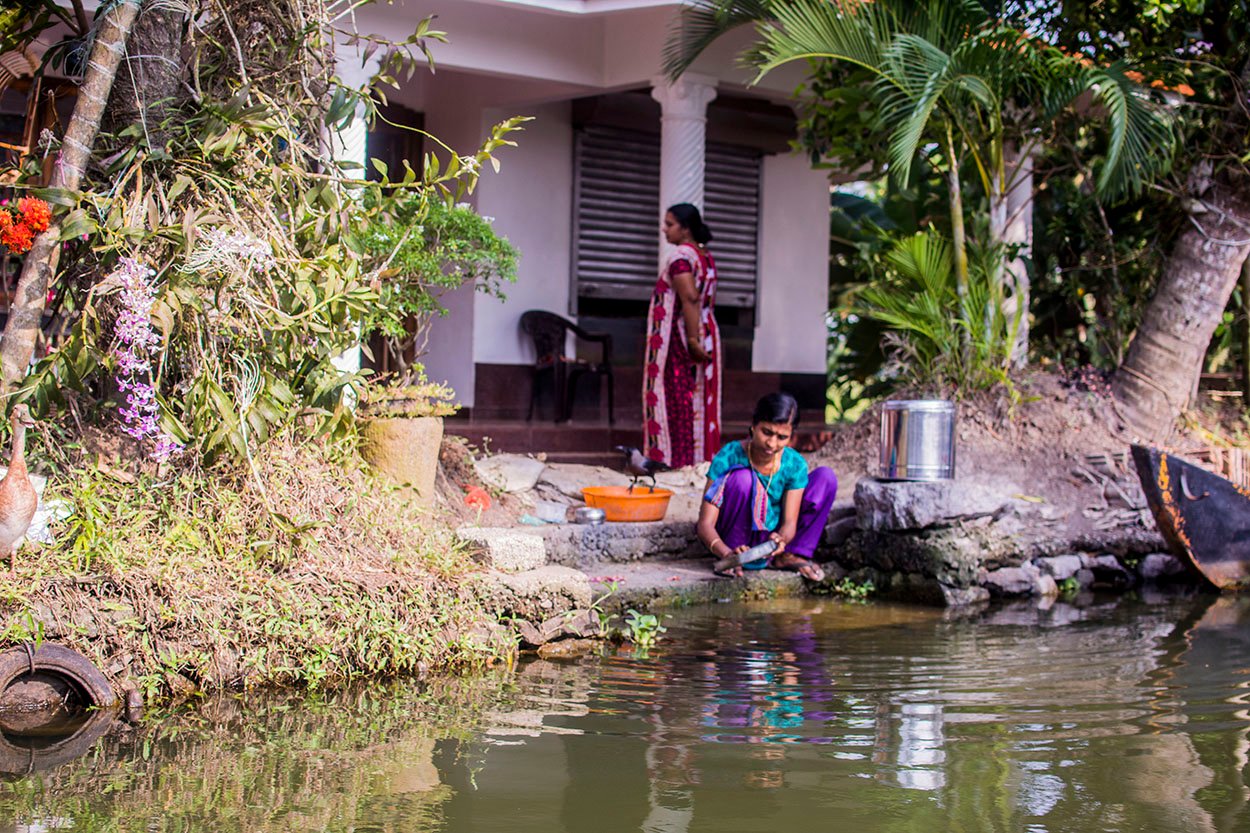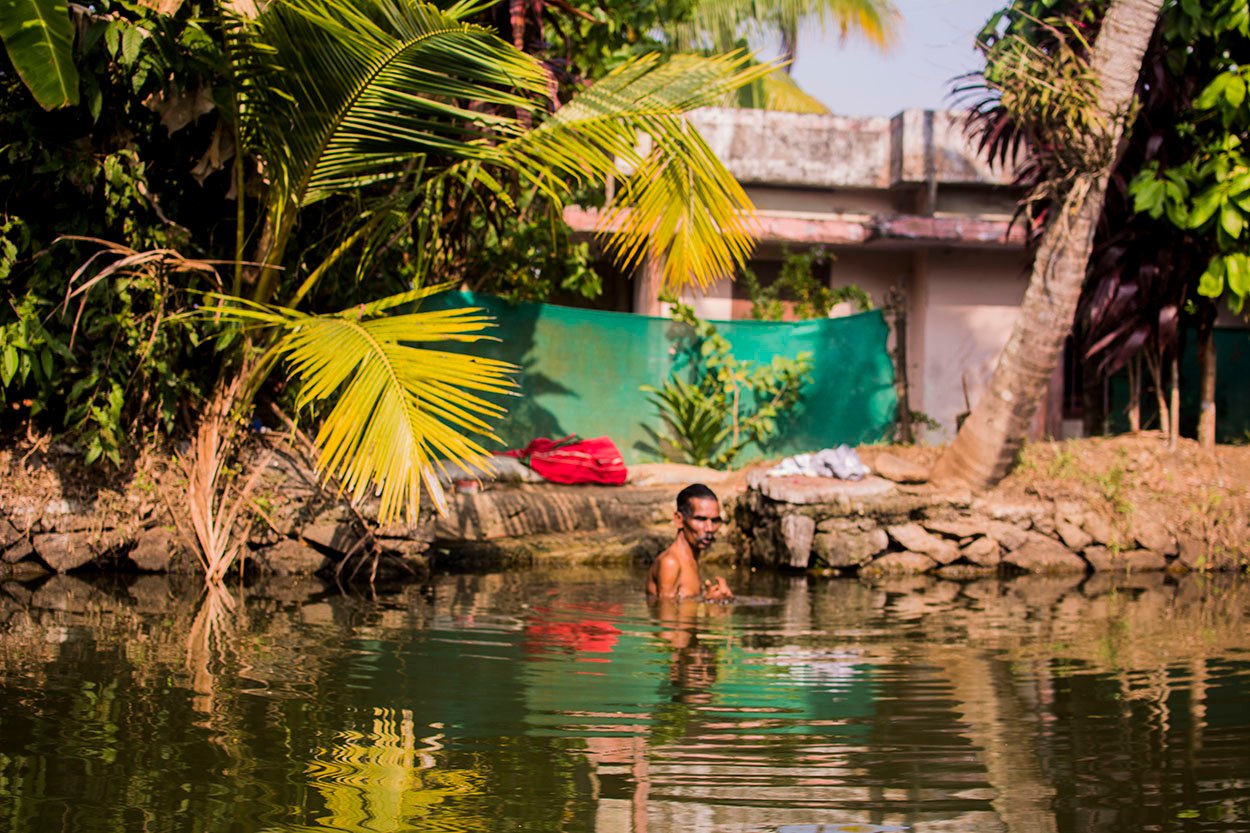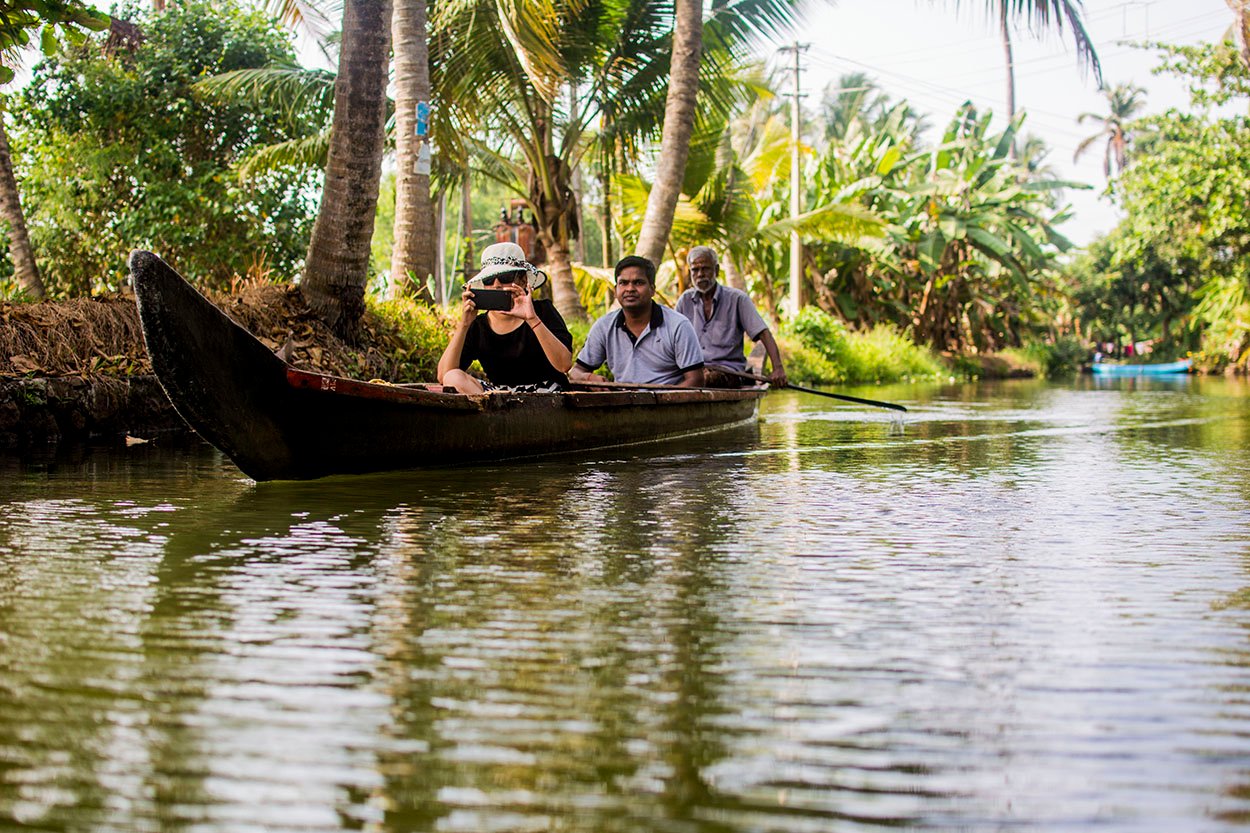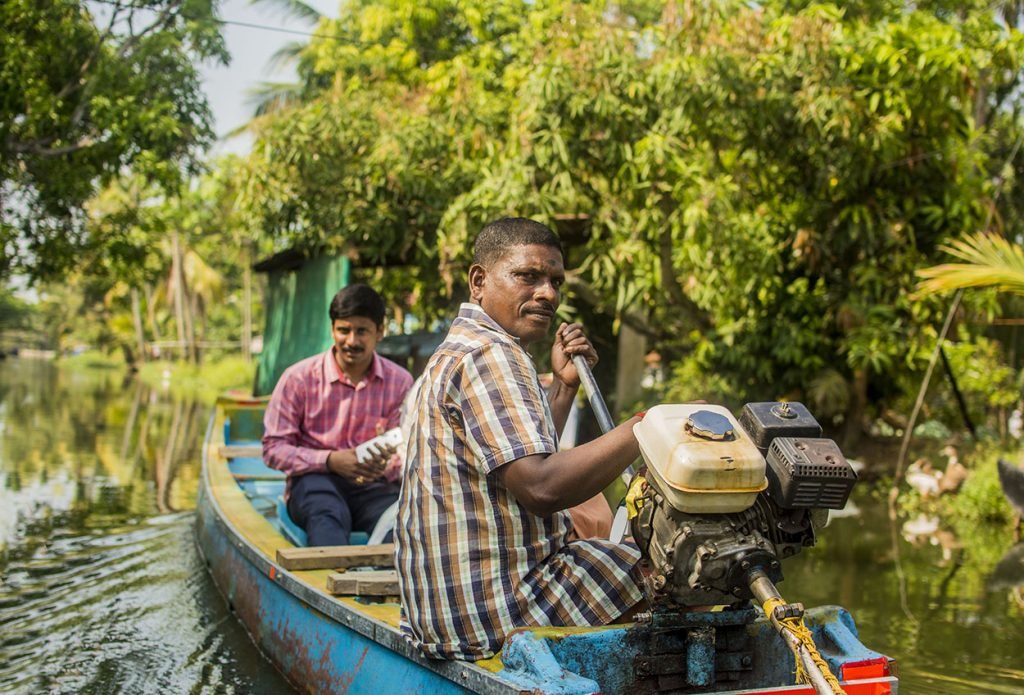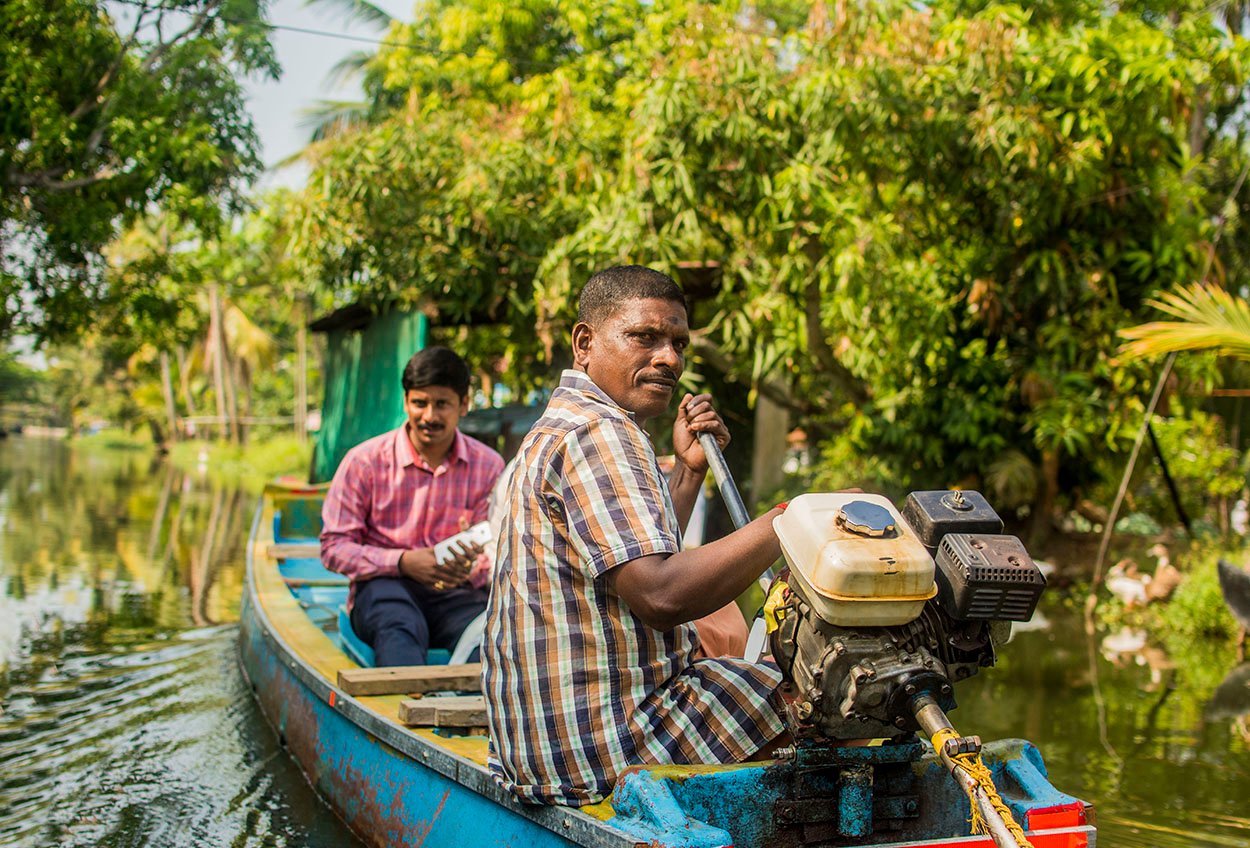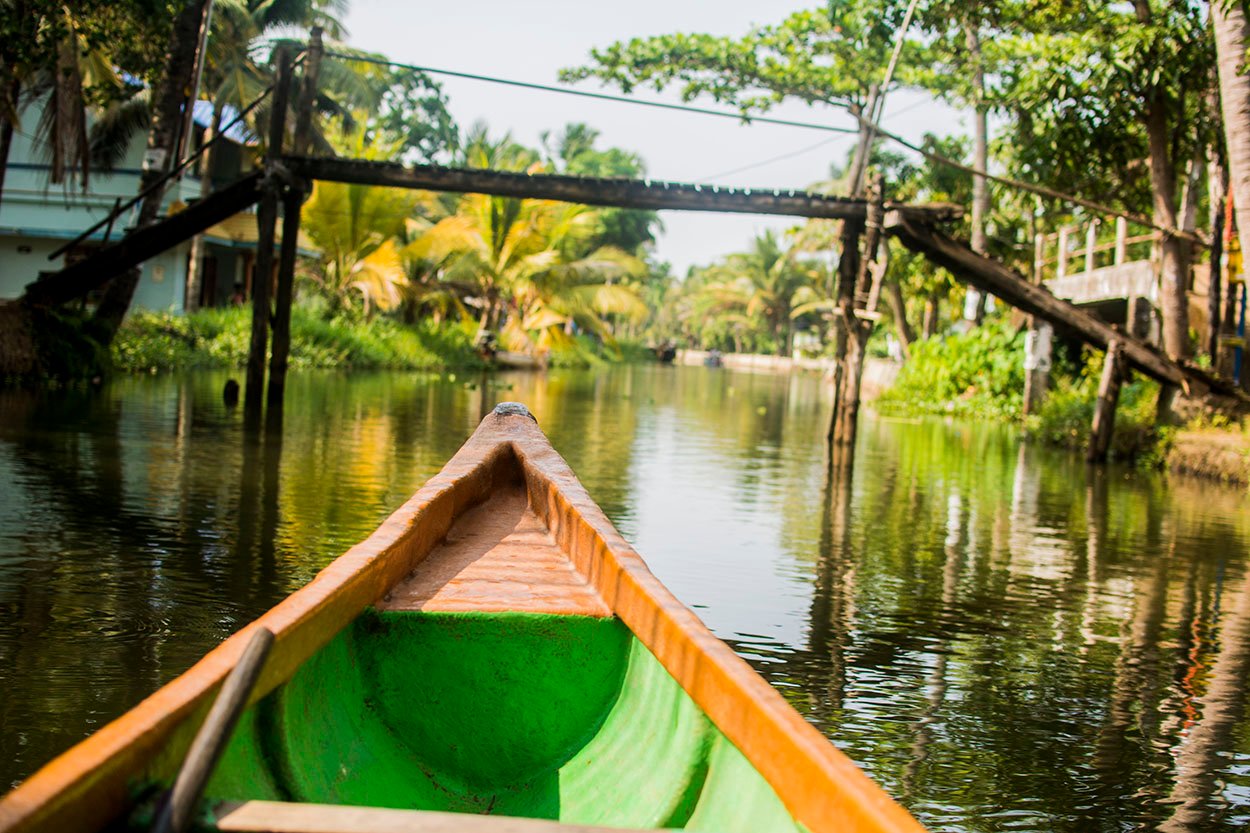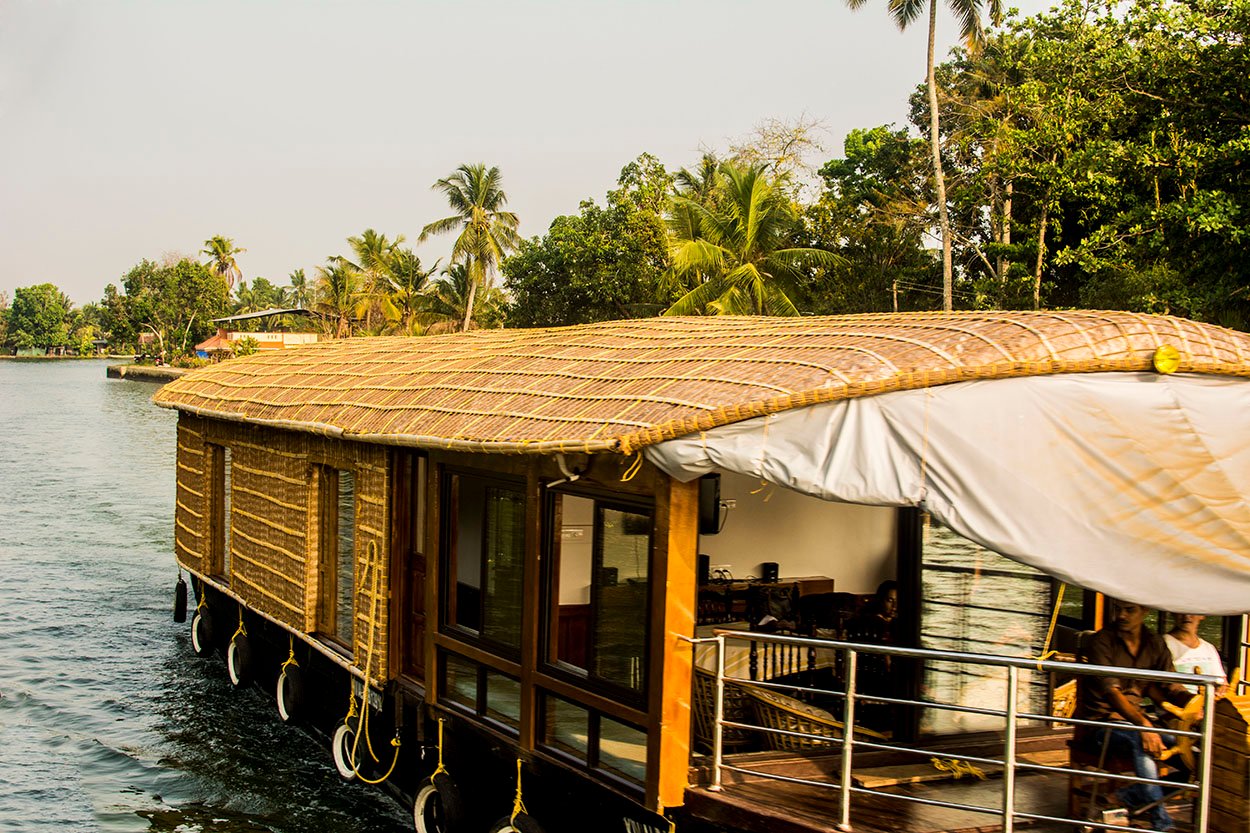 Alleppey Video
My last trip to the backwaters of Alleppey happened in 2020 during my 1 month Delhi to Bangalore road trip. On that trip, I did the entire western coast of India covering the states of Ahmedabad, Maharashtra, Goa, Karnataka and Kerala.
I spent two days in Alleppey and explored the area on a motorcycle.
You can watch the entire Youtube video series or continue watching my Alleppey video vlog below:
A Useful Practical Tip
If you're planning a visit to the backwaters in Alleppey, and are planning to hire a houseboat, do it from the government office located near the main bus station. A houseboat costs between 6 thousand to sky-is-the-limit for 12 hours, depending on how many bedrooms and other facilities you're looking for.
Other than a houseboat experience, I would particularly recommend you to see the local community life in Alleppey, which can be done by renting a small canoe, which allows you to pass through smaller canals. A canoe can be rented between 300 to 500 Rupees (depending upon the number of people) for a one hour ride.
There are also many local ferries (the one I took) that do regular trips to the backwaters. They take you for a 1-2 hour ride, for as much as 15 Rupees.
Sure the backwater is a great place to visit, but there are many more beautiful tourist places to explore in Kerala than just this. Check my Kerala travel guide for some suggestions. I have also done a blog on my top 5 holiday destinations in Kerala that may interest you.
Now let's continue the topic in hand and discuss…
How To Travel To Alleppey Backwaters
By Flight
If you are coming from one of the major towns in India, the best way to travel to Alleppey Backwaters is on a flight. Flights from most domestic airports to Kochi cost about 3 to 7 thousand Rupees.
Kochi to Alleppey is very close and can be done on a bus or a taxi easily. It is less than 2 hour's drive. It is also possible to do Kochi to Alleppey on a train.
Watch the video I shared above to get an idea of how the Kochi to Alleppey drive feels.
By Bus
Between bus and train, I find travelling on a bus comparatively easy and hassle-free. You can catch a bus from Ernakulum bus station and reach Alleppey bus station in about 2 hours. The journey is short and comfortable. Most buses are government buses that run between the two destinations.
Another reason to choose a bus over the train is that the bus station is located close to the backwaters, making it easy to travel from the bus station to your hotel/houseboat. The train station is located a little far and you may have to book a tuk-tuk to get to the backwaters.
By Train
There are many passenger and express trains that run between the two destinations. Alleppey has its own railway station.
That's all in this Backwaters of Alleppey blog. If you have any suggestions, or comments about one of the pictures or the video I shared, please leave a comment below.
Also, read this Top Holiday Destinations In India for more such beautiful places to see in India. Alleppey is also included in that list.