I consider Manali, in Himachal Pradesh, my second home — and it is not because I run hotels here. I love this destination more than any other in the world.
And it is not just me. Manali is a preferred tourist destination for a lot of people, especially those who live in and around New Delhi.
Its close proximity to Delhi, Chandigarh and other big towns makes it a preferred weekend getaway from Delhi. This particularly happens during summer, when the heat in Indian cities is unbearable and everyone fancies a quick escape.
The many frequent overnight buses from Delhi to Manali moreover make it easy to get there.
But if you happen to be one of those people who is visiting Manali for the first time then fret not, this blog will help you get the most out of your trip.
Places To Visit In Manali
If you are in a hurry, here's a quick list of the recommended places to visit in Manali…
The Mall Road
Nature Park
Rohtang Pass
Nehru Kund
Hamta Valley
Manu Temple
Solang Valley
Hadimba Temple
Vashishth Hot Spring
Jogini Waterfall
Beas River
Nehru Kund
Naggar Castle
Tibetan Monasteries
Jana Waterfall
Now let's discuss them in detail…
Manali Mall Road
If you have never been to this place and are wondering what to see in Manali, visit Mall Road. This place will be a good introduction to the place.
Though after a few visits Mall Road seems more like a tourist trap and less like an attraction, for those visiting this place for the first time, Manali Mall Road indeed remains a highlight.
At Mall Road, there is something for everyone — good food, bike rentals, adventure tours, local wear, Kashmiri Pashmina, Darjeeling Tea, you name it. So, of course, read any travel blog on Manali and you will find the Mall Road remains top recommended places to visit in Manali.
Here authentic Nepalese shops can be found selling yak wool blankets and ponchos, and fake North Face backpacks making a bid. Manali Mall Road is a tourist-shoppers paradise — just keep in mind nothing is worth the initial price. So bargain!
Manali Nature Park
Around half a kilometre from Mall Road lies an oasis of greenery & a real treat of fresh air: the nature park in Manali. If you love green spaces you are going to love the place. It is full of Deodar trees, housing some of the rare Himachal state birds too.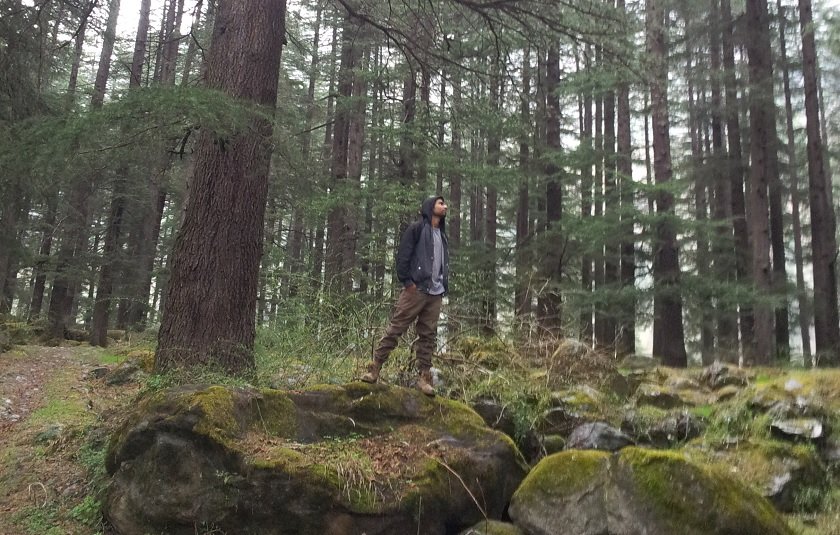 There's a small entry fee to access Manali Nature Park that you can check on the tourism website. You can also check more tourist highlights around, other than what's mentioned in this travel blog, on that website.
Nehru Kund
Named after India's first Prime Minister, Jawaharlal Nehru, this natural spring is a popular stopover for tourists. It is on the way to Solang Valley.
It is believed the water that comes from Nehru Kund has medicinal qualities. Anyone who drinks this water every day is cured of many diseases including various kinds of cancer. Well, local beliefs so no one can be sure.
Many stories also suggest that Jawaharlal Nehru once felt very ill when a local doctor suggested this water and it worked. You also find a Hanuman Temple right opposite the Nehru Kund.
Rohtang Pass
For adventure junkies, and the first-timer-mountain-visitor a Rohtang Pass should be high on the list. At nearly 4000m above sea level, and with snow on either side, a Rohtang Pass bike trip offers majestic views of the valley. Just rent a bike and do a day Rohtang Pass bike trip. You can rent a motorcycle in Manali for 800 to 2000 Rupees a day (depending upon which bike you take).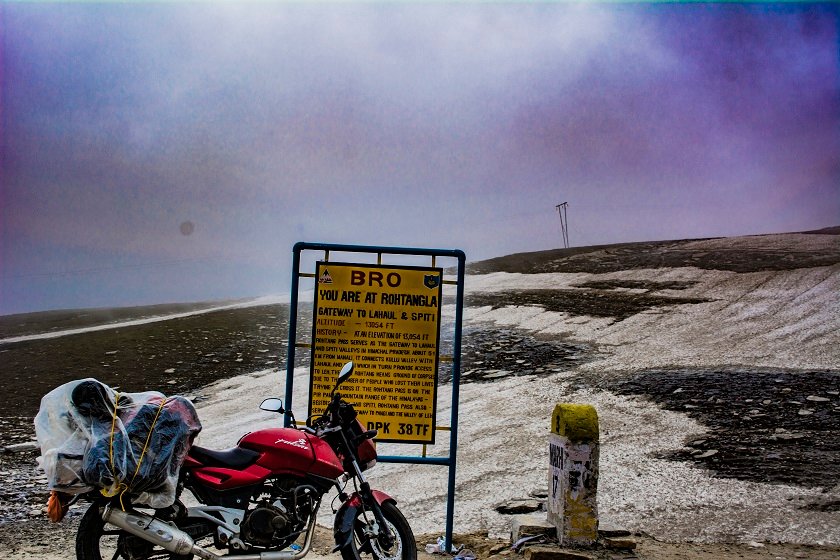 And if you have a few more days, you can even plan a Manali to Leh bike trip that will show a lot more than what a Rohtang Pass bike trip does. The first high pass on the Leh bike trip is Rohtang Pass itself.
Manu Temple
Dedicated to the sage Manu, who is believed to be the creator of the world in Hindu mythology, this temple holds historical and religious significance.
It is believed a visit to Manali is incomplete if you have not been to Manu Temple. It is located at the very end of Old Manali.
The best time to visit the Manu temple is during the Fagli celebrations.
Solang Valley
Known for its breathtaking natural beauty, Solang Valley is a great place for adventure sports like paragliding, zorbing, and skiing during the winter months. In the summer, you can enjoy beautiful views and go for short hikes.
Nearly everyone who visits Manali also plans for a trip to Solang Valley, that, in a day, can be extended all the way to Atal Tunnel and Sissu.
From Mall Road, Solang Valley can be reached in a taxi and in public buses. You can also drive to Solang Valley. It takes about half an hour to 45 minutes to reach Solang Valley. No wonder, it is one of the best places to visit when you are in Manali.
Hamta Valley
Next on our list of places to visit in Manali is the Hamta Valley which is recently getting popular for winter adventure sports and experiences like the Igloo Stay.
Located nearly 8km from Mall Road, Hamta Valley offers beautiful views of the adjoining Kullu Valley.
In winter, you can try adventure sports like skiing, snowboarding, ziplining, igloo stay, adventure 4*4 Gypsy ride and much more. The various geodesic glamping dome sites in Hamta Valley are also an experience worth trying.
It is worth seeing the view from Hamta Valley in winter.
Hadimba Temple
Located 2 km from Mall Road, this ancient temple is dedicated to Hadimba Devi, wife of the Pandava prince Bhima. The temple's unique architecture amid the deodar forest makes it a must-visit spot.
It is worth seeing the architecture of this temple.
Tourists can also enjoy Yak Riding which many locals offer here.
Vashishth Hot Spring
A small town, Vashisht is known for its natural hot water springs, which are believed to have medicinal properties. There is also an ancient temple dedicated to Sage Vashisht.
There are two separate areas for men and women to enjoy bathing in the hot spring in Vashishth.
Other than hot springs, enjoy strolling in the market and shopping for HEMP bags and fancy hippie pyjamas.
It's also possible to find accommodation in Vashishth if you are looking for something comparatively less crowded.
Jogini Waterfall
Among the most visited places in Manali, Jogini Waterfall offers a beautiful waterfall trek from the village of Vashishth. Jogini Waterfall offers a pleasant hike through the forest and rewards you with a mesmerizing view of the waterfall.
It takes about 45 minutes to get to Jogini from Vashishth. Please see the video below for a detailed idea…
Beas River
What flows through and makes the town of Manali so popular is the river Beas. Enjoy a leisurely stroll along the banks of the Beas River, while you are in Manali.
If it's the river that is making you visit Manali in the first place, stay at one of the many riverside camping sites to get the most out of it.
Naggar Castle
Though I didn't like Naggar Castle a lot (and I have explained why in this blog) it still remains one of the top suggested places to visit in Manali.
Located a short distance from Manali, in the town of Naggar, Naggar Castle was once the residence of the King of Naggar (the capital of Kullu Manali). Later, it was used by British Raj. Currently, it acts as a hotel run by Himachal Tourism.
Tibetan Monasteries
Manali has several Tibetan monasteries worth visiting, such as the Gadhan Thekchhokling Gompa and the Himalayan Nyingamapa Gompa. These monasteries showcase Tibetan art, culture, and spirituality.
If you are looking for an offbeat monastery near Manali, visit the Pangah Monastery, located on the way to Kasheri Village.
Jana Waterfall
A little off the beaten path, Jana Waterfall is a hidden gem near Manali. The trek to the waterfall takes you through picturesque apple orchards and forests.
A good 1-day itinerary from Manali makes for a trip from Manali to Naggar Castle to Jana Waterfall (check Google Maps for a better idea and directions).
---
Before we continue further, I want to announce that I run 2 properties around Manali: FootlooseCamps Hamta (setup including a traditional Himachali Mudhouse and three luxury Geodesic Domes with Jacuzzi & infinity hot pool) and FootlooseCamps 2.0 The Homestay (with three attached bathrooms for long stays). Both places are located within 8km distance from Mall Road with views like 99% of hotels fail to offer. Both hotels have also been featured in various newspapers and travel blogs. For booking, WhatsApp/Call 8800763430.
Check below, the Instagram Drone Shot for FootlooseCamps Hamta and a Youtube Video for FootlooseCamps 2.0 The Homestay…
View this post on Instagram
For booking, WhatsApp/Call 8800763430. Now, let's continue with the topic at hand…
---
Adventure Activities in Manali
From trekking and paragliding to mountain biking, jeep safaris, and rafting, there are enough adventure activities to choose from.
You can book a tour to most of the adventure activities in Manali from Mall Road, or if you have a car, it's always a better idea to reach the spot and book a tour there.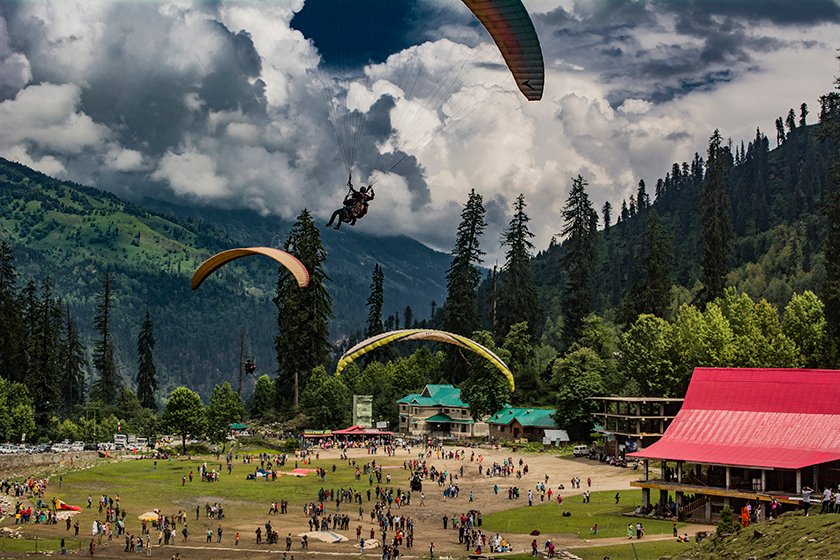 Head north, to Solang Valley for adventure activities like paragliding, zip-lining, quad-biking, and camping.
For river rafting, however, head south to the south.
For snow activities like skiing or snowboarding in India, you can visit Solang Valley or a town called Sethan. I also organise certified skiing and snowboarding lessons. For more details, connect with me on whatsapp (880076343). Please don't call right away and whatsapp only first.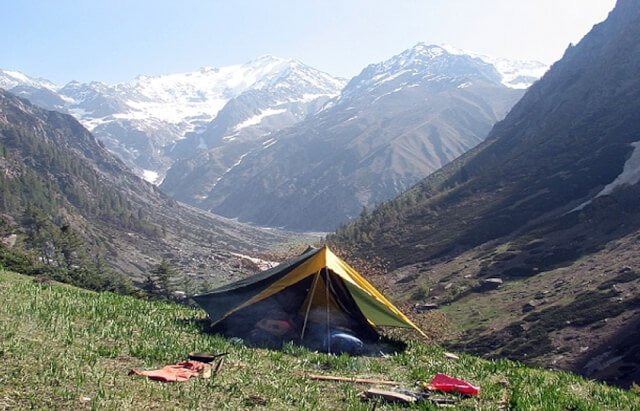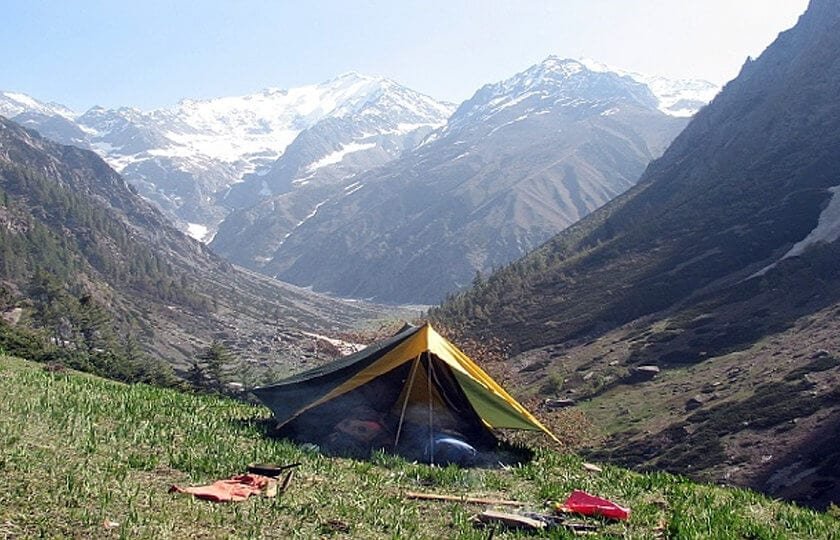 Now let's discuss adventure activities in Manali in a bit more details. Other than the popular places in Manali mentioned above, these adventure activities also remain great fun for many…
Paragliding: Though the town of Bir holds the distinction of being the best paragliding site in the entire Himachal Pradesh, Manali also has two great paragliding sites. Solang Valley and Marhi are popular spots for paragliding in Manali.
Skiing and Snowboarding: During the winter months, Manali becomes a haven for skiing and snowboarding enthusiasts. Head to Solang Valley or Hamta Valley for these thrilling snow sports.
River Rafting: Beas River has some amazing rapids for an exhilarating white-water rafting experience. Please note that the rafting experience is typically available from May to September only. If there are heavy rains, expect no rafting.
Trekking: Manali is a hub for trekking adventures. Some popular treks include the Hampta Pass Trek, Beas Kund Trek, Bhrigu Lake Trek and Lama Dugh trek.
Mountain Biking: Explore the rugged terrain and picturesque landscapes around Manali on a mountain bike. You can rent bikes locally and choose from various trails that cater to different skill levels. Many people also attempt Manali-Leh and Manali-Kaza that can take up to 10 days.
Ziplining: Experience the thrill of zipping across valleys and gorges and over the Beacs River on ziplines. There are many sites that organise Ziplining across Manali, including Hamta, Solang Valley, Marhi and more.
Camping: Set up camp amidst the stunning natural beauty of Manali's mountains. Many operators offer camping experiences with bonfires, stargazing, and outdoor activities.
Rock Climbing and Rappelling: Test your strength and agility by rock climbing on the rocky cliffs of Manali. Rappelling down waterfalls is also a popular adventure activity here.
Hot Air Ballooning: Enjoy a serene yet exhilarating ride in a hot air balloon to admire the panoramic views of Manali and its surroundings.
Yak and Horse Riding: For a more relaxed adventure, try yak or horse riding in Solang Valley or the surrounding areas.
Jeep Safaris: Explore the rugged terrain of the Himalayas on a jeep safari, taking you through remote villages and breathtaking landscapes. During winter, adventure 4×4 Jyspy rides across Hamta Valley and parts of Solang Valley are also worth trying.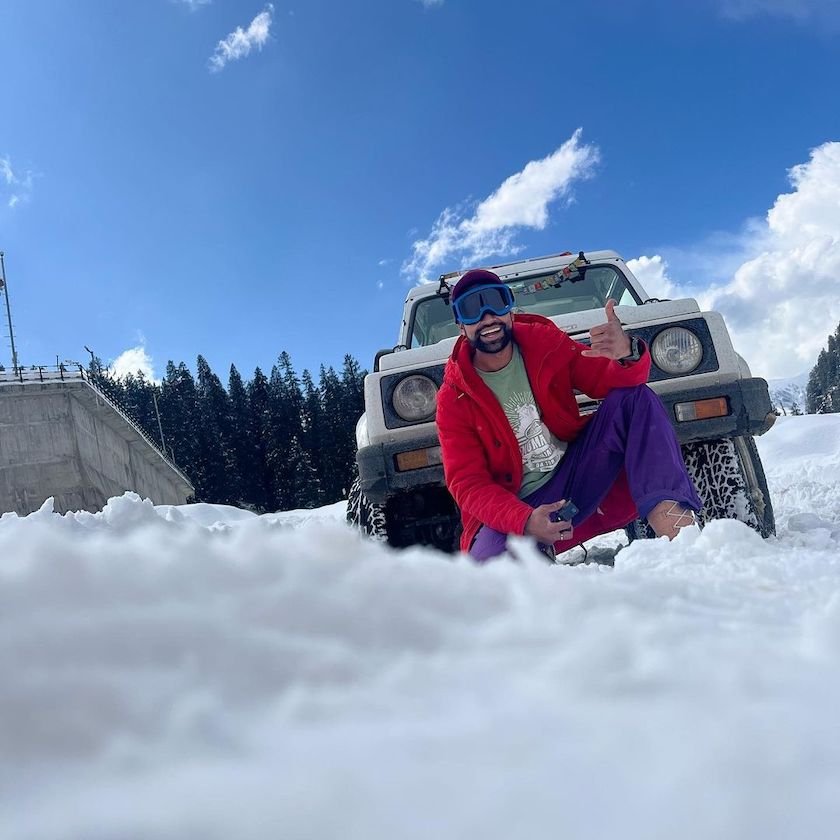 Remember to prioritize safety by choosing licensed operators for your adventure activities, wearing the appropriate gear, and adhering to guidelines provided by experts.
Always be prepared for changes in weather conditions, especially in the mountainous region of Himachal Pradesh.
Now that we have discussed the top tourist experiences and best places to visit in Manali, let's move on to discussing where to stay in Manali.
As there are many places to choose from, accommodation needs a bit of discussion, especially if you are one of those tourists who always want to find some kind of cheap accommodation in India.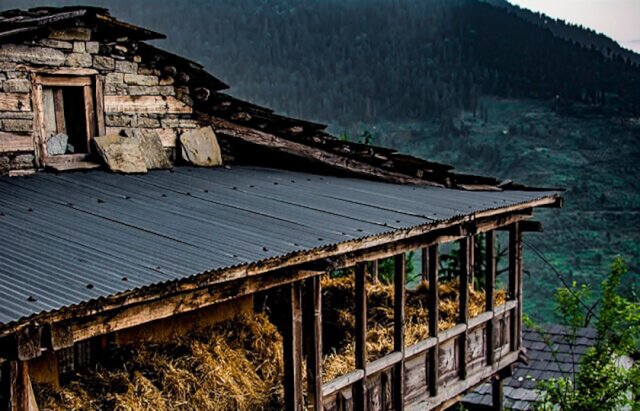 Where To Stay In Manali
From budget options to something more comfortable, there is a lot to Google when thinking of where to stay in Manali. I would recommend the old town (located 2 km from Mall Road) for its better location, cheaper prices, and peaceful experience.
Compared to the new town, the old town is a lot more offbeat, with easy availability of things — from booze to renting scooter rentals to an English Bakery, and in between, a few dozen guest houses and hotels.
You can walk the two-kilometre distance from Manali Mall road to the old town or take an auto-rickshaw for 150 Rupees.
During the off-season, a nice double-bed room can cost as low as 500 Rupees, but the prices may shoot up during summer. I've personally stayed in the old town a few times. There are a few backpacker hostels as well around. See my list of best hostels in Manali for more recommendations on where to stay.
I can also recommend Footloose Camps – a traditional Himachali house converted into a boutique stay. It is located on a hilltop from where you get to see the entire Manali and Kullu Valley down below. Check the Instagram page for more photos.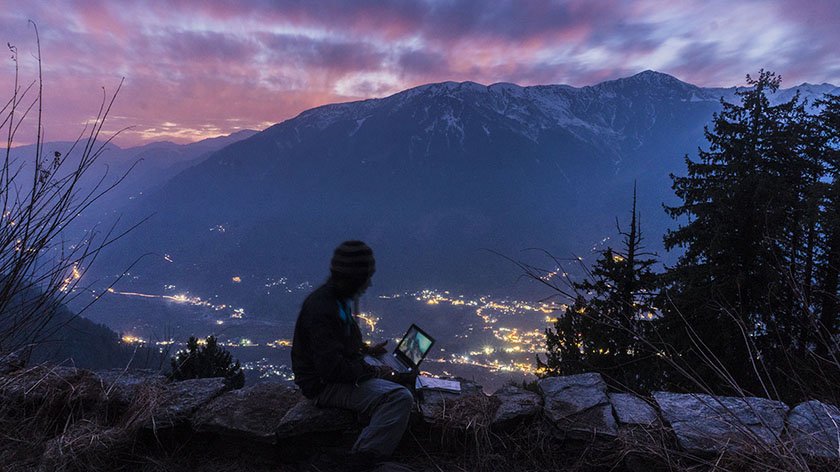 Camping Experiences In Manali
There are many offbeat places in Manali to do camping but to tell you the truth, the best places for camping are located outside of the town.
When it comes to camping, I particularly love the town of Sethan, in Hamta Valley. Hallan Valley, among other destinations, is also a very good place for camping in Manali. You can also visit Solang Valley (where I spoke about trying adventure activities above) and you will find a few campsites on the way.
However, a few recommended campsites that I've explored are located in Hallan Valley or in Sethan, located 25 and 15km respectively, from Mall Road in Manali.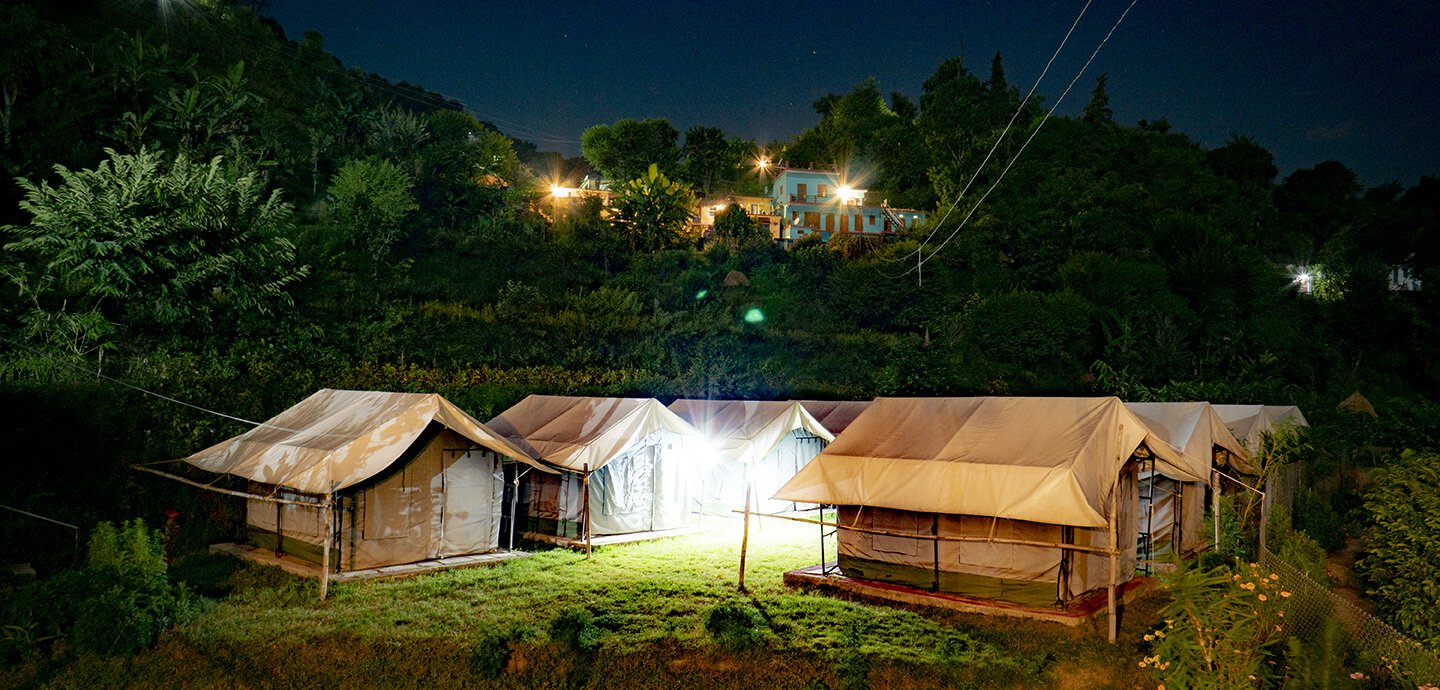 Igloo Stay In Manali
An experience of a lifetime when in Manali, visiting Sethan Village and experience staying in an Igloo. Meant for 2 people, there are about 10-15 igloos in Sethan village.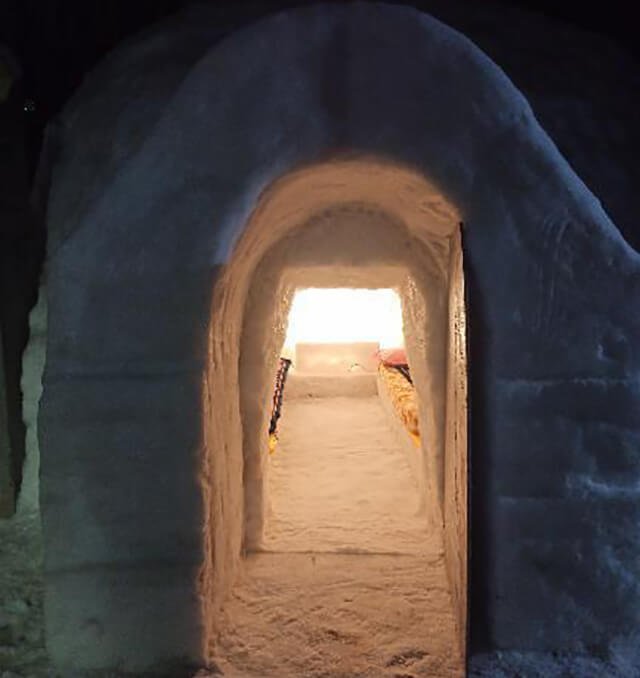 Now that we have discussed what to see in Manali and where to stay, next on the discussion list is the best places to eat in town. Since there are a lot of places to eat there, the choice of a new traveller can be tough.
Best Places To Eat In Manali
Speaking from the list of my personal favourites, here are the top best places to eat:
Babushka  – In Vashishth (2km from Manali Mall Road) lies the hippie corner called Babushka. With solo travellers from around the world, looking for friends, the kind of atmosphere the place gets is friendly. The food here is super good too.
Café 1947 – This vintage Italian café is one of the best places to eat in Manali. It is moreover the town's first music café. Relish a meal, read a book, or play your favorite tunes – Cafe 1947 promises a perfect ambience for solo travellers and big groups alike. I'd rate it as my personal favorite.
Casa Bella Vista – Popular for its Spanish and Italian cuisine, Casa Bella Vista guarantees picturesque panoramas of the surrounding mountains.
Johnson's Cafe – Located very close to the mall road, towards Old Manali, Johnson's Cafe is all about the fine dining experience. There are two Johnson's Cafe belonging to siblings where one offers Indian cuisine and the other offers continental. Around 6 pm, every day, it also organises live music.
Cafe Route 24 at Footloose Camps – Located at a picturesque location Route 24 operates with a motorbiking theme. It is a great place for those who would like to enjoy a hookah with a view.
And here ends our list of the 4 best places to eat in Manali. Next up is…
How To Reach Manali
Since there's no rail connection and flying (the nearest airport is in Kullu, 50 km away) is very expensive, the only and the best way to get there is by road.
You can self-drive in a car or take a public bus. From New Delhi, there are regular buses. Most buses leave at night and take about 12 hours (an overnight journey) between Delhi and Manali.
Manali By Bus
If you're travelling by bus you will be happy to know that there are dozens of daily buses for Manali, from Delhi as well as Chandigarh. And nearly all of them run overnight.
Since the distance is almost 10 hours from Delhi and 7 hours from Chandigarh, it makes sense you catch a bus sometime between 5 pm to 9 pm so that you each early to late morning.
It takes about 1000-2000 Rupees to travel from Delhi to Manali.
Manali By Car
Another way to travel, of course, is in a self-driven car. You can also book a taxi, like an ola-outstation if you want.
Speaking of self-drive, you can Google navigate it all the way. You will find a 4-lane highway all the way from Delhi/Chandigarh to Manali with many tunnels that will save you time and bypass your journey without taking you to the main towns.
Best Time To Visit Manali
Except for the monsoon, you can do Manali trip any time of the year. Think of what you want to travel for.
December-February: If you want to see snow, visit between December and February.
March-April & September-November: March to April and September to November makes for a good time to visit if you want to do camping. These months make for a good offbeat season too. Most people also visit this time to escape the heat in Delhi.
May-June: May and June are also good months, in terms of weather, but they are also peak-tourist months.
July-August: The monsoon months of July and August are not advised to visit any place in Himachal Pradesh, except for Spiti Valley (read Spiti Valley Itinerary here if you're interested).
Taking a night bus from Delhi is always the best option.
That's all in this travel blog on what to see and do there. If you want to read a more detailed blog, read my Manali Travel Guide. In that blog, I have discussed more tips in even greater detail.