Before I go ahead, I want to announce that I now run 2 properties around Manali: FootlooseCamps Hamta (setup including a traditional Himachali Mudhouse and three luxury Geodesic Domes with Jacuzzi & infinity hot pool) and FootlooseCamps 2.0 The Homestay (with three attached bathrooms for long stays). Both places are located within 8km distance from Mall Road with views like 99% of hotels fail to offer. For booking, WhatsApp/Call 8800763430.
Check below, the Instagram Drone Shot for FootlooseCamps Hamta and a Youtube Video for FootlooseCamps 2.0 The Homestay…
View this post on Instagram
For booking, WhatsApp/Call 8800763430. Now, let's continue with the topic at hand…
---
I consider Manali, in Himachal Pradesh, my second home — and it is not because I organise camping in Sethan and for that reason, travel from Delhi to Manali at least once every month. I have been visiting this place, almost regularly, for a long time.
And it is not just me. Manali is a popular tourist destination for everyone who lives in New Delhi.
Its close proximity to Delhi, Chandigarh and other big towns makes it a preferred weekend getaway. This particularly happens during summer, when the heat in Indian cities is unbearable and everyone fancies a quick escape. The many frequent overnight buses from Delhi moreover make it easy to get there.
But if you happen to be one of those people who is visiting this place for the first time then fret not, these things to see in the Manali blog will help you get the most out of your trip.
And before you read further, I have a confession to make. Though I have written this detailed blog on top tourist highlights in Manali, I actually do not really love this place anymore. And this is for many reasons. Two of the biggest reasons, however, why I don't recommend this place anymore is because it is crowded and there are better places nearby. I have written this detailed blog on why Delhi to Manali trip isn't worth it anymore. 
Now let's get ahead with the top tourist places in Manali…
What To See In Manali
If you are in a hurry, here's a quick list of things to see there:
Mall Road
Nature Park
Rohtang Pass
Try An Adventure Activity
Camping
Igloo Experience
Now let's discuss them in detail.
Manali Mall Road
If you have never been to this place and are wondering what to see in Manali, visit Mall Road. This place will be a good introduction to the place.
Though after a few visits Mall Road seems more like a tourist trap and less like an attraction, for those visiting this place for the first time, Manali Mall Road indeed remains a highlight.
At Mall Road, there is something for everyone — good food, bike rentals, adventure tours, local wear, Kashmiri Pashmina, Darjeeling Tea, you name it.
Here authentic Nepalese shops can be found selling yak wool blankets and ponchos, and fake North Face backpacks making a bid. Manali Mall Road is a tourist-shoppers paradise — just keep in mind nothing is worth the initial price. So bargain!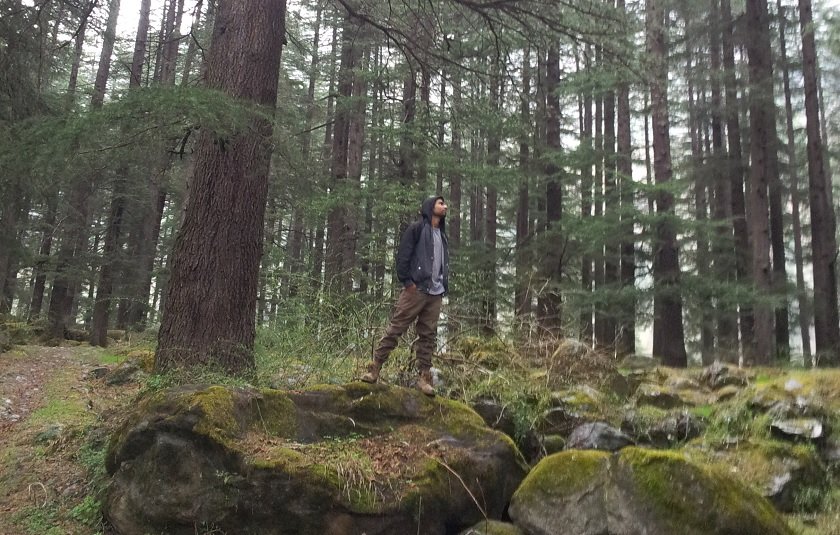 Manali Nature Park
Around half a kilometre from Mall Road lies an oasis of greenery & a real treat of fresh air: the nature park in Manali. If you love green spaces you are going to love the place. It is full of Deodar trees, housing some of the rare Himachal state birds too.
There's a small entry fee to access Manali Nature Park that you can check on the tourism website. You can also check more tourist highlights around, other than what's mentioned in this travel blog, on that website.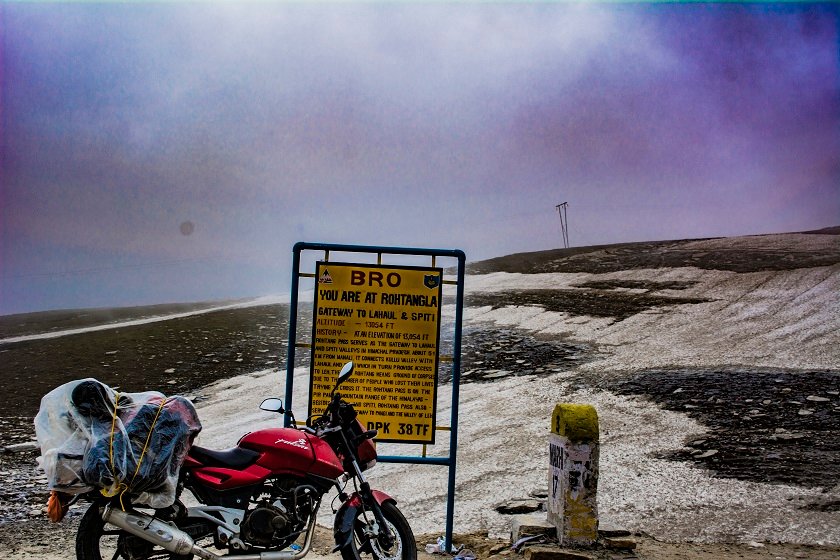 Rohtang Pass Bike Trip
For adventure junkies, and the first-timer-mountain-visitor a Rohtang Pass bike trip from Manali should be high on the list. At nearly 4000m above sea level, and with snow on either side, a Rohtang Pass bike trip offers majestic views of the valley. Just rent a bike and do a day Rohtang Pass bike trip. You can rent a motorcycle in Manali for 800 to 2000 Rupees a day (depending upon which bike you take).
And if you have a few more days, you can even plan a Manali to Leh bike trip that will show a lot more than what a Rohtang Pass bike trip does. The first high pass on the Leh bike trip is Rohtang Pass itself.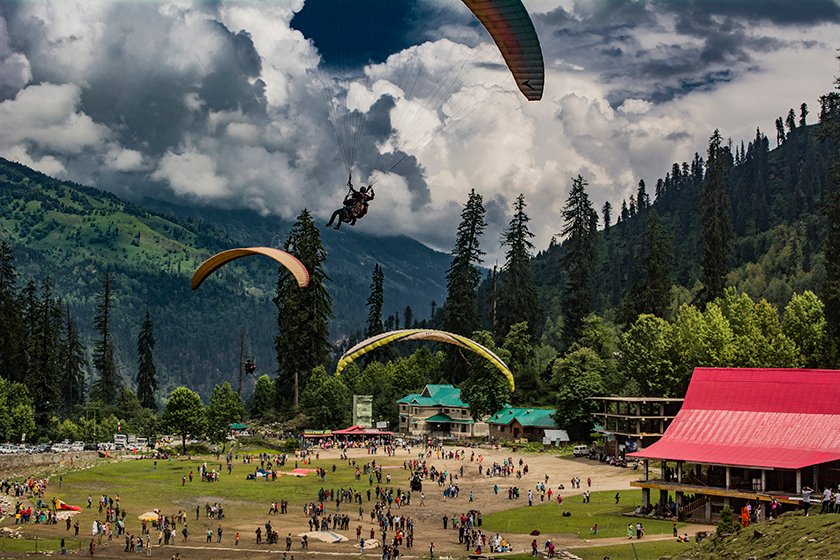 Adventure Activities In Manali
From trekking and paragliding to mountain biking, jeep safaris, and rafting, there are enough adventure activities to choose from.
You can book a tour to most of the adventure activities in Manali from Mall Road, or if you have a car, it's always a better idea to reach the spot and book a tour there.
Head north, to Solang Valley for adventure activities like paragliding, zip-lining, quad-biking, and camping.
For river rafting, however, head south to the south.
For snow activities like skiing or snowboarding in India, you can visit Rohtang Pass or a town called Sethan.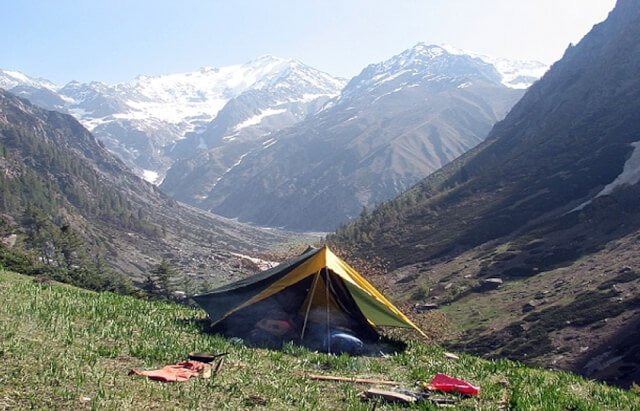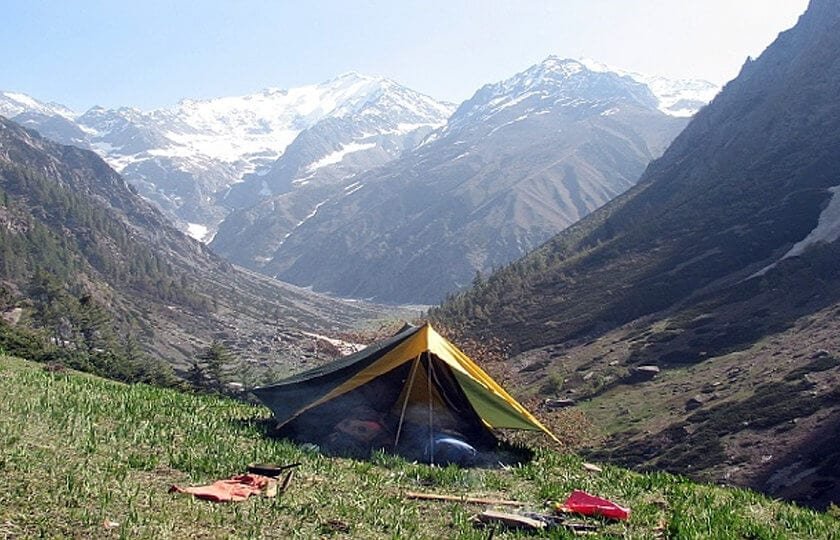 Top Places For Camping Nearby
There are many offbeat places in Manali to do camping but to tell you the truth, the best places for camping are located outside of the town.
When it comes to camping, I particularly love the town of Sethan, in Hamta Valley. Hallan Valley, among other destinations, is also a very good place for camping in Manali. You can also visit Solang Valley (where I spoke about trying adventure activities above) and you will find a few campsites on the way.
However, a few recommended campsites that I've explored are located in Hallan Valley or in Sethan, located 25 and 15km respectively, from Mall road in Manali.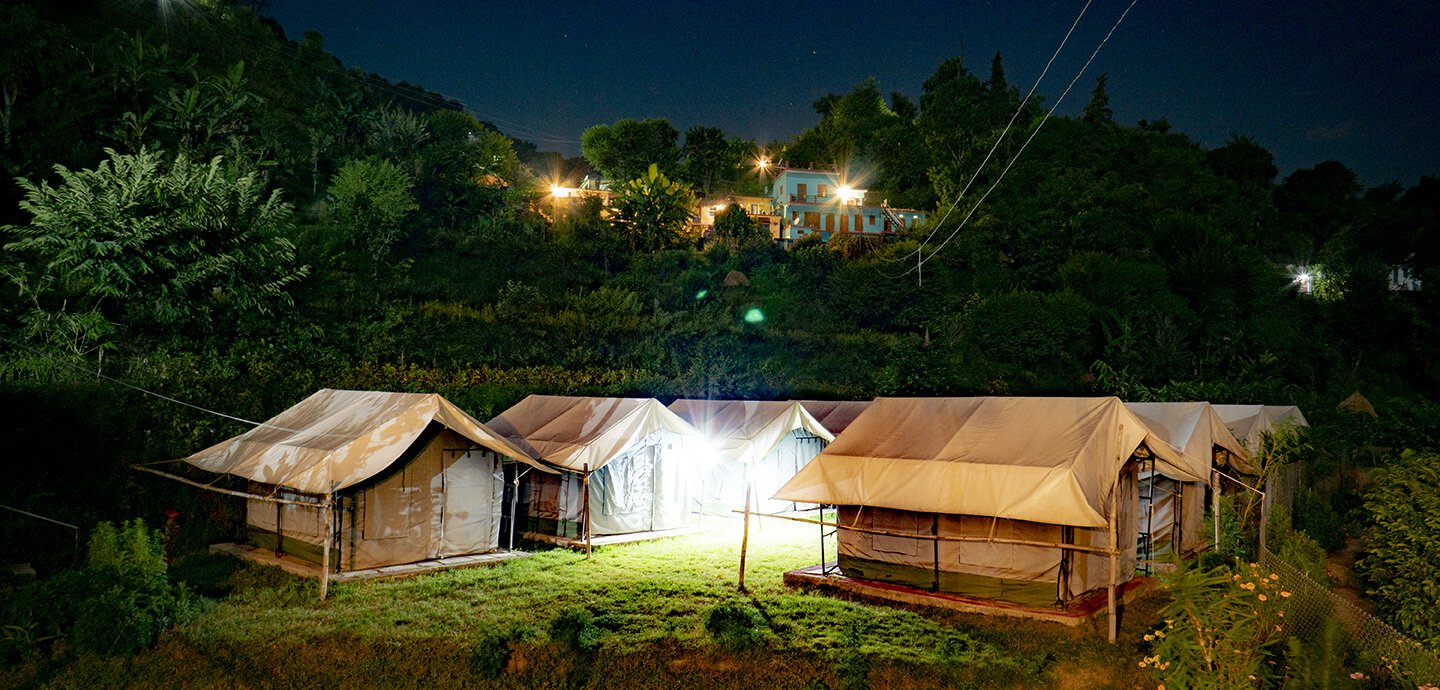 Staying In An Igloo
An experience of a lifetime when in Manali, visiting Sethan Village and experience staying in an Igloo. Meant for 2 people, there are about 10-15 igloos in Sethan village.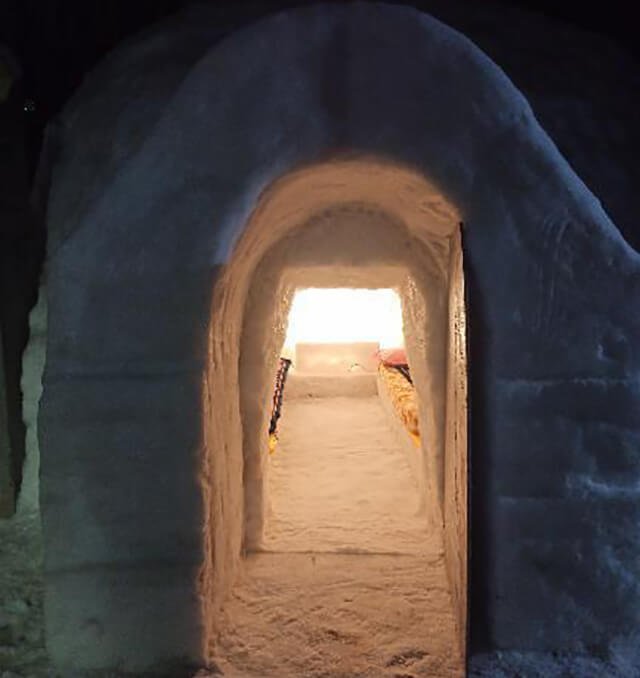 Now that we have discussed the top tourist experiences to try there, let's move on to discussing where to stay in Manali. As there are many places to choose from, accommodation needs a bit of discussion, especially if you are one of those tourists who always want to find some kind of cheap accommodation in India.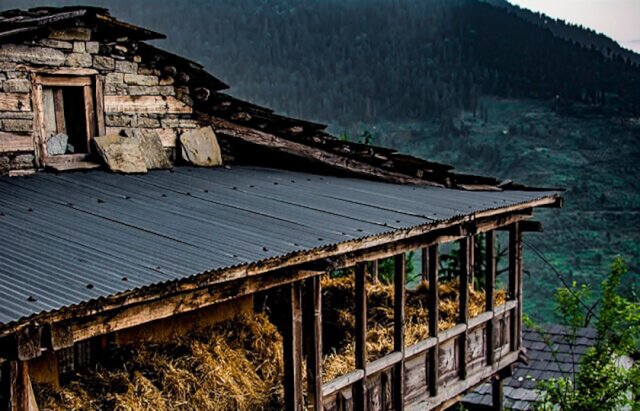 Where To Stay In Manali
From budget options to something more comfortable, there is a lot to Google when thinking of where to stay in Manali. I would recommend the old town (located 2 km from Mall Road) for its better location, cheaper prices, and peaceful experience.
Compared to the new town, the old town is a lot more offbeat, with easy availability of things — from booze to renting scooter rentals to an English Bakery, and in between, a few dozen guest houses and hotels.
You can walk the two-kilometre distance from Manali Mall road to the old town or take an auto-rickshaw for 150 Rupees.
During the off-season, a nice double-bed room can cost as low as 500 Rupees, but the prices may shoot up during summer. I've personally stayed in the old town a few times. There are a few backpacker hostels as well around. See my favourite hostels in Manali for more recommendations on where to stay.
I can also recommend Footloose Camps – a traditional Himachali house converted into a boutique stay. It is located on a hilltop from where you get to see the entire Manali and Kullu Valley down below. Check the Instagram page for more photos.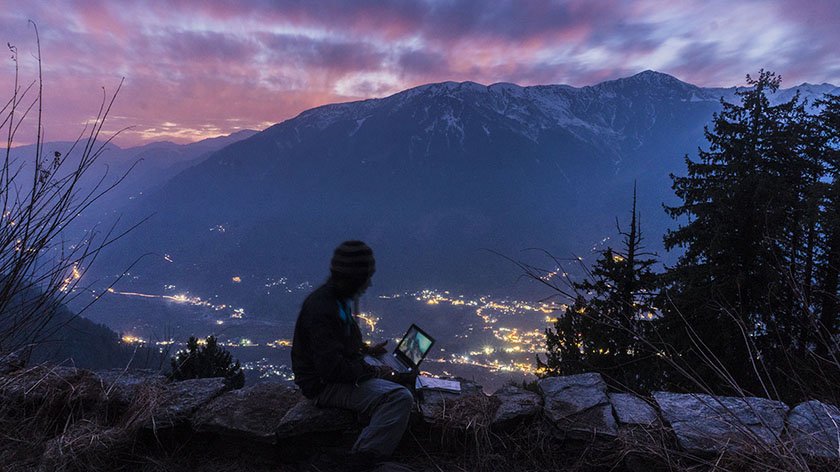 Now that we have discussed what to see in Manali and where to stay, next on the discussion list is the best places to eat in town. Since there are a lot of places to eat there, the choice of a new traveller can be tough.
Best Places To Eat In Manali
Speaking from the list of my personal favourites, here are the top best places to eat:
Babushka  – In Vashishth (2km from Manali Mall Road) lies the hippie corner called Babushka. With solo travellers from around the world, looking for friends, the kind of atmosphere the place gets is friendly. The food here is super good too.
Café 1947 – This vintage Italian café is one of the best places to eat in Manali. It is moreover the town's first music café. Relish a meal, read a book, or play your favorite tunes – Cafe 1947 promises a perfect ambience for solo travellers and big groups alike. I'd rate it as my personal favorite.
Casa Bella Vista – Popular for its Spanish and Italian cuisine, Casa Bella Vista guarantees picturesque panoramas of the surrounding mountains.
Johnson's Cafe – Located very close to the mall road, towards Old Manali, Johnson's Cafe is all about the fine dining experience. There are two Johnson's Cafe belonging to siblings where one offers Indian cuisine and the other offers continental. Around 6 pm, every day, it also organises live music.
Cafe Route 24 at Footloose Camps – Located at a picturesque location Route 24 operates with a motorbiking theme. It is a great place for those who would like to enjoy a hookah with a view.
And here ends our list of the 4 best places to eat in Manali. Next up is…
How To Travel Delhi To Manali
Since there's no rail connection and flying (the nearest airport is in Kullu, 50 km away) is very expensive, the only and the best way to get there is by road.
You can self-drive in a car or take a public bus. From New Delhi, there are regular buses. Most buses leave at night and take about 12 hours (an overnight journey) between Delhi and Manali.
Taking a night bus from Delhi is always the best option.
That's all in this travel blog on what to see and do there. If you want to read a more detailed blog, read my Manali Travel Guide. In that blog, I have discussed more tips in even greater detail.