After a few nights in Charanag, in Hallan Valley — a small town tucked away from Manali, in Himachal Pradesh — it was time to relax, and lose myself in oblivion, once again. And Sethan, in Hamta Valley, sounded like a perfect name.
Located approximately a 45-minute drive from Manali, Sethan was a place for slow travellers – particularly during winter, when snow claims its ground and any movement beyond this tiny Buddhist town, becomes impossible!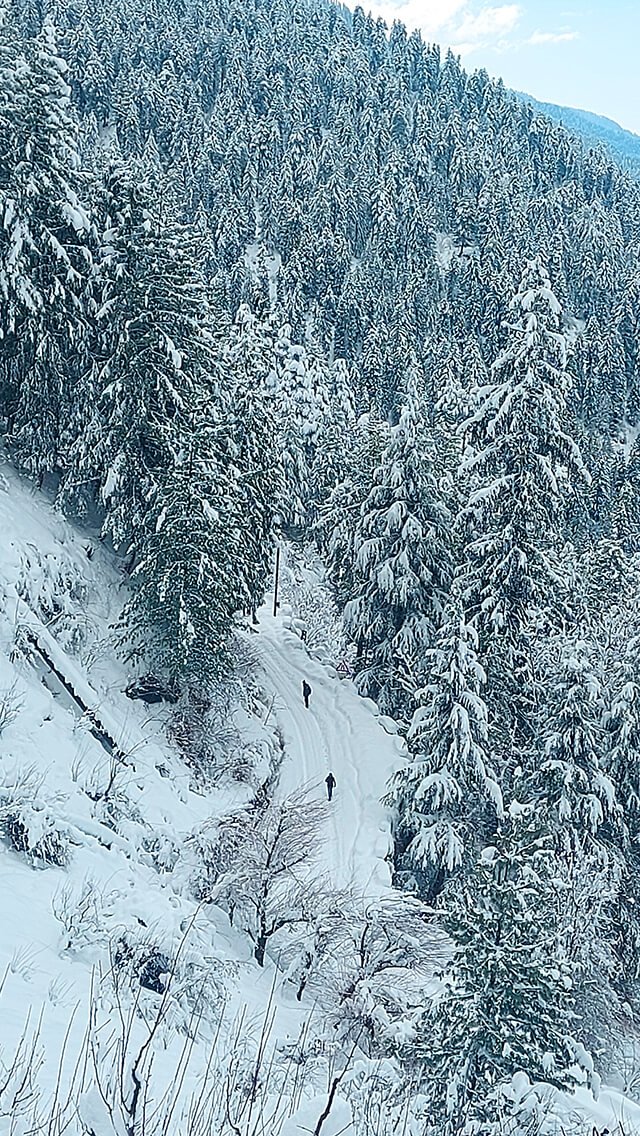 But it is not the fact that Sethan becomes inaccessible during snowfall that's the charm of visiting Sethan, it is, the view of the Kullu Valley…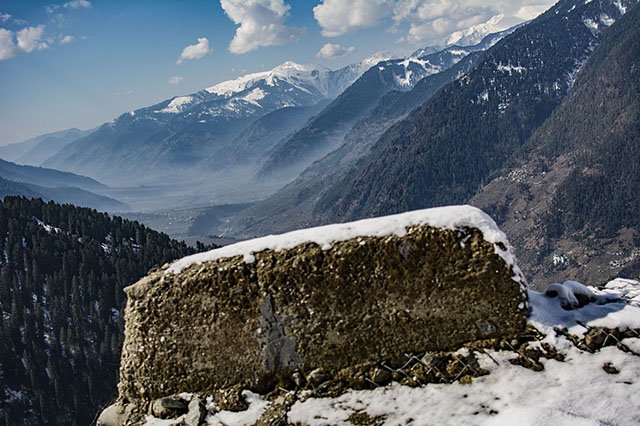 In the month of March, the valley was draped in white. The weather in Sethan was cold, with the temperature staying below zero degrees Celcius for weeks. Little flakes of happiness – the snow – had covered the entire valley with a sheet of white. And it was an experience worth a Gypsy experience.
From Sethan village, one can see the towering Dhauladhar ranges. River Beas flowing right next to it divides Dhauladhar and Pir Panjal where Hamta valley is located.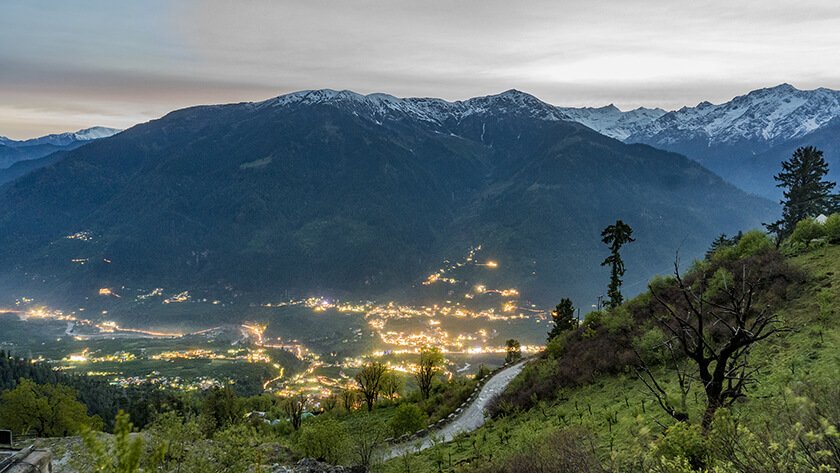 The inhabitants of Sethan are the original migrants from Tibet and Spiti Valley. They are all Buddhist people and used to come to Hamta Valley as horse herders, to do trade. They were given land in Hamta Valley by the then Government of India when Himachal Pradesh was still a part of Punjab.
During winter, most of them move to the lower altitude towns in Kullu Valley, leaving Sethan a beautifully deserted town, before moving back in summer again, and resuming their usual farming business. But with less than 20 houses it remains a beautiful offbeat place meant to relax and unwind.
What To See & Do In Sethan
The town sits at an altitude of over 2700m above sea level (almost 700m higher than Manali). It offers a combination of winter and summer adventure activities. One can compare it with the likes of Solang Valley minus the crowd.
Between December and March, Hamta Valley receives heavy snowfall making its grassy land ideal for skiing, snowboarding, and snow-hiking. And thanks to its offbeat location and no chair lift, the chances of bumping into a fellow skier are always very less. Though you may bump into a bear, if you're that unlucky, rest assured, you will enjoy the exclusivity of the place. During the summer, the place is ideal for camping and trekking.
[Also Read: My First Snowboarding Experience]
I was told that the land around Sethan is of high religious significance too.
Around 2 kilometers from the village lies Pandu Ropa – a place where Pandavas (before the time of Mahabharata) stayed and meditated. They also used a part of the land to grow crops, making it no less auspicious for the believers.
If you move further and trek towards the east, you will end up at Indrasana Peak (6200m) which is believed to be the throne of Indra (or the Rain God).
Where To Stay In Sethan
Since it is a small town housing no more than 20 properties, the accommodation is fairly limited. There are very limited hotels and camping sites. Don't look for hotels there because that will be a very Manali-like boring experience.
So speaking of where to stay, you can either choose to stay in an Igloo. An igloo experience is only available in winter. To some, Sethan is also known as Igloo village Manali.
If no Igloo, I suggest to you my mudhouse called FootlooseCamps. If you're one of those people who enjoy minimalism and raw and rustic experience, this place is for you.
It's a nearly 100-year-old mudhouse converted into a boutique stay. Located in over 300 apple-tree orchards, if there's one thing we guarantee it's a peaceful experience. The entire mountain where our mudhouse is located has no other hotels/guesthouses.
Here're a few pictures of the mudhouse and the rooms. You can also visit our Instagram page for more photos: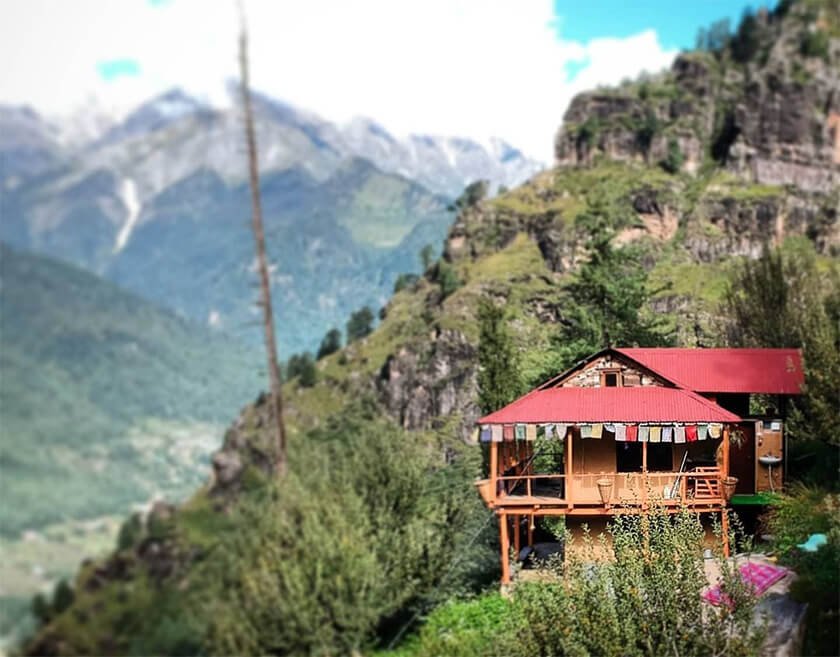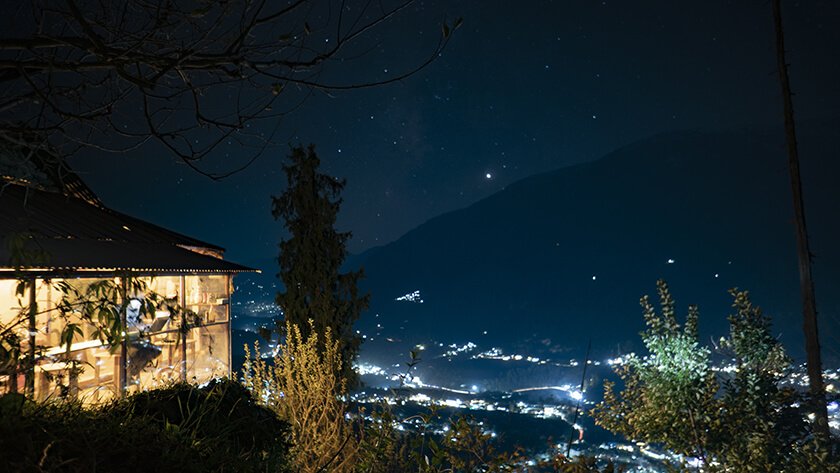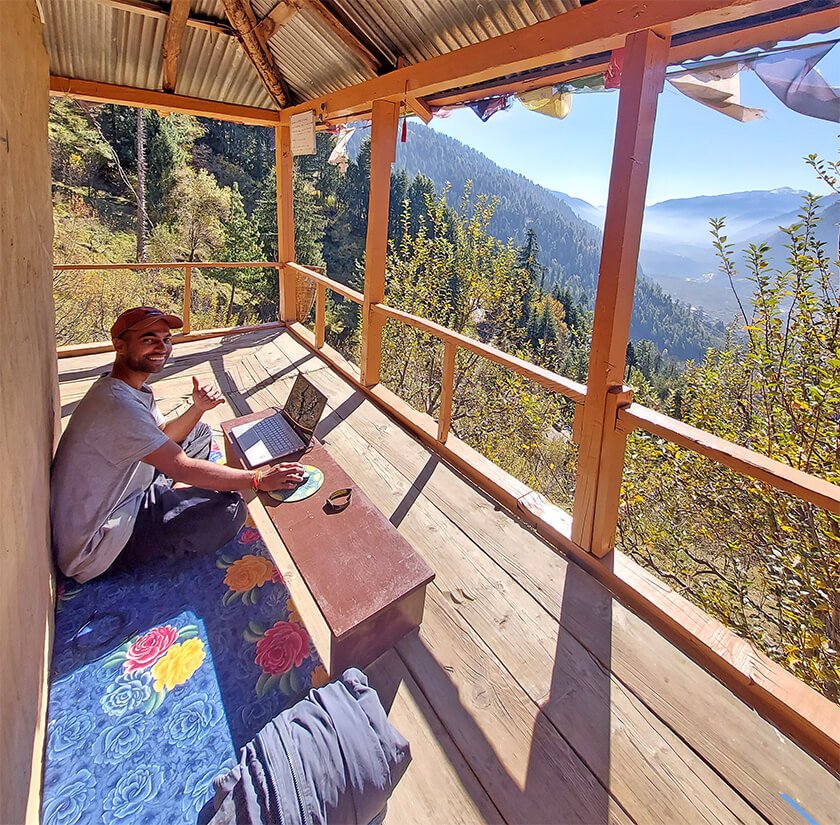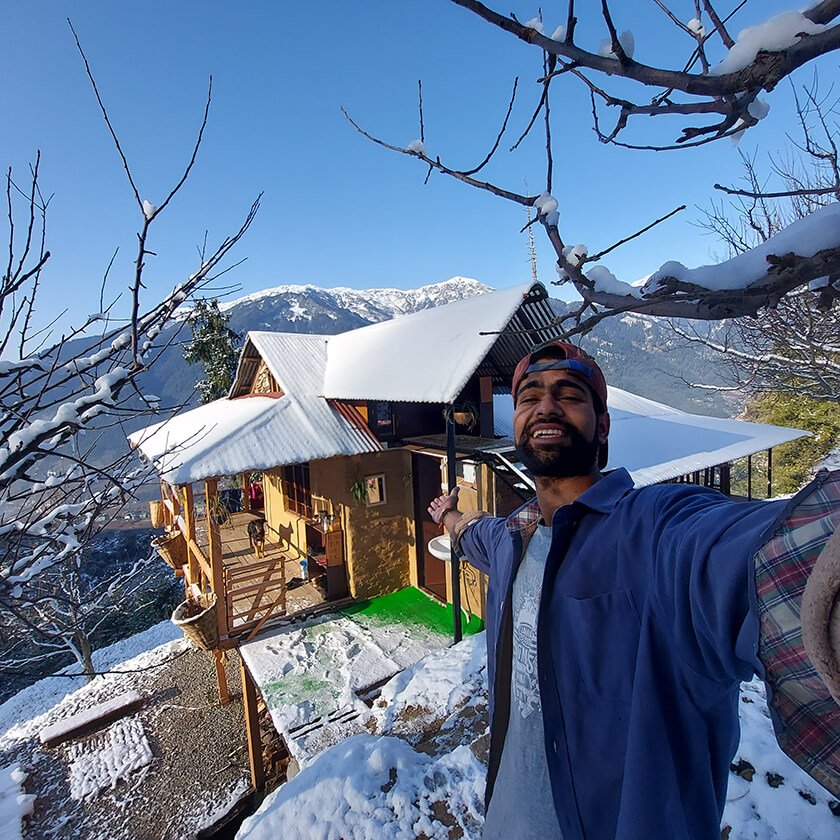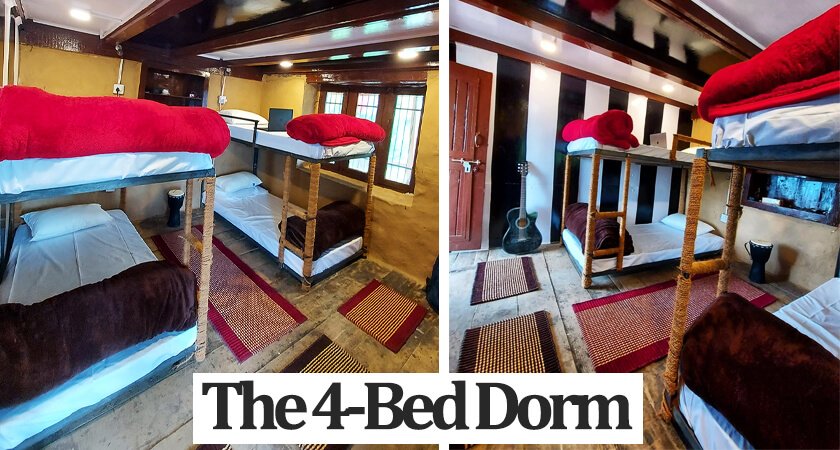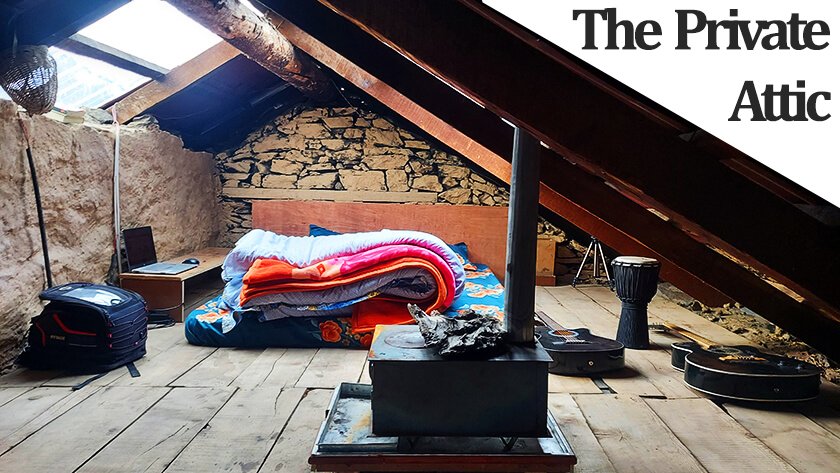 So yea, if you're wondering where to stay in Sethan, I suggest you look for something quirky and adventurous over a boring hotel or a guesthouse.
How To Reach Sethan
It is easily accessible from Manali, throughout the year. Get a night bus from Delhi to Manali, and from Manali, readily available taxis can take you from Manali to Sethan for around 1000 Rupees per trip.
Share the taxi among a few people, and it won't cost you a fortune.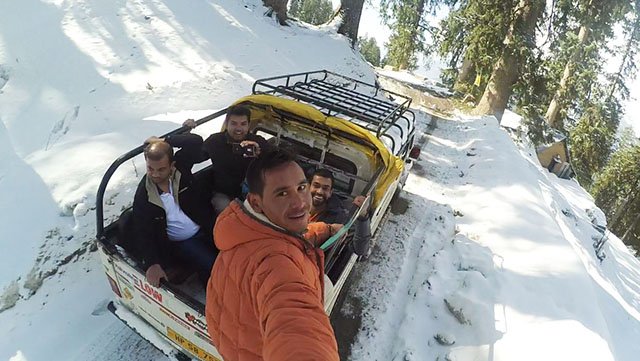 If you're driving, however, you don't even need to go to Manali. Just take the old Kullu Manali highway (from Kullu), also known as Nagar Road, and reach Prini. Prini is located 3 km before Manali and can be navigated on Google Maps. From Prini, you will find a road going uphill on your right, towards Hamta Valley. Just take that road for the next 12 km (and 35 hairpin bends) and you reach Sethan village.
For easy navigation, search for 'Footloose Camps' on Google maps. Or contact me on Instagram: instagram.com/footloosecamps, and I will be happy to help!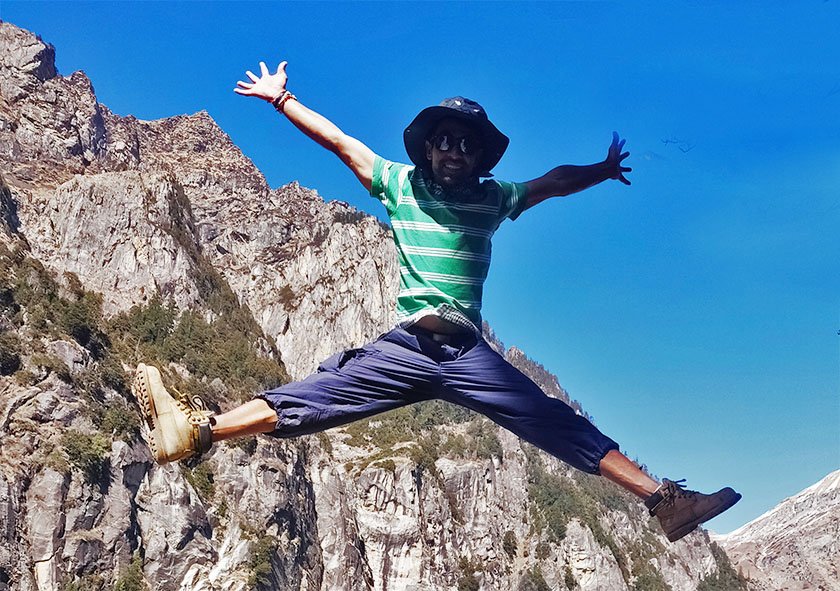 Useful Travel Tips
I have seen a lot of people searching for Sethan Valley on Google. Please note that there is no valley called Sethan Valley. The valley where it is located is called Hamta Valley.
To give you a better idea, Hamta Valley rises perpendicularly to Kullu Valley. Think of it as a high mountain pass that connects Manali in Kullu Valley to Kaza in Spiti Valley.
Unlike in Manali, here you won't find much to see and do. There are no popular temples or waterfalls. It is a small village meant for those who appreciate the idea of slow travel. If you're one of those people who visit mountains to relax and unwind, this is your kind of place. If, however, you're looking for things to see and do, you may get disappointed.
There are no cafes in the village but just a couple of dhabas where you can find things like Maggi and Parantha.
The entire ambience is very village-like — no fancy shops, no cafes, no vibrant crowd.
It is also possible to do a day trip to Hamta Valley. Just catch a taxi from Manali, spend a day lazying around, and return.
Taxis from Manali to Sethan take around 1000-2000 Rupees, depending upon the kind of taxi (Sumo or an Alto). If it's a peak season and most taxis are booked, they may charge extra.
I made this video back in 2017, during my first visit to the village and Hamta Valley. As I said above, a lot of things have changed, but you will still get a good idea of what to expect. The video includes my Manali to Sethan journey, my first snowboarding and snow-hiking experience, and more…
Also Read: Offbeat Destinations Near Manali