I often find myself surrounded by this topic: "Himachal Pradesh or Uttarakhand? Where to go for a holiday?"
Sometimes the question comes from within, while at other times, it appears as a popular search on Google, Facebook, or Quora.
One reason for this question to surface again and again is the similarities between the two states. From a tourist perspective, Himachal Pradesh and Uttarakhand have similar landscapes, matching weather, and indistinguishable feel.
To most tourists, Himachal Pradesh & Uttarkhand look similar. So what distinguishes them?
Himachal Pradesh vs. Uttarakhand
Before I attempt this deadly debate and hurt some deep-rooted sentiments, let me in my defence state that I love both states equally.
Though I was born in Himachal and run a couple of properties around Manali (check my business Instagram Page Footloose Camps), I don't sentimentally belong here.
I have been to more places in Uttarakhand than in Himachal Pradesh. My love for mountains began after my first ever solo trek from Gangotri to Gomukh.
It's also worth mentioning that I work as a travel journalist. Sharing personal opinions is my job. So let's begin debating over Uttarakhand vs. Himachal Pradesh (for a tourist), and you tell me in the comments below if you agree or disagree.
The Small Town Feel
For most people, especially those traveling slow, the idea of visiting the Himalayas is to enjoy the small-town feel.
In Uttarakhand, most tourist places have lost that feel, because most locals have migrated to metro cities. Very few locals in Uttarakhand, unless you meet a 70-year-old grandpa, have small-town stories to share.
In Himachal, on the other hand, migration has never happened. Most locals here — be it the locals of a big town like Shimla or Dharamshala, or a small town in the far-out corners of Kullu Valley — never left Himachal.
Hence, a conversation with locals in Himachal feels more native (or call it primitive) than a conversation with most locals in Uttarakhand.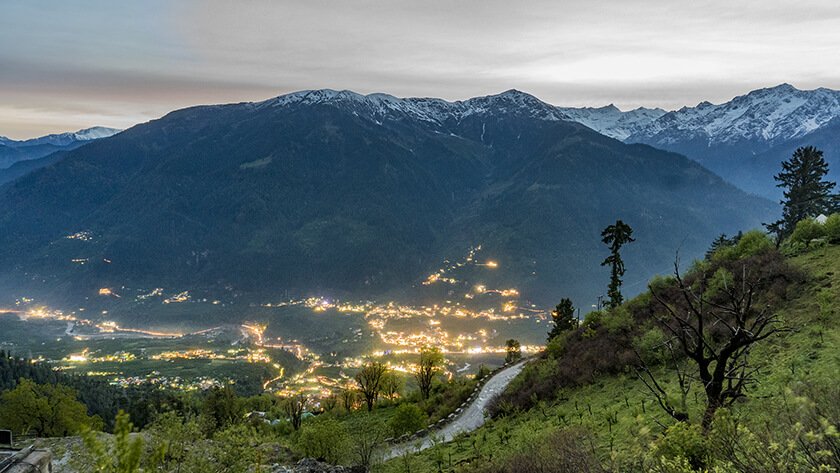 Better Infrastructure In Himachal
I have been to pretty much everywhere in Himachal Pradesh and Uttarakhand. From big towns to unheard-of valleys, popular motorcycle trails to offbeat treks. I have explored a fair share of both states.
Speaking of Uttarakhand, I have been to Yamunotri, Gangotri, Kedarnath, and Badrinath. I motorcycled from Delhi to Munsiyari,  trekked to Panchachuli, Pindari Glacier, and Valley of Flowers. I spent months living in Rishikesh, skied in Auli, and there's more on the list. Even though I might have been to fewer places in Himachal, I spent more time here than in Uttarakhand.
And during all those journeys I have learned one thing. When it comes to communication and transport, Himachal Pradesh has a better infrastructure than Uttarakhand.
Since I am a full-time travel influencer, somebody who shares at least ten stories on Instagram daily, comparing phone reception between places comes to me naturally. And I have learned, Himachal Pradesh offers much better phone reception than Uttarakhand.
Just like my earlier statement, (of locals Himachali giving a better small-town feel than locals in Uttarakhand), I have no statistics to prove how phone reception in Himachal is better than that in Uttarakhand, and I can only claim it out of my personal experience. When it comes to means of transportation I do have a few pointers to put in place.
Let's start with…
Luxury Buses (or Volvo as we call them in India) and their connectivity from Delhi. Uttarakhand has no private Volvos for any other place than Rishikesh (the almost bordering city in Uttarakhand). For Himachal, we have at least ten daily private Volvos for Manali, 4 to 5 Volvos for Dharamshala, and just as many for Shimla.
We have a dedicated online government bus booking portal for Himachal Pradesh Transport Corporation, but nothing for Uttarakhand.
We have a dedicated 4-lane highway from Delhi to Manali(nearly 500km distance). There's no such 4-lane highway (from Delhi) in Uttarakhand. For all Char Dham, the roads are still under construction.
Water supply is also a big issue in villages in Uttarakhand, but not so in Himachal Pradesh (again, saying it out of my experience. I have no stats to compare the situation!).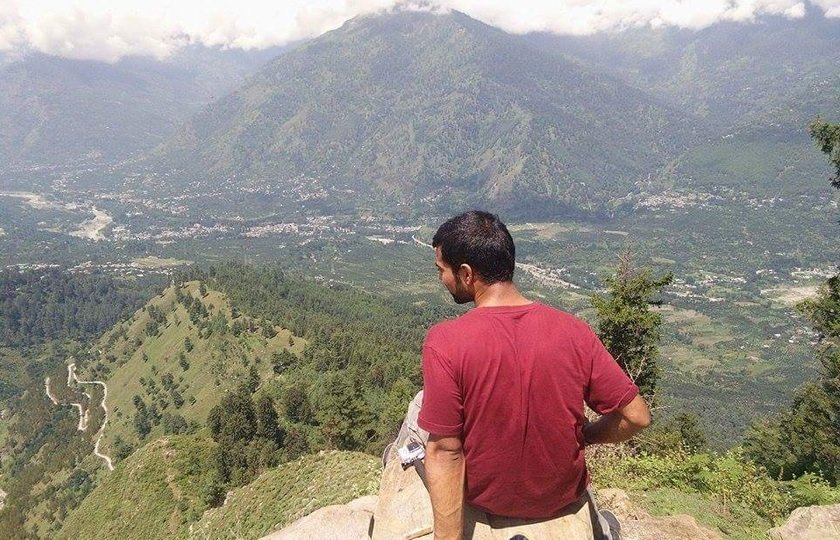 Unavailability of Hotels/Homestays In Rural Uttarakhand
Both Uttarakhand and Himachal have almost no industrial jobs. The source of income in both states is limited. People in Uttarakhand chose migration in search of employment; whereas people in Himachal stayed back and developed sources of income within the state.
Apple cultivation, for example, is a significant source of income for people in Himachal Pradesh. After Apple cultivation, tourism is the second biggest contributor to the state economy (or is it the first I am not sure!).
Even though tourism is a major sector in Uttarakhand, there's no denying that Himachal Pradesh attracts more tourists. It is possible to find a guesthouse pretty much everywhere in Himachal. Rural tourism is a big thing here compared to Uttarakhand.
The Center of Many Attractions
For anyone visiting Himachal, the prospects of visiting nearby destinations are more.
If you're in Chamba, for example, you can explore the connecting Jammu. If you're in Dharmshala, get a feel of Tibet in exile. If you're in Manali, take a few more days off and visit Ladakh or Spiti. If you're in Shimla (or further towards Kotkhai)- cross the border and visit the popular Chakrata, in Uttarakhand.
For Uttarakhand, such possibilities are limited. Uttarakhand shares one of its borders with Himachal (okay, good enough!). The other two sides of the border are China and Nepal.
When the Indo-Nepal border was still a blessing, since 2020 geopolitical mishaps, the Indo-Nepal borderline has become a curse for tourism in Uttarakhand.
Nearly 50 percent of the Uttarakhand border is not only impassable for tourists, but the rising border tensions there also curb any tourist activity near border areas.
So yeah, unlike Himachal, Uttarakhand is not the centre of many attractions.
Tourism In Uttarakhand Is More Wildlife & Religious Driven
Where tourism in Himachal Pradesh focuses more on recreation, tourism in Uttarakhand is more religious-driven. There are nearly a hundred pilgrimage sites in Uttarakhand: Hemkunt Sahib, Tungnath, Nandadevi, Dharidevi, Gangotri, Yamunotri, Kedarnath, Haridwar, and Rishikesh.  Almost double than those of Himachal Pradesh.
Other than religious tourism, wildlife is the second biggest driving factor for tourism in Uttarakhand.
Tourism in Himachal, on the other hand, is more experience-driven. Himachal Pradesh has a variety of adventure activities (but Uttarakhand too is developing).
Adventure activities, such as river rafting, bungee jumping, paragliding, or skiing are more popular in Himachal than in Uttarakhand. Speaking of Skiing/snowboarding, for example, there are over ten sites in Himachal. In Uttarakhand, only Auli has it.
Himachal is also known for its handloom and handicrafts. Uttarkhand, on the other hand, has almost no presence in this field.
Travel Himachal or Uttarakhand? The Conclusion…
In conclusion, there is no denying that tourism in Himachal is thoroughly developed, but for Uttarakhand, it is still at a very nascent stage.
That's all in this blog. If you have anything to add to the article, please leave a comment below. To connect with me, please leave a message on Instagram.