India is a large country with around 7,000 kilometres of coastline (with the states sharing nearly 5,500 km of mainland coastline & Lakshadweep and Andaman & Nicobar having the rest of it). And on that vast coastline, lies not just some of the best beaches of India but of the entire world.
Most of these popular Indian beaches are located on the west coast.
Each of India's beaches has something unique to offer. There is plenty in store for all types of tourists, from exciting gatherings to water sports, relaxation time to secluded coves.
The next step is to find an airline that will cover all beaches of India.
Although there are currently 39 airlines operating in India, Air India is the most preferred airline (at least for me!).
Also read: How To Find A Cheap Flight Ticket
Best Beaches To Visit In India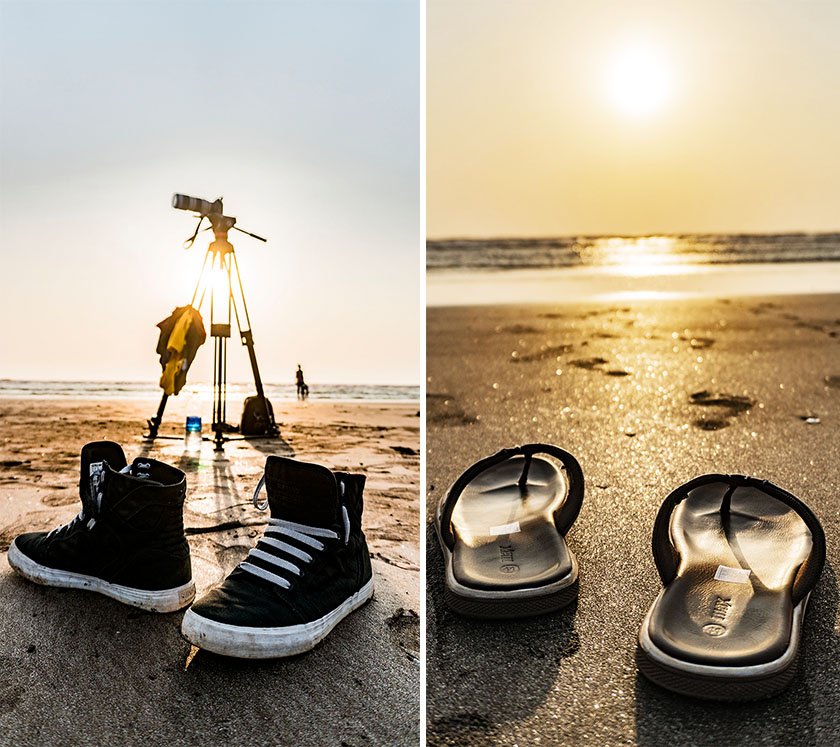 Candolim Beach – North Goa
If you want to get away from the crowds, go to Candolim Beach, one of India's most famous beaches.
It is considered one of the greatest beach vacation spots in India for honeymooners.
It has it all, from water sports to fishing to yoga and meditation to massages, colorful bazaars to delectable seafood, and, of course, the famed beach parties.
Candolim Beach is also known for the existence of Aguada Fort, which was constructed by the Portuguese in 1912 to defend against the Dutch and Maratha invasions. It features a variety of hotels, seaside resorts, and relaxing spas and massage parlours.
Best time to visit: November – March
Butterfly Beach – South Goa
Butterfly Beach is a popular honeymoon destination in India because of its seclusion and natural beauty.
Butterfly Beach is one of Goa's most isolated and lesser-known beaches, and it is mainly accessible via boat (ferry) trip from neighbouring beaches, which adds to its allure.
Vehicles do not go straight to Butterfly Beach, and getting there on foot requires a strenuous jungle walk. This, however, provides an excellent chance to go jungle hiking!
UPDATE June 2023: I don't recommend Butterfly beach anymore. Why? Watch below…
Best time to visit: November – March
Also Read: Best Beaches In Goa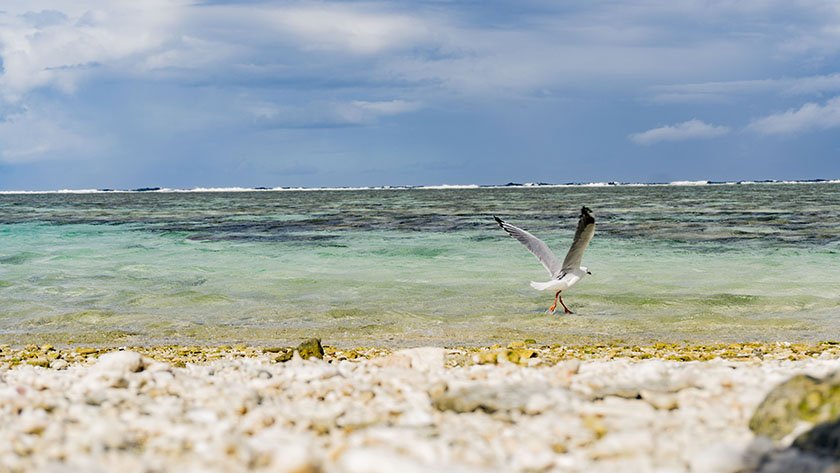 Kovalam Beach in Trivandrum – Kerala
Most people seem to know about Kovalam, one of the state's most popular beaches in the southwest.
Kovalam Beach is beautiful, with black sand and towering lighthouses providing a tranquil environment.
It is ideal for photography as well as long, relaxing hikes. It enjoys nice weather and is hardly overcrowded. Long walks along the length may be enjoyed while watching the sound waves crash against the rocks. It is bordered by coconut palms and would be ideal for a romantic getaway with your significant other.
Best time to visit: November – February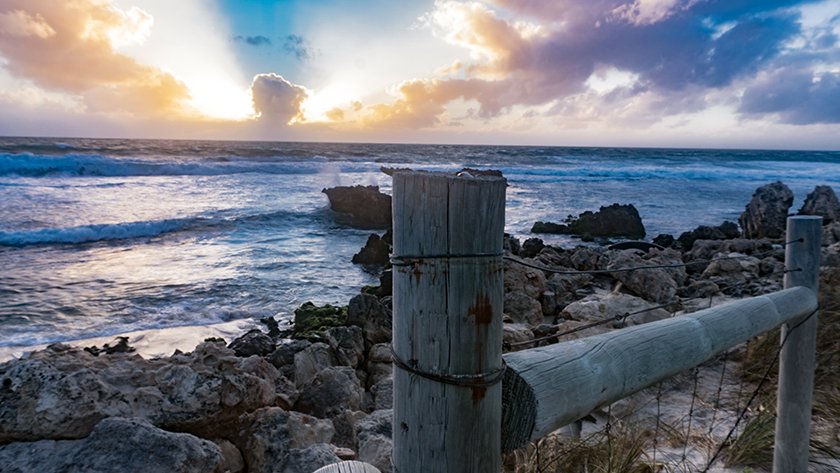 Varkala Beach in Trivandrum – Kerala
Only Varkala in southern Kerala has cliffs that extend beside the shore.
A lot of people say that the most amazing sunset they've ever seen is here at this beach. While it's not immediately on the beach, travellers will have to trek down the cliffside to reach the beach.
Even so, there are many excellent local eateries located close by. Varkala Beach is also known as Papanasam Beach, which means washing away your sins. This secluded and clear lake is very popular with visitors who like solitude and water of the clear blue color.
Best time to visit: Throughout the year!
Read More: Varkala Travel Blog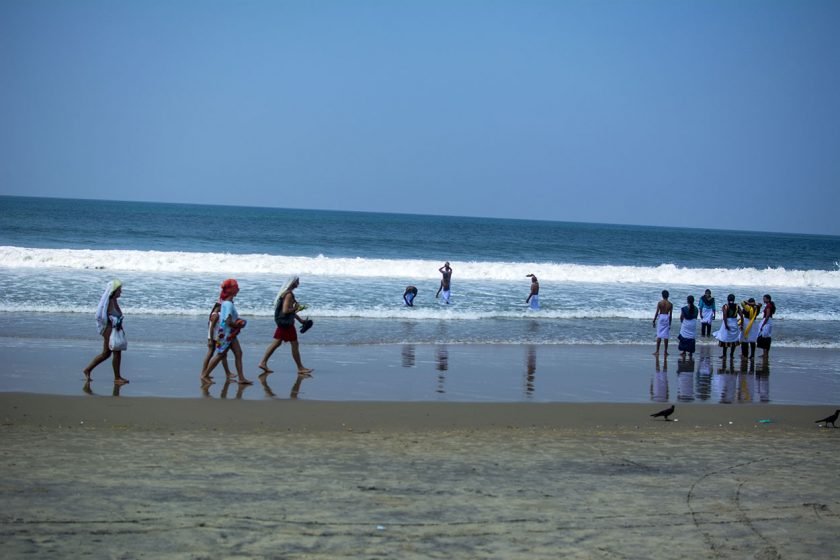 Paradise Beach – Pondicherry
A secluded beach located near Pondicherry is what Paradise Beach, in Pondicherry is. It is also known as Plage Paradiso and is located close to the town.
This little stretch of sand and surf is a peaceful oasis in the middle of a bustling metropolis.
You will have to go by ferry through the backwaters for about 20-30 minutes to get here.
A wonderful place to go early in the morning and get a clear view of the dawn is Paradise Beach. Water sports are also provided here. Anyone who wants to attempt fishing may hire a fishing rod and net.
Best time to visit: November – March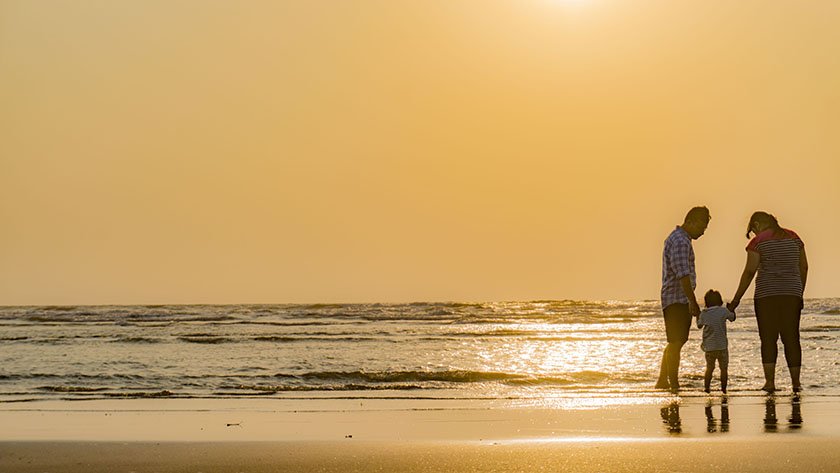 Tarkarli Beach – Maharashtra
The sole snorkeling and scuba diving training facility in Maharashtra is Tarkarli Beach.
It is a beautiful beach, but most of the visitors are attracted to it for its many water-based activities. Tarkarli Beach is surrounded by lush green Shuru trees that provide a picturesque backdrop to the villages surrounding it.
If you return home indulging in Malvan's delectable treats, it would be like having a delicious cherry on top of your dinner.
The natural beauty of Tarkarli Beach is one of the most appealing aspects of it. It is one of the rare sections of the beach where you can see straight through the clear water.
Best time to visit: October – March
Read More: Coastal Maharashtra Mumbai to Goa Circuit, Via Tarkarli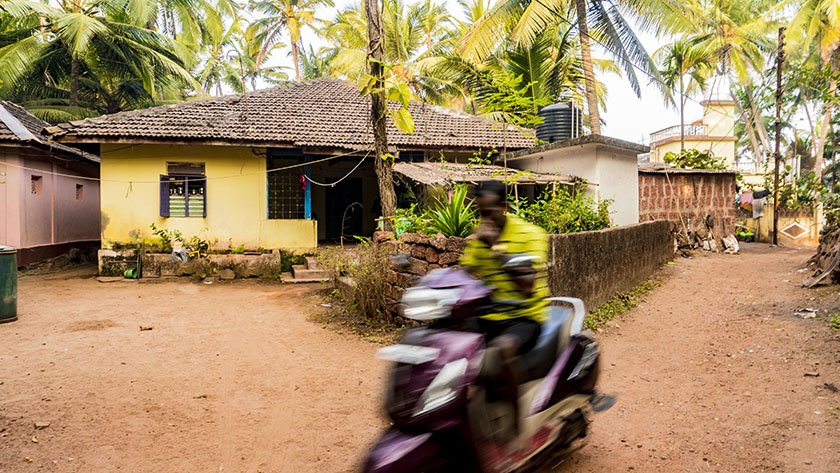 Elephant Beach in Andaman and Nicobar Islands
Back in time, when boats were not in use, elephants were brought to Havelock Island and used to bring visitors to this beach. That is the origin of its name.
Currently, the white beach, clear blue seas, boat excursions, and water sports make it a beautiful location to visit.
Beautiful crystal blue seas, rich vegetation around it, and dazzling white sand are some of the reasons why it is considered one of the best beaches in India.
The beach is a favorite destination for adventure trekkers as well as for couples.
Best time to visit: November – March
Juhu Beach – Mumbai
Juhu Beach, located in Mumbai, is one of the most well-known beaches in India. It is also one of the busiest beaches across the world, giving visitors everything from viewing movie shoots to horse rides.
The beach's main attraction is that many renowned Bollywood superstars reside nearby.
If you want to spend your time relaxing, munching on street food, or having fun with family and friends, go to Juhu Beach.
It is Mumbai's longest beach and overlooks the Arabian Sea. The area is well-known for its street cuisine. For a charge, horse carriages provide enjoyable trips down the beach, while dancing monkeys, merchants, and beach cricket capture your interest.
Best time to visit: October – February
If you're a real beach lover, these are the best beaches in India to visit and enjoy your trip. So have it on hand and plan your next beach trip ahead of time!
Also Read: Top Holiday Destinations In India