Before I go ahead, I want to announce that I now run 2 properties around Manali: FootlooseCamps Hamta (setup including a traditional Himachali Mudhouse and three luxury Geodesic Domes with Jacuzzi & infinity hot pool) and FootlooseCamps 2.0 The Homestay in Chichoga (with three attached bathrooms for long stays). Both places are located within 8km distance from Mall Road with views that 99% of hotels fail to offer. For booking, WhatsApp/Call 8800763430.
Check below, the Instagram Drone Shot for FootlooseCamps Hamta and a Youtube Video for FootlooseCamps 2.0 The Homestay…
View this post on Instagram
For booking, WhatsApp/Call 8800763430. Now, let's continue with the topic at hand…
---
Looking for offbeat travel destinations in Manali? In this blog, I will share my top favorite places under 20km from Manali's main town. So, let's get started…
The town of Manali, in Himachal Pradesh, is one of the top tourist destinations in the Indian Himalayas. Its close proximity to New Delhi and Chandigarh is continuously making it easier for the crowds to break away from the usual city madness and experience the peaceful Himalayas.
And with the upcoming 6-lane highway, all the way from Delhi to Manali, it is going to be easier than ever for people to reach Manali — meaning, Manali is going to get more crowded, smokey and bustling with life in the coming years. So, what are the options for those people who are looking for some offbeat travel destinations in the Manali area?
Recently while travelling to Manali I realised that Manali isn't a place I would want to travel to anymore. And it also isn't a place I would write a Travel Guide on (though I still wrote one — Things To See And Do In Manali).
The idea of having a tranquil holiday experience is less like a reality in Manali, and more like a dream. To ward off instead, head to these 5 peaceful towns under 25 km from Manali. These towns act as perfect offbeat travel places in the Manali area.
This is my list of offbeat destinations near Manali, that guarantees a peaceful holiday.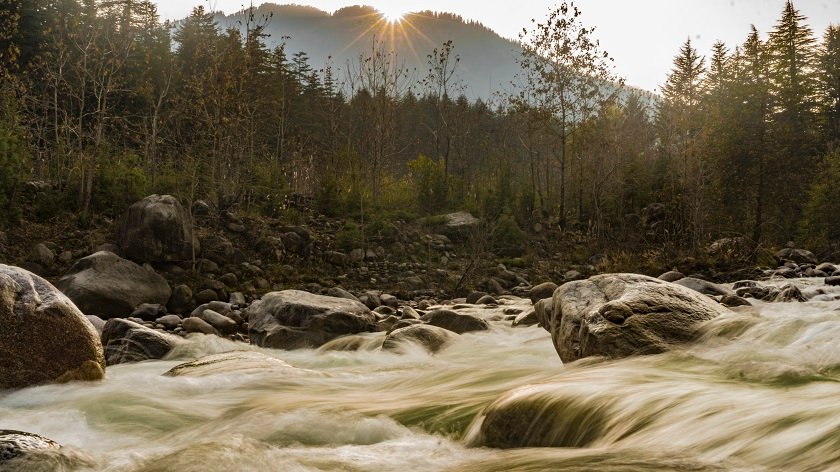 Offbeat Tourist Places And Destinations Near Manali
Here are my recommendations:
Old Manali
Hamta Valley
Kharma Valley
Village Soyal
Chichoga
Hallan Valley
Solang Valley
Fojal Valley
Kasheri Village
Now, let's discuss these offbeat places near Manali one by one, and start with…
Old Manali: Though not very offbeat, I would still like to include Old Manali in the list for those who don't want to go too far from the main town of Manali.
The old town is a hippie oasis located 2 kilometres from the Mall road. Old Manali offers a peaceful and relaxing experience while offering something for everyone — from booze to yoga centres to a relaxing cafe experience.
It is moreover cheaper to stay in Old Manali than in the main town — by at least half the price of what you pay for in Manali — making Old Manali an even better alternative if the idea is to stay very close to Manali. So yea, if you're looking for an offbeat place in the Manali area, the closest option you have is the old town.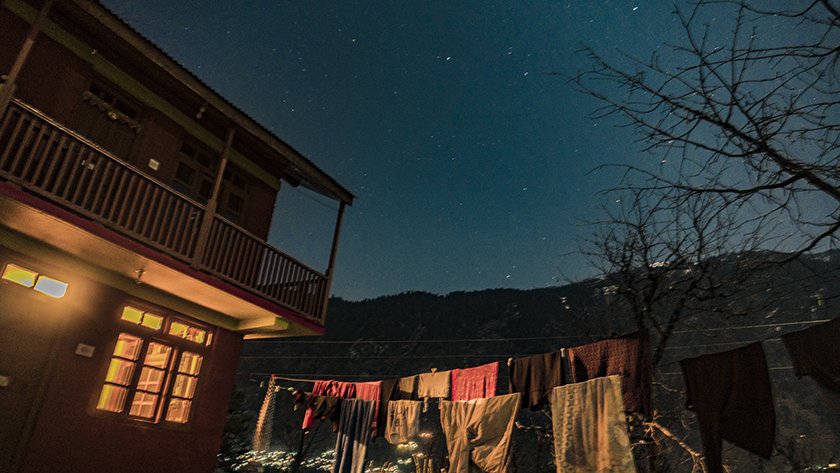 To get to Old Manali just take an auto-rickshaw for 50 Rupees (from either side of the Mall Road) or take a 20-minute uphill walk.
Hamta Valley: A popular ski destination in winter and a campsite in summer, Hamta Valley is, without any second thought, my personal favourite offbeat destination near Manali — particularly if the idea is of relaxing for a few days.
Surrounded by mountains higher than 4,000 metres, Hamta remains an untouched destination with a quaint Buddhist town called Sethan (also known as the Igloo Village of Manali).
Hamta is ideal for snow activities like Skiing and Snowboarding.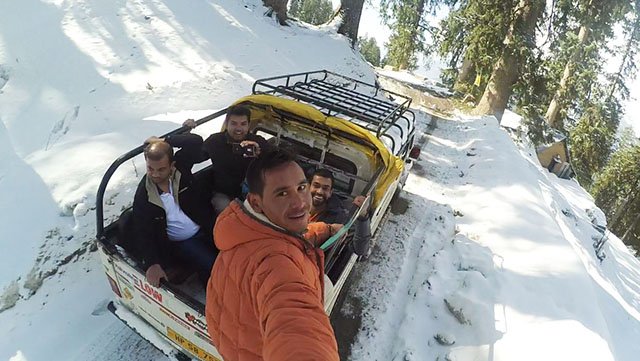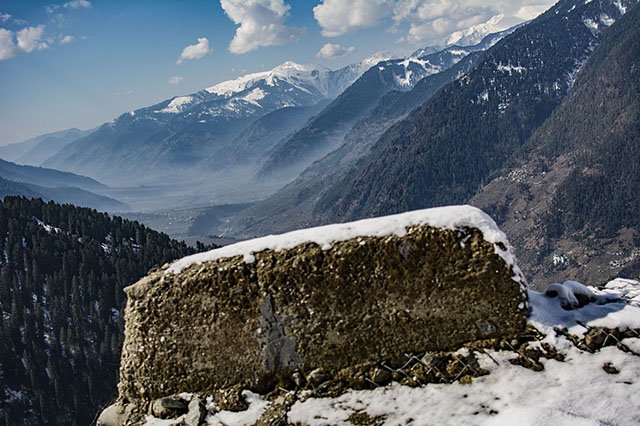 To get to Hamta, you will require to have your own vehicle and drive nearly 10 km southeast of Manali. Or you can take the bus from Manali (towards Kullu) and get off at the next town, called Prini. From Prini, your stay plus transportation can be organised.
The best way to enjoy the beauty of Hamta is by staying there for at least a night. Read this article if you enjoy camping. After travelling around the world and much of India, I've started my first hospitality network here in Hamta, a camping site with the name 'FootlooseCamps'. Check the pictures: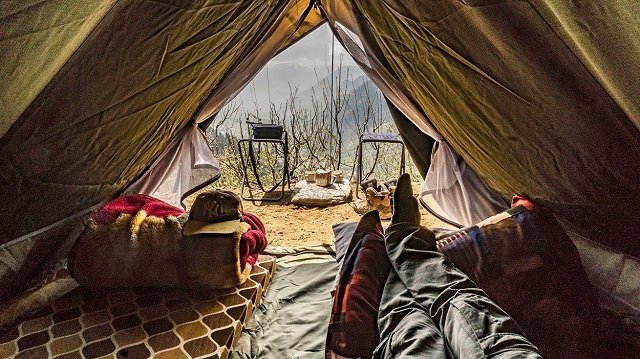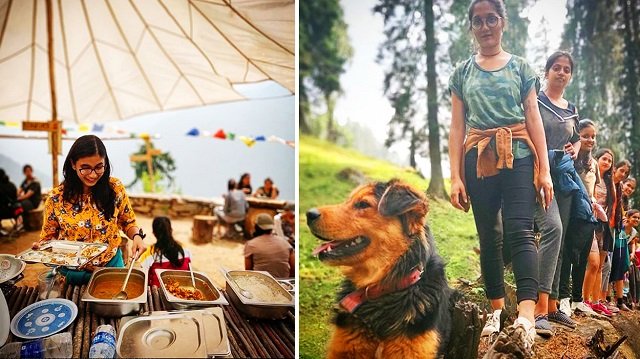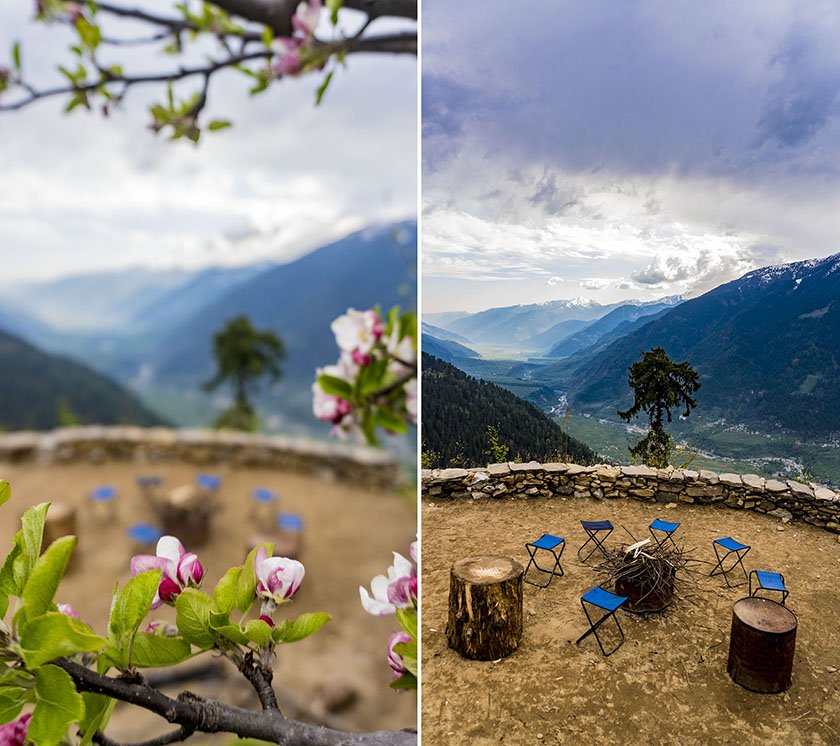 Other than camping, we also have a 100-year-old mudhouse in Hamta Valley with dorm beds and privates
Located only 7km from the Mall road, in the middle of nowhere, the Footloose Camps mudhouse is a (nearly) 100-year-old mudhouse turned into a backpacker hostel.
The entire premise includes 200+ apple trees and in between the tiny mudhouse. The kind of accommodation includes 2 dorm rooms (one is a 2-bed dorm and the other one is a 4-bed dorm) and a private room.
Rest, the pictures will tell…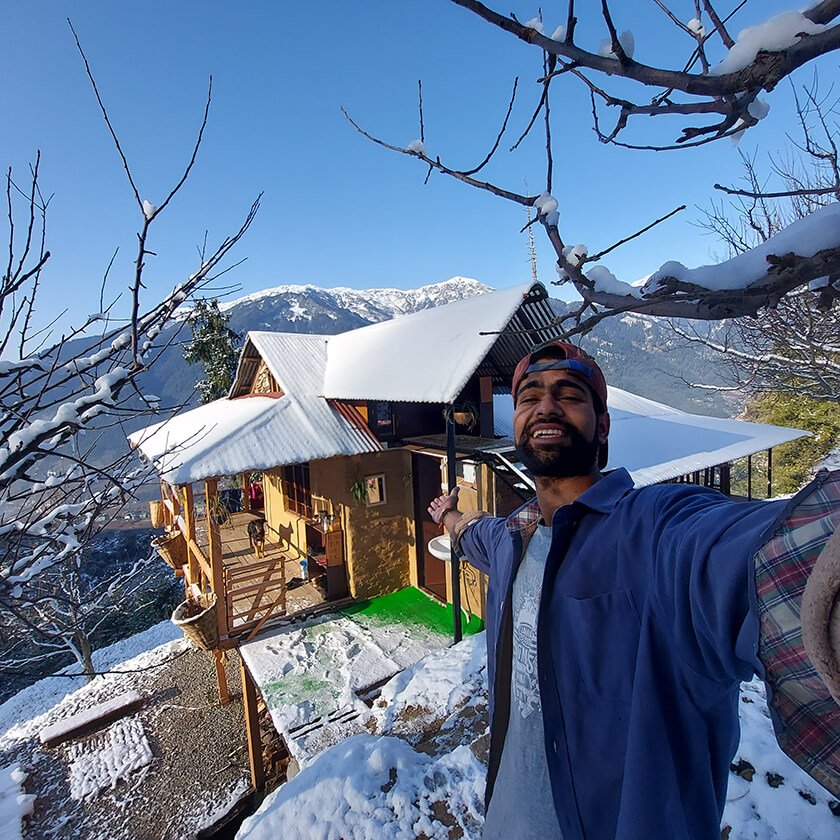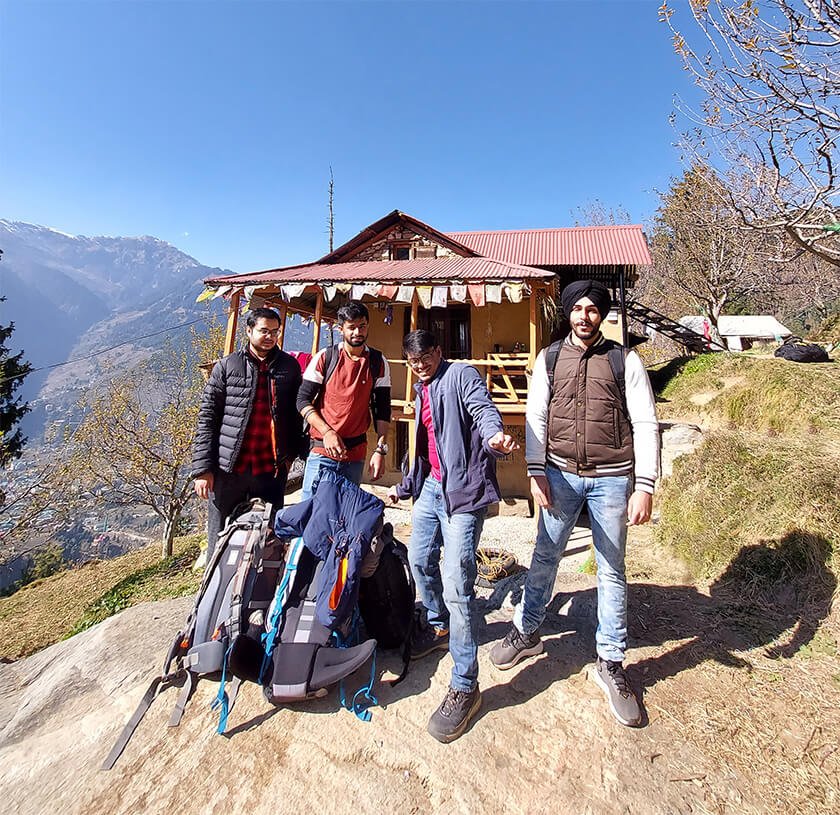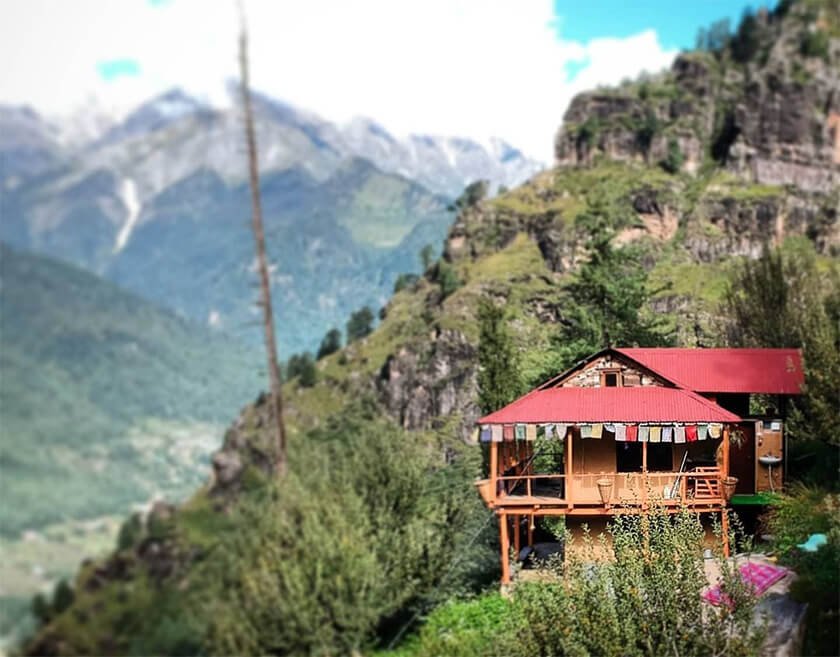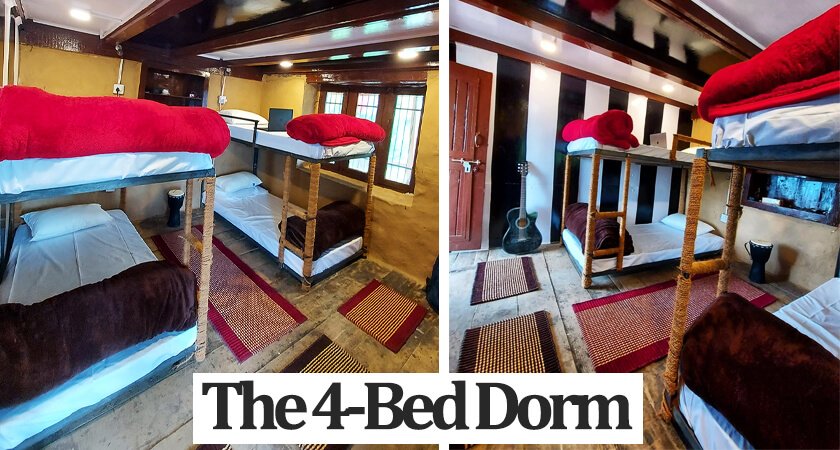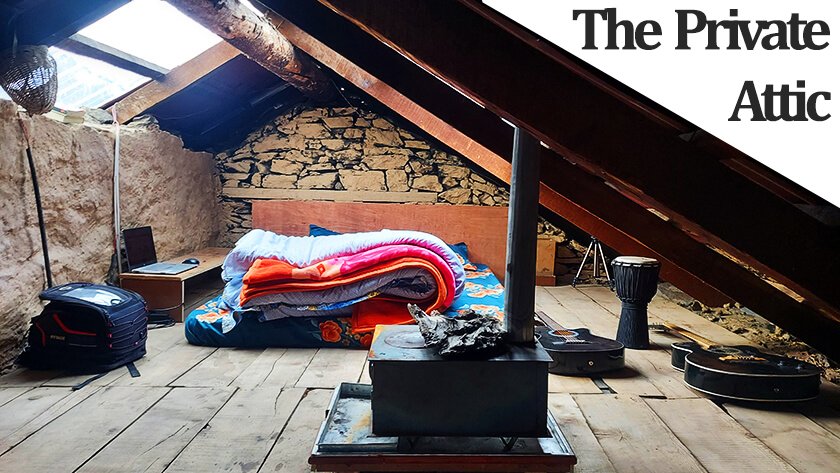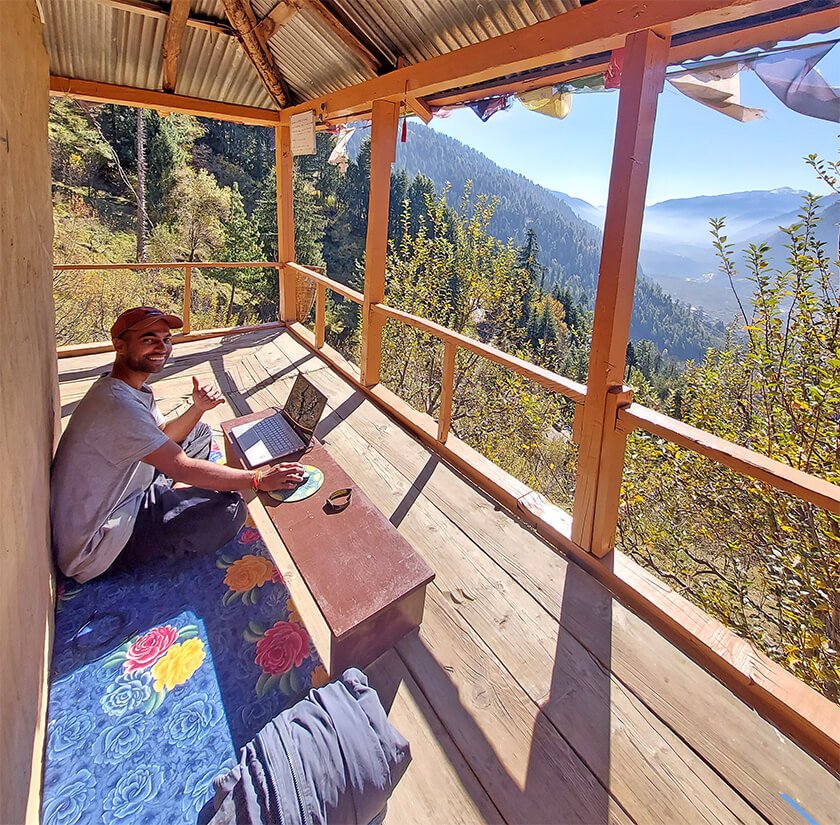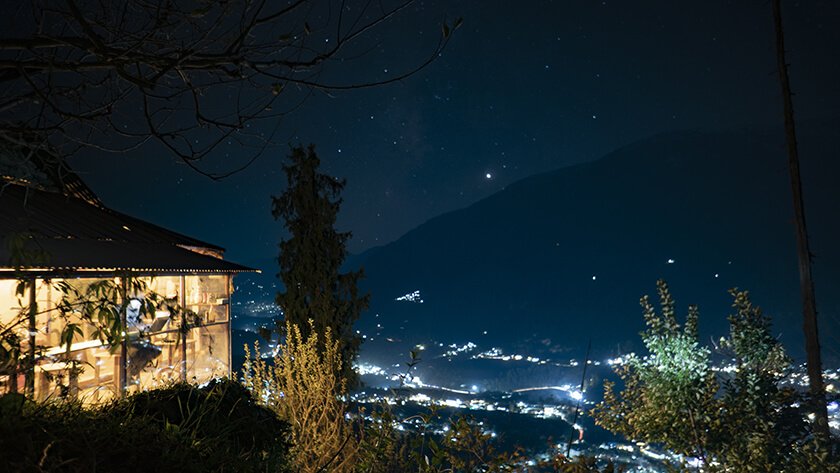 Google Map Location: Click here |  Booking: Whatsapp @8285695030 | More photos: Instagram Channel
Price: INR 900 for a dorm bed | INR 2500 for a private room.
Also, if you're looking for more campsites around, read this article: Camping in Manali.
Chichoga Village: A small village located across Mall Road, village Chichoga is the upcoming offbeat destination closest to Manali.
Most people who visit Manali stay in Old Manali, believing, it is the closest option to stay near Manali Mall Road. But they are wrong. Where Old Manali is 2.5km from Manali Mall Road, Chichoga Village is only 1.8km from Manali Mall Road.
Additionally, given the kind of (mountain-top) placement, from most houses in Chichoga Village, you can actually see Manali Mall Road down below. The views from Chichoga Village are among some of the best views you can find in the entire Kullu-Manali. Check out the below photo, for example, taken from Chichoga Village. Here you can see the entire Manali town down below in the valley…
If you want to stay in Chichoga, FootlooseCamps 2.0 is the best option. Contact 8800763430 for booking.
Kharma Valley: Also spelt as Karma Valley or Kherma, Kharma Valley is more or less the last point of Old Manali after which begins the unexplored forest area.
If you want to stay in Old Manali but not someplace crowded, Kharma Valley is the place for you. To get to Kharma, take the trekking route from the popular Lazy Dog Cafe. After nearly 10 min walk, you reach Kharma Valley. The last guesthouse/campsite in Kharma Valley is located half an hour's walk away from Lazy Dog Cafe.
Solang Valley: Though Solang Valley is popular for adventure activities like paragliding, quad-biking and zip-lining, its real charm, at least in my view, is camping on your own.
Located around 14 km further north of Manali (towards Leh), Solang Valley offers easy flat spaces and a number of restaurants at your disposal. Just bring your own tent, and a few night lamps and enjoy the mountains at a bargain.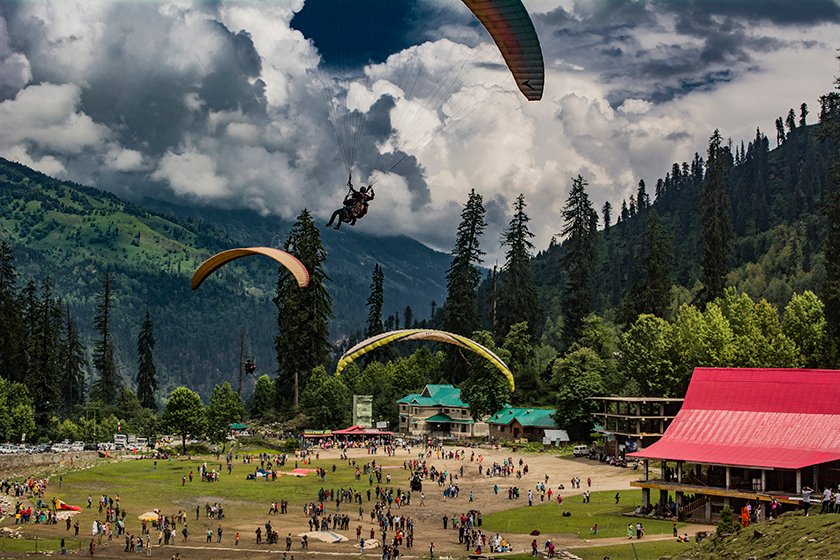 To find an ideal camping space, if you're confused, ask anyone about the zip-lining site in Solang Valley (there's only one spot!) and you will find plenty of flat spaces around it. Right next to the ziplining, you can spot an old Shiva temple, guarded by a few feet high wall. You can also camp on the premises of Shiva temple for some assurance.
Majach Village: Located less than 15km (towards Solang Valley) Majach is another must-visits for those looking for an offbeat destination near Manali.
I happened to visit Majach only a few weeks ago after a friend's related recommendation. He owns a backpacker hostel in Burwa, and as per him, they take all their guests on a daily hike to Majach Village. "We do it for a peaceful experience for our guests and to show the many waterfalls around Majach," he would repeat.
The village is situated at an altitude of around 2000 meters above sea level and is surrounded by mountains, forests, and the very unheard-of Ahilya River.
The best way to visit Majach from Manali is by self-driving there (via old Manali) and then taking a hike to Majach waterfall. You also get to see beautiful snowclad mountains (of Rohtand Pass) across Majach Village.
Village Soyal: Located less than 15 km from Manali (towards Kullu, on Naggar Road) Soyal Village is an offbeat destination for those for whom the idea of holidaying in the mountains is finding a glacier water stream surrounded by forest and a few cafes to satiate the tastebuds. It is possible to do a day trip from Manali to village soil or camp and stay overnight.
Located 1km from the village is an open camping ground big enough for at least 50 people to sleep together.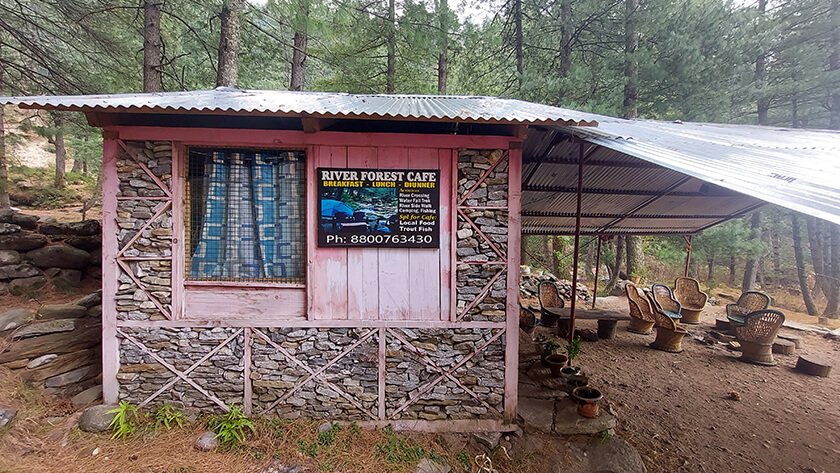 Hallan Valley: At under 25 km from Manali (towards Kullu) lies one of the tiniest valleys in Himachal Pradesh called Hallan Valley. Beautifully inhabited by local Himachali with landscapes full of unspoilt nature, Hallan Valley guarantees an undisturbed holiday. The only disappointing thing is, however, there are no full-time functioning Guest House in the entire valley, but a few homestays.
By far, Hallan Valley remains the most offbeat tourist place in the Manali area.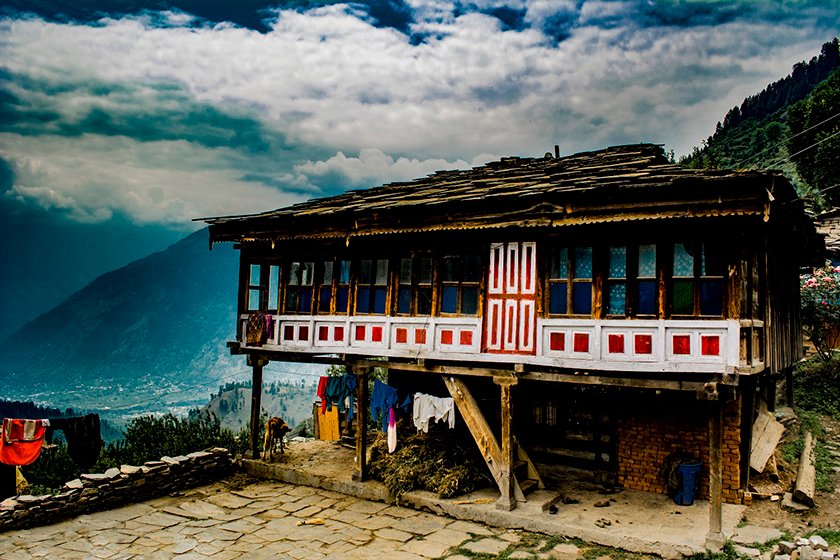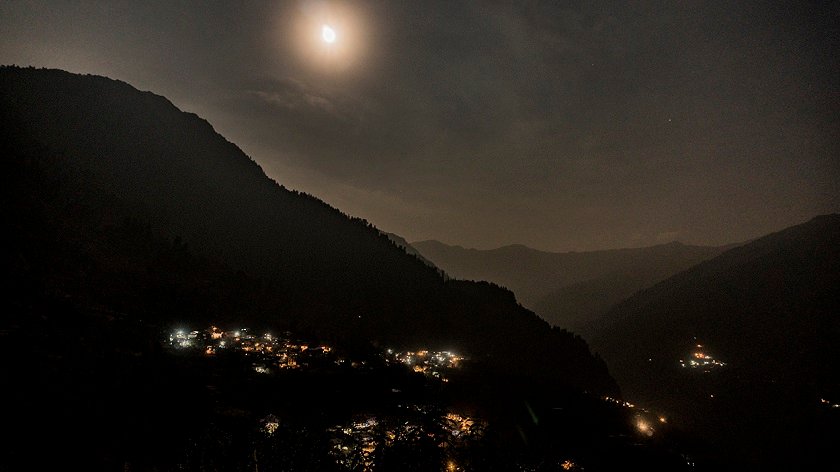 To reach there, you will need to drive or catch a bus for nearly 17km toward Kullu (from Manali) on the old Kullu-Manali highway and then take the Hallan Road.
Fojal Valley: Located almost halfway between Manali and Kullu, Fojal Valley is a very offbeat and unpopular valley, in Himachal Pradesh, home to no more than a dozen small villages. Speaking of its positioning, Fojal Valley rises almost perpendicularly to Kullu Valley near the town of Patlikuhl, before it divides itself into two halves, with the town of Fojal (the entire valley also shares the same name 'Fojal') being located in the centre acting as the transportation hub for the entire valley.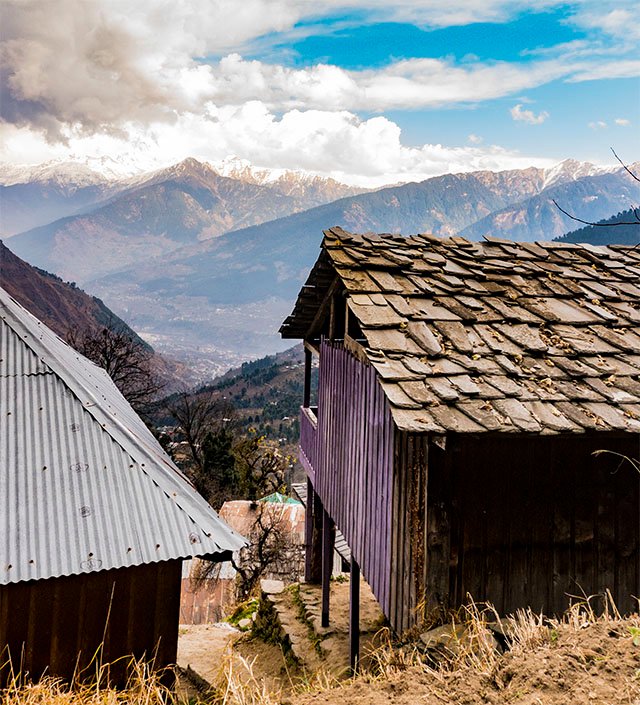 When you're in Fojal, you get an impression of being time-transported into the golden age of the 70s or 80s when people shared more green space around them than concrete; when the chirping of birds echoed all day, from afar; when every Himalayan mountain looked no less auspicious.
The town of Fojal and the Fojal Valley appeared as one of those rare places where people would want to relax, forget their busy life behind, and spend a few nights unwinding and just being (in the moment).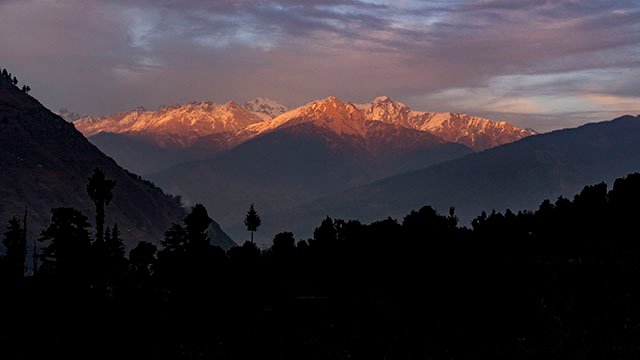 Village Nayalag & Kasheri: Out of all the offbeat travel places near Manali, it is from Kasheri village that I found the most mesmerizing view of the adjoining Kullu valley. And that's its charm.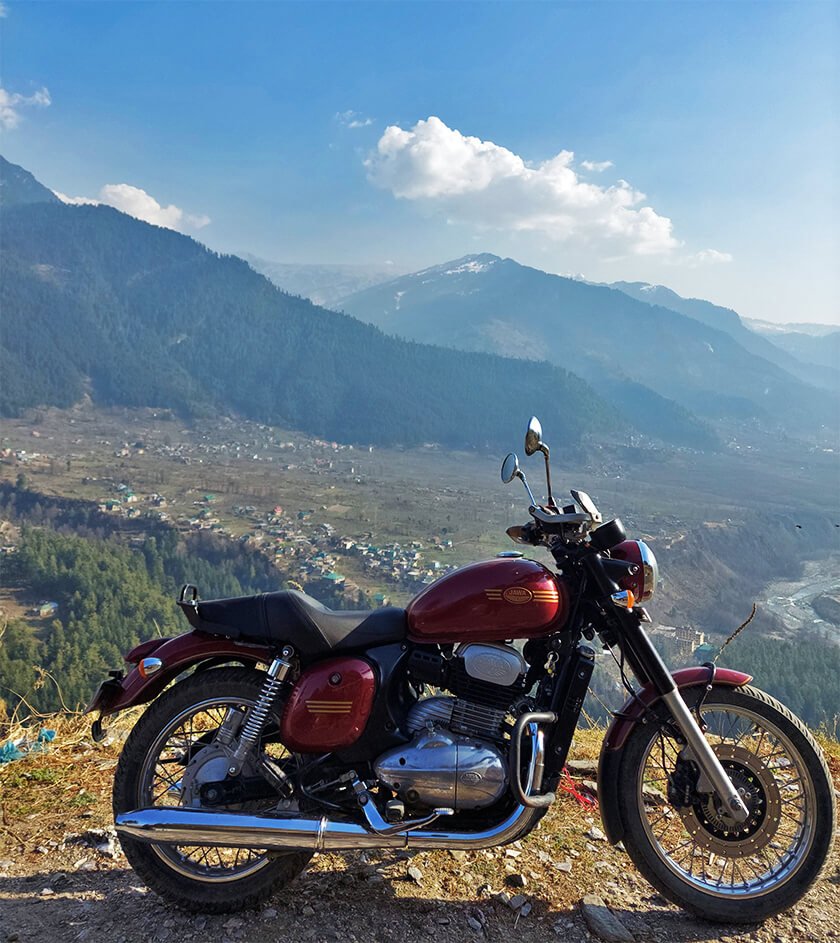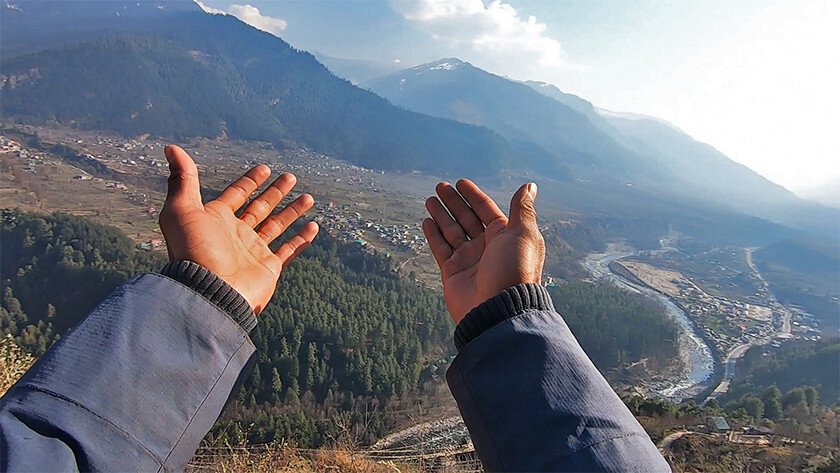 Located about 20km from Mall Road, Kasheri village has an altitude of nearly 2500m above sea level. On the way, it is also possible to explore Nyingmapa Pangan Monastery – one of the least visited monasteries in the region.
There are no guesthouses there so a day trip from Manali is the only way possible.
There were about 15-20 houses in both villages with the entire scene quite village-like. Nearly all houses were refurbished in Kathikuni with their base made of wood, stone and mud, and the roof either made of tin or a refined form of slate.
More than a village experience it's the landscapes and scenic beauty that I recommend visiting Kasheri Village for.
I do not suggest Manali to those who are looking for a peaceful and offbeat kind of holiday experience. But if you are still visiting Manali, here's an article I wrote about Manali: Manali Travel Guide
If you've more suggestions on top tourist destinations in Manali that are offbeat and peaceful, please share them in the comments below.