Before I go ahead, I want to announce that I now run 2 properties around Manali: FootlooseCamps Hamta (setup including a traditional Himachali Mudhouse and three luxury Geodesic Domes with Jacuzzi & infinity hot pool) and FootlooseCamps 2.0 The Homestay (with three attached bathrooms for long stays). Both places are located within 8km distance from Mall Road with views like 99% of hotels fail to offer. For booking, WhatsApp/Call 8800763430.
Check below, the Instagram Drone Shot for FootlooseCamps Hamta and a Youtube Video for FootlooseCamps 2.0 The Homestay…
View this post on Instagram
For booking, WhatsApp/Call 8800763430. Now, let's continue with the topic at hand…
---
Update | March 2023: I have opened a camping site in Soil Village under my brand name FootlooseCamps. To book an overnight stay or a day trip to Village Soil, please WhatsApp at 8800763430. Other than the soil village, we also have a backpacker hostel in Hamta Valley (7km from Manali Mall Road).
---
And my never-ending desire to hunt for the best camping Places in Manali, I visited village Soyal (also spelt as Soil).
Honestly speaking, my love for camping has taken me to every nook and corner in Manali. It has taken me to different continents, in fact. Australia, for example, is one where I camped and mountain biked once.
My love for camping began during the initial days of my travel blogging stint when I wasn't making money from blogging and it was absolutely necessary for me to budget travel. I would travel to Himalayan states like Himachal Pradesh & Uttarakhand, and camp to sleep for free (A-Class frugal travellers would relate well).
This is how I survived my 9-day motorcycle trip in Spiti Valley on a budget of 5000 Rupees.
But this time, as I planned a day trip to Village Soyal, the idea was different. It was to bring to you guys another beautiful destination for camping near Manali and open another site for FootlooseCamps.
My First Visit To Village Soyal
I first visited Soyal (which can also be spelt as Soil Village) 3 years ago.
Back then, I was hunting a spot for Footloose Camps (FOR THOSE WHO DON'T KNOW: I RUN A BACKPACKER HOSTEL IN HAMTA VALLEY WITH THE NAME OF FOOTLOOSECAMPS. Check the Instagram Page). And a few weeks before I actually began operations in Hamta Valley, I visited Soyal village too.
For some reason, among all the places I explored back then, including Hallan 1, and the unheard-of Fojal Valley, I chose Hamta Valley. And never did I revisit Soyal village, just like others.
I also didn't blog about it. But it doesn't mean that I forgot about Soil. During all these years whenever someone asked me about my personal favorite camping locations in Manali, beyond Hamta Valley, I always recommended Village Soyal, for it was a place where glacier water-stream formed a valley, where the word offbeat echoed, where beauty reigned.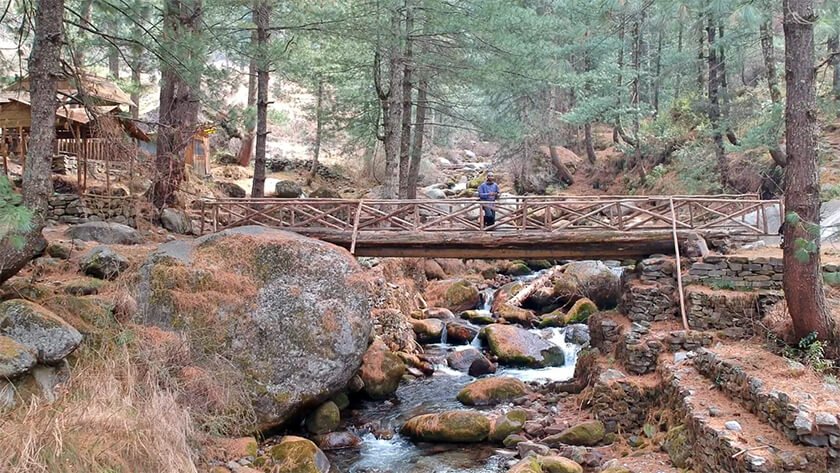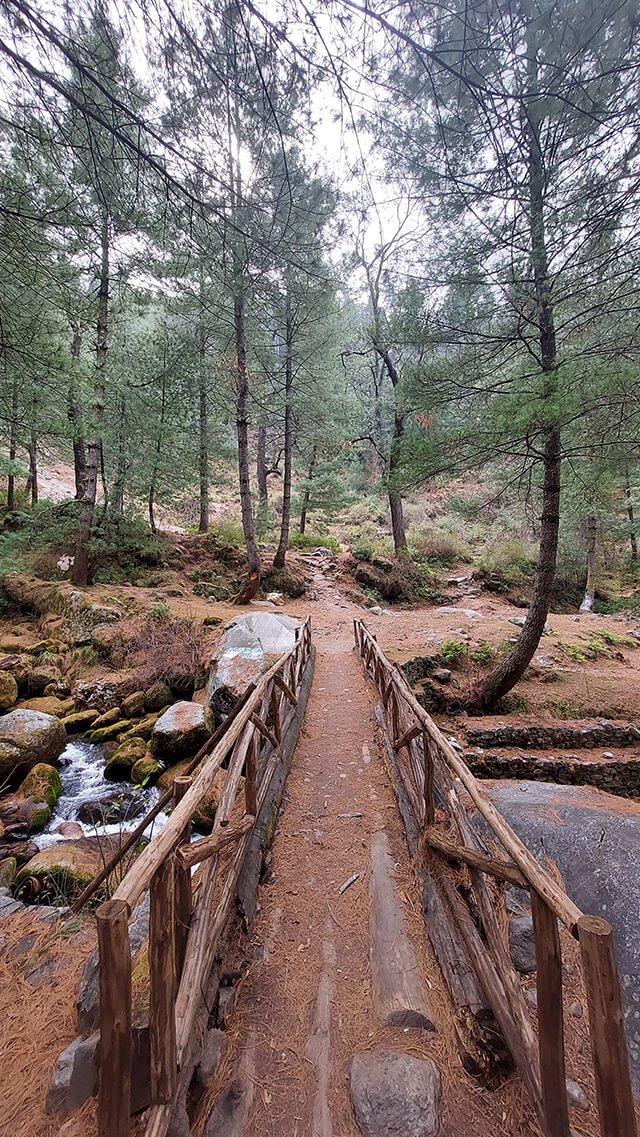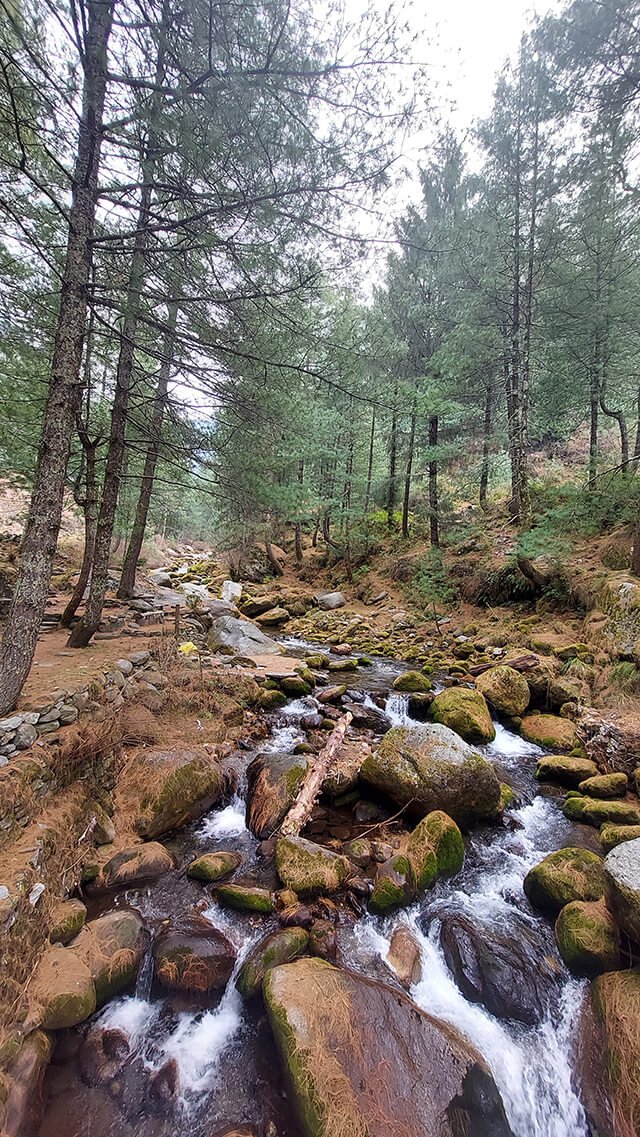 Soil Village, or Soyal
Before I give more details about the place mentioned above, I want to make it absolutely clear that this village can be spelt with two different names SOIL as well as SOYAL. Both are the same place: located 14 km from Manali (towards Kullu, or Naggar).
To get there, you can take a bus, a taxi as well as self-drive.
If taking a bus, and travelling from Manali, take any bus that's going to Kullu. Get off at Mansari Village. From Mansari, Soil Village is 1.8km and can be easily walked or hitchhiked to.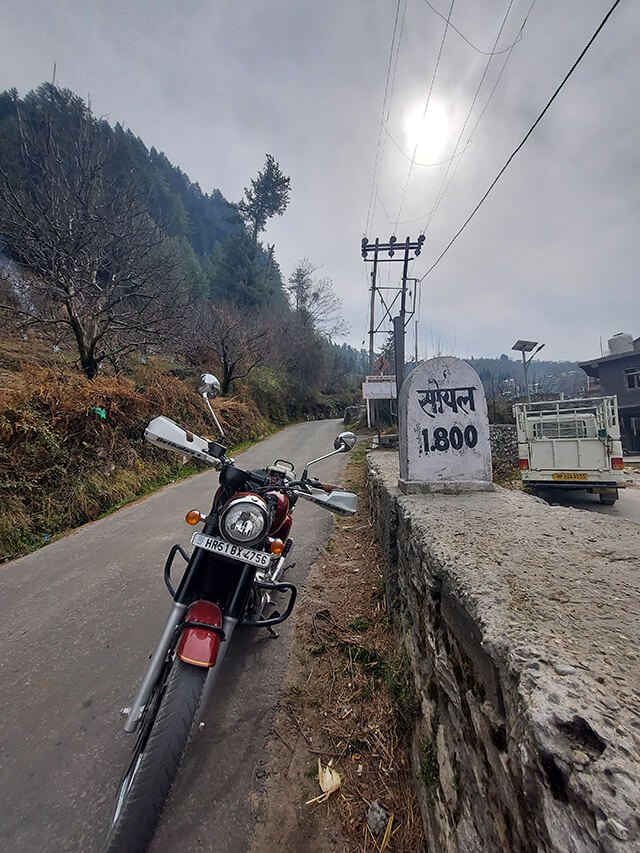 From Soil village the camping location is located 1km away, in the woods. Ask anyone in the village about the location and they would know.
You can also ask them about the river-side cafes and they would direct you to the place. Alternatively, as mentioned above, you can book through us and we will help you with directions and a pick-up (from Manali) as well if the need be.
We offer guided overnight as well as day trips to soil village.
If self-driving a car/motorcycle go all the way to Soil Village (Google navigate for it and cut the red tape here) park your motor in the village which is basically the dead-end of the road and trek 1 km from there. Again, ask anyone you see around for the riverside cafe is and they will direct you. It's a point that most locals know.
Alternatively, just Google Map navigate for Footloose Camps Soil and follow the pointer. You can also contact me on Instagram and I can help you with accommodation/planning a day-trip from Manali. Eating Maggie by river stream is guaranteed.
The 1km Trek To The Campground
The 1km trek from the parking ground passes through village Soil where you will find about a dozen houses lined on either side of the trekking route. As you walk past the village, you will be greeted with frequent water streams.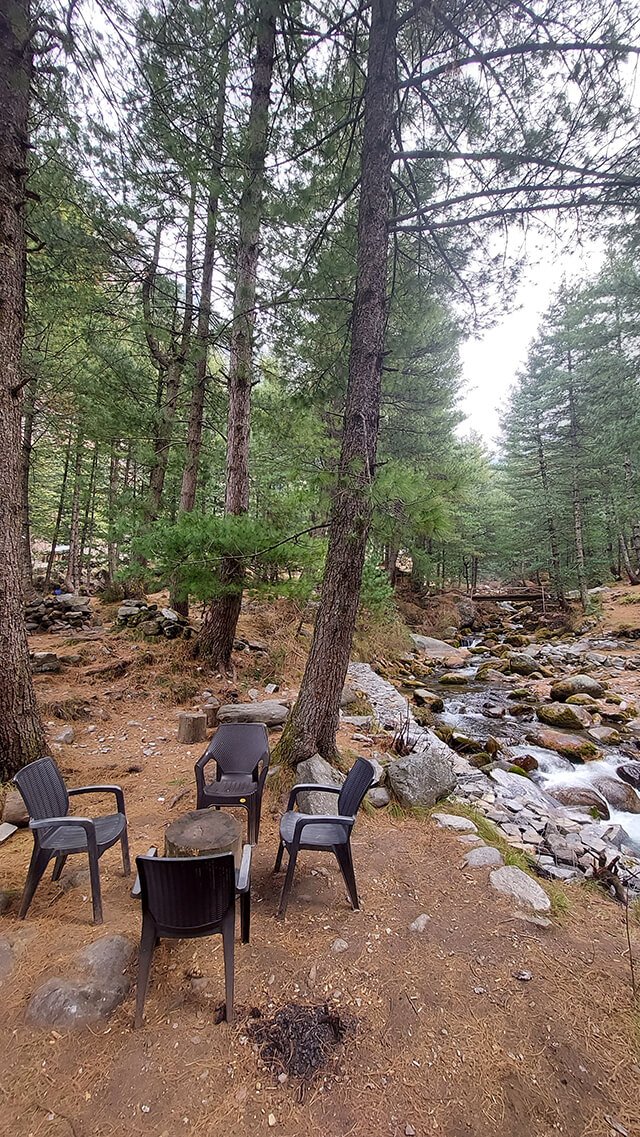 It is quite a walk, to be honest. A cemented path is only to be followed. A few markers will pointers, reading CAFE will take you to the exact location.
Alternatively, Google map navigate for Footloose Camps Soil and use your own sense of direction.
Accommodation, Food Menu, & Other Details
It is possible to do a day trip to this place, eat by the side of the river, or plan an overnight trip.
The best way to do it is, of course, by staying overnight but those who are short on time can do a day trip from Manali too.
There are a few cafes where you can eat what you wish for — something as simple as Siddu to as palatable as freshly caught & fried trout fish.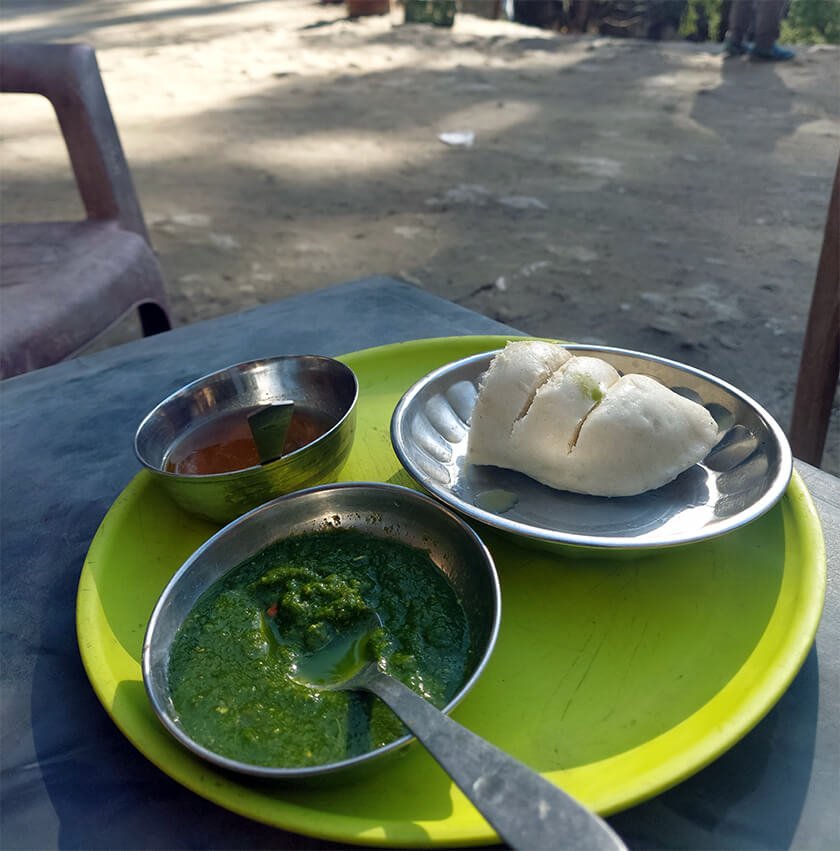 Take a few beers with you (or buy them on-site) and enjoy a peaceful quality time with your friends, family, or alone (just be responsible to bring back all glass/plastic waste).
Alternatively, take a day out of your Manali holiday and plan an overnight trip to village Soil. Book a semi-luxury stay in a tent on a twin or triple sharing basis and enjoy all that the place has to offer — evening bonfires, chilly mornings and a lot of other things in between.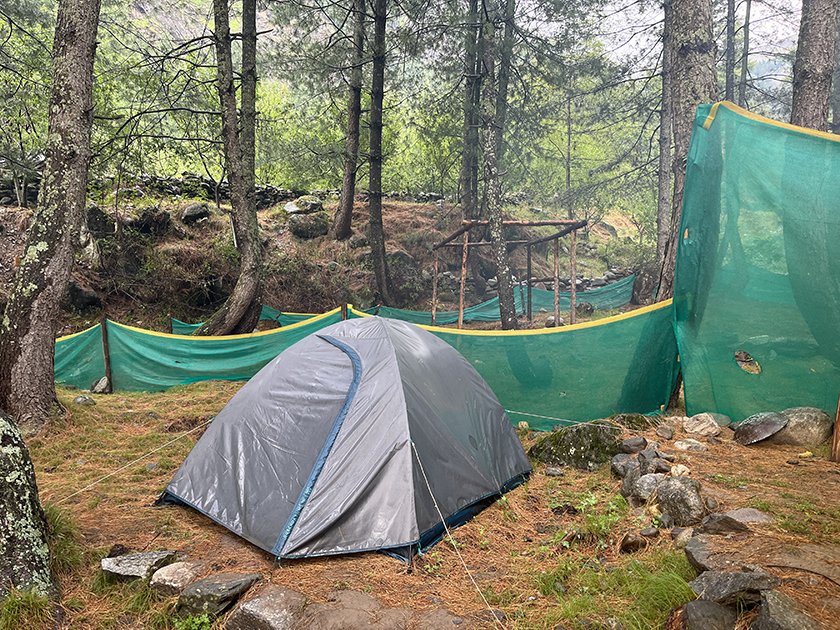 That's all in this travel blog. To book a stay, please whatsapp at 8285695030 mentioning your date of travel and number of pax travelling.
If you've more to add to the destination or other places that are ideal for camping near Manali, please leave a comment below. Let's help other travellers with some useful information!