Looking for budget travel tips for India? You are at the right place. Because this is not your average budget travel guide for India. This is, The Bible Of Budget Travelling!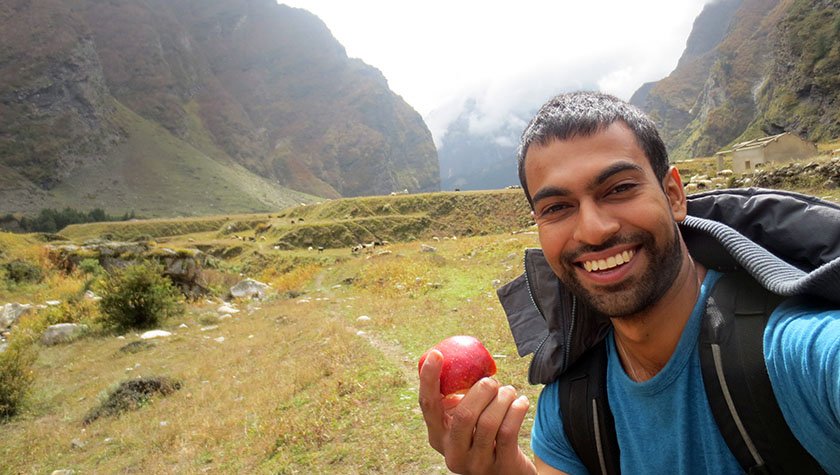 After living in India for almost my entire life, when I quit my job in 2015 to travel, I decided to initially explore my own country, before stepping out in the world. This was for two reasons: one because I knew if I survived a few months in India and still didn't give up on travelling, I can handle any place in the world. I wanted to test my endurance. Secondly, because India was among one of the cheapest countries to travel, and given I had no source of regular income at the moment, budget travelling was the only way to afford travelling.
So my choice was easy, and I spent the initial 12 months of my travelling stint mapping the length and breadth of my country, before actually stepping abroad (except for travelling Nepal and Bhutan. But they're more or less India).
During my corporate life, I used to travel during weekends and wonder how some poeple (particularly European and Israeli backpackers in India) manage to live a nomadic life. "Where do they get the money from," I always asked myself, because to me, accommodation always seemed too expensive, and long distance transport – simply unaffordable. Even if I could get that extra vacation time, hotels, flights and resorts always made travelling look like a distant dream. Cheap never seemed cheap enough. And sadly, this was happening in India which is popular as one of the cheapest and budget travel destinations in the world. "If I can't afford to travelling in India, how can I explore the world" I always enquired myself.
Then in 2015, I had it. I quit my job, with little savings and no plan. I'd no source of future income, and no one I knew was there to financially support me. My savings also, always, seemed too little to sustain my long term travel goals, particularly if I had travelled the conventional way.
But as I became a full-time traveller and time-boundation became an invalid question, I realised that there was a lot more to travelling than what was actually known to me. I was no longer forced to take taxis and save time, neither flying seemed important. I learned how easy it was to travel – at least in India – on a budget as low as 500 Rupees a day. And this was possible throughout the country. In just a few weeks of full-time travelling, I explored new boundaries of budget travelling, that made travelling look more like a reality and less like a dream.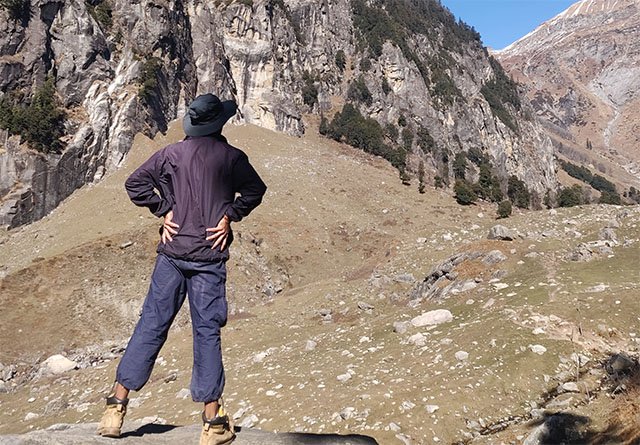 To give you an overview, my first ever journey in Northeast India, including the states of Assam, Meghalaya, Nagaland and Arunachal Pradesh, happened in less than twenty-five thousand Rupees. The next journey in Himachal Pradesh and Jammu & Kashmir (from Delhi), for about a month, took between seven to nine thousand Rupees. And that's not all, from South India to Gujarat to Goa, every place – as I personally found backpacking while keeping the expenses to the minimum – could be travelled on an average of less than 500 Rupees a day. I even did a solo motorbiking trip across Spiti Valley in under 5000 Rupees, which included my food, fuel and accommodation costs, for a period of 9 days.
And how did I manage to save so much and travel on such a low budget? By trying a few budget backpacker hacks that I learned along the journey, which included 'camping to save money on accommodation' to 'becoming a local wherever I went' (we will talk about them all later in the article). Solo travelling, moreover, was the reason why I was able to travel across India under such unbelievable budgets.
So let's start with the topic in hand and discuss some effective budget travel tips for India.
Top Budget Travel Tips In India
Indian Railways Can Make A Difference
I once travelled some 600kms for almost 100 Rupees in its General Class, that is less than 2 dollars. And that's how cheap Indian Railways can be. From New Delhi to Bangalore, you can travel for as low as 300 Rupees (or 6 dollars). So yea, if you already haven't understood, Indian Railways offers some of the cheapest transportation modes, not only in India but in the entire world.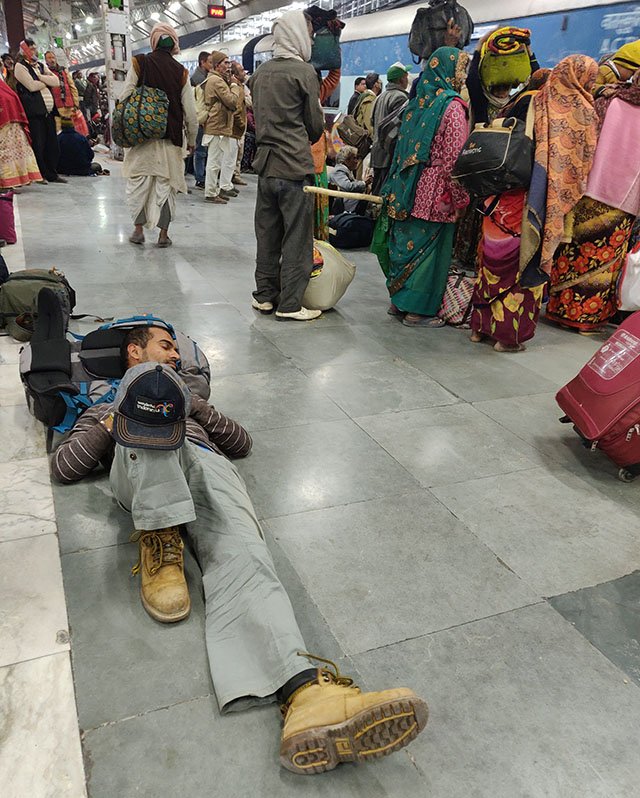 Indian Railways comes with different classes, with the General Class being the cheapest and 1AC being the most superior and expensive. The hierarchy goes something like General Class-Sleeper Class-3AC-2AC-1AC.
Travel in General Class if you want to save maximum, but be known that in General class, you are not guaranteed a seat, and the chances are you'll be sharing the space with 500 other people hopelessly crammed in a buggy that was originally meant for just 50 people. So how to make sure you travel with The Indian Railways and still not end up punishing yourself? Travel in the Sleeper Class. In Sleeper Class, you will get your own bed on a fairly cheaper price (about four to five times of that of the General Class). If you want a little more comfort, try 3AC with Air Conditioned compartment and your own bed-sheet, pillow etc. In Sleeper Class, you don't get a bed, and there's no Air Condition.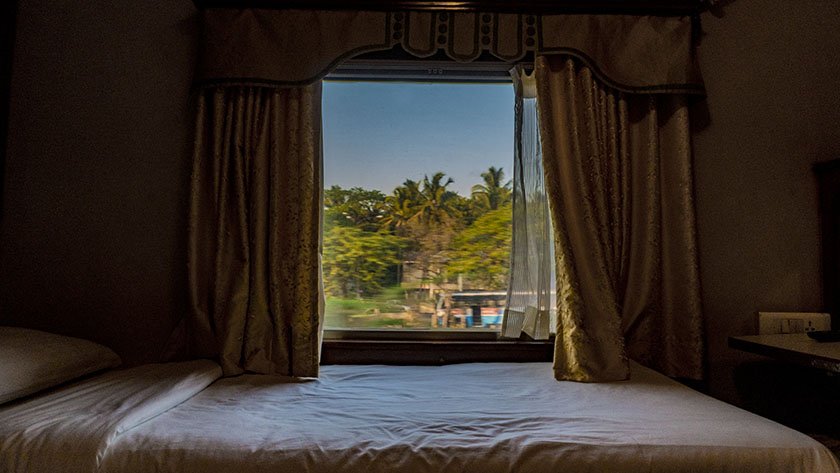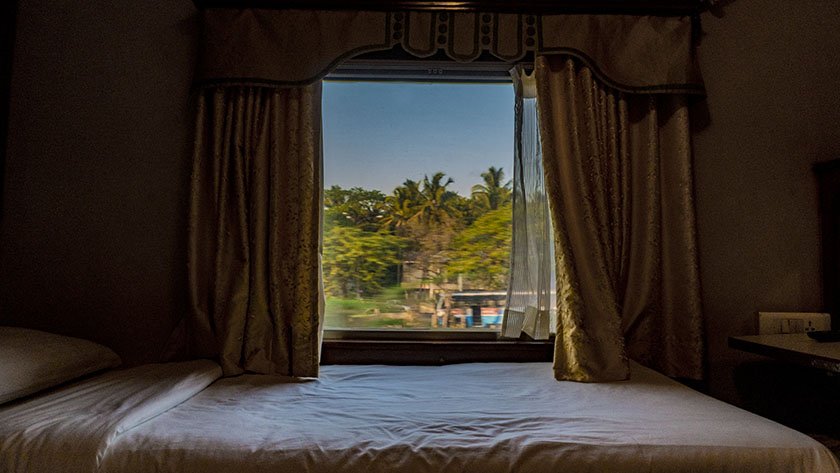 I travel in Sleeper Class if I know the weather isn't brutally hot or cold. If, however, I am travelling somewhere where it is going to be 40 degrees outside, I book a 3AC coach., which still saves me money compared to flying.
Find Accommodation For Less Than 500 Rupees A Night
A few years ago, finding accommodation in under 300 Rupees was not possible everywhere in India. I mean where guest houses still didn't cost much in small tourist towns, big cities like New Delhi or Bangalore were expensive.
But since the previous few years, the entry of many backpacker hostels has changed that reality. We can now get a dorm bed in a backpackers hostel anywhere in India in less than 500 Rupees a night, with many selling a bed for as low as 200 Rupees a night. What's better is, backpacker hostels cater to an educated crowd and hence maintain hygiene.
Throughout my travels in India, I've tried many backpacker hostels including Zostel, Backpacker Panda, Go Stops and The Hosteller, among others, and never did I find dirty bedsheets. Though of course, in a hostel dorm, you share space with others, if getting clean a bedsheet and saving money on accommodation are your priorities, there can't be a better option.
And then, if you're visiting small towns in the mountains, or even destinations like Varanasi or Rishikesh, you can get a private room for under 500 Rupees is. It was just the metro cities where guest houses charged big money, which has now been taken care of by the entry of backpackers hostels. So while travelling in India, make it a rule that you will find something that will costs you less than 500 Rupees a night. Because it's possible throughout India, and it will save you some extra cash, and help you travel for longer!
Carry A Tent While Travelling In Mountains
During the initial days of travelling, when money remained the most important factor for me, I majorly focused on the Himalayan region only. This was for two reasons: one, because mountains are love and I prefer them over anything else; and two, because they let me save 100% money on accommodation.
How? By Camping.


I would carry a tent with me and use it for sleeping. This is how I did Spiti Valley motorbike trip, for 9 days, in a budget of less than 5,000 Rupees. I saved 100% on accommodation, by using my tent.
Carrying my own tent moreover enabled me to stay outside of the beaten track where there were no hotels and thus, enjoy the exclusivity of nature.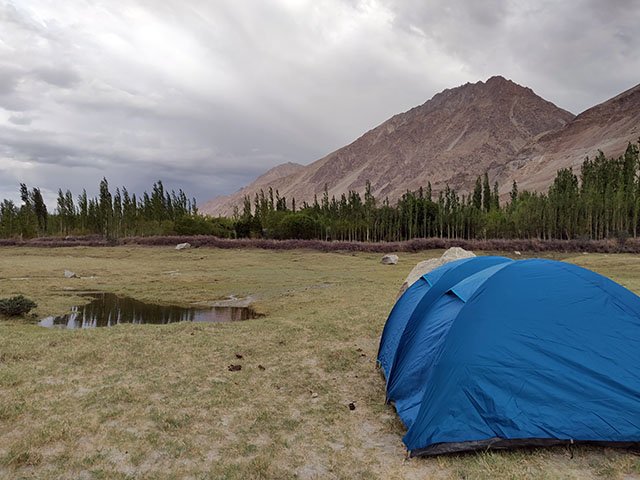 And because people in the Himalayas are kind, honest and helpful, never did I have to worry about personal security either. There were so many times when I left my tent unattended in some unknown village with all the belongings lying inside, to explore the town or do a day hike, and nothing happened. Forget stealing, I wonder if anyone had even checked out my tent in my absence. Yes, the Himalayan region in India is that safe!
Avoid Peak Tourist Season
Because tourism industry in India is highly unregulated, and there is no lowest or highest set bar for services or hotel prices, prices for everything shoot sky high (as per Indian standards!) during peak tourist season. Where prices get affected by in-flow of tourists pretty much everywhere around the world, I've seen such a trend to be affecting more in India. So, avoid travelling during the peak tourist season at the moment.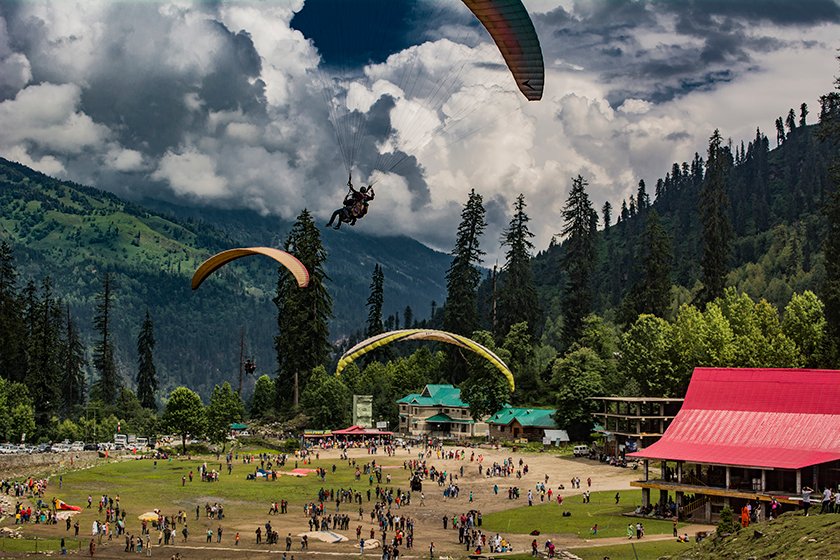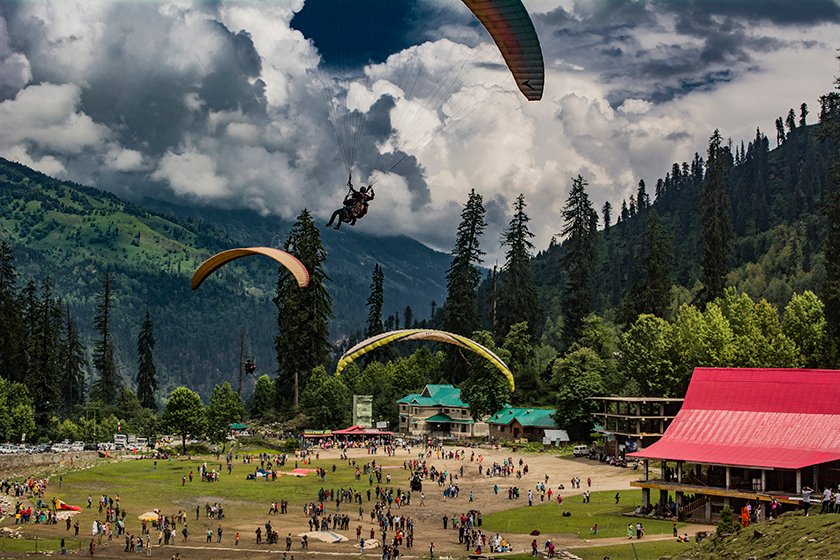 For example, if visiting Goa, avoid the peak season of December to February and rather visit during the monsoon (between July and August) when the weather isn't too hot and the prices are not affected by high demand.
Even today, when I am financially more stable, and travel blogging helps me generate money while on the go, I still avoid visiting places during the peak holiday season, because other than high prices, having to deal with the massive crowd at the destination is also a total turn off for me as a traveller.
Eat At Places That Are Not Serving Tourists
Food throughout India is super-cheap. If you stay away from the tourist trail and eat where locals eat, you can find a proper meal for less than 50 Rupees for a meal. And no, I am not talking about some offbeat Himalayan town, but metro cities like New Delhi or the over-rated Goa and Hampi.
When I am on a budget trip, I either live on street food or dig deep into the town and find a local eating-joint. Restaurants or dhabas located close to bus and train stations also serve food at nominal rates.
Other Budget Travel Tips For India
And then, there are other common budget travel tips to save more:
Do you own laundry: as laundry rates in India are high (for some reason I've found that getting your laundry done in India costs just as much as it does in Europe. Maybe it's considered as too much luxury).
Bargain for better prices: pretty much everywhere you go.
Avoid renting a car and use public transport: it's possible to travel throughout India on public transport.
Don't bother giving a tip: unless you are really happy with the service.
Go street and local shopping: you can find street markets throughout India.
Travel in a group: and share accommodation and transportation costs.
Hitchhike: and travel around for free.
And lastly, Remember That Budget Travelling Isn't Something To Feel Ashamed Of
During my early days, and while travelling on a low-budget, there were days when I ate at local people's house, slept in their property and even received farewell gifts from them in the end. I hitchhiked in lorries, slept on bus stations and did my laundry in bathroom sinks. I was so pathetically frugal by nature that now when I look back in time and think of my budget backpacking days, I almost feel a little guilt. But it was those days that I made some of the amazing journeys of all time – just like I later did while volunteering in Europe and Australia, which was initially done with the idea of saving money but ended up giving some amazing life-experiences.
So yea, budget traveling can be wonderful, and you should not think of it as something to feel ashamed of while speaking about it to your friends. If you have insufficient money to travel, there is no harm in cutting down on luxuries and compromising during your journey. Some of the most amazing things happen when you actually step out of your comfort zone and experience life in its more real and conscious form.
Also Read: How To Travel The World On No Money