Wondering how much money travel bloggers make in India or how much do I make from blogging? This article will answer all your questions!
Update/January 2021: This blog was originally written in 2017, and since then many things have changed about my source of blogging income.
I also started a hospitality business in the Himalayas (called Footloose Camps) in 2018, which further adds to my revenue source.
So, if you want to read the updated version of how I make money travel blogging and how I sustain the life of travelling as I enter 2021, click here.
But please note, if you're starting as a travel blogger in India and wondering how much money Indian travel bloggers make, I suggest you read this article and get a good idea of my revenue sources when my blog was about one year old (this will give you an idea how much you can expect during your initial 1-2 years). Later, read the article I shared the link above to get an idea about a travel blogger's salary in India if someone is 4-5 years old in the industry.
Now, let's get started…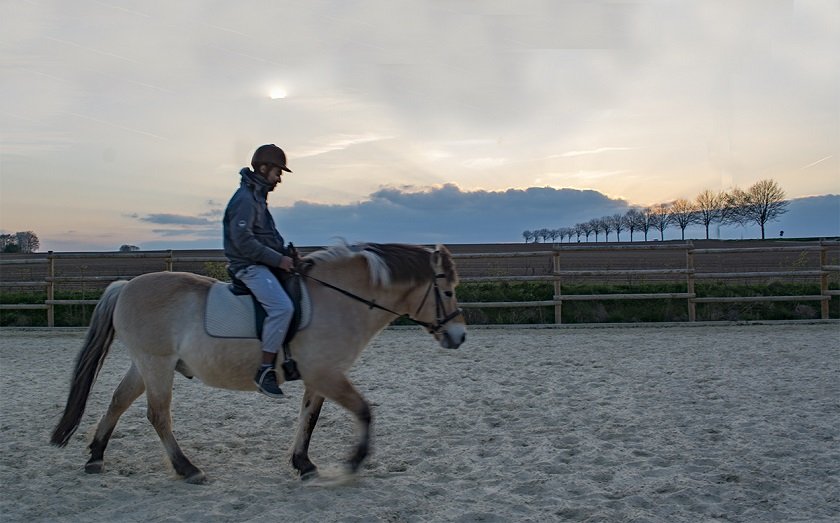 How Much Travel Bloggers Make In India
Before we discuss the particulars, I want to give a basic idea that there is more to in this game than just hard cash.
For example, my blog took me across Europe for two months (between March and May) and all I paid from my pocket was 70 thousand Indian Rupees —  in buying a return flight from India and paying for my Schengen visa. Everything else was sponsored by local government tourism boards.
Here's a quick video of my 2-month Europe tour from my youtube channel…
And later, this year in September and October 2017, I have been invited by the Malaysian and German governments for a press trip (all expenses covered).
Other than hard cash, travel blogging gives you a lot of free trips. I mean if I talk about my Europe trip, I spent only 70k Rupees. But if I add the value of all the free things I did in Europe (including a 15,000 Rupee Vatican Tour and a 10,000 Rupee per night hotel room in Frankfurt) I tried at least 10 Lakh worth of travel experiences.
So yea, other than hard cash, you get a lot of other benefits too.
Brand/Tourism Board Partnerships
On the basis of how much influencer and experience you have, tourism boards either pay you or do a barter. Barter as in they offer free travel for promotion of their services/destination. Since I am a one and a half years old blogger at the moment, organisations want to work with me on a barter basis. They see less return on investment from my blog (but this will change as my reach will increase over time).
In a barter deal, they offer me things like a free hotel stay, a free trip or a free flight ticket in return for promotions on my channels. It takes many forms, like sponsored blog posts, Instagram features, or newsletter mentions.
Again, at this moment, where my blog stands, most of the deal I get are barter deals — meaning, I don't get paid to travel but my experiences, stay and transportation is taken care of by the brand.
Related Read: How to contact tourism boards for travel blogging sponsorships
But then, free travel doesn't suffice and the question remains… what is the salary of Indian travel bloggers?
How much money do travel bloggers in India make? How much do I make?
So let's talk about that, perhaps!
How Much Money I Make From Blogging
How Much Money Do I Actually Make
To give you the big picture, I am at a break-even point, which means I do not save anything, but I'm not paying anything from my pocket for travelling either.
Though I still have to follow humble roots and travel the world on a budget, I'm also I am happy at least I can keep living like this, for as long as I want (with only better things waiting on the other side of the shore, despite moving slowly!).
And the reason why I'm at break-even is that there are also many expenses with running my blog. Website hosting, photography equipment, travel expenses, etc. And that's where a little money I make from Affiliate marketing, freelancing, and other ways gets invested.
For the last six months, travel blogging is helping me earn somewhere between 20-50 thousand Indian Rupees a month.
But the reality is that a travel blogger never knows how much money he is going to make the next month, or the month after that. It's one downside to working for yourself.
To give you some idea… my income at this moment remains anywhere between 20 to 50 thousand Rupees in a month. Since you understand its a freelance work, I do not have a fixed amount of money coming into my account every month (like a salaried employee). If I get a few projects, whether they are social media projects where I need to promote a brand on my Instagram channel, or a sponsored blog post request, I make decent money. Else, the income remains on the lower side.
But then again, and as I said above, as my blog will grow older and my Instagram and Facebook page will have more followers, I will start getting more work, and more payout!
And well, remember to take a passport photo online before you set off on your travels, because you never know when you may need one!
And speaking of different ways of making money from travel blogging in India at this moment, here are some…
How I Make Money From Travel Blogging
Product Affiliations
Sometimes when I share my favourite travel gear, photography equipment, or things I recommend, I include special affiliate tracking links to those products.
This means if you decide to click through and buy something, I'll receive a small commission. The price remains the same whether you use my special link or not. Here's a good example of a similar page I wrote on Motorcycle Accessories with affiliate links.
There are many companies including Amazon.com, Booking.com, WorldNomads.com, Skyscanner.com, and others, that offer affiliate programs in the travel industry. However the problem is, that many companies do not offer affiliate services in India, so make sure you read their terms before applying for their affiliate program.
Other than Amazon I use this network called TravelPayouts that brings together over 90 travel affiliate programs (including brands like Booking.com, TripAdvisor, GetYourGuide, etc.). Also, the rates and commissions of the programs on Travelpayouts are mostly as good as or better than the ones of direct affiliate programs.
So yea, if you're planning to add affiliate marketing as a source of your blogging income, especially your travel blogging income, try TravelPayouts.
Freelancing
Freelancing helps in making money from time to time, especially during a blogger's early days. So find a good source of freelance income.
During my initial days of blogging, I relied on freelancing platforms like Upwork and Freelancer for finding any travel writing or photography-related work. With increasing credibility as a travel blogger, I now write for a couple of print magazines and an in-flight magazine.
Blogging Workshops
Teaching your fans about the art of travel blog, sharing all the knowledge you've acquired and charging making money for it is another way how I make money from time to time. I also speak in colleges and travel forums as and when I get an opportunity.
So far, I've organised 5 blogging workshops in Delhi and 2 in Bangalore. I even have one blogging workshop planned in Mumbai. Often, I charge 1200 Rupees per person for a 3-4 hour blogging workshop and the total strength of the attendees is around 7 people.
I hope this article helped you answer the travel blogger salary in India, or how much a travel blogger earns in India. If you have any questions, leave a comment below!
Also Read: Different Ways To Make Money Travel Blogging