Looking for a cheap Spiti Valley tour? You cannot do it cheaper than how I did it. For 9 days all I spent was 5000 Rupees. And this included my food, my stay, my Delhi to Spiti Valley to Manali bike petrol too.
Spiti Valley is harsh and inhospitable. With an average height of 12,500 feet above sea level, it consists of high alpine lands and some of the world's highest motorcycle roads.
But when it comes to experiencing it and exploring its postcard-perfect landscapes, many find themselves short of budget. "25 thousand for 10 nights? I can go to Bali for a week, for that price," and they would abnegate the idea.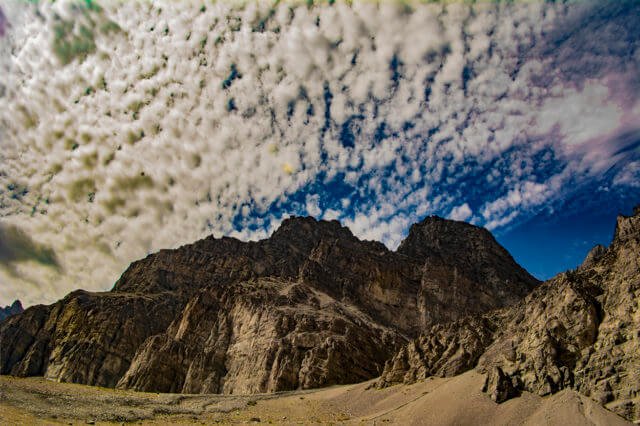 Cheap Spiti Valley Tour
There are many tour companies claiming to offer a cheap Spiti Valley tour but if you look at their price tag, a one-week motorcycle group tour to Spiti Valley can cost from 20,000 to 40,000 Rupees per person – depending upon the number of members and the kind of accommodation being offered in the tour.
A comparatively cheaper Spiti Valley trip, however, which includes no riding but exploring the place in a suffocating 9-seater Van – starts from a whopping 15 thousand Rupees for a week-long itinerary.
Now the only option is, if you want to do a cheap Spiti Valley trip, you go backpacking in rickety buses, stay in smelly dorms (please check FootlooseCamps in Manali, they don't have smelly dorms), and still bleed around 8 or 9 thousand Rupees.
Or, you do it as I did!
Take your motorbike out, change its flat tires, and follow my 9 Days Spiti Valley itinerary. You follow my tips, and have a kickass motorcycle experience on the world's deadliest roads, for less than what a flight ticket from Delhi to Mumbai costs.
Just don't forget to carry your tent. Because it is only by camping, and saving 100% on your accommodation, you can do this cheap Spiti valley tour, in less than 5,000 Rupees.
Here's a quick video of my camping in Chandratal experience from my Youtube channel:
About My Trip
I did this self-planned and solo 5000 Rupees cheap Spiti Valley tour on my 5-year-old Pulsar. It offered me a mileage of 30 km a litre and ended up being a perfect, reliable friend, during the entire journey.
I modified it a little by adding panniers on both sides and she was good to go.
Remember that Spiti Valley is accessible by road from two sides – from Manali, and from Shimla. I did it from Shimla, towards Kaza, before finally hitting Manali.
And I would advise you too, to start from Shimla and move towards Kaza and Manali, for three reasons:
This saves you from getting into the hassle of obtaining a permit to cross Rohtang Pass.
You save a few hundred Rupees in obtaining the permission.
When you want to travel cheaper, every little one count.
Starting from New Delhi, the journey took me a total of 9 Days and around 1100 Kilometers – to do the entire circuit and return home.
Fueling for 1100 kilometres took a good portion of the budget – some 2300 Rupees.
Apart from the fuel cost, accommodation costs a fortune. I saved 100 percent on my accommodation by camping throughout the tour [I've already covered ideal camping places on Spiti Valley tribal circuit and their permissions, in another blog post. Read Camping In Spiti Valley].


So, the total cost minus the fuel and stay left me with 2,700 Rupees – which had to be spent only on food. And 2,700 (for 9 days, which brings per day cost to about 300 Rupees) is a decent amount of money for food in these parts of the Himalayas.
You can further bring the cost down, by traveling with a friend and splitting the fuel cost into two halves. But as you're already doing it for so cheap, why bother inviting unsolicited complications and killing the adventure of traveling solo?
And that's how I did my cheap Spiti Valley tour for less than 5000 Rupees including food, fuel, and accommodation.
Spiti Valley Bike Trip Routemap
Though I have covered the entire route map I followed with all necessary details in a detailed blog, for your reference, I am adding it to this blog too.
I have already shared the link to the blog above in the article.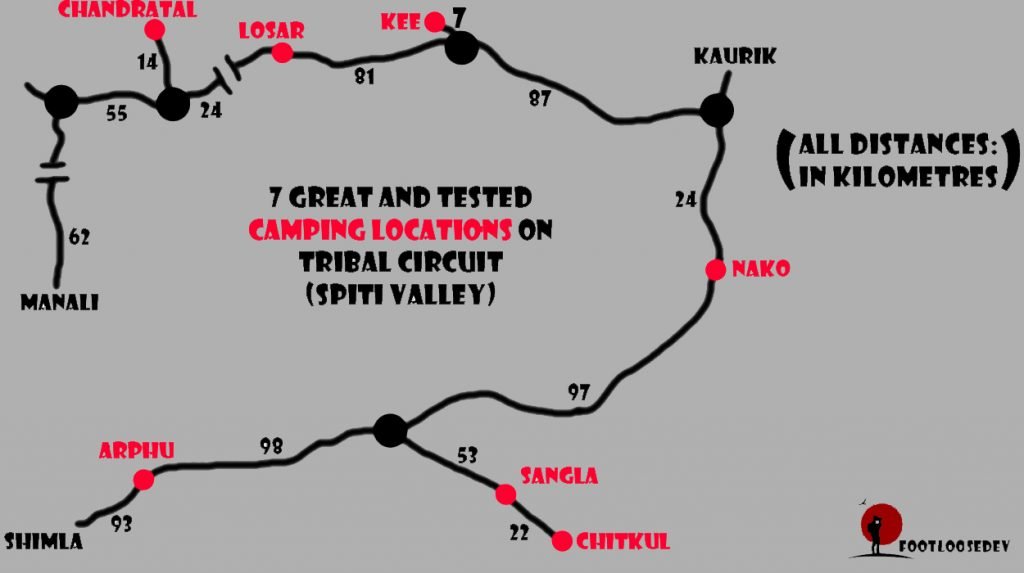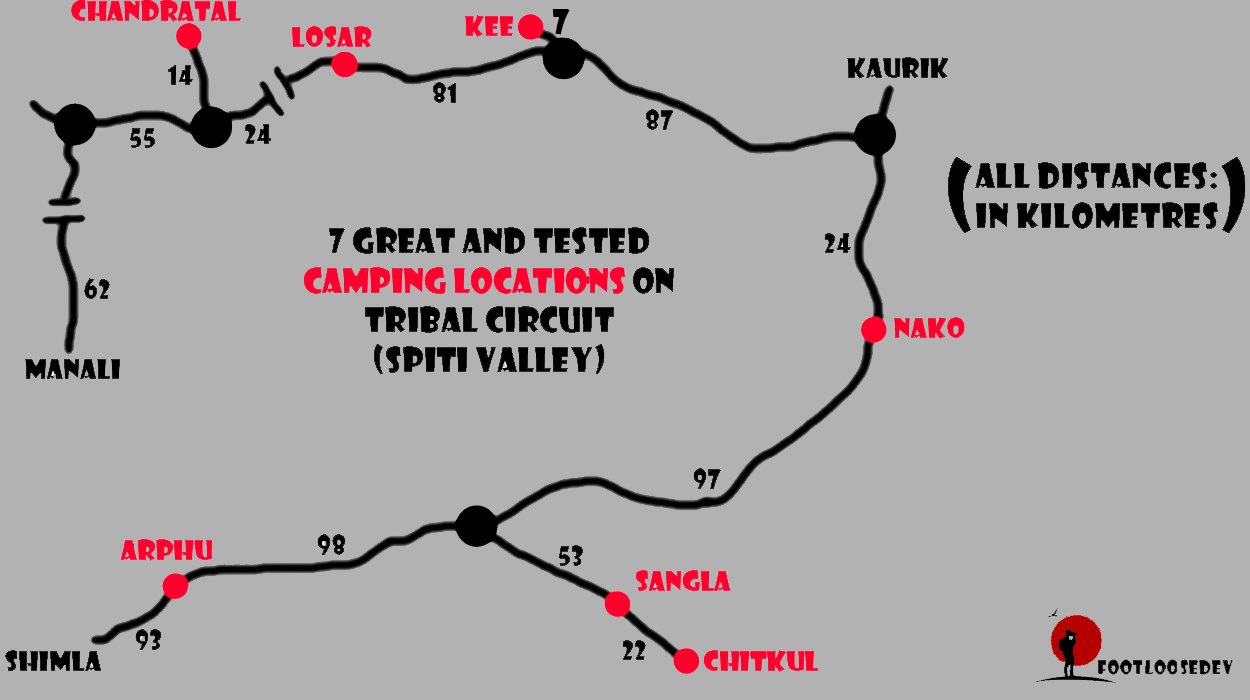 Also, see these Spiti Valley pictures to get an idea of what to expect from your cheap Spiti Valley trip.
If you have more questions about the route, you can always write me a comment below!