Among all other places to travel in Himachal Pradesh, the town of Jibhi seems to be gaining popularity quite fast. In fact, the entire Banjar Valley is.
I remember when I visited Banjar, and the adjoining Tirthan Valley, two years ago, it felt like a different world. Back then, there were more locals than tourists. In 2021, during my recent visit, the equation was rather the contrary.
The fact that Delhi to Manali route is not in its best shape since the previous few years could a reason why. I mean if I think about my own decision of renting a house 20 km away from Manali (in the town of Naggar) and not in main Manali itself, it is easy to believe so!
Anyway, let's not deviate from the topic and stick to the beautiful spectrum of planning a holiday in Jibhi.
From where to stay in Jibhi to how to travel from Delhi, this travel blog discusses it all. And for those to whom it matters, here's a 10-min Youtube Video of my very recent 1-day trip discussing some of the most offbeat experiences/places to travel…
Jibhi Travel Guide
Surrounded by the lush green mountain, dense pine forests, tranquil freshwater lakes and pristine villages, Jibhi is certainly an upcoming top holiday destination in India.
You will be spellbound with its beauty and would not want to leave.
Another reason that makes it an upcoming holiday destination in the mountains in India is that this place has something for everyone. Here you can find a cozy Victorian-style cottage charging a whopping 10,000 Rupees per night a room to budget backpacker hostels costing less than 300 Rupees for a bed.
So yea, when it comes to planning a holiday or a long staycation in Jibhi, be assured that you won't be disappointed. Speaking of what to see and do there, let's discuss that too, in detail.
Places To Visit In Jibhi
Jibhi Waterfall
Hidden inside a lush green forest, it is certainly one of the top places to travel when you're in town. The gushing of water makes the entire place enchanting with many small wooden Bridges making the entire view no less picturesque.
Jibhi Tree House
For some reason, there are quite a few treehouses in Jibhi. The Hidden Burrow, Abdhut Treehouse & Mudhouse Experiential Hostel are, for example, a few among others to explore. Book an experiential stay at one such places and create the memories of a lifetime.
Among all the places, however, it is the Hidden Burrow that I love the most for it has a per-bed hostel-like dormitory setup converted into a treehouse allowing budget backpackers and travellers to be able to enjoy sleeping in a treehouse. Where most treehouses would cost at least 2 or 3 thousand Rupees for a night, here you can own a bed for less than 500 Rupees.
Jalori Pass
Located at a distance of 12 km from Jibhi, Jalori Pass is the highest motorable pass in the region. It stands at an altitude of over 3000m above sea level.
At Jalori you will come across nature unparalleled with panoramic views of the adjoining mountain ranges. The green pine trees and rocky hills at Jalori make it a must-visit. For those who enjoy driving in the Himalayas, it is an even better location to plan a trip to. Please note that Jalori Pass remains closed during the snow season.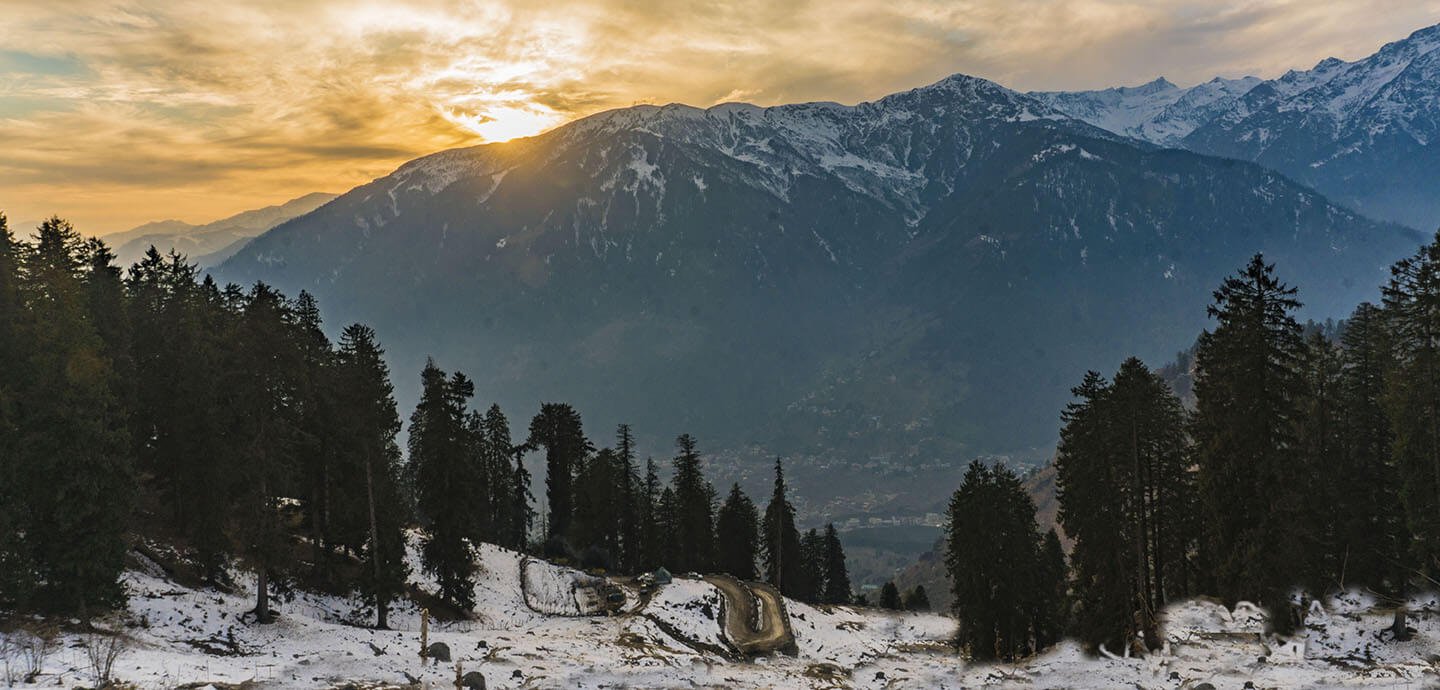 Chehni Kothi
The village of Chehni (also spelt as Chaini) has picked up a lot of popularity off late among tourists visiting Tirthan and Banjar valley, and that's because of its Great Tower temple, also known as Chaini Kothi.
It happens to be the tallest standing structure of its kind in the entire Western Himalayas. It is about 45 meters tall (think of it as a 12 story building) and it's traditional Kathikuni architecture.
Despite being so tall, it survived the devastating 1905 Kangra earthquake. Jibhi to Chehni is a 10 km but a rather worthwhile drive.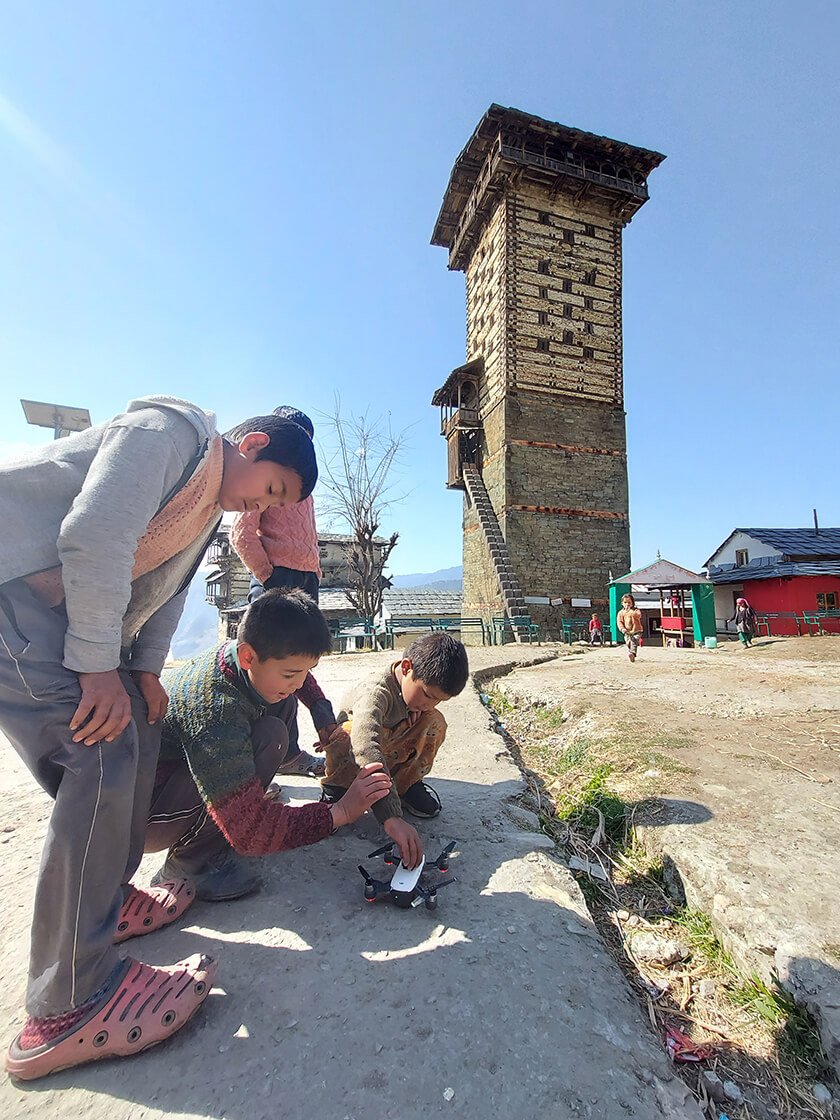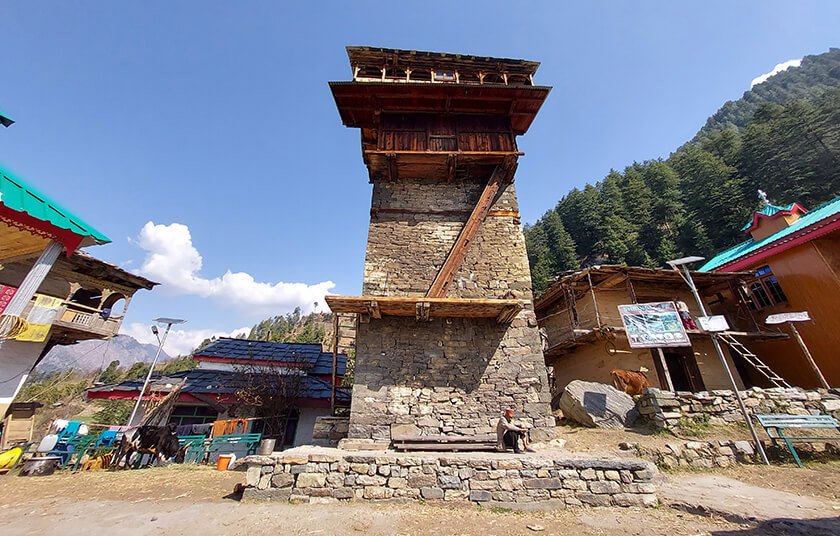 Shringa Rishi Temple
Located next to Chehni Village (less than a km) is the temple dedicated to revered Shringa Rishi. Most religious tourists who visit Jibhi conclude their trip after a short visit to the Shringa Rishi temple. The temple is surrounded by lush green trees and blooming flowers that make it a must-visit to not-so-religious travellers too.
The temple sits at a clifftop offering mesmerizing bird's eye view of the nearby mountain ranges.
Villages In Jibhi
For offbeat travellers, there are several villages to explore nearby. And honestly speaking, it is in the villages that you will find the real culture of Banjar — with women wearing traditional Pattu and men working on their farm.
I can particularly recommend the villages of Rashala and Bini. The village of Bini (can be Googled) sits on a clifftop offering beautiful panoramic views. See the Youtube Video shared above if you haven't for a few drone shots of both the villages.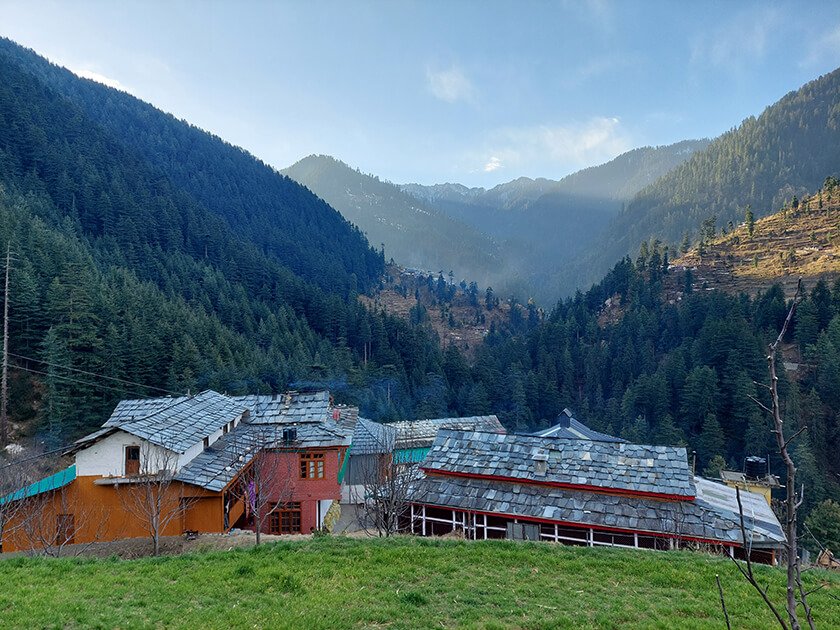 Sajwar
Another offbeat village near Jibhi, Sajwar can be a standalone destination like Chehni Village. It is located at a high altitude of nearly 2600m above sea level, almost 1000m higher up than the former.
From Sajwar, a trek to the popular crystal cave as well as Serolsar Lake can also be planned. For those doing the 3-day trek to Serolsar lake, from Jibhi, Sajwar happens to be the stopover for day 1.
In 2021, however, the road was being constructed to Sajwar making it an easy 1-day trip destination for those visiting Tirthan and Banjar.
Weather In Jibhi
Since it sits at an altitude of 1600m above sea level, the weather in Jibhi is not as cold as some tourist places in Himachal Pradesh like Manali or Mcleodgunj.
During the summer months, the temperature stays around 20-degree Celcius. Afternoons can be a little warm during summer but the evenings remain fairly pleasant. Just like most of Himachal, guesthouses and hotels in Jibhi have no ceiling fan so you can imagine.
During winter, the temperature can fall down to 0-degree celsius but hardly goes below 0. It is rare to find snow in Jibhi, however higher altitude villages nearby across Tirthan and Banjar Valley can get over 2 or 3 feet of snow sometimes. Again, Jalori Pass remains closed during heavy snowfall in winter.
How To Reach Jibhi From Delhi
In Bus
Unlike other popular travel destinations like Shimla and Dharamshala, there is no direct bus-connection from Delhi to Jibhi. Having said that, you will have to break the journey.
Take a bus from Delhi to Manali (many many many options – both ordinary and Volvos) and get off at the Aut Tunnel (at the entry, and not exit). From Aut, you can find regular HRTC buses to Tirthan and Banjar.
It can take about 14 hours to travel from Delhi to Jibhi.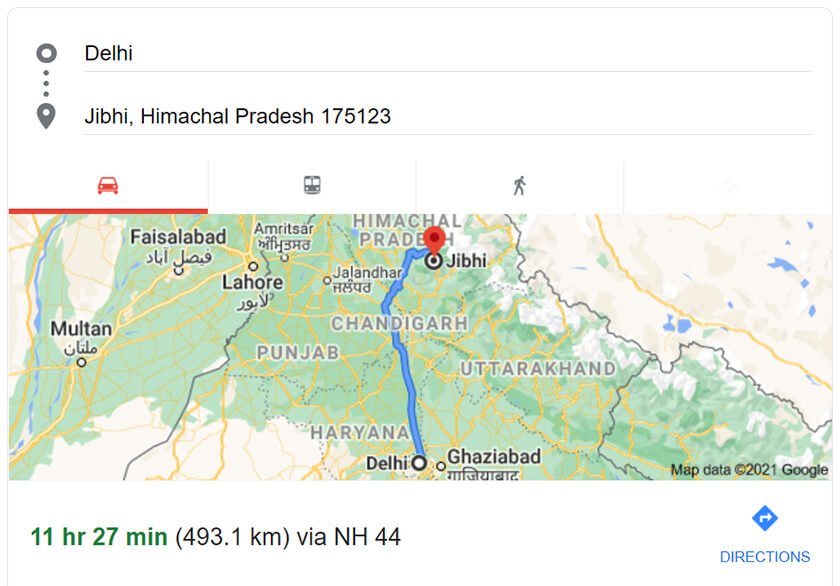 In Self-Drive Car
There are two routes. One that takes you via the State  Highway 13 (or the Mandi-Manali Road) until Aut tunnel before bifurcating towards the Tirthan Valley. This route is easy to drive/navigate and remains open 365 days a year. Google, moreover, suggests you take this route.
The other route will take you to Delhi-Chandigarh-Shimla-Jalori Pass-Jibhi, it is comparatively longer and may remain close during winter.
If you want the drive to be easier and shorter, take the road that goes you via Aut Tunnel. If you want the drive to be the more scenic route, take the road that goes via Jalori Pass.
How To Travel From Chandigarh
Again, the same two routes mentioned above.
If you want the drive to be easier and shorter, take the road that goes you via Aut Tunnel. If you want the drive to be the more scenic route, take the road that goes via Jalori Pass.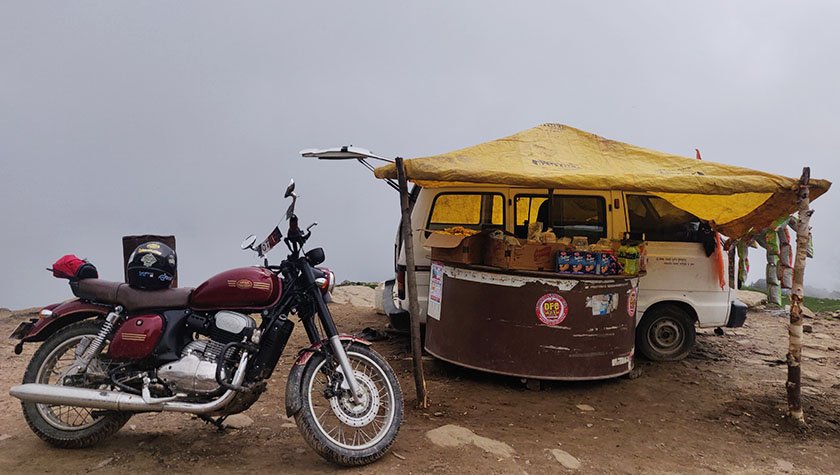 Best Time To Travel
It depends on what you want, to be honest.
If the idea is to travel during the most pleasant weather and you don't mind travelling during peak season, the best time to travel Jibhi would be somewhere between April and June.
If however, you want to travel during pleasant weather but don't want too many people around, travel between September and early November. October will be the best month between September & November as it's Apple plucking season in Tirthan & Banjar Valley. Enjoy some freshly plucked juicy apples when around.
If you want to see snow and experience snowfall, visit during January & February.
The summer holiday months of May & June, the special dates like the New Year & Christmas, and long weekends are when I would say is the bad time to visit Jibhi because of wave upon waves of tourists who get there.
Where To Stay In Jibhi
When it comes to accommodation, be assured that there is something for everyone.
If you're a budget backpacker or a solo traveller who like to meet other travellers hence stay in hostels, check this blogpost on the best hostels in Jibhi.
Alternatively, I can recommend a homestay called Bunny's Cottage. Located near Rashala Village, 1km from the main market, Bunny's Cottage offers a very home-like experience. Think of it as a real homestay where the host stays with you on the property.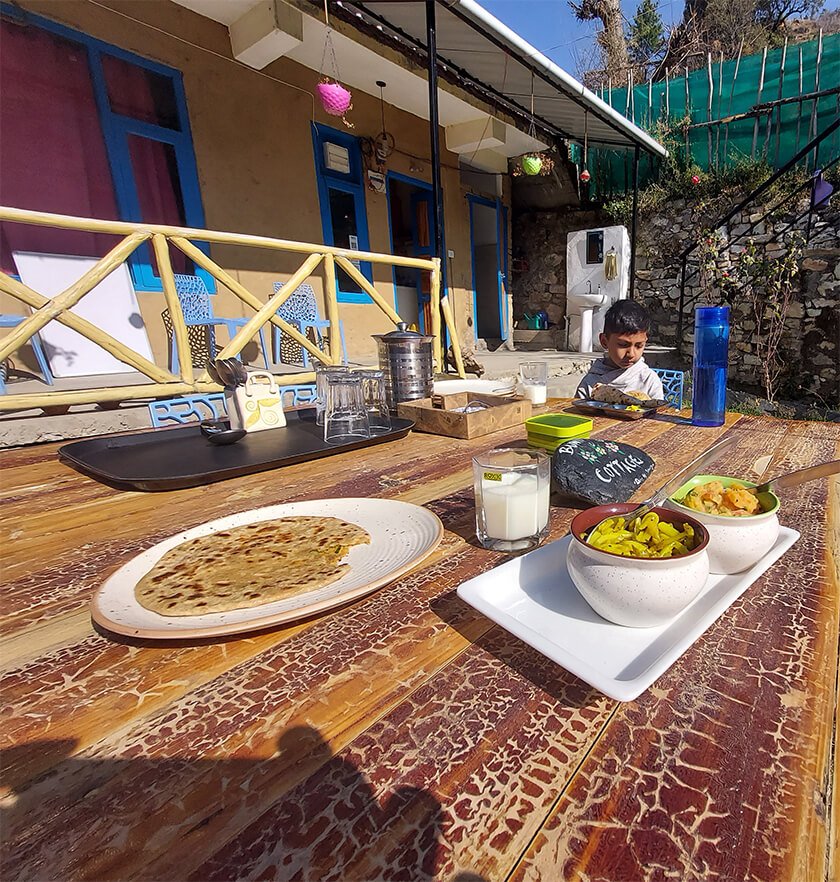 Operated by Pooja with her 9-year-old son Bunny, this place is ideal for camping and solo female travellers. Camping is also possible here. There are two rooms in total, with a garden area, a common room with traditional Bukhari and an inhouse kitchen. Other than the ambience and a great host, food is another highlight with the menu including delicacies like Siddu, Litti Chokha and more. An inhouse pizzeria will soon be the highlight of the place.
Other than this, check out Lato The RiverTouch Guesthouse, Peppy Nomads, and Jibhi Heaven, among others.
Tips For Visiting Jibhi
It is a small town without a big market. Of course, it's possible to shop for the everyday things of necessity there but nothing much beyond.
There are a couple of ATMs in the town so finding cash should not be a problem.
Airtel has the best phone network in Jibhi. Jio also works fairly well.
There are quite a few cafes in the town too for those who love to eat out.
Just like with most towns in Himachal, safety (even for solo female travellers) is not much of an issue.
Carry comfortable clothes and wear comfortable shoes.
Carry a First Aid kit, especially if you are going trekking around.
Pack adequate woollen clothes, if travelling in the months of December and January.
If local festivals interest you, plan a trip during the Fagli season. Celebrated sometime between the second or third week of February (for 3 or 4 days) Fagli marks the end of the winter season and the beginning of the spring. It includes mask-men dancing and performing various godly rituals.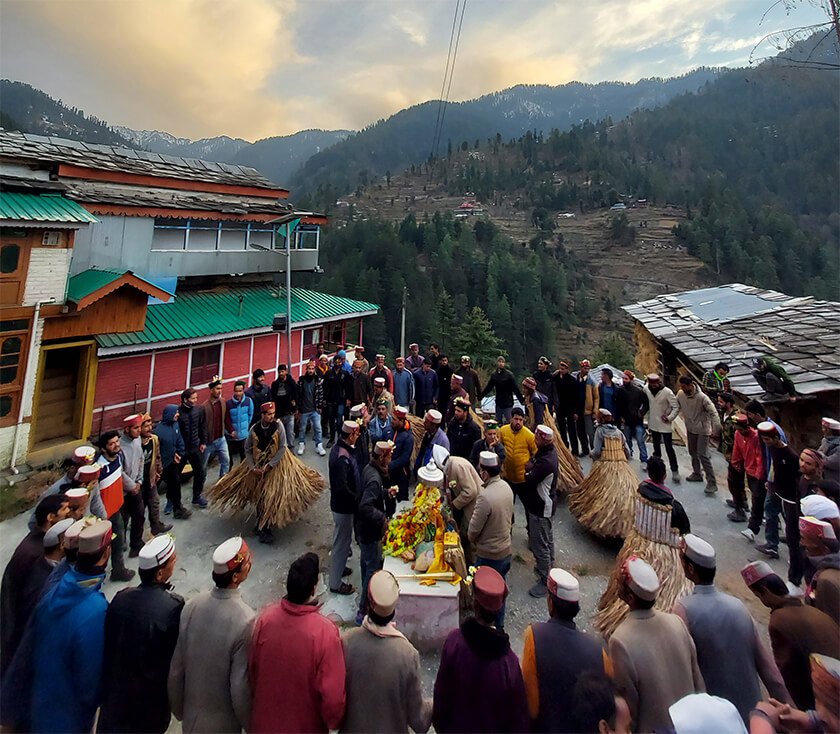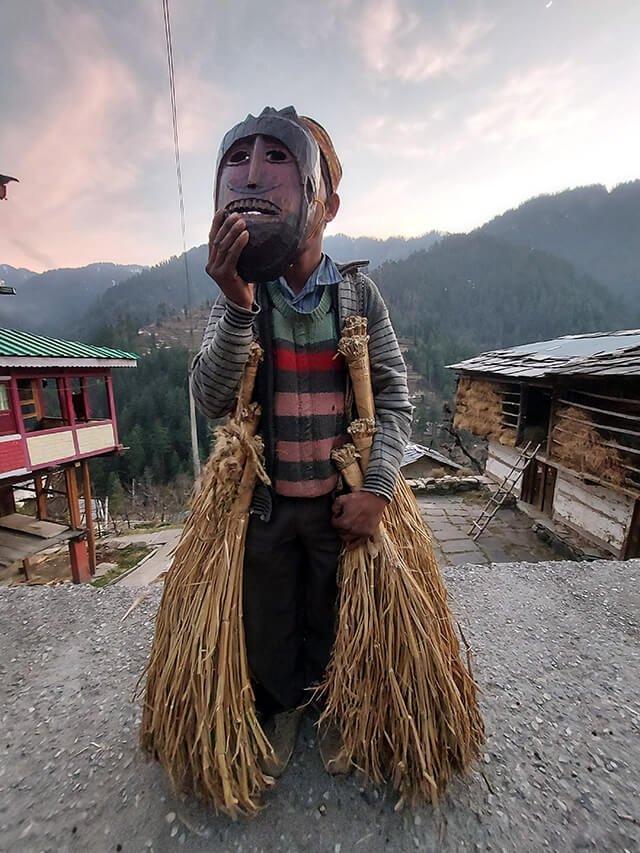 That's all in this Jibhi travel blog, if you have more detail to add please leave a comment below. 
If you have any questions or want to follow my journeys more closely, let's connect on Instagram.
View this post on Instagram