In this blog I am sharing some of the best tourist places in Himachal Pradesh – offbeat and popular both, including some of my personal favorite ones.
Those who follow my journeys closely, particularly on Instagram, may know that I love Himachal. I have spent more time at the so-called tourist destinations in Himachal Pradesh than in all other places in India put together.
And no, my love for Himachal doesn't have to do anything with the fact that I was born there. I have lived almost all my life in New Delhi and have hardly visited Himachal until I actually quit my corporate career behind and become a travel blogger.
To further justify my innocence, let me tell you that during my initial year of travel blogging, I didn't visit any tourist places in Himachal Pradesh. I spent almost 3 months in Northeast India, three months in the south of India, and the rest of the time, exploring Southeast Asian countries. I even took my mother for a 15-day Char Dham trip to Uttarakhand (the neighbouring state) but not a single day was spent in Himachal.
So yea, the introduction to Himachal Pradesh happened a little late in my blogging career, and when it finally did, it became like an addiction!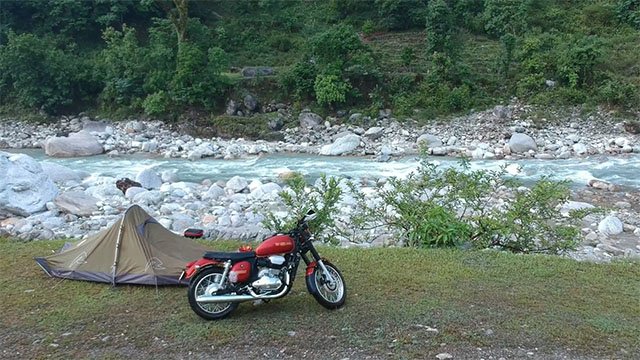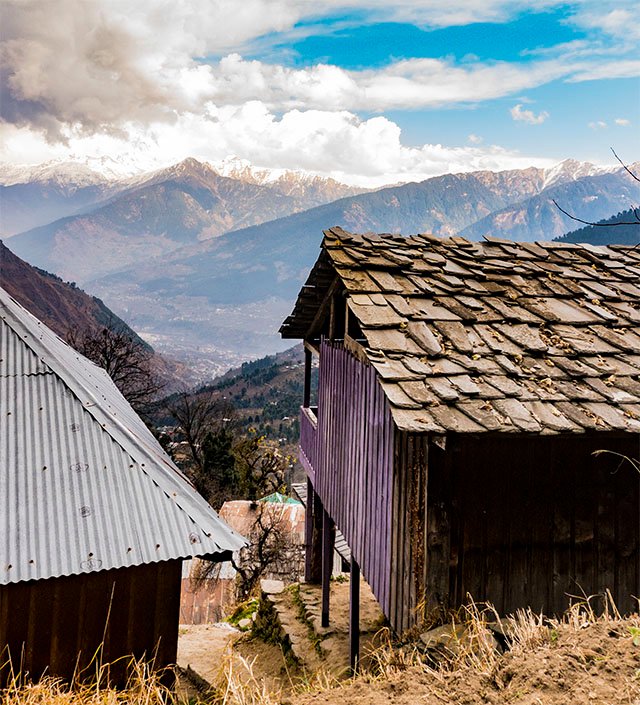 From natural beauty to good infrastructure, places to see in Himachal Pradesh excel in everything – at least with its neighbouring Himalayan states. But what makes it top my list of best places to visit in India is the people. The local community there is, by far, the friendliest I have found across India.
Though there are other Indian communities too that I totally adore, there's something exceptional about the people in Himachal.
So yea, as someone has said, "It's not the place, I think. It's the people" is, perhaps, the driving factor – not to mention, the tourist places in Himachal Pradesh are beautiful too.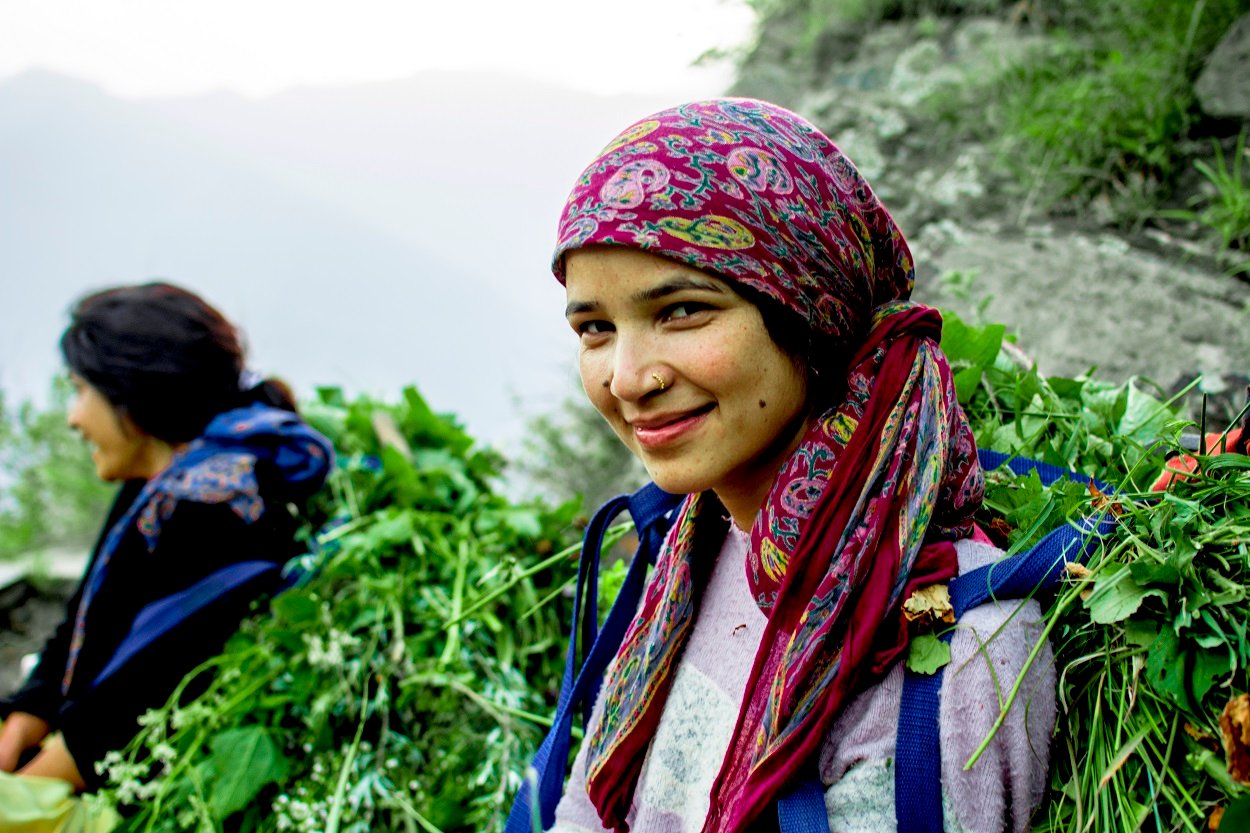 Best Places To See In Himachal Pradesh
I've been to the nooks and corners of this Himalayan state. In fact, I have been to places that most people might not have heard of before – villages with no introduction to tourism, to valleys that have no Wikipedia pages or any mentions on Google, but just my blog.
And collecting all my knowledge together and putting an effort to make a list today, these are my top 4 favorite offbeat places to see and top tourist destinations in Himachal Pradesh…
Offbeat Tourist Destinations In Himachal Pradesh
Sethan, Hamta Valley
Out of all the places I've been to in the Himalayas, Sethan remains my top favorite. After all, there's a reason why I decided to start a camping business in Sethan and not somewhere else.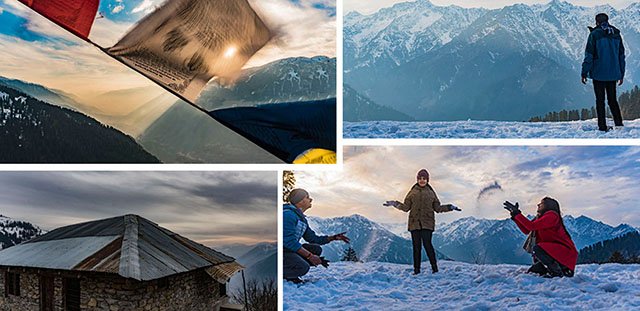 Sethan offers some of the most beautiful views of the mighty Himalayas and the colossal Dhauladhar range. If I speak about its location, it kind of sits on top of Manali town. From Sethan, you can see at least a dozen layers of mountains and as far as 20km into the Kullu Valley – making it one of the top places to see in Himachal Pradesh.
I visited Sethan for the first time back in 2017 and since then I've been there more times than I can remember. Getting to Sethan is easy. Just catch a bus to Manali and a 45-minute taxi from Manali to Sethan. A 100% Buddhist town, Sethan introduces you to a different world than you can imagine.
Read More about Sethan here: Sethan, Hamta Valley. And here's a youtube video of the place I have made:
Village Cheog
Until now, every time someone asked me about a real village experience in Himachal Pradesh, I recommended them Hallan Valley or Fojal Valley (in Kullu District).
The only problem was, there were no guesthouses in either of the two places.
Though I have been to Hallan and Fojal many times and have stayed with local families for weeks, staying with a family and sharing their space may not be very convenient for a regular tourist wanting a bit of privacy.
So what makes for a convenient option if someone wants a comfortable village experience among all the tourist destinations in Himachal Pradesh?
My Answer: Cheog, near Shimla.
I happened to visit Cheog in August 2019 and it suddenly became one of the best offbeat tourist destinations in Himachal for me.
Cheog is meant for those who want to experience a village setting all on top of getting a comfy stay. There are about 20 villages in the town, with almost every person in the village being a farmer.
There is only one guesthouse in the village, run by a local family. So when you'll in Cheog, rest assured that you will be the only tourist around, living among a few dozen locals.
Read More about Cheog: Cheog in Shimla. And see this Youtube video of the place:
Chanshal Valley
Home to Shimla district's highest peak and the highest motorable pass, Chanshal Valley connects India to Tibet. It may be one of the most offbeat destinations in Himachal Pradesh but certainly among the most beautiful ones.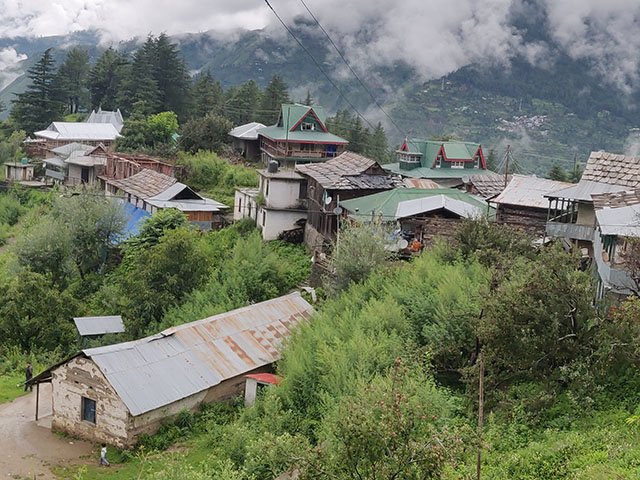 Not many people visit the Chanshal Valley. And those who do are either travel junkies or off-beat travel enthusiasts. I happened to visit Chanshal Valley after spending a few days at Mashobra Greens near Shimla.
A trip to Chanshal Pass will make you drive on some of the narrowest and steepest road networks in the world, with many dirt trail patches and slush (especially during monsoon months) making your journey interesting.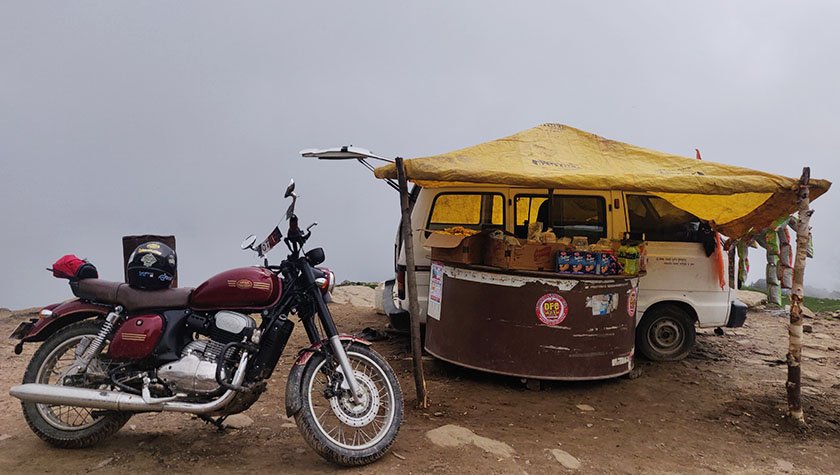 Larot remains the base camp for almost everyone visiting Chanshal Valley which has a few guesthouses. From Larot, the highest point of Chanshal Pass is about 15km.
Read More here: Chanshal Pass, or watch a video about it below…
Popular Tourist Destinations In Himachal Pradesh
Spiti Valley, Himachal Pradesh
Spiti Valley is unlike any other region in Himachal. It offers moorland-like landscapes and a setting very similar to Ladakh. But where Ladakh (especially places around Leh) is more crowded and commercial, a Delhi to Spiti Valley trip offers a much real and far better adventurous experience. And if you are planning a Spiti Valley camping tour, it's even better.
What's better is, where Ladakh remains unconnected during winter because of heavy snowfall on high passes, Spiti Valley remains accessible to drive throughout the year. There are moreover many cheap Spiti Valley tours to choose from.
Off-late is becoming one of the popular tourist places in Himachal Pradesh.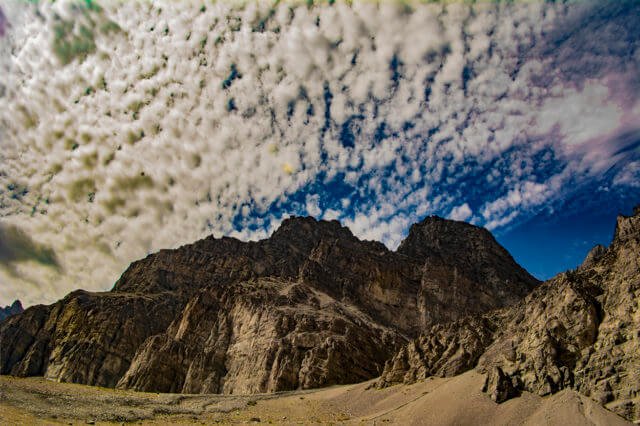 Spiti Valley is (nearly) 100% Buddhist. So, if you want to explore Buddhist culture and some of the oldest monasteries in India, Spiti Valley is the place to be.
Where most people visit Spiti Valley from Manali and return the same way, I advise you to do a complete loop from Shimla to Kaza (Spiti Valley) to Manali. Though the route is a little longer (takes at least 6 days) you get to see and experience most of it.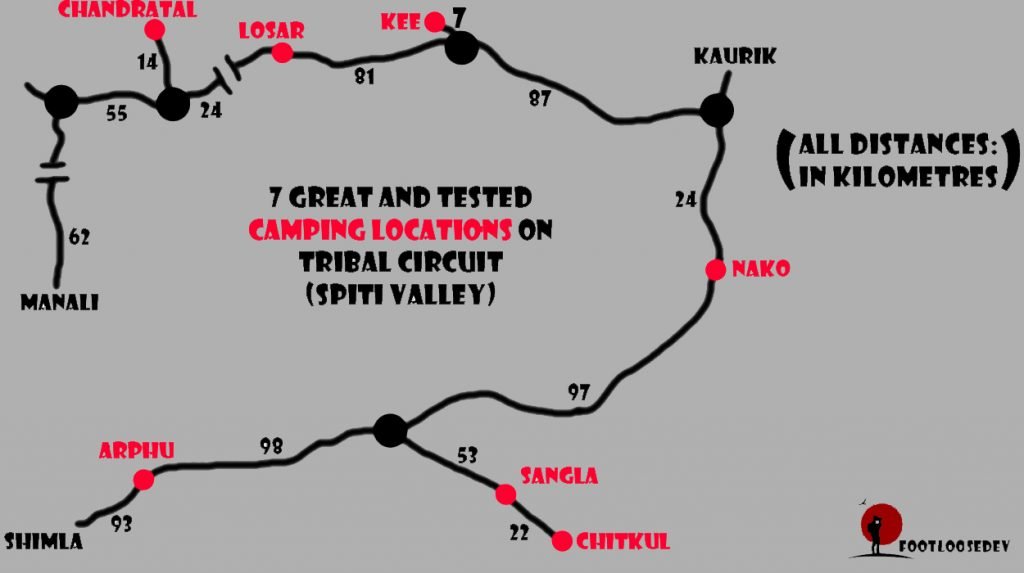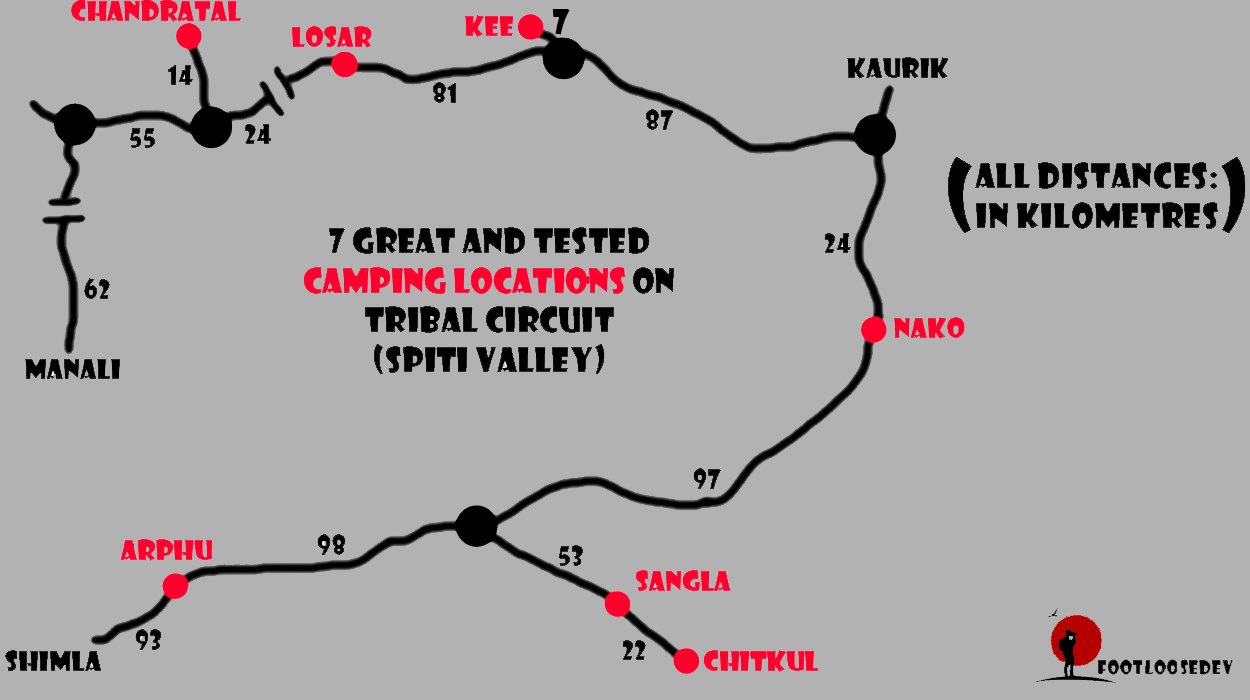 The best way to explore Spiti is by planning a self-driven road trip. Visit Spiti Valley in summer and visit Spiti Valley in winter to experience two very different sides of it.
Manali
Next in this list of top popular places to visit in Himachal Pradesh is the town of Manali. And Manali gets a much-deserved place for the variety of experiences it offers.
From a rich backpacking scene to adventure activities, and nature parks to coffee shops, Manali has something for everyone. Here, you can find a 300 Rupee per night backpacking hostel, and then seemingly next door, you will find a luxury resort charging 10 thousand Rupees per night.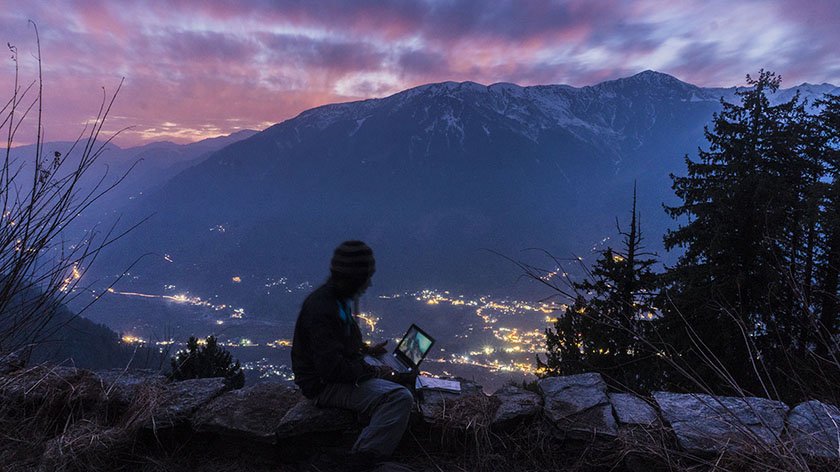 Check this blog on top hostels in Manali, if you are travelling to Himachal Pradesh on a budget.
According to this article on TOI, Manali got nearly 40 Lakh tourists in 2017 (consider more numbers in 2018 and 2019). Now, if we compare this number with the state's total number of tourists in 2019, that according to this report was nearly 1.70 crore, we get an idea about the popularity of Manali. No wonder, Manali is one of the top tourist destinations in Himachal Pradesh.
And speaking of why it is one of my personal favorite, well, let's count that in the number of activities/experiences/places-to-see we have in and around Manali:
Hadimba Temple (a 16th-century temple)
Manali Mall Road (for shopping and food)
Museum of Himachal Culture (for museum lovers)
Vashishth Hot Spring (for bathing in hot sulphur water)
Rohtang Pass (highest mountain pass. 50km from Manali)
Solang Valley (for adventure activities like paragliding. 50 km from Manali)
Check this detailed travel guide on Manali I have written after my 20+ visits there.
Mcleodgunj, Dharamshala
You write a blog on the best tourist destinations in Himachal Pradesh, or the popular places to visit on a holiday, and not mention Dharamshala? Not possible!
Home to the Tibetan leader in exile the 14th Dalai Lama and the biggest community of Tibetan migrants in India, Dharamshala (or the town of Mcleodgunj where the Dalai Lama lives) is certainly a must-visit.
From monks walking with their prayer beads and chanting mantras as they go about their day to the smell of butter tea coming out of every cafe, this is India's own version of Lhasa. Mcleodgunj, Dharamshala is also, therefore, often referred to as 'little Tibet'.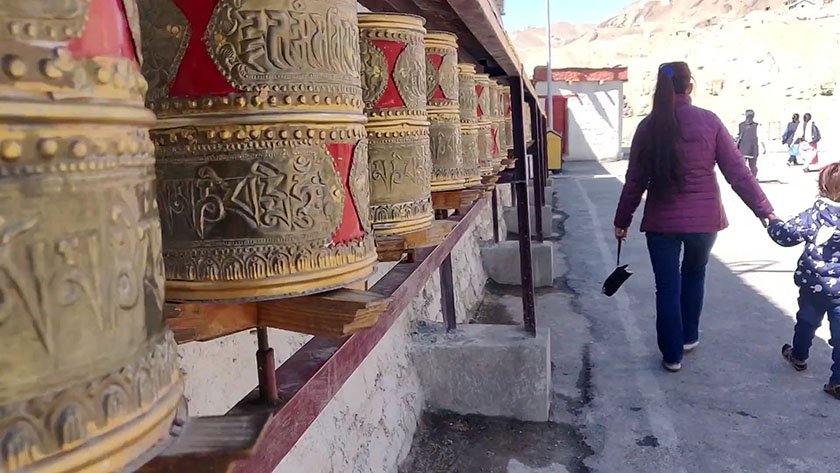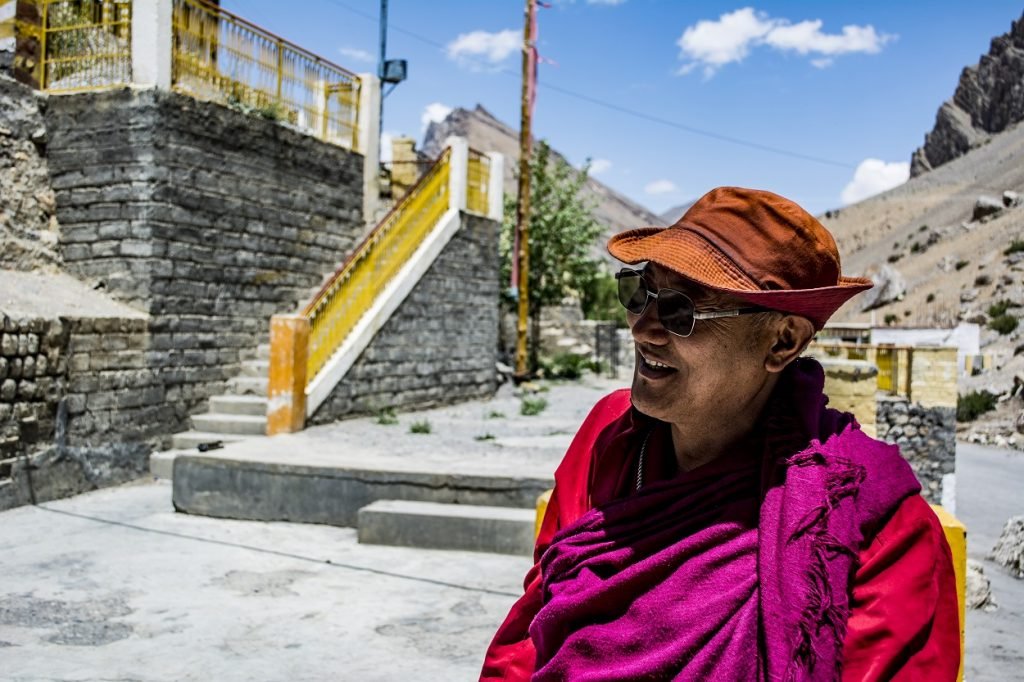 As much as I loved this place for its people and its aura, the food there is also something that's worth a mention. From pancakes to thupkas to momos, every café has its own variety of dishes with its signature Tibetan touch.
Read my Dharamshala travel blog for more reasons why I think Mcleodgunj, Dharamshala is one of the best places to see in Himachal Pradesh for tourists.
You may also be interested in this detailed Himachal Pradesh travel guide I have written mentioning more details than just top destinations.
Useful Travel Tips
Now that I have discussed some of the popular and offbeat destinations let me share some of the most useful tips to keep in mind.
Most places in this Himalayan state don't accept any form of digital payment.
ATMs, outside of the main towns like Shimla, Mandi and Dharamshala can also be rare.
The best time to visit Himachal Pradesh is during summer. Winter (unless you want to see snow) can be too harsh to travel around. Monsoon months are also not favorable times to visit as most places become landslide-prone during the rainy season.
For a scenic view of snow-covered hills, winter is the best time to visit.
Most locals speak Hindi, with very little knowledge of English.
Locals here are very welcoming and affable. The entire state is very safe to travel to, even for solo female travellers.
The best way to travel is by road. State and private buses are frequently available between destinations. There are three airports too, including one in Dharamshala, one in Kullu and in Shimla.
If you are travelling solo or with your partner and friends and want to reach your destination in time, consider taking a Himachal Road Transport Corporation (HRTC) bus. It is possible to book them online using this website.
Travel during the offseason to save money on hotels and airfare.
If travelling in a car, and in a non-HP number, be prepared to pay Green Tax before entering popular cities in Himachal Pradesh like Manali, Shimla and Dharamshala, among others.
While most places in Himachal Pradesh do not require a Protected Area Permit (PAP), foreign nationals visiting the Spiti Valley region will be required to have one.
Since it's a Himalayan state, make sure you pack a pair of trekking shoes or at least a pair of comfortable trainers.
The locals are warm and affable but many of them are also protective of their culture. So be mindful of local culture and customs.
During a road trip to Himachal Pradesh, be prepared for bumpy rides.
And last but not the least, real Himachal lies beyond popular places like Shimla and Manali. Don't just follow a guidebook. GO! Explore!!
---
That's all in this travel blog on tourist places in Himachal.
If you are looking for a complete itinerary, rather than a list of suggested places, here's a blog I have pulled out for you from the internet on the best Himachal Pradesh itinerary.
If you have more suggestions to add to the places to visit in Himachal Pradesh, please leave a comment below.