Planning a trip to Chanshal Pass in Pabbar Valley? This travel guide is all you need!
"Shimla district's highest motorable pass?" Are you sure? Where is it? I've never heard of this name before."
I fairly remember how my friend responded on the phone as I told him about Chanshal Pass in Pabbar Valley. I was on a 1-month solo road trip across the Shimla district, in Himachal Pradesh, the last few days of which I planned to spend with an old friend.
About the trip… I started my trip from New Delhi (solo) with Mashobra village being my first destination, before I rode from Chail to Shimla, followed by 2 nights in Cheog and 2 nights in Kotkhai. It was in Kotkhai that someone suggested Chanshal Pass or Pabbar Valley and I immediately planned it with my friend.
I was having dinner with my host in Kotkhai and told him how I am meeting an old friend over the next few days in Narkanda. "He has booked a bus to Shimla, from where I will pick him up and then we go to Narkanda together," I told my host.
It was then that my host introduced Chanshal and Pabbar Valley, and I immediately fell in love with the place.
In Google pictures, at least – that my host showed me on his mobile phone – Pabbar Valley looked no less magical. He told me how despite being just as beautiful, and almost as high as the frequented Rohtang Pass (in Kullu Valley) Chanshal Pass remains one of the least visited places in Himachal Pradesh.
Recommended read: Rohtang Pass Permit if you're going there.
Chanshal Pass And Pabbar Valley: Introduction
At 3,700m above sea level, Chanshal Pass is just as high as Rohtang Pass (3,900m above sea level) and remains snow-covered most of the time of the year.
It is the gateway to Dodra Kwar, which takes you to Rupin Pass, before connecting the route to Sangla Valley (home to Chitkul if you've heard of it) and further to Spiti Valley. (Tip: For Delhi to Chiktul by road, or a Delhi to Spiti Valley road trip, there is a different route and not this one).
Chanshal Pass (and 'Chanshal Peak' that can be walked from The Pass) remains the highest point in Shimla district. From the top, it offers enthralling panoramic views of the valley. It is a fairly offbeat place, as compared to other places in Himachal Pradesh, making it (at least for me) one of the top places to visit in Himachal Pradesh.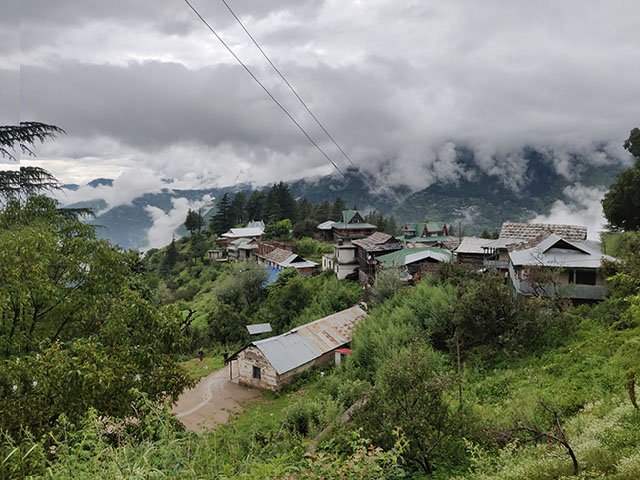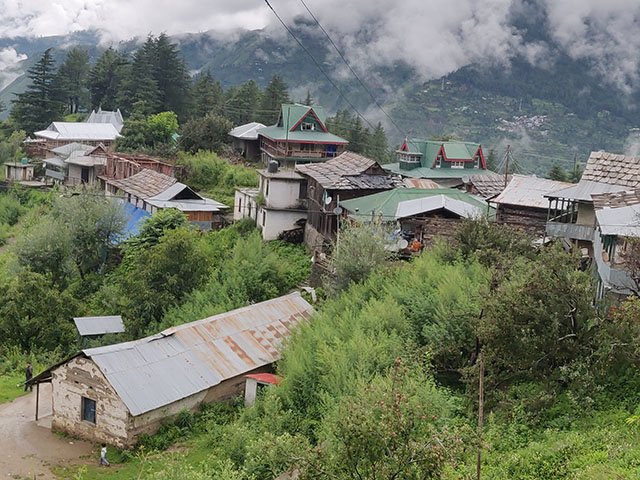 The drive from Delhi to Chanshal Pass (particularly when you enter Pabbar Valley) is quite scenic too. And a trip is highly recommended to those having a keen interest in off-roading and photographing offbeat landscapes.
Even though the town of Rohru (which is only about 50km from Chanshal Pass) is one of the major towns in Himachal, anything that's East of Rohru remains pretty much remote.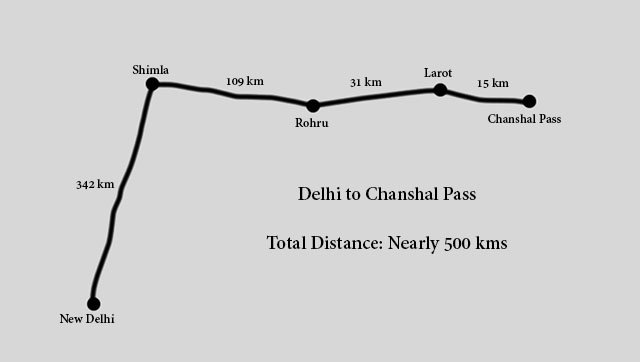 Not a lot of people visit Chanshal Pass. And the ones who do are either travel junkies or off-beat enthusiasts.
A trip to Pabbar Valley would moreover mean that you will be driving on some of the narrowest and steepest roads you have ever been on, with many dirt-trail patches and a lot of slushes (especially during monsoon months) to make it interesting. It was no less an adventure for me than a Sach Pass bike road trip for most motorcyclists in India.
Delhi To Chanshal Pass
If you're coming on a bus, just like my friend did, you can find a direct bus to Rohru (from New Delhi) that starts from New Delhi sometime in the evening and drops you in Rohru in the afternoon. From Rohru, you will have to break the journey and find transport to Chirgaon, which is another big town. From Chirgaon, get a bus to Larot.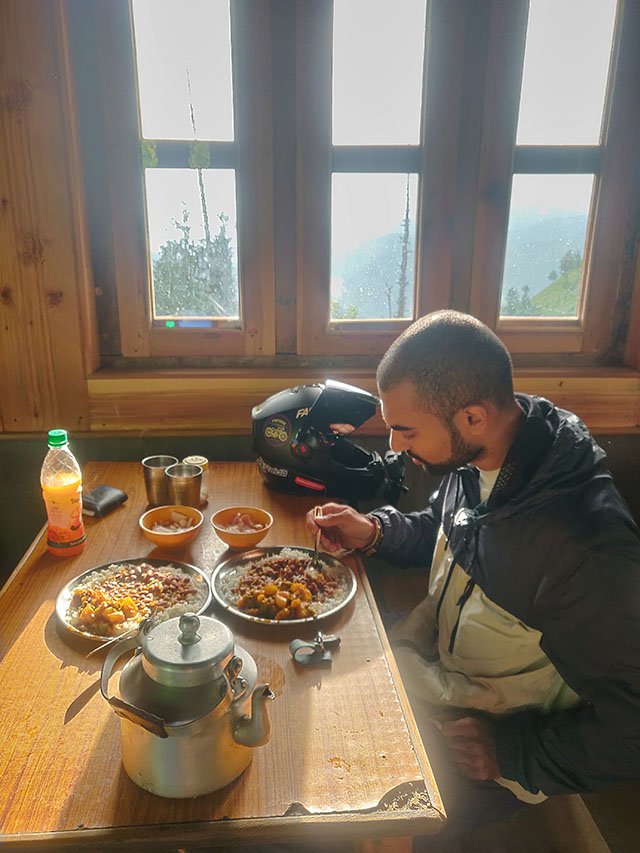 Larot is about 15km before Chanshal Pass and has many accommodation options. Whether driving or coming by public transport, Larot remains everyone's base camp. Spend a night in Larot and catch a local shared taxi to Chanshal Pass and back, the next morning.
If you're driving, however, it is possible to drive all the way to Larot in a day. Though, of course, it will be a long drive, nonetheless doable. You will be driving on National or State Highways until Chirgaon. From Chirgaon to Larot (about 20km) you will find a narrow and steep uphill climb.
Travel Tips For Chanshal & Pabbar Valley
Thanks to regular buses, it's fairly easy to travel in a bus all the way to Chanshal. All you will have to deal with is changing the buses a couple of times. As I said above, if you are coming from Delhi, the best way to travel is you catch the direct bus from Delhi to Rohru and then another bus from Rohru to Larot. If, however, you missed the Delhi-Rohru bus (as there's only one bus every day) do it as Delhi-Shimla-Rohru-Larot.
Use the HRTC website to book the book online.
If you are driving, however, you can do the journey all the way from Delhi to Chanshal in a day. Though it will be a long 12 hours journey, rest assured a scenic one. The Delhi-Chanshal route is much more scenic than Delhi to Manali road.
The weather in Pabbar Valley remains cold for most of the time of the year. So no matter what time of the year you are travelling, make sure you carry enough woollens.
Between December and March, there are fairly good chances to find snow across the valley. If you know snowboarding or skiing, you can also try some backcountry snowboarding here as the slopes remain totally empty during winter.
You can find enough guesthouses as well as a hostel in Larot that charges about 300 Rupees a bed. The place I stayed in was called Thira Chanshal and it was clean enough.
There are no ATMs in Larot. The last ATM you will find on this route will be in Chirgaon, but it's always a good idea to get the cash out in Rohru.
Speaking of the phone network, Airtel works absolutely fine in Larot. During my stay at Thira Chanshal, I was able to use the 4G network from my Airtel and even upload a youtube video on my channel. It was just as fast as it works in New Delhi. My friend, however, had Vodafone and it had an intermittent signal. I was told that Jio also works fine there. It was only at the pass that there was no phone network.
Have you been to Chanshal Pass? Or someplace else in Pabbar Valley? How did you find it?
Here's a video of my trip from my Youtube Channel: