Planning a road trip to Sach Pass? Here's an ideal Bairagarh (or Bhairagarh) to Killar, via Sach Pass, itinerary… But before we start, here's a quick video of my Bairagarh to Sach Pass ride.
For some reason, Sach Pass has become the new favourite among the Indian motorcycle community. I've heard many adventure riders sharing their stories of how Sach Pass gave them more thrill and adventure than other circuits including Spiti and Nubra valley."Spiti Valley circuit is only longer, but the real adventure is in Sach Pass bro," I remember someone saying so proudly that his statement, in fact, forced me to plan Sach Pass myself.
Naturally, I took my Jawa 42 in Sach Pass and it took me 3 days all the way from New Delhi until I reached Keylong and concluded the journey.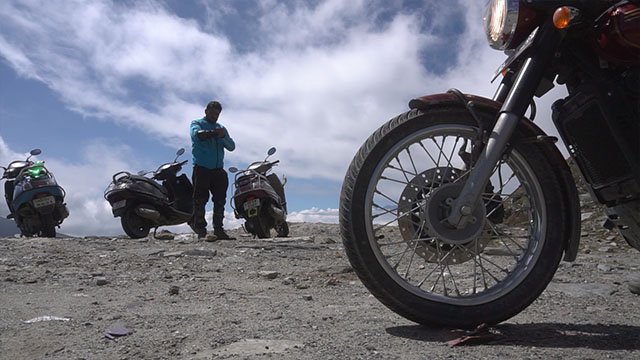 To be honest, Sach Pass was a good adventure but there was nothing extraordinary about it. The route was not confusing, the river crossing was livable and the road conditions were quite similar to what I found last month while doing a road trip to Chanshal Pass (Shimla district's highest motorable pass).
So yea, Sach Pass, at least in the month of September, was pretty average. And basis on the route I followed and things I observed on the way, here's a quick itinerary for Sach Pass, following Delhi-Bairagarh-Killar-Keylong route.
Also Read: Ladakh In Pictures | Shinkula Pass Motorcycle Itinerary
3-day Sach Pass Road Trip Itinerary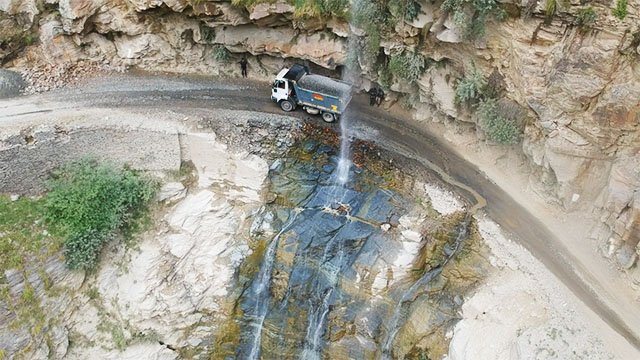 Day 1: Delhi To Bairagarh
Every time I do Delhi-Manali, the first 250km of a long boring highway stretch (until I reach Chandigarh) remains the most dreadful experience of the entire journey. And this time, as I planned Delhi to Bairagarh on Day 1, I did not have 250 km of riding on highways in plains, but double the distance… 500 km.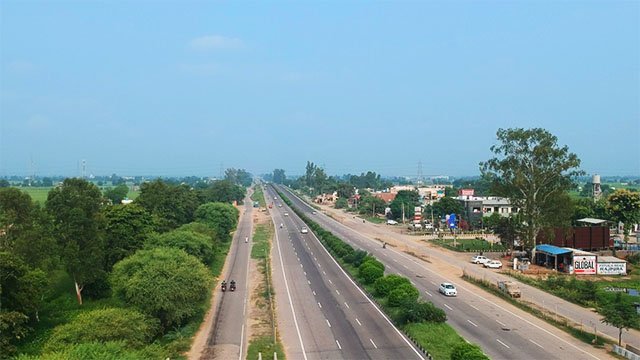 The Delhi to Bairagarh route goes via Patnkhot with a total distance being nearly 700km. As you leave Pathankot, you enter the foothills of the Himalayas. From Pathankot to Bairagarh, the distance remains nearly 200km.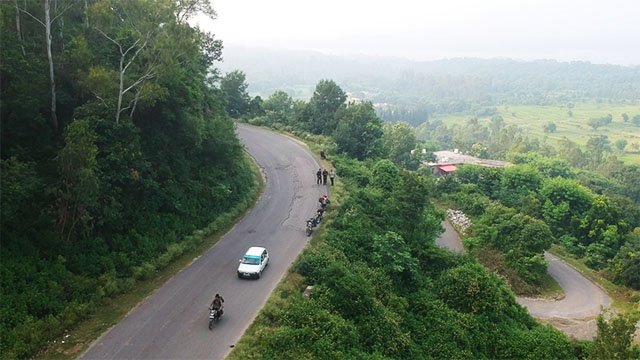 The road from Delhi to Pathankot remains pretty good in shape and you can reach Pathankot in about 7 hours (with a few stops). Once you start ascending the mountains from Pathankot, the road conditions remain a mix of good and bad with the road being two-way for most of the part of the journey, restricting the top speed. Starting Pathankot, the route will take through Banikhet – Chamera Dam – Koti – Tissa – Bairagarh.
Until Tissa, the road is in good shape, and the real fun starts after Tissa when any hints of tar on the road disappears and leaves you with a narrow dirt trail to follow. As you get closer to Bairagarh, you will start coming across water streams, waterfalls, and landslide-prone areas.
Delhi to Bairagarh around least a 14-hour journey, so leaving Delhi in time is advisable. I took a little longer, however. I started from Delhi at 4 in the morning and reached Bairagarh around 9 in the night.
Day 2: Bairagarh to Killar Via Sach Pass
After Bairagarh, the real nightmare starts, and any definition of "Road" disappears. Water streams start appearing, with an overdose of slush, landslide points and steep ascents all the way to Sach Pass.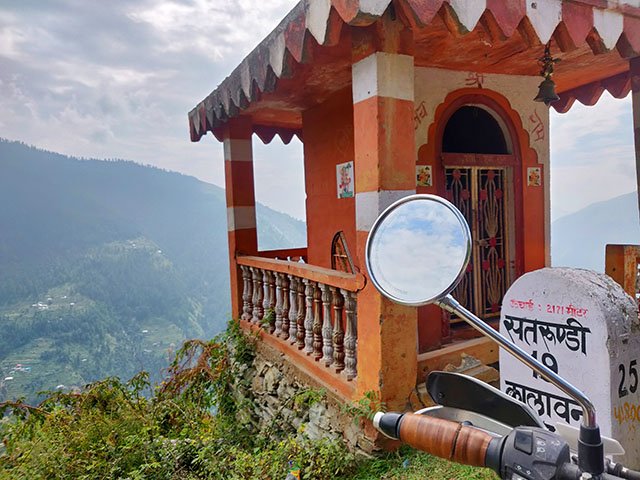 From Bairagarh, the journey will take you as Bairagarh – Kalaban – Satrundi – Sach Pass – Killar. You will find places to eat in Kalaban, Satrundi, and even on top of the Pass.
The moment you start descending (from the Pass) towards Killar, you will come across Bagotu Nallah which remains the toughest river crossing of the entire trip, no matter which month you're visiting Sach Pass. In the month of September, Bagotu Nallah is the least ferocious and feels more adventurous than deadly.
The road condition until Killar is extremely nightmarish and possibly the worst you will find throughout the trip. It can take 5-6 hours to do Bairagarh to Killar.
Day 3: Killar to Keylong
I remember when I was in Killar, I thought the road to Keylong will be in good shape and will take a couple of hours to reach (at least that's what Google says) but it was nothing like that. It took me around 7 hours to do Killar-Keylong.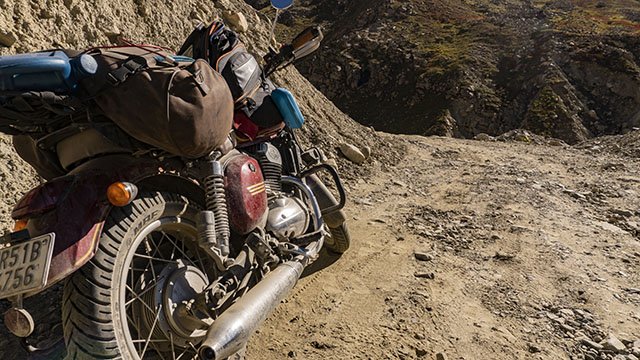 From Killar until Udaipur, the road remains a mix of dirt trail with no hints of tar. There will still be slush, a few water crossings including the Madgran Nallah which may again have you thinking for a minute about how to cross.
From Udaipur however, the road to Keylong will mostly be good shape.
Again, think of Killar to Keylong as a 7-8 hour journey and plan accordingly. You will not find many villages or mechanical help between Killar and Udaipur.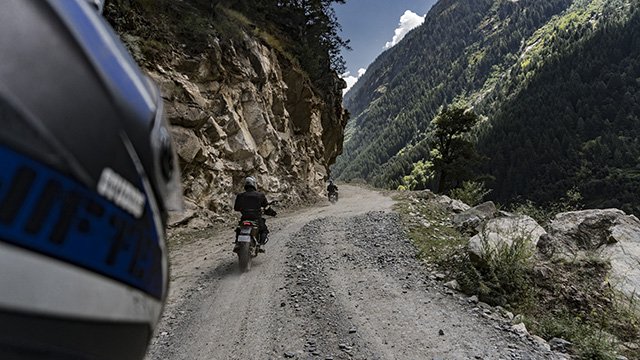 Best Time To Do Sach Pass
From my experience, the months of September and October remain the best and safest to do Sach Pass. This is when the river crossing in Sach Pass is the easiest.
As soon as the winter subsides (starting March) the numerous rivulets caused by melting snow make the route slushy and full of river crossings. This is when you can find waterfalls down right in the middle of a road (and I meant SEVERAL WATERFALLS). Then comes monsoon which makes it an even worse time to do Sach Pass or any other high pass for that matter. Rain not only adds to all the water streams and waterfalls but also creates a serious risk of landslides across the route. After Monsoon, September is the time when the road conditions get better.
Starting November, winter hits the Himalayas and doing over 4000m above sea level becomes a mere fool's play.
So yea, in short, September and October are the best time to do Sach Pass.
Have you done Sach Pass or a part of the Bairagarh to Keylong route? How was your experience? If you think I've missed any detail, please share it in the comments below!