Update 25-October-2019: I am back from the ride and successfully did a part of the journey with friends, and a part of it, solo. Here's a link to the blog post I wrote about Sach Pass (Sach Pass Motorcycle Itinerary). If you're interested to read about Shinkula and Zanskar, Read: Shinkula Pass Zanskar Road Trip Itinerary. You can also watch the entire series (everyday vlogs) on my youtube channel. Here's the link to the Sach-Pass-Zanskar Playlist.
Now, continue with the article I wrote before the commencement of my Sach Pass–Zanskar–Kargil–Leh journey. Enjoy the blog. Happy travels…
Until now, motorcycling seemed like an utter waste of effort to me. I always thought, what thrill do these so-called bikers get in riding across a place for weeks. I mean think of it this way: when you travel from point A to point B in a bus or, say, in a train, you get to see and do so much than when you do the same journey riding a motorcycle. When you're on a motorcycle, all you do is get a good hang of the road, ride, and ride more. But when you're travelling in public transport, or even doing a road trip with your friends in a car, you look around, speak to the person sitting right next to you and even read a book, or perhaps, write one.
So yea, travelling by any means but on a motorcycle always felt more rewarding to me… but, only until now!
If you do not already know, about four months ago, on April 2019, I bought a motorcycle. And since then, I've planned two solo-motorcycle trips in the Himalayas. On the first journey, I covered about 3000km in the Himalayan state of Uttarakhand, over a period of 20 days, exploring offbeat villages, meeting tribal people, and even camping in the wilderness and experiencing solitude in a way that I didn't do in ages.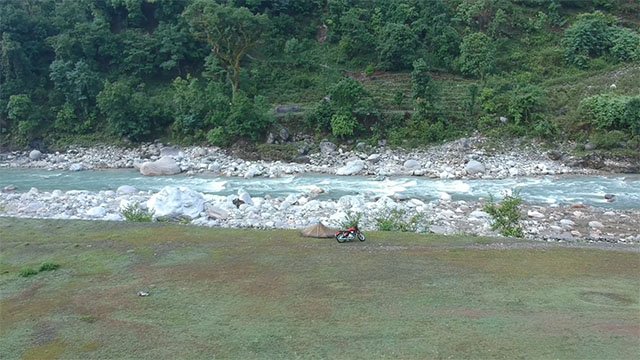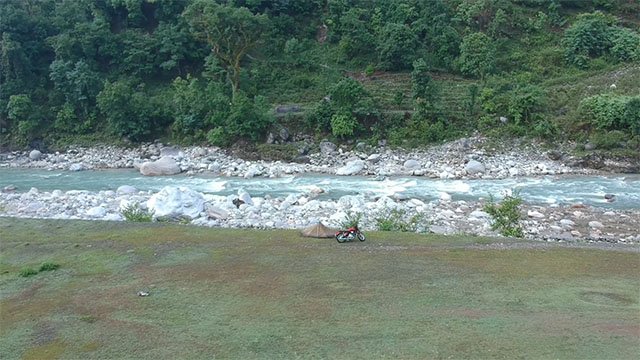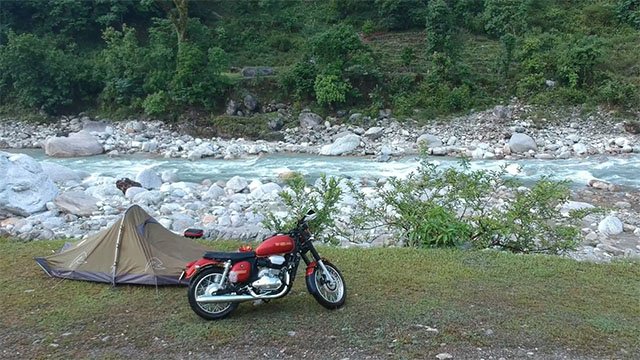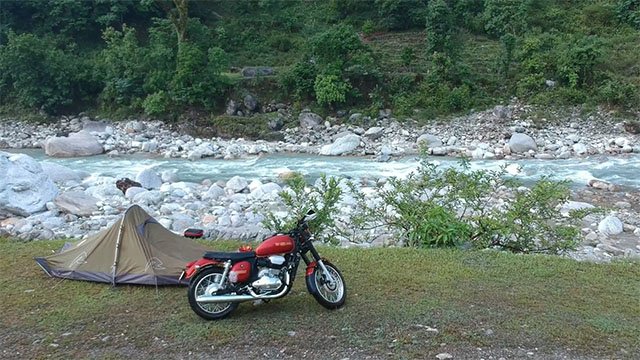 My second journey took me across the Himalayan state of Himachal Pradesh. I started from the Shimla and travelled all the way to Chanshal Pass – the highest motorable pass in Shimla district. In just about a month, I visited places and stayed at towns that others around me had no idea existed.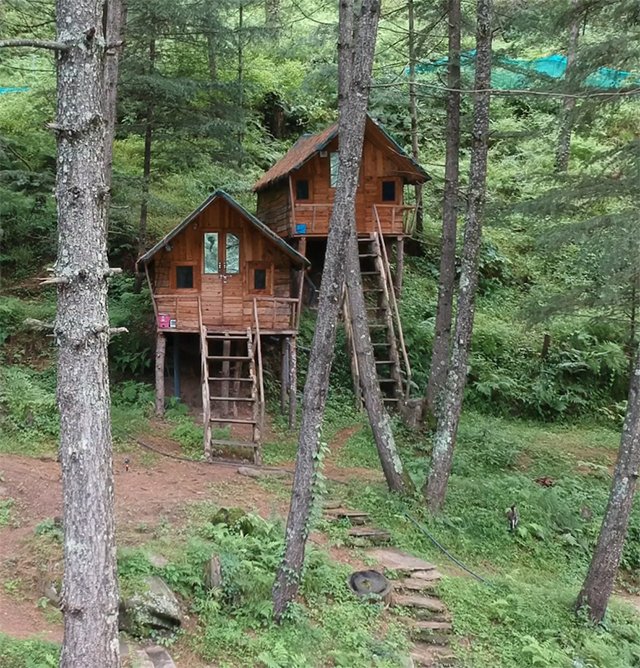 The Upcoming Trip
Whilst I have had a pretty decent adventure during the previous rides (and a few more I've had in during the previous years) I feel I owe it to myself to do something big, an unrivalled trip that I can look back on and question the sanity of in more mature riding days to come.
Moreover, I am planning a 3-4 month ride across Nepal and Northeast India in winter, and what I've planned on this upcoming trip will only make my confidence as a motorbiker grow a little more. The itinerary I have planned this time will have my creative juices flowing, maybe enough to lead me down a path never before considered.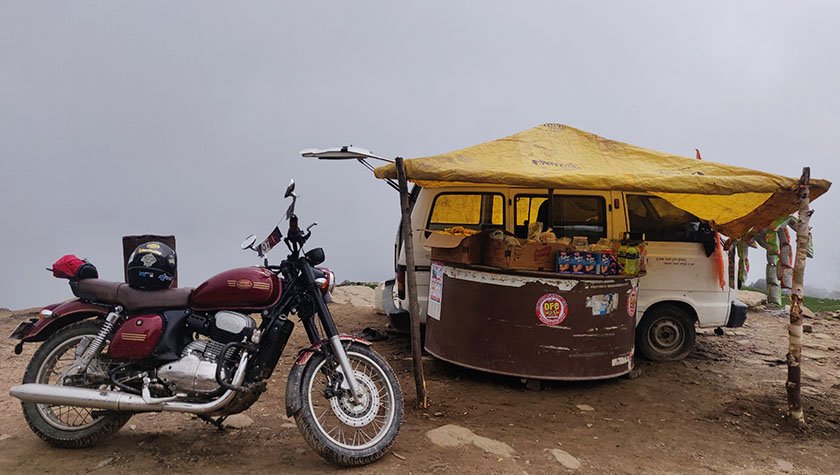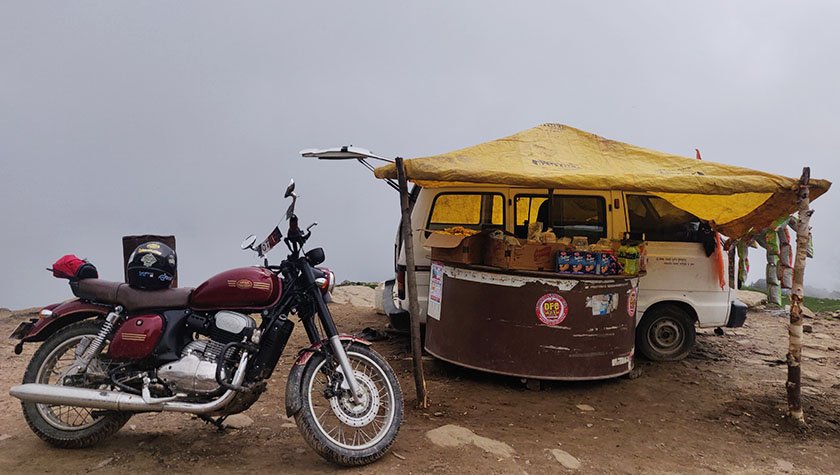 What's So Extraordinary About This Ride
Those from the motorbiking community in India very well know that Killar to Sach Pass offer some of the most challenging motorable road in the Himalayas, something that's next level to riding in Spiti Valley – forget riding to Ladakh (from Manali) or doing the highest motorable passes like Khardung La.
Sach Pass is one epic concoction of narrow gorges, deadly river crossing and isolated roads. If you will Google, it is not Ladakh or someplace in Spiti that win the title of 'deadliest roads in the world' but the route that take you from Killar to Sach Pass and further on. Pangi Valley, in Himachal Pradesh, is often referred to as the big daddy of mountain passes – a name just enough to give most riders shivers down their spine.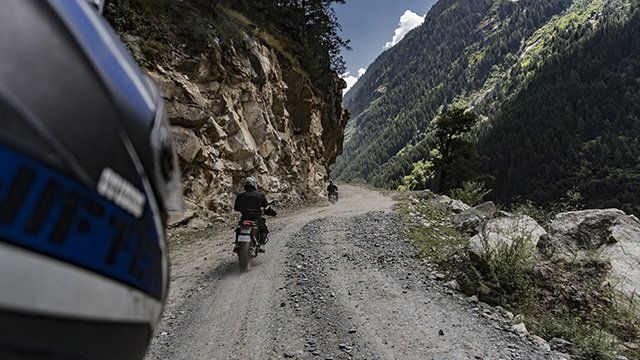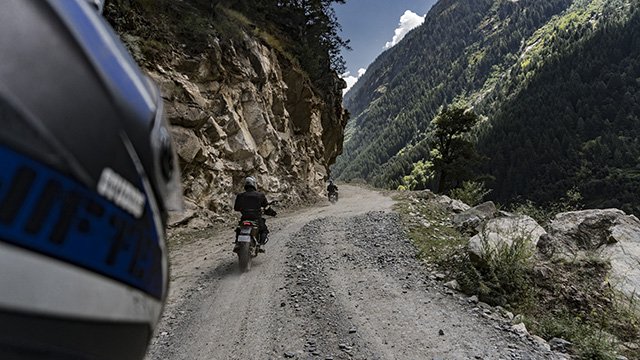 And then, my journey won't stop after conquering Sach Pass and Pangi Valley, as after doing this, I will move further towards Ladakh while avoiding the most common itinerary of Keylong to Leh, but following a rather unusual route that takes you from Keylong to Zanskar (Keylong-Sinko La-Padum-Rangdum).
No, I am not saying that this is an unusual itinerary, or that, no one has done the two routes in one journey before. What I am saying is, such an adventurous ride is a new thing for me. Of course, I have had a fair share of adventure in life that included hitchhiking for days and camping in jungles, but riding 100-200km every day for about a fortnight on some of the world's toughest roads will challenge me in ways that I cannot imagine right now.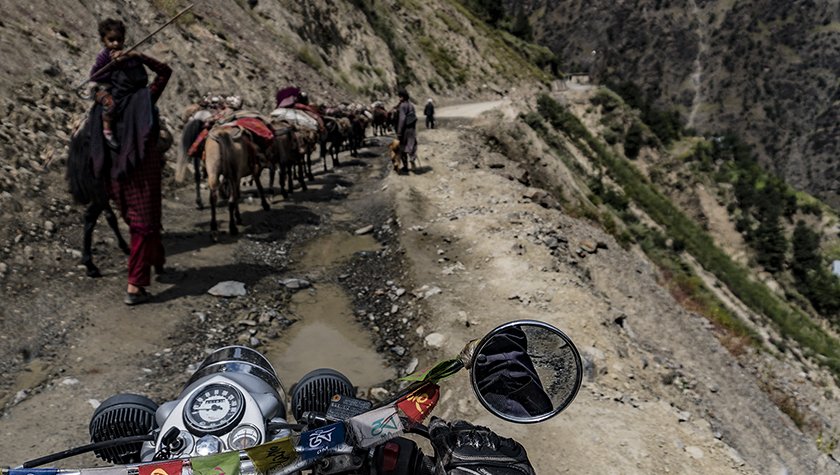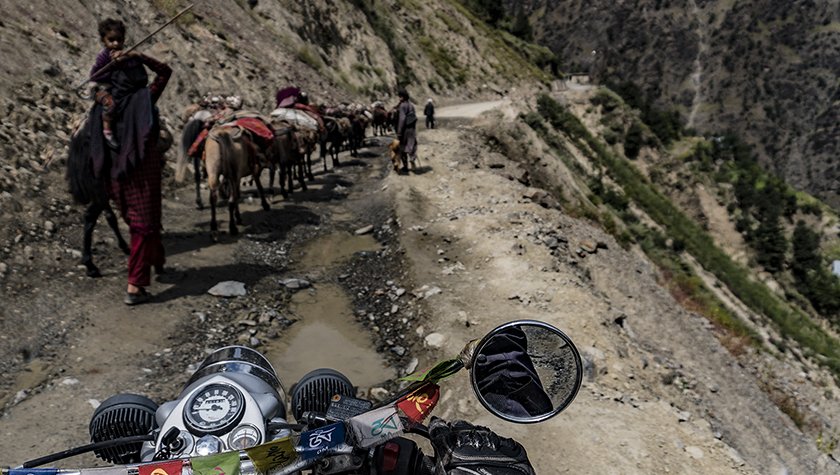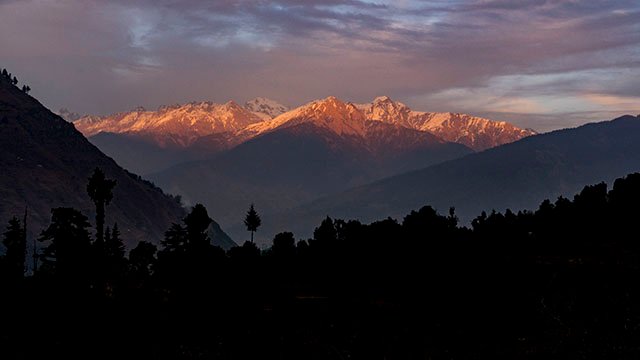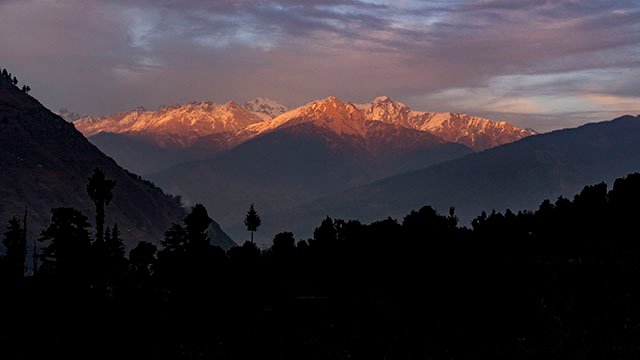 It All Starts Tomorrow
So having prepared this unusual itinerary, I find myself deep in the mire of trip preparation – whose answer lies somewhere between carrying all things of necessity to travelling as light as possible. And it is these minute details that, currently, are the hinges on which my life hangs – at least, at this particular moment as I am writing down this article.
So come one, and come all, and enjoy my topsy-turvy question-filled existence as Footloose Dev and his cute little Jawa 42 goes on this epic battle with the world, and hopefully live to tell you all about it.
Follow me on Youtube For Daily Action-Packed Videos From The Ride!