Backpacking in Kutch? This Kutch Travel Guide will help you make your journey smoother!
Kutch was never on my agenda, and little did I even know about it — except for the fact that savvy tourists often fly here in winter for spotting the rare migratory birds.
It moreover had very little to offer to a backpacker, given the region's bad transport network.
My fear (of Kutch not being a backpacking destination) moreover started haunting me as soon as I arrived there. Local transport here was a rarity, and the long distance from one tourist attraction to the other — was totally unbelievable. I was spending more time standing on roads trying hitchhiking, than seeing places.
To disappoint you, even more, remember that during peak tourist season, finding hotels in Kutch may moreover become a challenge, if you have not done an advance booking.
But despite all challenges, Kutch offers beautiful highlights to travel. And the deeper you explore the region, the better it turns out to be. It was even one of the safest places I have been to India — safe enough to be included in this list of safe Indian destinations for solo females.
So sharing some of my first impressions of backpacking there, this Kutch travel guide will help you plan your holiday better.
But before we start, I want to share other useful resources I have written on the region. If you want to visit more places in Gujarat, here's a more detailed Gujarat Travel Guide. For Ahmedabad only, here's the Ahmedabad travel blog. In Ahmedabad, I also recommend you to not miss Ahmedabad stepwells, particularly Adalaj Stepwell. They are some of the most popular historic destinations in the city.
Now, let's get started with the topic in hand, and continue with this Kutch travel blog.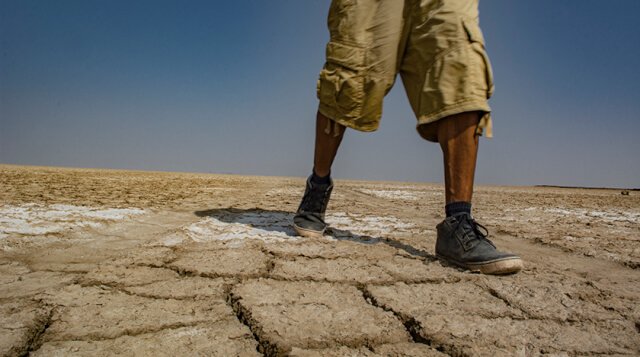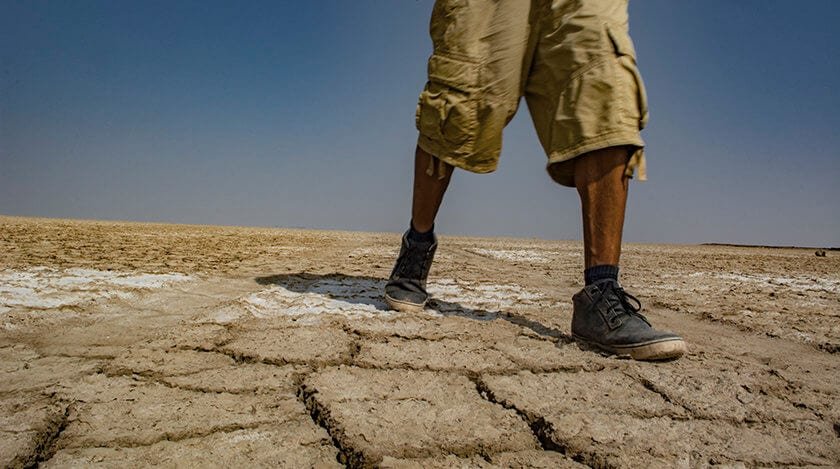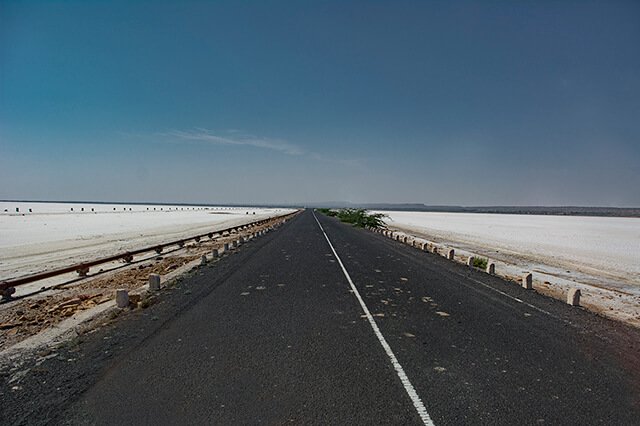 Kutch Travel Guide
If there is one thing that impressed me most about this region is its perfect roads. Even the narrowest streets leading to an unsung village were found in perfect condition. But then, the disappointing public transport system and the long distances were something that made backpacking in Kutch a challenging experience. Every time I had to travel from one town to the other — even if they were only 60 km away from each other, I had to spare at least 6 hours.
Moreover, public transport – right from the state government buses to a rickety Chakda (the local motorcycle rickshaws of Kutch) – never ran on time. It may also be possible that the scheduled bus may never arrive at the destination (as it happened to me a few times) especially if the clock has gone past 3 in the afternoon.
Hitchhiking In Kutch
I think it is because public transport in Kutch is so poor, people are accustomed to hitchhiking. Even though I looked no less an alien to local people – with a 50 ltr rucksack holding an action camera in one hand, no one felt shy of stopping for me. From big lorries to private cars, to motorbikes – I travelled in everything.
At times I moreover found that hitchhiking was perhaps a better and faster option to travel in Kutch than waiting for long hours for buses.
I remember it took me more than 7 hours to reach Dholavira from Chobari Village in Kutch (a distance of nearly 120kms) as I relied on public transport. On my way back, when I hitchhiked, I covered the same distance in less than 4 hours. So hitchhiking is apparently going to be your rescue option, if you're going backpacking in Kutch.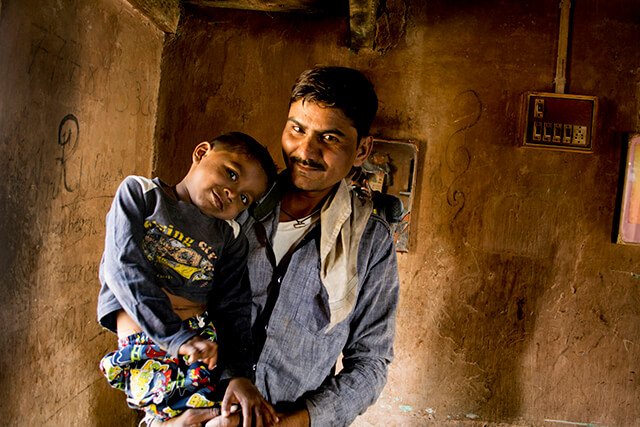 People In Kutch
Kutchi people turned out to be one of the most hospitable communities I've ever come across while travelling in India. Almost every villager I met opened their doors for me and offered a smile. Some even offered tea and proposed to stay in their house, should I wish to do so.
During my entire two weeks of travelling in Kutch including the Little Rann (a part of which is in Kutch and a part in Saurashtra), I met an unaccountable number of people who were willing to go out of the way to make me feel welcome – whether it was about waiting with me for hours, until I found a transport, or driving me 30 km in a completely different direction to drop me somewhere.
If by far, I always believed that people in Himachal Pradesh are nicer and kinder than you may find anywhere else in India, from now on, I would like to list people in Kutch in the same category.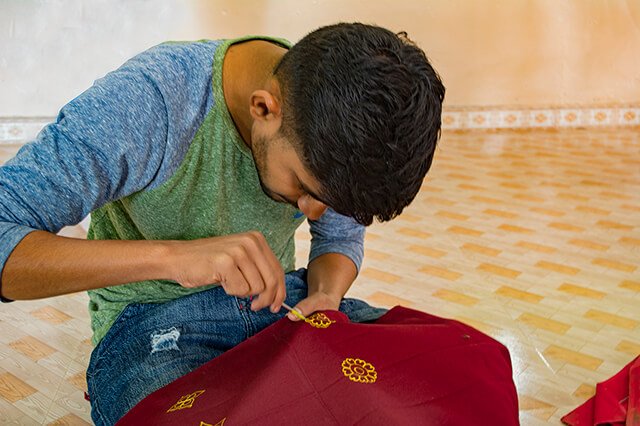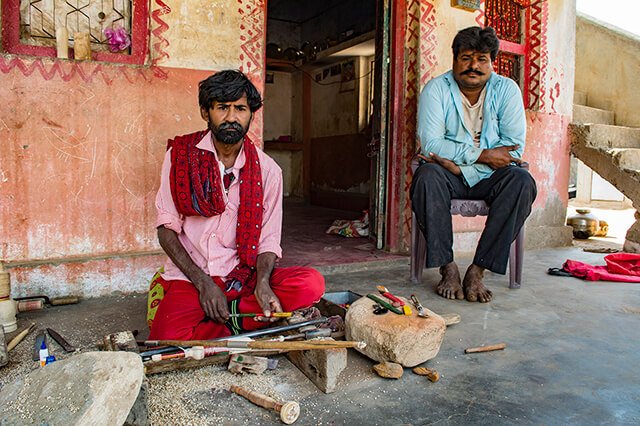 Villages In Kutch
One of the best charms of travelling in Kutch is exploring its small and hidden villages. Though of course, it's pretty impossible to sightsee them on foot, you can always rent a motorbike in Bhuj, or from one of the locals, by befriending them and building an assurance.
I took someone's 100cc Honda motorbike for a day and used it to explore the nearby villages. And it turned out that almost every village in the area had its own local art and crafts form.
I explored Copper Bell art, Lacquered Wood art, and even Rogan Painting – a local art form that is almost exclusive to village Nirona and has even made its way to the White House as a gift to President Obama from Prime Minister Modi.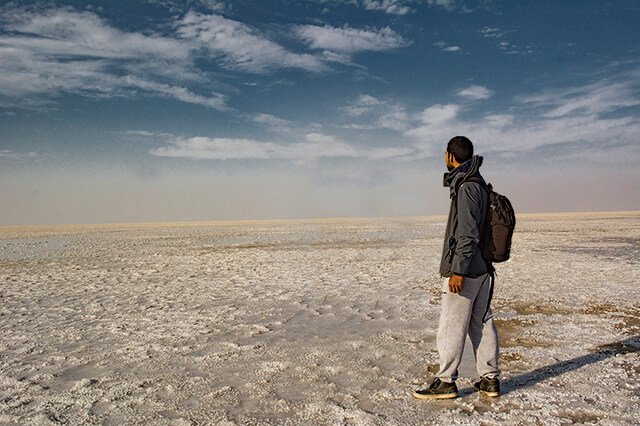 Dhordo Rann Utsav
One of the prime interests of people visiting Kutch is to see the White Desert. Walking on those crystal salt beds and watching the sunrise and set is indeed a magical and a lifetime experience.
But be aware of the fact that you can access the White Desert from pretty much the entire Kutch, for it stretches endlessly to a 10,000 sq metres distance.
So don't bother going all the way to Dhordo or attending the Rann Utsav, and rather explore it from any other location, as convenient to you – because no matter where you see it from, it's going to look the same.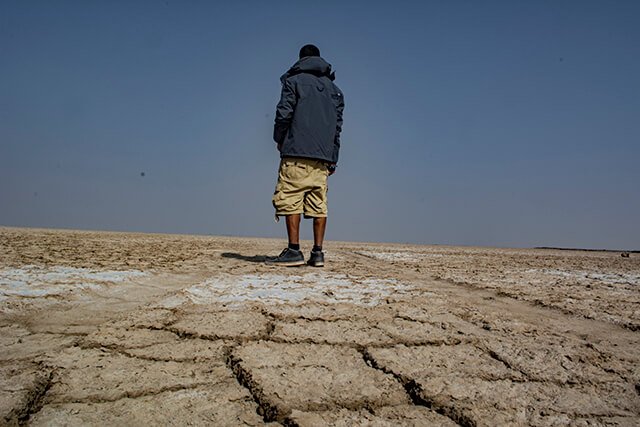 Visit Little Rann of Kutch
Kutch is popular for two things and moreover offers two very distinct natural phenomena: one of them is the White Desert and the other one is the barren crack-land of Little Rann of Kutch (or LRK).
Spread around an area of five thousand square kilometres, also known as The Wild Ass Sanctuary, Little Rann of Kutch gives you an exceptional landscape – of a barren crack land. Here you can also learn about the process of salt farming and even spot some beautiful migratory birds. It's in LRK where Mahatma Gandhi moreover concluded his 'Dandi Yatra' during British Raj.
Getting into LRK is, however, restricted, as it comes under the jurisdiction of Indian wildlife, and one requires to obtain a permit to trespass. But if you're visiting one of the few temples located inside LRK, one of which is VacchRaj temple, where I stayed, you can pretty much access it without having a need to obtain forest permits.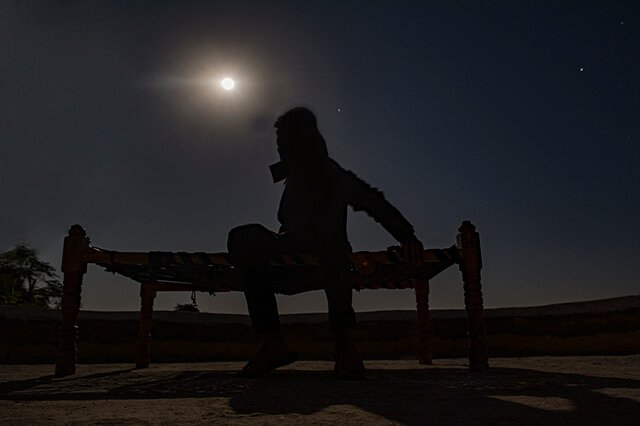 Useful Tips For Visiting Kutch
I would recommend making Bhuj your base and doing day trips to a few other places of interest from Bhuj.
If you're visiting the Kutch region during the peak tourist season (i.e between November and February) book your accommodation in advance.
From Bhuj, three easy day trips I tried, and can moreover recommend are:
Exploring the local villages and Kutchi Art form. For this, I'll recommend visiting Nirona Village (4 to 8-hour tour).
Visiting the White Desert near the tent city of Dhordo (4 to 8-hour tour).
Exploring the ghost town and the fort of Lakhpat (4 to 8-hour tour).
Have more questions? Want to add more places to see in this Kutch travel guide? Leave a comment below.