This travel blog talks about my mountain biking experience in Margaret River. Read where to hire a bike, where to stay, and more tips!
After a few weeks of a quest for some of the world's most gorgeous beaches in Australia, my love for Australian beaches and the Indian Ocean was far from over. I mean in a country where finding a beautiful beach is an everyday story, the excitement to explore a few more of them, dies pretty quickly. And so was the case with me, before I ended up mountain biking in Margaret River.
So as I moved down south of Perth, during my three-week backpacking trip in Western Australia, and hit Margaret river (bypassing Busselton) — another town popular in Western Australia for its white sand beaches perfectly beautified by sloping grassy banks and huge Norfolk pines in the background — I was a little unsure.
Margaret River
Margaret River, as a town, is a beautiful concoction of a good life and entertainment, with a number of craft breweries and boutique wineries available at every junction — other than mountain biking in Margaret River.
The many world-class beaches, surfing points, and lively marketplace moreover add to its charm.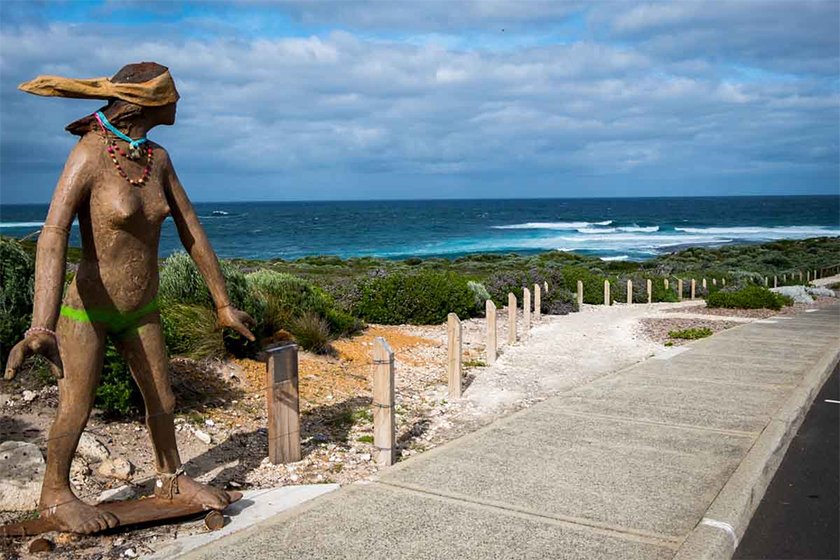 However, one thing that differentiates Margaret River from many other nearby tourist towns, in Western Australia, is a labyrinth of mountain biking trails, that take you through some of the most beautiful natural peppermint, Jarrah, and young karri forests, offering firsthand views of the abundant birdlife and nature.
Where To Stay In Margaret River
Being more of a mountain person who would prefer losing his way in a jungle, any day, than being under the spotlight on an open beach, when I found out that Margaret River is home to a rich national reserve, I immediately realized what was beckoning. I wanted to stay somewhere closer to the forest reserve of Bramley National Park.
A quick probe on a few hotel booking sites, and after struggling with the tough decision of choosing between a backpackers hostel (and finding more friends) to staying in an independent luxury tent (and having no one to speak with), I finally decided to stay in a place called Wharncliffe Mills Bush Retreat. And here's where I did mountain biking in Margaret River.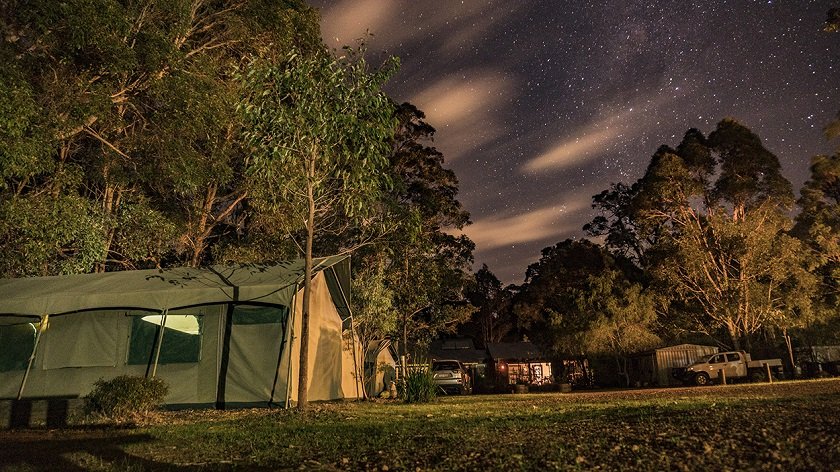 Located amidst the tall timber of the Bramley National Park, Wharncliffe Mill Bush Retreat offers an ecological bush campsite.
With about a dozen luxury tents, a dormitory, and a caravan parking (with personal camping space) site, the place was all about a unique natural environment, with many personal choices of activities to choose from.
Gaze at the star-strutted sky, toast marshmallows over a campfire, go for a bushwalk through the beautiful Karri, Jarrah and Marri forests, hit the mountain bike trails and explore all that the local region has to offer, or simply do nothing and breathe in the fresh oxygen.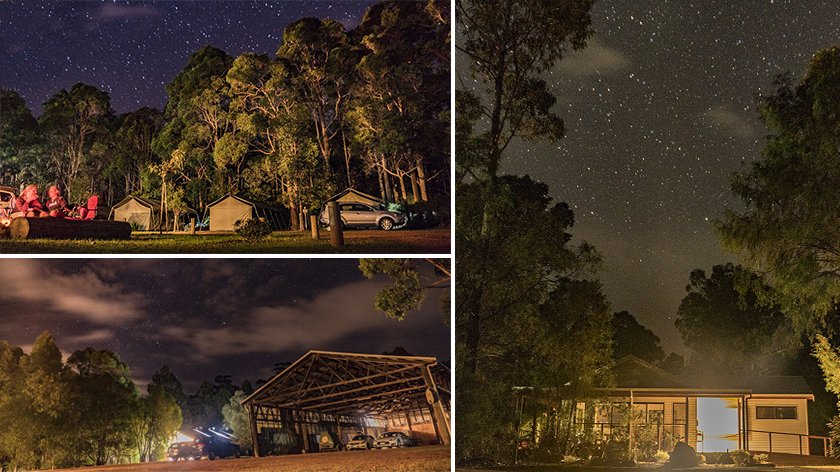 My idea, however, was to explore the forest reserve. The only thing that I didn't know was that I was going to do it on a bike. Because Wharncliffe Mill is located right in the heart of mountain bike trails, spread over a few hundred kilometres of biking trails, it's inevitable to stay there and not try mountain biking in Margeret river when you're there.
Mountain Biking In Margaret River
Set in the forest amidst gigantic oak-pine trees and spectacular scenery, the many mountain bike trails in Margaret River are a mix of gravel roads and single track, suitable for beginner to advanced riders.
For those that want to cruise, the relatively flat firm surface of the easy and scenic Rails to Trails and Ten Mile Brook tracks are the perfect fit. However, if you're a die-hard mountain biker find your nirvana with the epic mountain bike trails that have relentless jumps, berms, logs, rollovers, scrambles, and mud (in season!).
And if you still need more of a challenge, you can plan your visit around the list of MTB events and races that the town organizes throughout the year.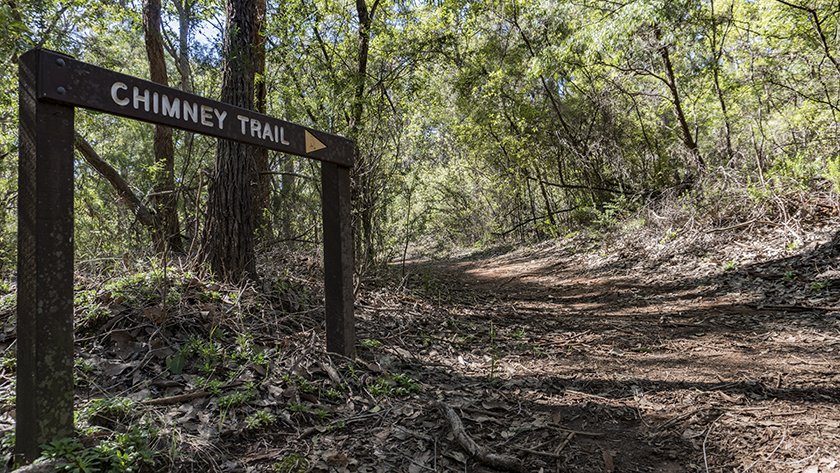 I tried a few trails including 10 Mile Brook Trail, The Pines Trail, and Bonarup, and loved the 10 Mile Brook Trail and the Pines Trail the most. Located at Rotary Park and spread over a distance of 15-20km, 10 Mile Brook Trail takes you through stunning karri and jarrah forests. The Pines Trail, on the other hand, is located at Carters Road Spread and connects the Wharncliffe Mill Bush Retreat. With its 10 km trail, The Pines Trail is a perfect place for beginner to intermediate riders to experience a fantastic flow track through an open pine plantation.
Where To Hire Mountain Bike In Margaret River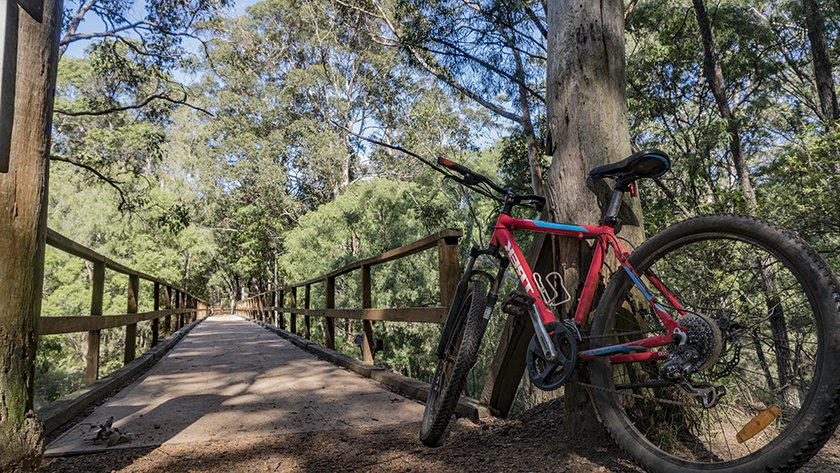 If you aren't bringing your own bike, there are plenty of places to hire a bike in Margaret River. I hired mine from Wharncliffe Mill Bush Retreat itself, for 15 dollars a day, and a bit of concession for being their guest. B
but if you're looking for something in the town, and a place that also has biking tours and other ideas for you, two places of recommendation to hire a mountain bike in Margaret River would be The Hairy Marron and Dirty Detours.
Mountain Biking Trails In Margaret River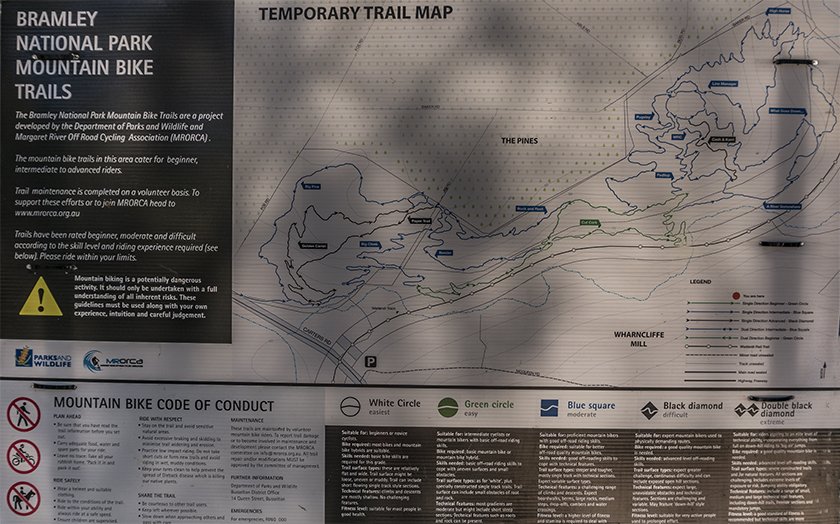 Have you tried mountain biking in Margaret River? How was your experience?