With the constant green of the surrounding forest, a saturated yellow tropical sand, and some periodic rain coming my way, as the train journeyed towards Toodyay, from Perth, in Western Australia, I felt a sudden nostalgia towards the city I'd just left behind. "What a cute little city Perth was," said a wistful voice inside me. But alas! I had left it behind. A part of me still wanted to return and enjoy a bit more of the beauty that 'little Perth' had to offer.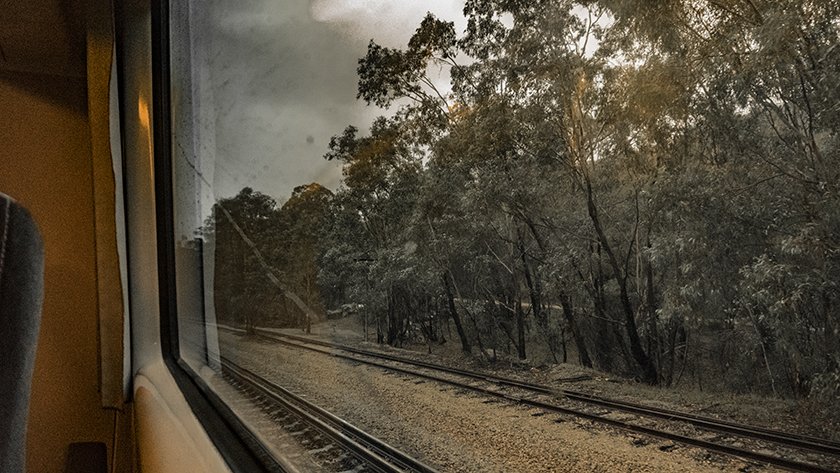 If you know exactly what you're looking for, and where, Perth can be quite promising, at least for photographers. With its never-ending charm, no matter how many days you stay there, the city constantly appears like a series of beautiful pictures seemingly shot at the first morning light, or right before the sunset, when the entire world changes itself from a bright white to a soothing pink or a dissolving yellow.
There's much more to explore in Perth, than the obvious: a series of beautiful beaches and a glittering skyline. So just hit the street and let the seeker inside you go all wild and crazy.  And for some assured and good Instagram pictures for you and your family, here are my 9 favorite photography spots in Perth.
Kings Park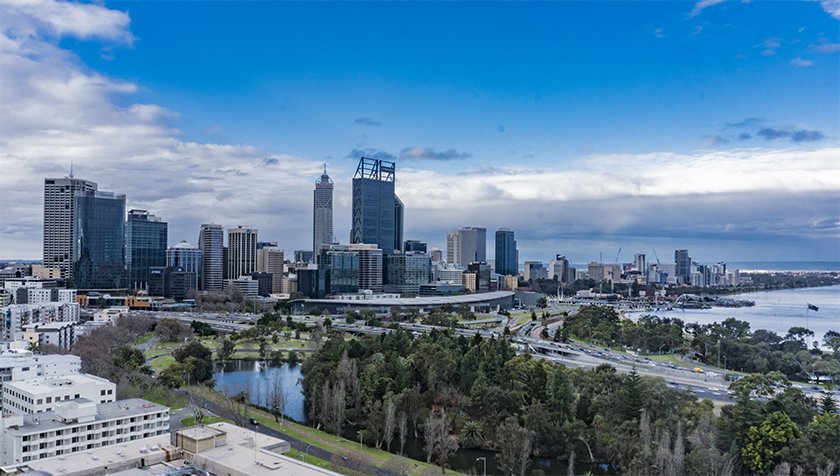 Perhaps the most popular and easily accessible place (that can be reached using the free city bus) to capture Perth's skyline, with a bit of green and a glittering blue in the frame, is Kings Park. The elevated position of the place gives sweeping panoramic views over the city, with the Swan River and the Darling Ranges beautifully distributed in the distance. Walk along Frazer Avenue to find your favorite spot, or head straight to Kaarta Gar-Up Lookout for assured views.
Cottesloe Beach
Popular among locals and tourists alike, Cottesloe beach is a bustling strip of glittering white sand, clear turquoise waters and the iconic Indiana Tea House that takes the center stage on the foreshore. To get the best shot, time your visit for the early evening to catch the west coast sunset. The beach is moreover popular for surfing if you want to capture some water sports action.
Trigg Island Beach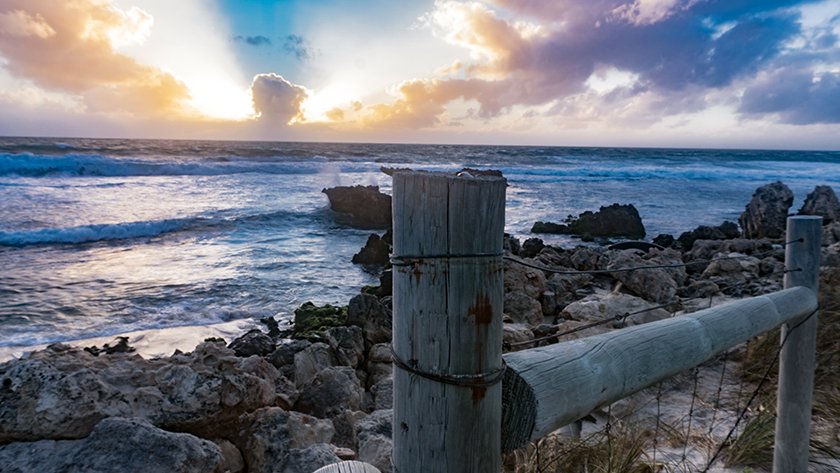 A few beaches away from Cottesloe, and towards the north, lies the undisputed king of Perth's surf beaches. Trigg Beach is full of surfers and adrenaline junkies during summer, but if you happen to visit it during winter (an offseason for water sports) it can just be one of the most beautiful and peaceful beaches you may find. Be here before dusk, to catch a perfect sunset and get beautiful shades along the Indian Ocean.
Swan Valley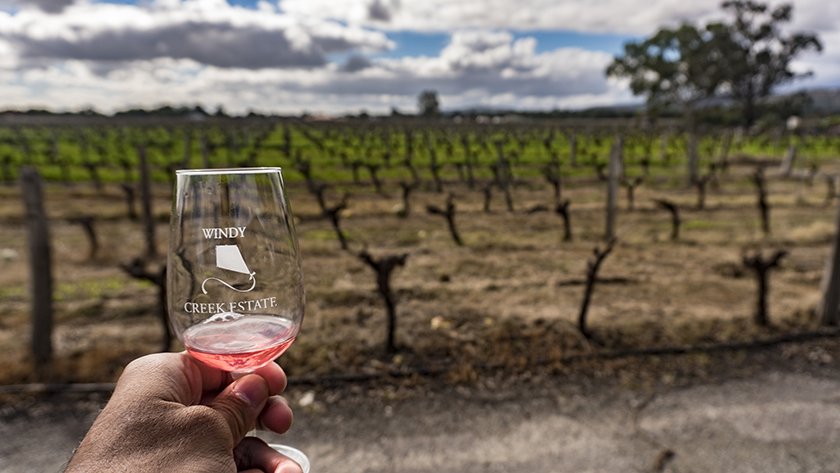 If you thought Perth is all about white sand beaches and a towering skyline, well, think again. Because at just a 30-minute drive from Perth CBD, lies Australia's second-oldest, and one of the most popular wine regions. With over 40 world-class wineries the beautiful Swan Valley, makes it feel like a different world. And its many surreal vineyards make it up to you for some great photos.
Elizabeth Quay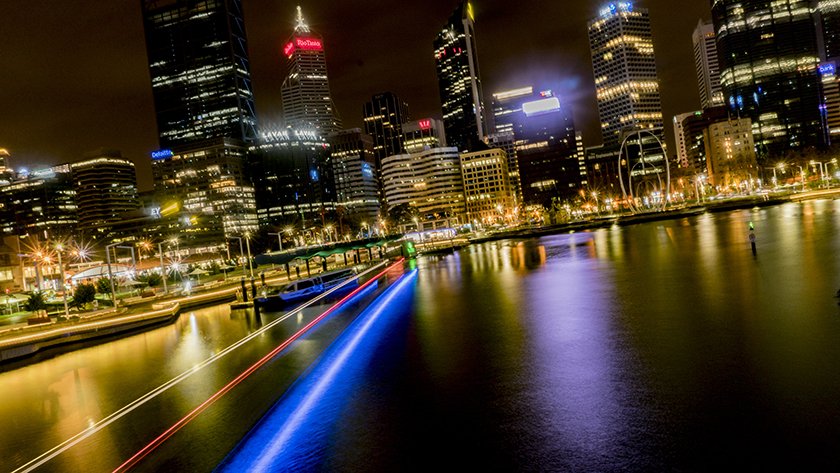 If capturing the glittering skyline and its dramatic, dissolving shadows is your thing, look no further than Elizabeth Quay. Just walk around the place to find your favorite spot, or get on the striking bridge to capture a thousand twinkling lights of skyscrapers and a bit of you, in the background.
Foreshore Walk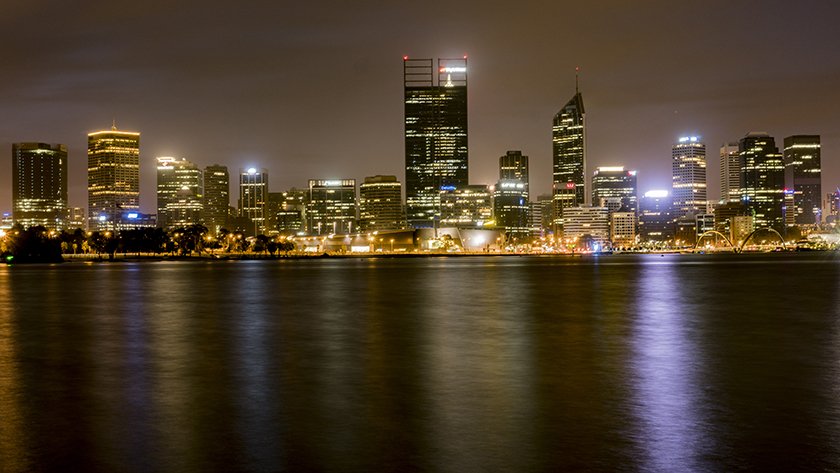 If you want to catch Perth's skyline from a distance, with the beautiful Swan River flowing in the foreground, take a ferry from Elizabeth Quay and go to the other side of the river Swan. Known as Foreshore Walk, this 2 km long walk, made up of dirt tracks and grassed areas, offers panoramic views of the city skyline.
You can moreover do different tricks while riding on the ferry.
Graffiti Laneways
From skyscrapers to laneways and everything in between, street art in Perth is revitalizing Perth's public spaces and fabricating its social scene. And one of the many laneways to uncover in Perth to click some amazing tapestry of street art and make it an exciting backdrop for a happy snap is the hip and grungy Wolf Lane. Other places of similar interest may be Prince Lane and Nick's Lane.
Crawley Boatshed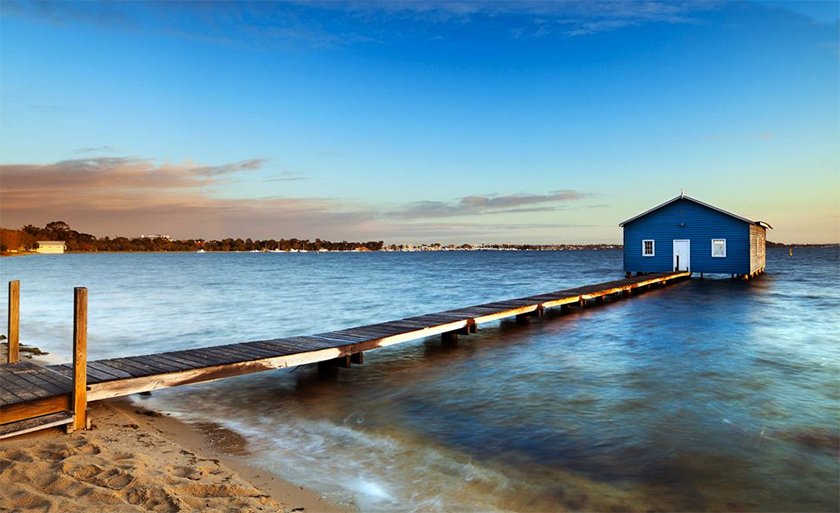 As the first morning light hits the city, the Crawley Boatshed, popular for its ideal wedding shoot location, comes to life. A stunning piece of nautical architecture, the boatshed offers a rather romantic site for photographers and daydreamers to let their creativity go wild and footloose-free. However, the best time to be at Crawley Boatshed is before dawn.
Fremantle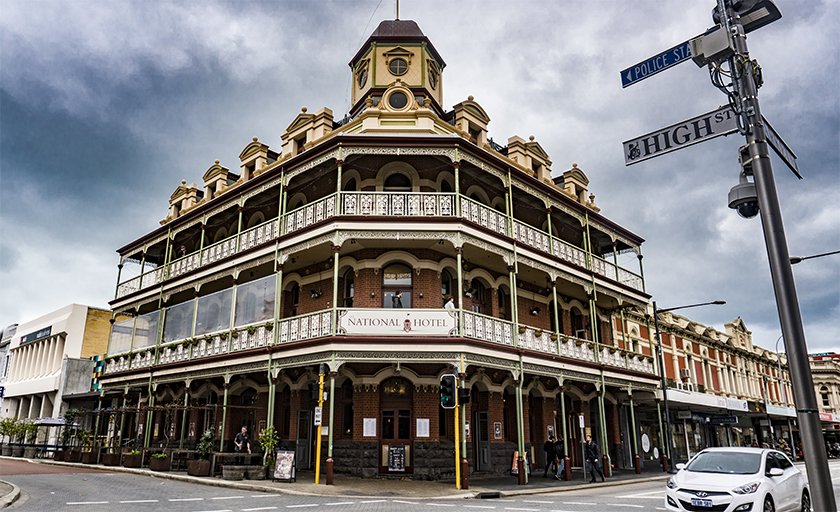 At 25 minute drive from Perth, lies Perth's most iconic and historic suburb the town of Fremantle. A perfect place to explore, especially for those who love colonial-style architecture, Fremantle literally takes its visitors back in time. Every street unwinds its own version of a sublime selection of historic buildings, that are now pubs or hotels or fast-food restaurants. And if you want to imagine the pioneer life as soon as you enter the city, head straight to the West End, particularly the Cappuccino Strip, which is a busy cosmopolitan mix of cafes, restaurants, and pubs, with one thing in common – their buildings dating back to 18th and 19th century.
---
Either visit the above-mentioned places or find someplace new, because wherever you choose to take a photo, with Perth's dry and sunny weather, you can be sure that it will be a stunner. 
Any other suggestions on the best photography sites in Perth? Spill in the comments below!
Continue planning your trip to Perth, by reading: Wine Tasting In Swan Valley | Street Art In Perth | Day Trip To Pinnacles From Perth