During my one-week holiday in Perth, I did a wine-tasting Swan valley day trip from Perth, and it was the best thing ever. There are many tour companies organising the same tour, but I have a suggestion based on my experience. So let's get started… 
If you thought Perth is all about beaches, beers, and sunsets, think again. Because at just a 30-minute drive outside of the city, lies Australia's second-oldest, and one of the most popular wine regions. With over 40 world-class wineries, six breweries, two distilleries, and different fresh local produce, the beautiful Swan Valley, makes it feel like a different world. And to best enjoy it, you need to book a group wine-tasting Swan Valley day trip.
Sitting on the Gnangara Mound, a large mound of sandy but very fertile soil, Swan Valley's 105 sq km of land has been very thoughtfully planned. As you start your Swan Valley day trip and start exploring, you come across big and boutique vineyards harmoniously growing on either side of the road, making each sight a sight to behold.
[Also Read: A Day Trip To The Pinnacles And Lancelin, From Perth]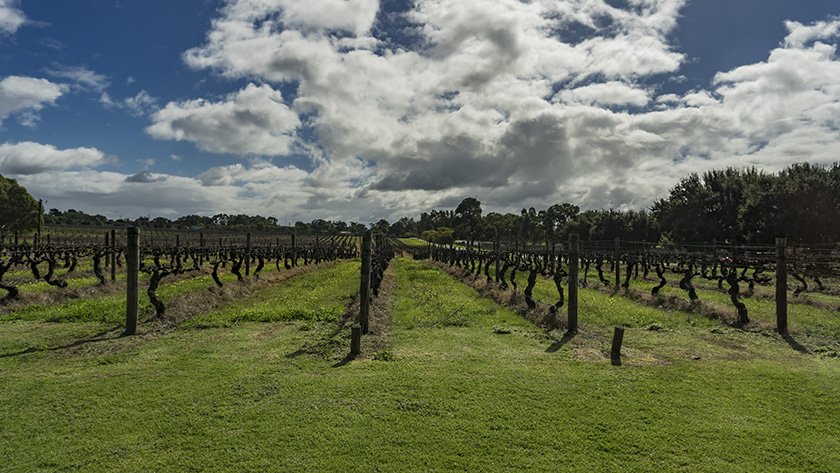 With open spaces, vineyard vistas and plenty of fresh country air, Swan Valley is a perfect place for a day trip from Perth with open spaces and fresh air. The only disappointment is, however, that there's nothing (other than smart branding) to call Swan Valley a valley, given its entire region land is totally flat. But what it lacks in the term 'valley', it makes up for in producing good wines.
Swan Valley Day Trip
If you want to plan your own Swan Valley day trip, you will be happy to know that there are regular train services from Perth CBD to Guildford and Midland — the two neighboring towns. But the sad thing is, there's no public transport from these locations to Swan Valley. So transport arrangements such as a hired car or a chartered bus trip should be made for a bit of convenience and time-saving unless you're planning to stay in Swan Valley for a few days.
Speaking per my experience, booking a Swan Valley day trip from Perth will apparently be the best and the most convenient way to explore the region on a fast track, as it will take you to a few big and boutique wineries, a couple of breweries, and (perhaps) even to the regions' only chocolate factory.
I booked my Swan Valley day trip with SVTours which took us to two big wineries, two boutique wineries, a brewery and the chocolate factory. The entire day was loaded with tantalizing wine tasting, periodic snacking, and many uninterrupted conversations with other tour members. I cannot recommend any other company for a similar Swan Valley day trip from Perth but this.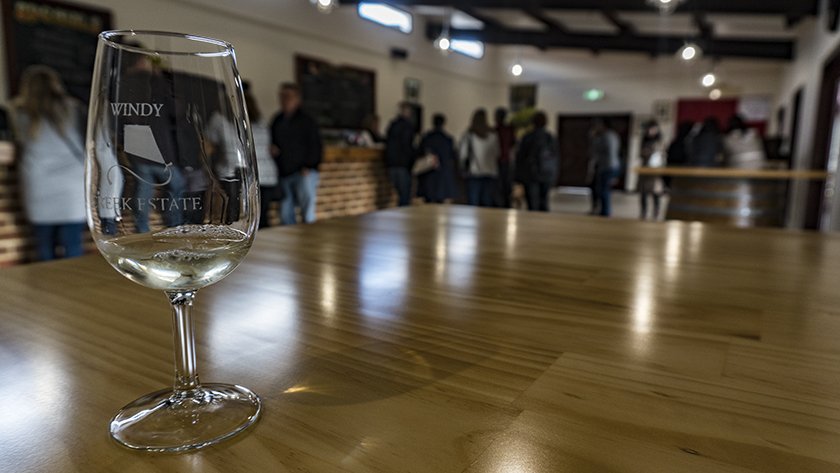 I think the idea of speed grazing, in small group tours, is simply brilliant. You get driven around the place, at a cracking pace, eating and drinking as much as you can in a fairly short time while learning about the local produce. Do some shopping during the process if something catches your fancy or simply enjoy the day sampling and watching demonstrations.
The First Half of the Swan Valley Day Trip
Following the Great Eastern Highway for a few quick minutes, and in about 30 minutes of drive from Perth, we entered the beautiful Swan Valley. A quick overview of the day by our guide and we reached the first wine-tasting location of Sandalford Winery which has been producing its own trademark wines since the 1840s, making it one of Western Australia's oldest, largest and most distinguished producers of premium wine.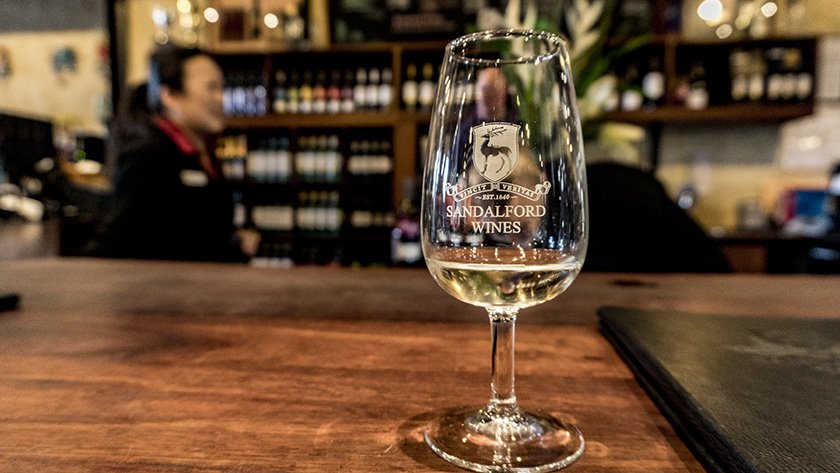 Repeating the fundamentals of seeing, swirling, sniffing, sipping and savouring, we started our day with some sparkling, before slowly moving to sweet whites and reds. We tasted a total of eight different selections of wines, with some of the guests feeling overwhelmed and ending up buying a few bottles for later.
The WINEderful tastings, however, soon took a toll and started confusing our tastebuds, as we tried more and more, and further moved to our second winery for another selection of 7 different wines, at Mandoon Estate. Another big, though fairly new winery in the region, Mandoon Estate has been producing a large selection of their selective trademark wines. Though Swan Valley has over 40 wineries, speaking of the size, most of them are boutique wineries, except for the two — Mandoon and Sanfalford, that produce and sell their wines outside of their establishment in Swan Valley. Mandoon Estate also runs an in-house brewery and a restaurant perfect for some delicious afternoon munchies.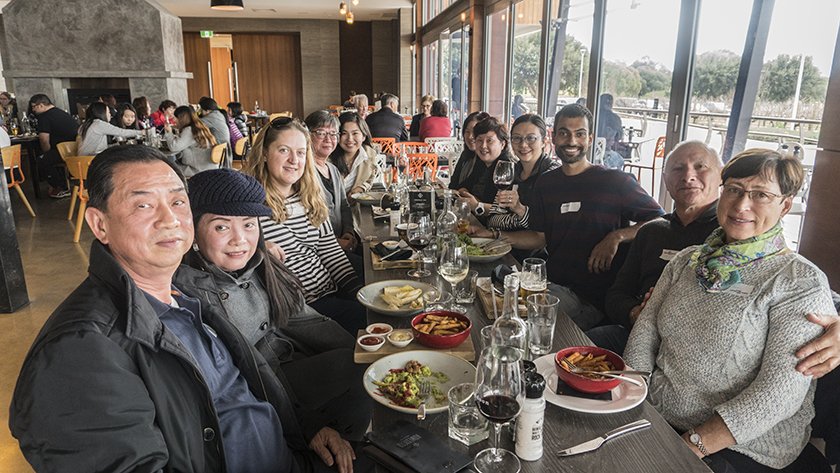 Our tour group grabbed a table at Mandoon's Homestead Brewery, where I ordered for myself some tapas, and their freshly brewed lager to flush it down. And that's how our first half of the Swan Valley day trip ended.
The Second Half of the Swan Valley Day Trip
Having our stomachs satisfied, brain back to senses, and taste buds fairly neutralized, we headed to the first boutique winery at a short drive from the Mandoon. I think I like the idea of visiting boutique wineries and trying their products as they're more particular and careful about what they produce — almost like buying some fresh produce from a local farmer than shopping in a big supermarket.
The first place we hit was Windy Creek, which started producing its wines back in the 1930s, but with time they only got better. The atmosphere inside their boutique shop was comparatively cosier, and the bartenders, were more customer-driven.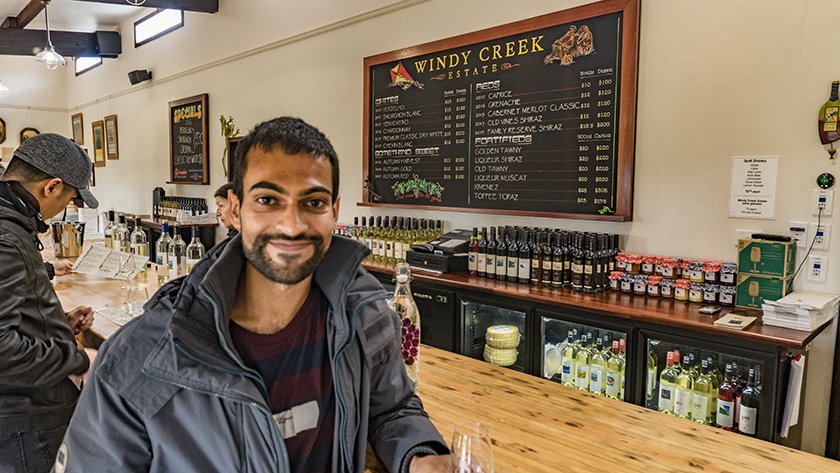 After sampling a few more fine wines that Windy Creek had to offer, we moved to another and the last winery we were visiting for the day — Lancester Winery, which turned out to be my personal favorite, for its perfect ambience that boasts the perfect mix of indoor and outdoor locale, some great wines — including Chenin blanc, Verdelho, Chardonnay, and the legendary Old Vines Shiraz  — and a selection of local gourmet cheese.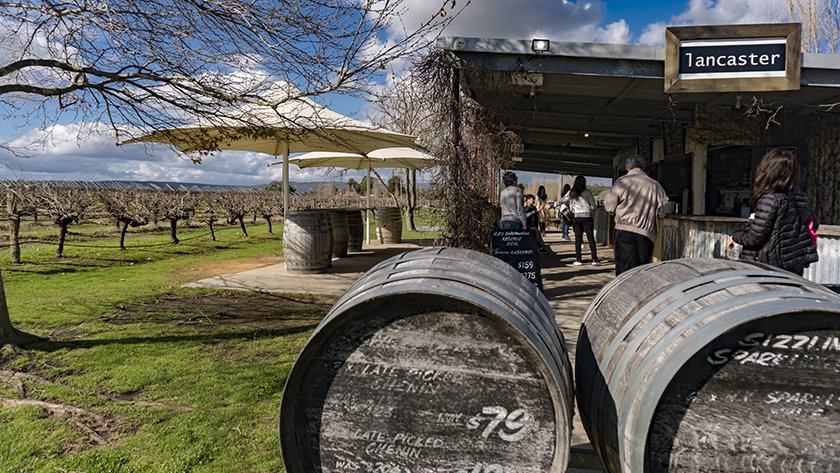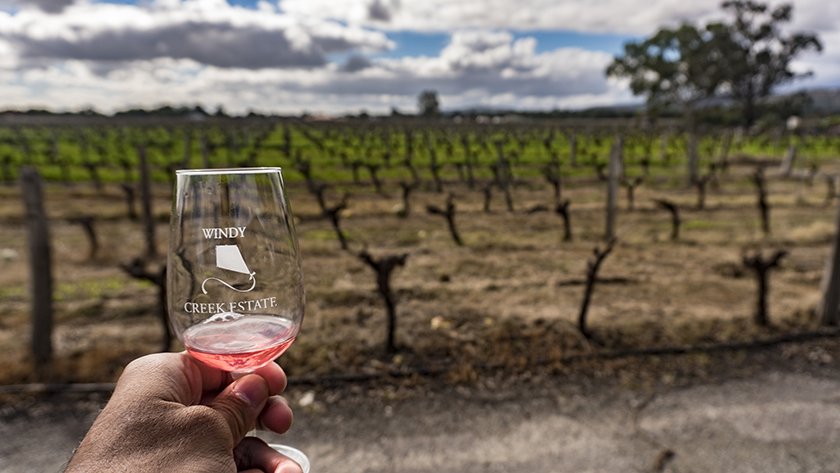 The Last Two Stops
Nearing the conclusion of our Swan Valley day trip, we were taken to a local brewery to taste some in-house and freshly brewed beer. Mash brewery, as was named, has been a part of the craft beer movement in the country, since 2006, and they are pretty good at it.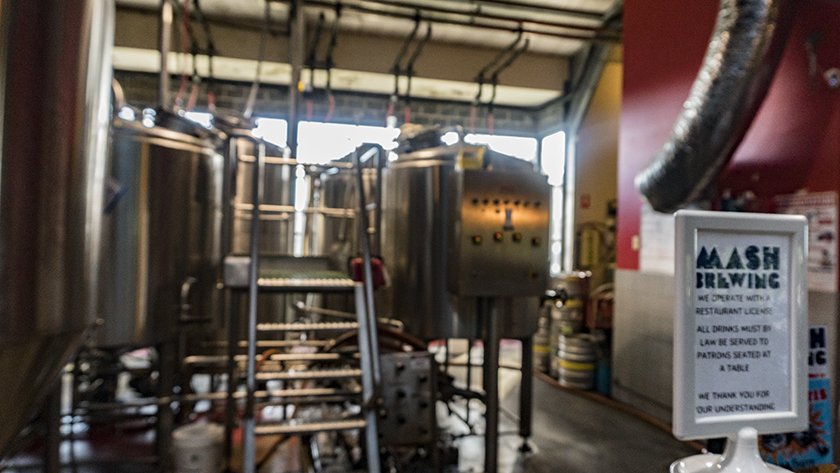 It is a unique little venue with brewery equipment on view, tall ceilings, long gorgeous wooden bar tables and painted pin-up girls on the wall. The restaurant area offered a rather casual eating experience with menus and plastic pots, and serviettes, knives and forks at your tables.
The drink menu had a good selection of their handcrafted beer, with the wheat and Freo Doctor being the selling favourites, though I ordered an Indian Ale!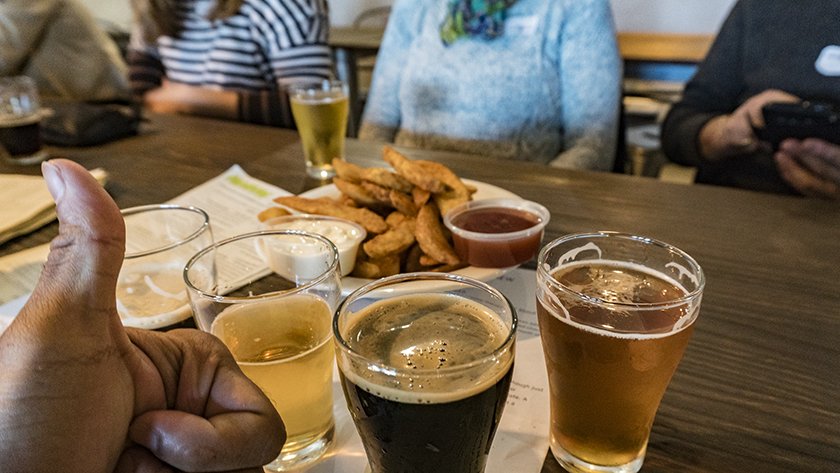 Satisfied and pleased, we moved to the final stop that many of the tour members were long waiting for — the Margeret River Chocolate Factory. As the name rather suggested, it didn't turn out to be a factory, but just a big, full of chocolate, consumer shop, with more than enough free chocolates to taste and even more to buy.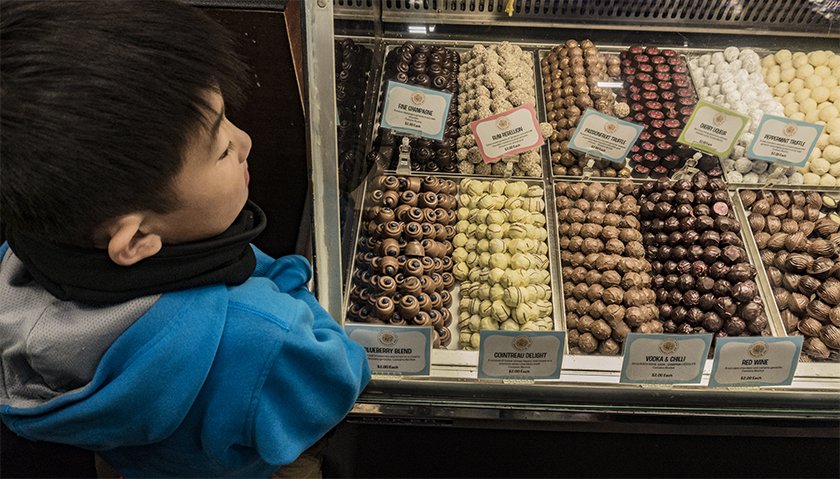 Useful Tips
The 32km loop of Swan Valley day trip, with its 150+ attractions, can feel overwhelmingly massive if you've only a day to spare. The best idea would be to opt in for a guided tour unless you're staying there for a few days.
Swan Valley is the first and the only Humane Food Region in Australia, meaning the kind of welfare that animals and their products get here is unmatched. Most of the items available here are moreover organic, making their way straight from the paddock to your plate.
If you're looking for some rural charm while living in Perth, Swan Valley has it by truckload. It moreover borders two diversified towns of Guildford (popular for its heritage-rich) and Midland (a burgeoning retail hub).
If you're doing the Swine Valley day trip on your own, it's best advised to make a pit stop at the Visitor Center in Guildford on your way to Swan Valley to get your bearing.
The Valley also has its own Heritage Cycle Trail with four different routes, each signposted to tell stories, and depict interesting characters and points of interest. It's said that touring the Swan Valley on a bicycle is the best way to go forward, but if only you've enough time.
Have you done a similar Swan Valley day trip from Perth or some other town? How was it?
Continue planning your trip to Western Australia by reading about: Things To Do In Bunbury | Mountain Biking In Margaret River | Day Trip To Fremantle