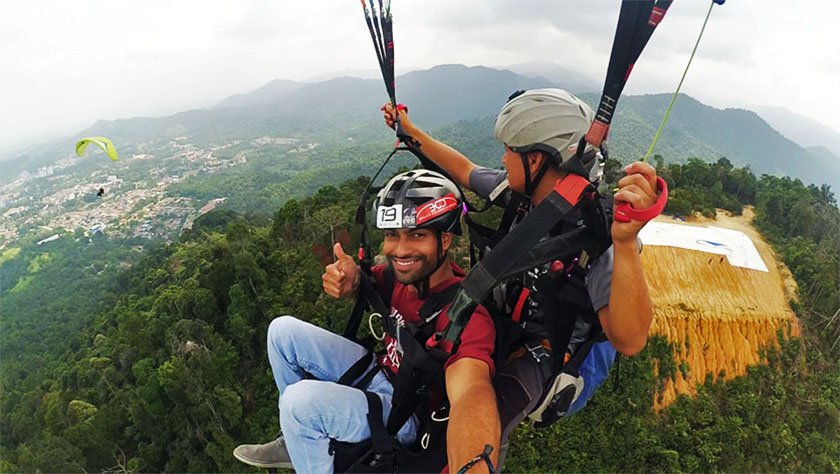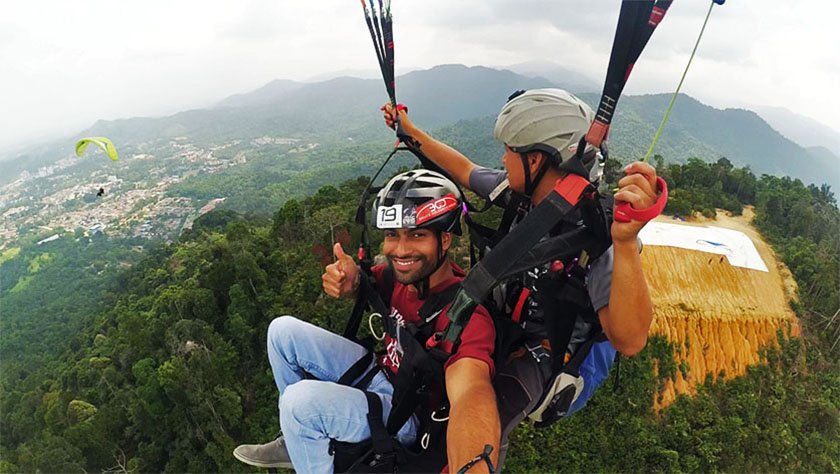 Finding travel blogging sponsorships and travel the world for free isn't a tough thing to do. You just need to know HOW!
When people come across my blog and find out that I've been travelling the world for years without having any permanent source of income (no, my dad isn't supporting my traves!) first thing they ask me is how I fund myself. Those familiar with the business of travel blogging, more closely, rather ask: how I find sponsors for my travels.
So first things first: unlike as a fashion or a tech-blogger, surviving as a travel blogger requires a combination of two things: one, making money from blogging, and two, finding sponsors and travelling the world for free. Because unlike with other forms of blogging (take tech-blogging, for instance) in travel blogging, every story requires a bit of money investment. For example, a blog post on the latest Android version may not require you to pay for anything to get the content but just an update in your phone, whereas a blog post on travelling requires you to travel to a destination (and thus, buying flight or train tickets) book a hotel, pay for food, and thus produce a blogpost — bringing the cost of investment per blog much higher to that of blogging on any other subject.
Now you either need to be one of the top bloggers in the world to earn enough (which is definitely not happening during your initial years of blogging) in order to survive, or you need to find sponsors and travel for free, and at the same time, make money different ways and sustain the lifestyle — which you do by selling pictures, working as a freelance writer, placing ads on your blog, generating affiliate leads etc. [Read: Different Ways of Making Money Travel Blogging]
Finding Sponsors For Your Blog And Travelling For Free
Tourism boards and independent travel companies constantly look for influencers that are capable of influencing people for travelling to a particular destination. And travel bloggers are just a perfect (and moreover a very economical) way for reaching out to their target audience.
Since I've started blogging in 2016, I've worked with over 50+ travel companies and nearly 20 tourism boards — with at least one invitation from a country or a state tourism board (outside of India) every month, since early 2018. This helped me travel to more than 10 countries (since 2018) without having to pay for a penny — not even for the flight tickets.
So sponsored trips help me travel for free and continue exploring places and writing about them (whereas different ways of monetizing from my blog as well as working as a freelance writer help maintain the cash flow). Though finding sponsors isn't as easy as it may sound, it at least isn't impossible. So read ahead if you are ready to work hard, and learn the art of finding sponsors for travel-blogging.
First Step: Building Your Portfolio By Finding Independent Sponsors
Blogging takes time to gain followers. And lesser followers in the initial phase of blogging means no sponsors, at least no big sponsor. So rather look for small sponsors — a hotel located in the city you're next visiting, or a tour company locally operating.
During my first six to eight months of full-time travel blogging, I didn't get an opportunity to work with a tourism board (tourism boards are the government boards representing a city, state or a country at large). Searching for emails from people working with tourism boards and writing them emails was moreover only wasting time. So I changed focus, as a few other travel bloggers suggested, and tried partnering with local businesses instead.
Get a list of hotels in the city you're next visiting on booking.com, and shoot them an email. Or look for a tour company on Tripadvisor and see if they can offer you a free tour.
Next, Contacting Tourism Boards
Once you reach minimum traction and have built some portfolio to show-off, start pitching emails to tourism boards.
Start with local tourism boards initially. Eg Ahmedabad tourism board (if we have one) rather than Gujarat tourism board, and it's for a simple reason — country tourism boards are hard to impress initially. The first three tourism boards that sponsored me were all local too — Goa, Zurich (in Switzerland) and Stuttgart (in Germany).
The best thing about working with tourism boards is that they look after everything you may need — from flight tickets to your morning bed-tea. I've worked with nearly 10 international press trips (also known as FAM trip or a Familiarization trip) now, including two with Germany tourism board, one with Incredible India, and one with Indonesia Tourism, among others, that not only included a all-inclusive few-days itinerary, taking me to exotic locations in their country with stays in 7 star hotels and activities like Skydiving and Bungy Jumping, but transfer from the airport, flight tickets from India as well as the Visa costs. All that was needed from my side was my availability.
But again, to score a FAM trip, you need to build a good readership. So start with partnering with local companies and hotels, and once you gain a little experience, go ahead with huting for FAM trips. [If you are not sure how to do that Read my detailed article on How To Approach Tourism Boards]
Getting In Touch With Other Bloggers
Getting sponsorships in the digital industry is as much a game of having good content as it is of having a useful contact. And fellow bloggers are the only great source for that.
Ask other bloggers if they can put you in touch with the PR of a tourism board, or can perhaps give you a useful lead —  a website link perhaps where you can sign up for a bloggers contest, or for an upcoming FAM to someplace.
Fellow established bloggers moreover have an idea (based out of their experiences) about which tourism boards are currently working with bloggers in your country, and which are not. So talk to them and generate some useful leads.
A Useful Tip — Increase your chances of getting sponsored trip by increasing your reach
An ideal way of improving your chances of getting sponsors for travel is by believing in the expression of 'the power of unity'. How? Imagine it this way…
If 1000 people read your blog every month you have a readership of 1000 people in a month. Now if you start writing for a travel magazine from tomorrow that has a readership of 100,000 a month, what do you become? A travel blogger (or let's call you a travel writer) who can offer a possible readership of 100,000+1000 people a month. Now that's a good looking figure to motivate a travel company or a tourism board to sponsor your trip.
Remember… Professional travel blogging isn't only about having an impressive blog, but about having an impressive personal portfolio and being able to provide more reach to a potential sponsor.
For example, other than my blog, I write for a couple of travel magazines and an in-flight magazine from time to time, because it gives me an edge, or an advantage rather, to impress a sponsor by providing them more reach. So think of it that way, and start writing freelance!
Further Reading: How To Get Your First Few Travel Sponsorships | How To Create A Media Kit For Your Travel Blog