No, it isn't the 30 Rupees entry fee that made me say so. It is the fact that when you're in Naggar Castle you don't really feel you are in a castle.
And it isn't just the story of this particular castle. I have had a similar experience with almost all castles in Himachal Pradesh that are now under its Tourism Department. They are all castles turned into hotels with a confusing mix of Indian and European influence (European because the British Raj took over them).
Though they are good hotels, in a way that you are treated nicely by the hotel staff and have a comfortable, luxurious, stay, the fact that they don't really feel royal is, in fact, the disappointment. I mean if I think about staying in a castle I would expect to feel like a Raja, right? I would expect its ambiance to make me feel so.
A great example here can be the luxury trains in India. I can confidently claim, out of my experience, that the Golden Chariot luxury train, run by the Karnataka Tourism and the Mapple Group of hotels, has a lot to teach regarding how to keep the feel of a place royal if we are claiming it so.
I remember my day trip to the Naggar Castle, that, except for a couple of an art gallery, a common room, and a bit of elegantly shining furniture in the balconies, did not have much to offer. The Chail Palace can be another disappointing example matching this description.
The vibe to make it feel where the Raja of Kullu once lived was somewhere missing. Neither did it have an ambiance of the British Raj, despite the Naggar castle being used as the Rest House for decades, before the independence.
So yea, unlike the Art Galley of Nicholas Roerich (that happens to be another highlight in the town of Naggar) I don't really recommend visiting Naggar Castle.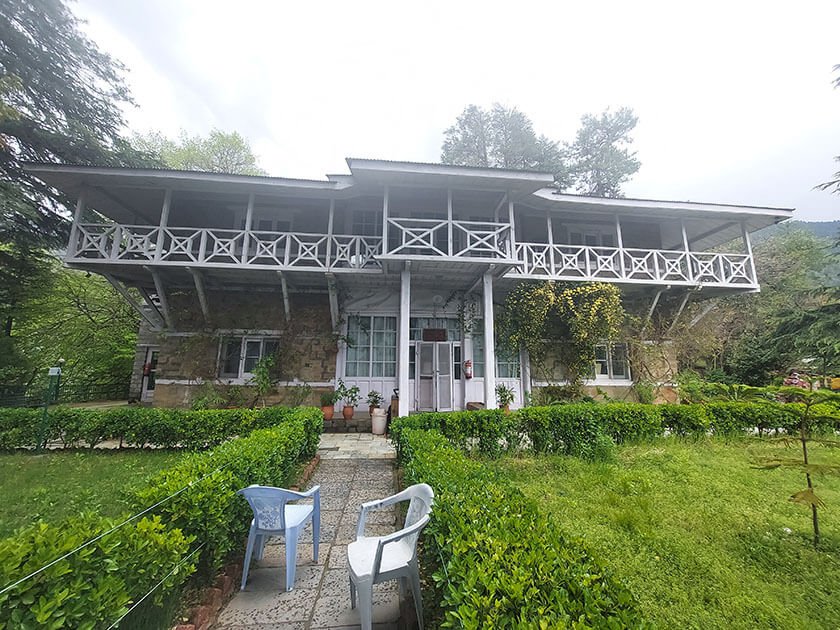 But that doesn't mean I am saying you should not visit Naggar Castle. If you are around and you have time, it's sure worth a short 20-min walk.
Also, if you're someone for whom the budget is no problem or you would choose the bucket list experience over everything else, I suggest you stay in Naggar Castle.
As I said above, it does offer a good stay — just nothing extraordinary, or royal about it.
Photos of Naggar Castle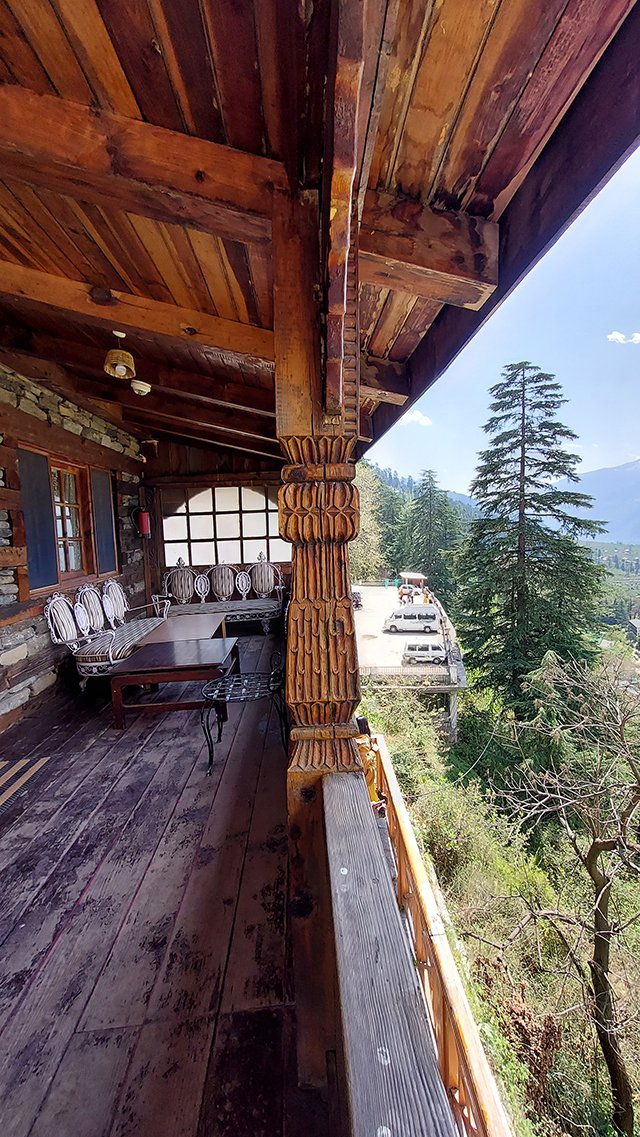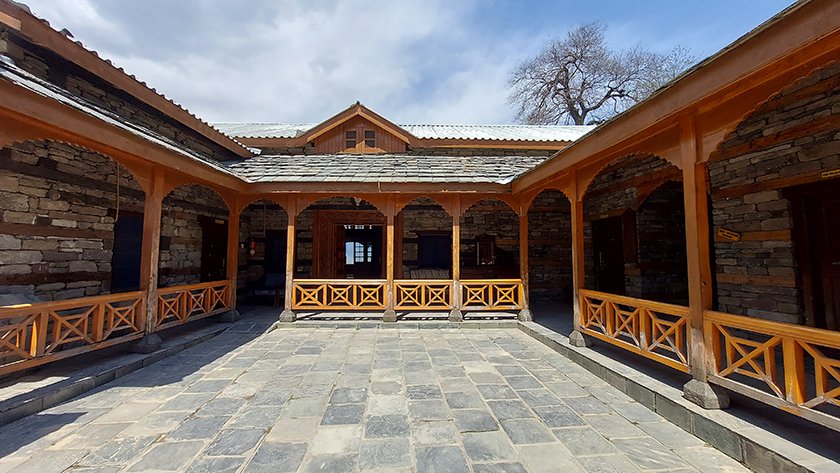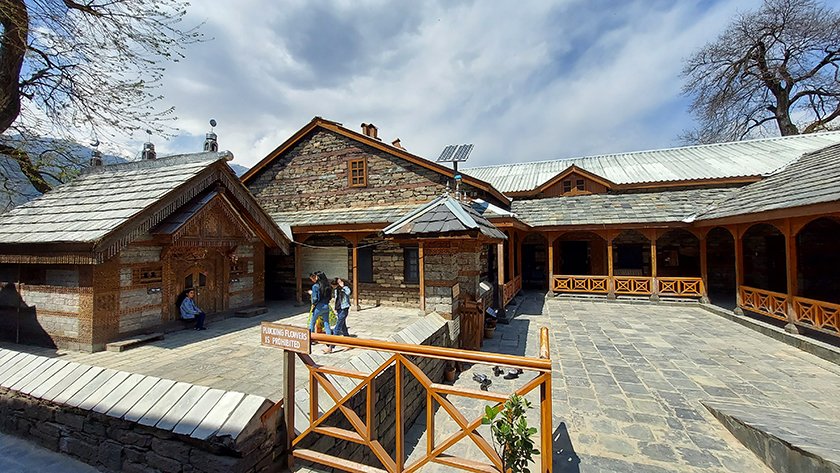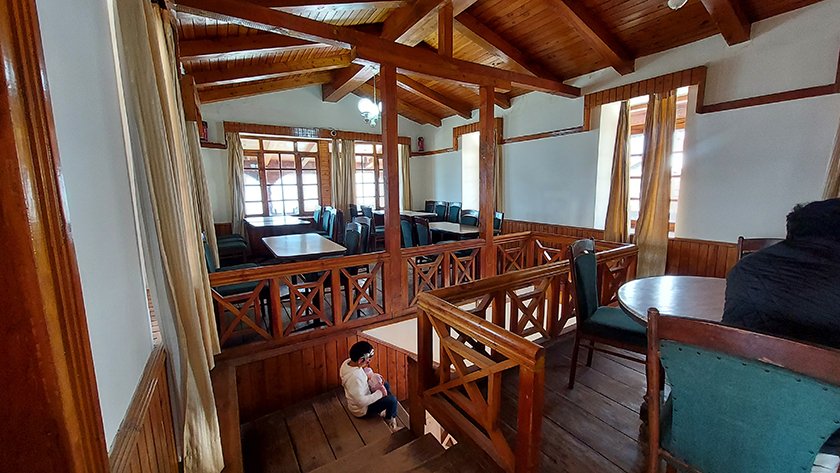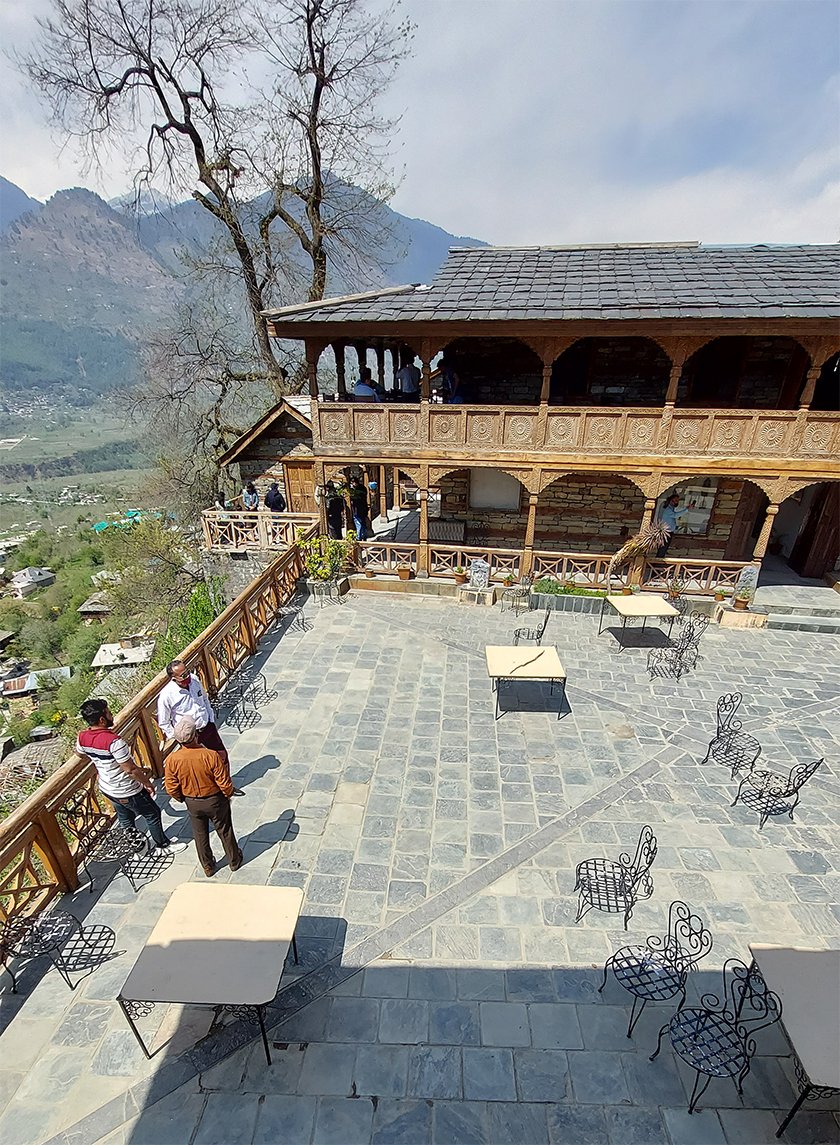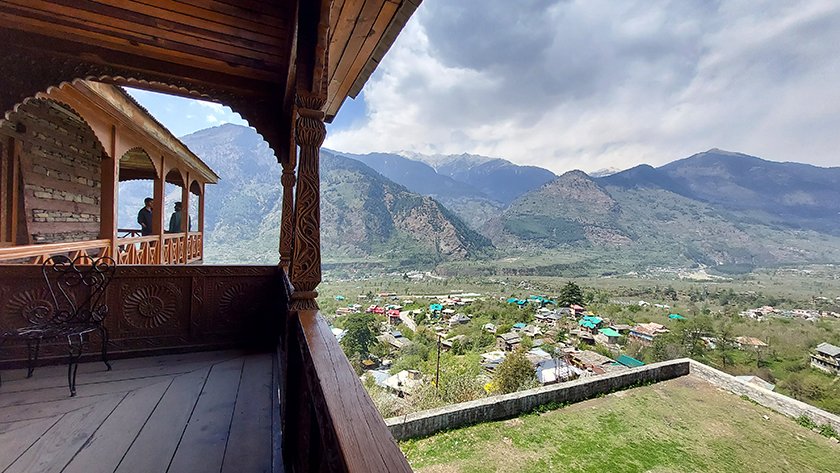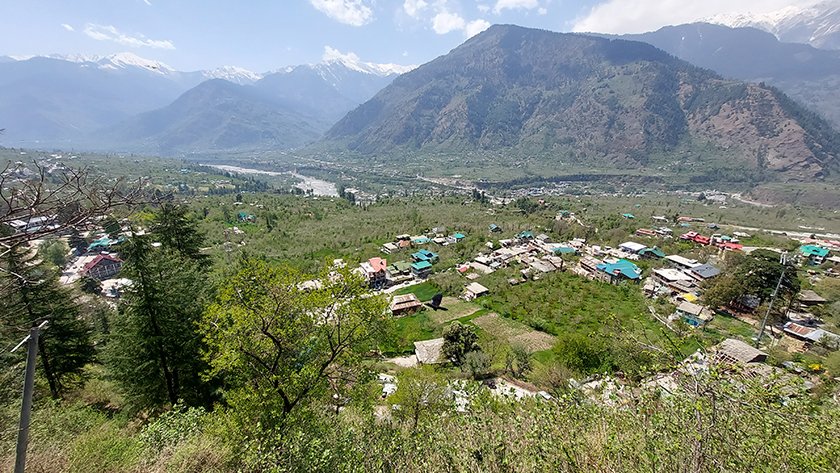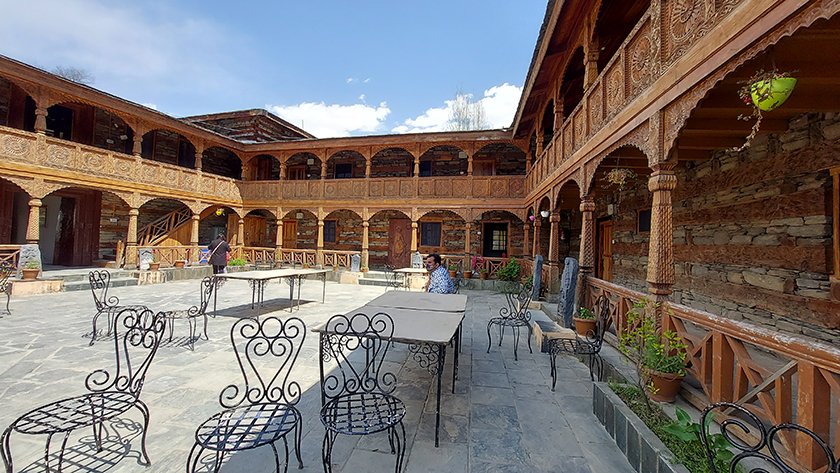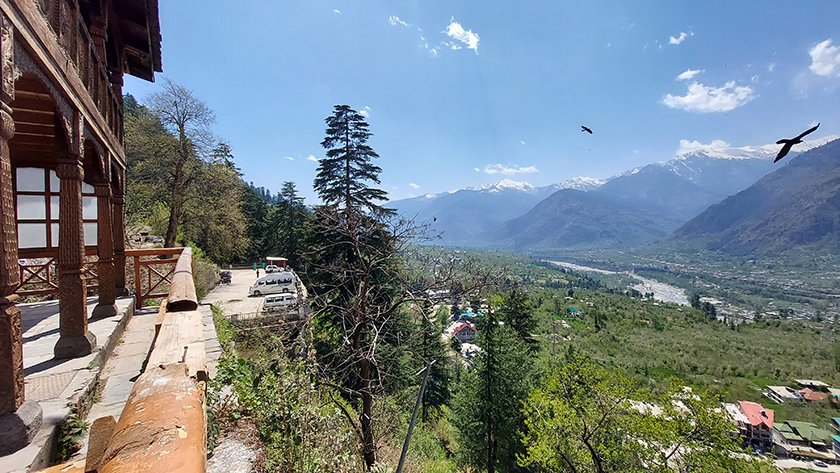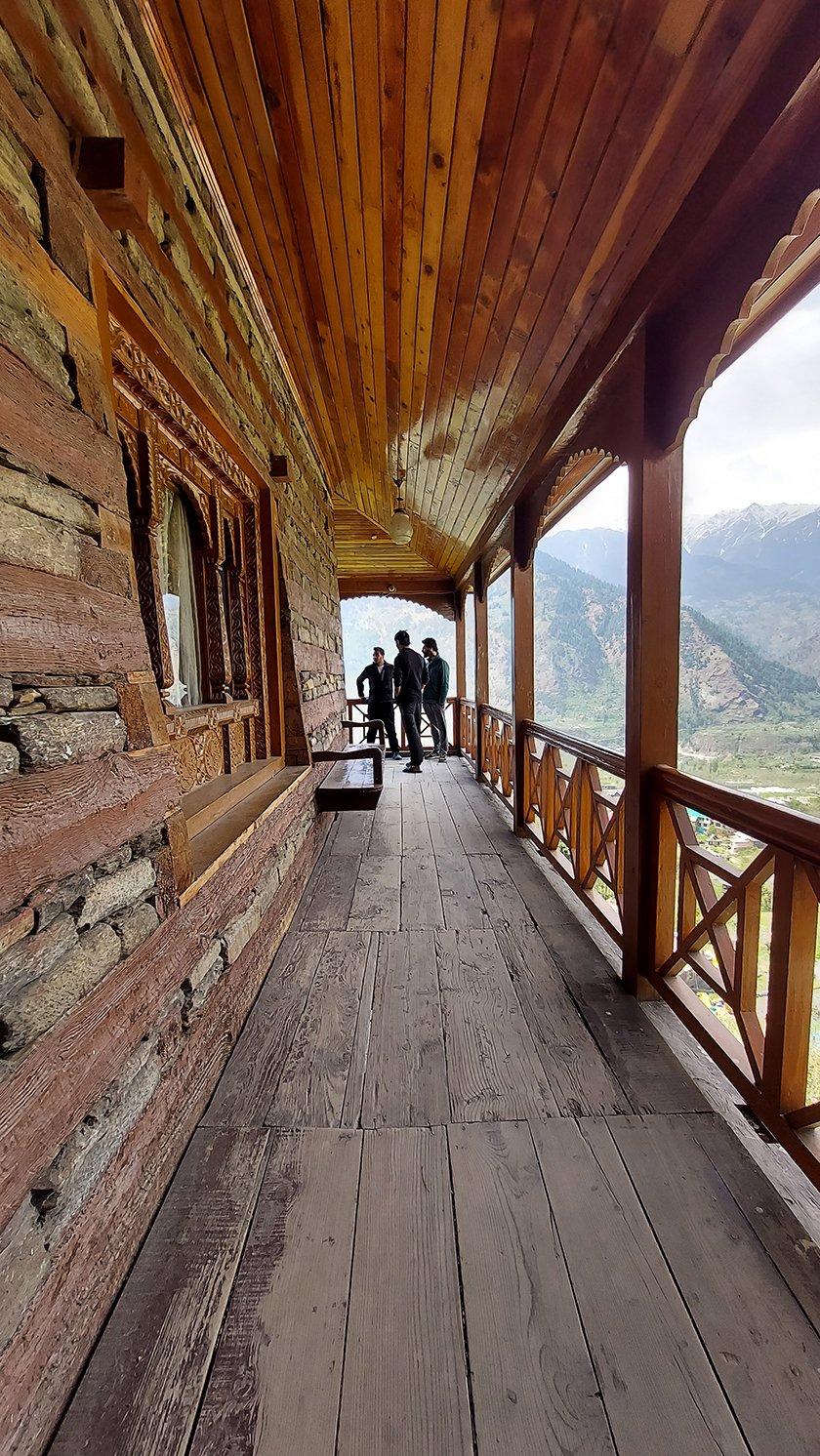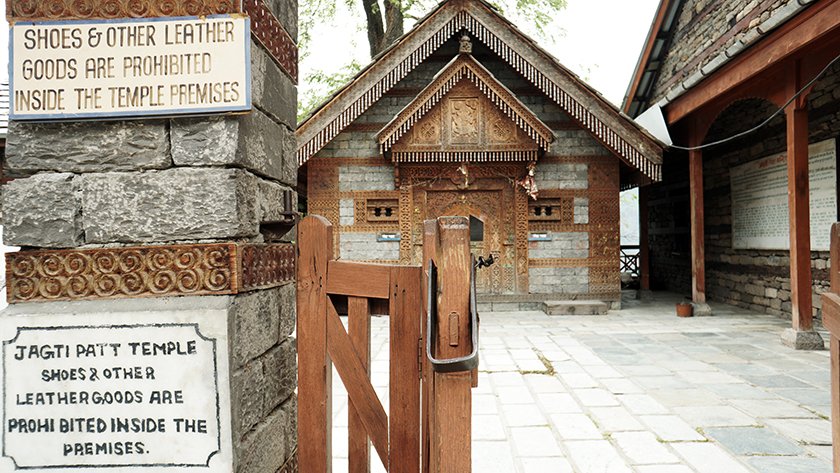 Useful Factual Information
Here's a bit of the factual and practical information…
There's an entry fee of 30 Rupees per person to visit the Castle.
If you are staying in the Castle, the 30 Rupees entry fee isn't applicable.
There's a restaurant on the premises accessible for both day-trippers as well as the ones staying there. The 30 Rupees entry ticket isn't applied if you are eating in the restaurant.
Another way to not pay the ticket is by entering through the exit door and doing the trip in reverse (not recommended!).
Morning and Evening are the best time to visit Naggar Castle. Sunset time is most recommended for photographers.
Naggar Castle offers various discounts/ packages from time to time. Different rates of discounts are applicable on different seasons. Please check these Special Offers.
Similarly, discounts are allowed to senior citizens and privileged cardholders. Proof of senior citizen/ privilege cardholder will have to be shown at the time of check-in. For such discounts, check this website for booking. Third-party tour operators won't have these discounts for you.
Some of the basic amenities include an in-house restaurant, drive-in, intercom (for the guests staying in), 24 hours power back-up, and wifi, among others.
Opening time for Naggar Castle is all days of the week between 7:00 AM – 10:00 PM.
Here are a few photos of the as classified as THE LUXURY ROOM in Naggar Castle…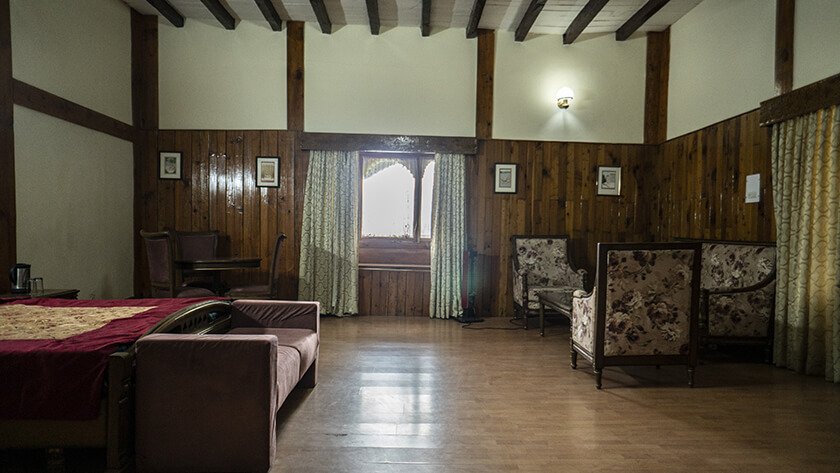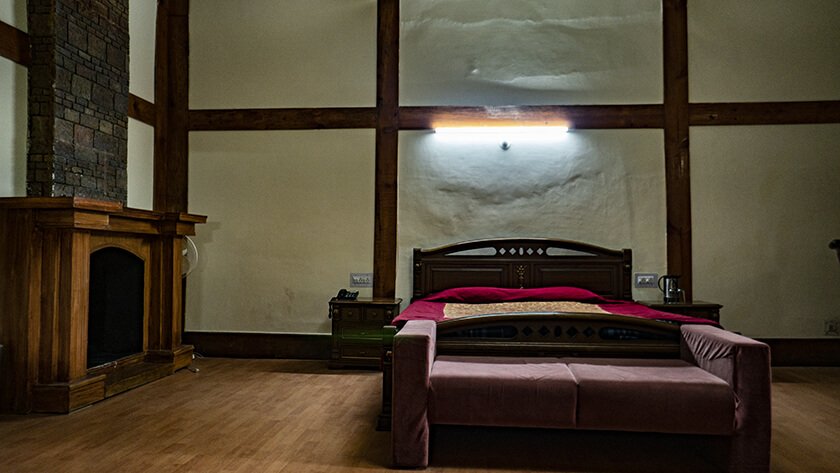 Now tell me if it feels like a room in a castle. To make it even worse, see that British-style chimney for heating? It's non-operational.
"Since Naggar Castle is a restored heritage building," I was told, "the chimneys in every room don't function. They can harm the foundation of the property."
Guests are given electric heaters in winter, just like they do in a 500 Rupees Guesthouse around Himachal.
How To Reach Naggar Castle
By Bus
From Delhi, take any bus to Manali and get off at Patlikuhl (located 20 km before Manali). From Patlikuhl, Naggar Castle is about half an hour's drive away. You can get a taxi from Patlikuhl for about 500 Rupees for an Alto. There are no direct buses from Patlikuhl to Naggar Castle.
I recommend traveling by HRTC (though their price is higher than private buses) because of many reasons and running on time is one of them. Here's the HRTC website to book a ticket.
By Private Car/Taxi
It is possible to Google navigate for directions to the Naggar Castle.
To still give you an idea, it is located halfway between Kullu and Manali on Naggar Road. If you're taking the main highway, you will have to bifurcate from Patlikuhl. Pathlikuhl connects the New Kullu Manali highway to Naggar Road over Beas River.
By Flight
The nearest airport is in Bhuntar (32.4km from the Castle) but flights are to Bhuntar are very rare and overpriced.
The most budget-friendly way to travel to Naggar, if you're coming from afar, is by taking a flight to Delhi/Chandigarh and take the overnight bus to Manali.
Again, get off at Patlikuhl (located 20km before Manali) and take a taxi to the Naggar Castle.
If you are already in Manali
Take a bus from Manali to Naggar (that goes via Naggar Road). From where the bus will drop you off, the castle is a 1km trek away. It is possible to hitchhike or take a taxi too.
Alternatively, the best way to travel is by hiring a motorcycle. Do a half-day trip to the Castle and the Art Gallery, and use the rest of the day riding on the Jana Road. A road trip to Jana Waterfall is one of the recommended things to do in Manali.
Where To Stay If Not Naggar Castle
As far as the idea of staying in a traditional wood + stone structure (that the Castle is) is concerned, you can find better options in the town.
The North
The North, for example, is a great option. It is a 3-floor traditional Himachali house restored from an abandoned Kathkuni house. Honestly, I won't really call it a traditional Kahtkuni because it's missing the slate roof, but it still has a pretty interesting architecture with much better rooms than the Naggar Castle.
The rooms are also very nice and cozy that offers a mix of modern comfort with a traditional feel. If I compare the rooms of The North with those of the Naggar Castle, the North easily wins. And yes, it's a mudhouse inside.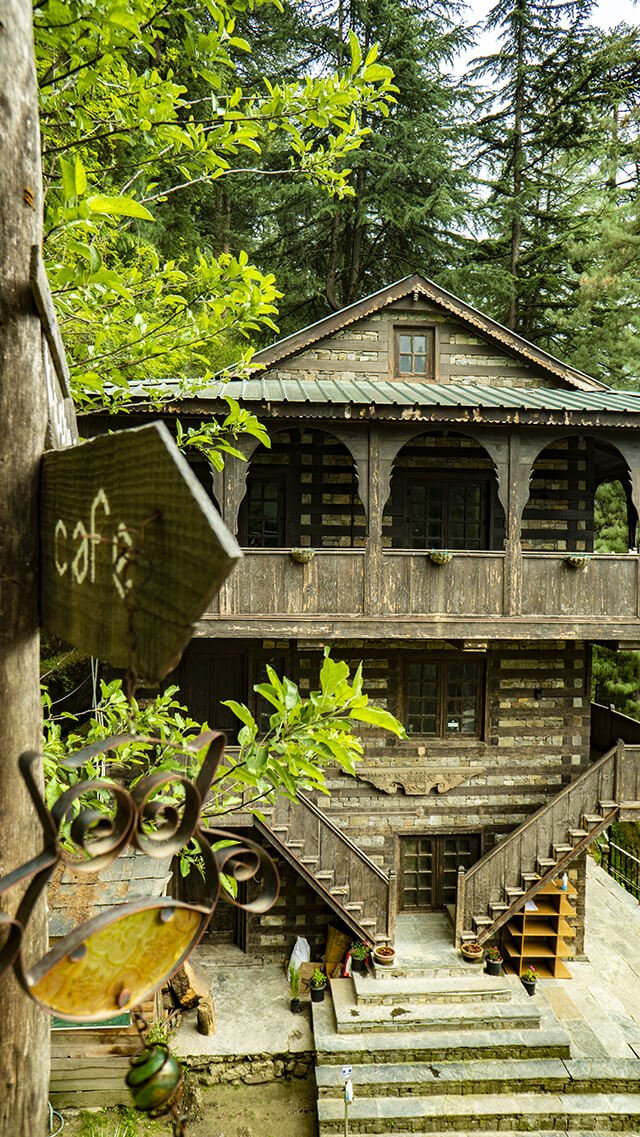 Alternatively, you can rent one of the old houses and make them livable, just like I did for 3 months between January & March in 2021.
This is the house that I rented and stayed at for 3 months. It was located 2.5 km from Naggar Castle close to a village called Chichogi.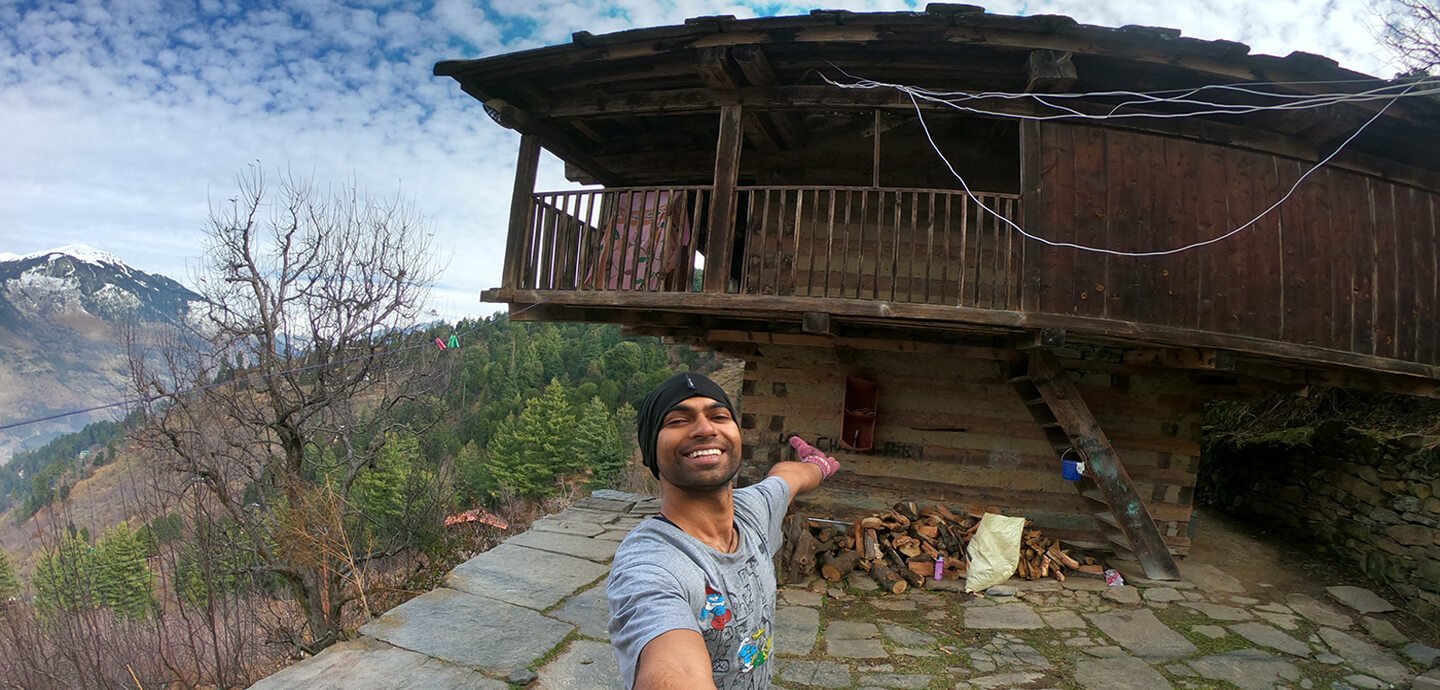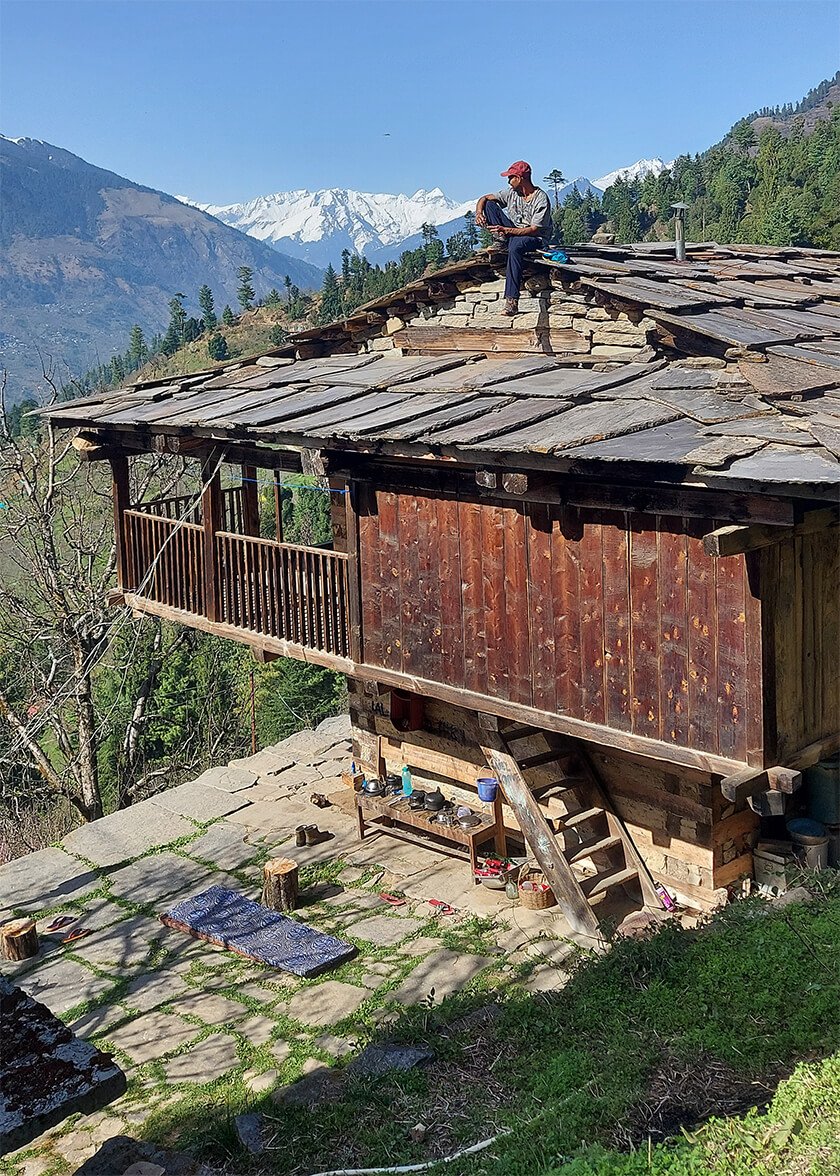 It is possible to rent this house (that can sleep 4 people easily) for INR 16,000 Rupees a month. Check out the video below…
The house has the same Kathkuni style architecture as Naggar Castle does.
Namaste Homestay
I have personally stayed at this place for a month.
They have two 2-bedroom + kitchen setups (in the form of a duplex). The kitchen is fully functioning with a gas cylinder and necessary crockery and tableware.
The two bedrooms (on each floor of the duplex) have an adjoining gallery that gives sweeping views of the snow-clad mountains (between December & July mostly).
Inside the two bedrooms, you get a workspace with a few tables and ground matrices. The flooring is of wooden or carpet with one bedroom access to the bathroom.
The best part about this place is that it's a homestay. The family stays inside the premises so if you are a bad cook, you can order food in-house at a very minimum cost. I ate meals for 50 Rupees here (depends on what you eat of course).
Here's a group photo of one of the dinner nights when the family cooked some Siddu for the guests…
Anyway, each 2-bedroom+kitchen unit costs 30,000 Rupees a month, or 1800 Rupees per day. Usually, they rent it out for long stays but per-day booking is welcome too. You can find them on Instagram or find me and message. (Instagram link)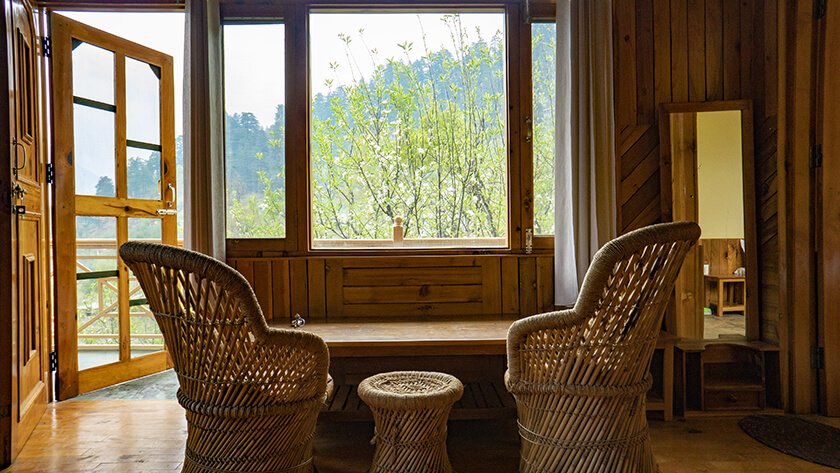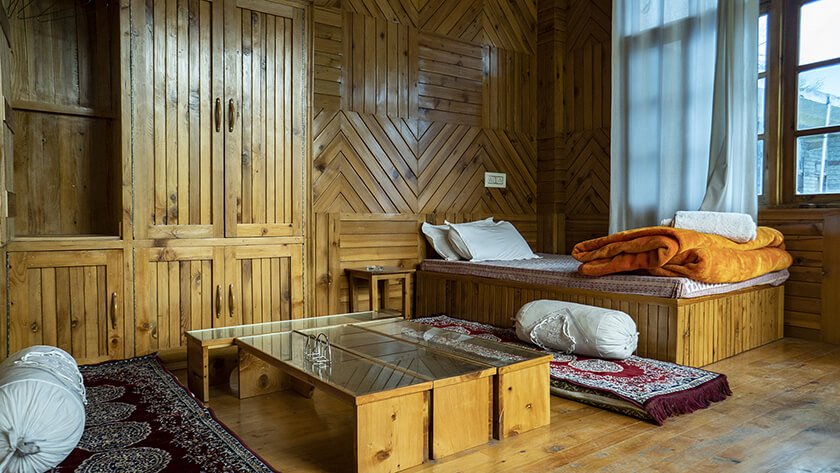 Crystal Art Cafe & Hostel
If your budget is a little low then this place is for you.
Available for 300 Rupees a night, their dormitory is a bargain. You can use their in-house kitchen to cook or store eatables. You can find another hostel in Naggar (called GopStops) for about the same price, and I have stayed there too, but I personally prefer Cyrstal Art Cafe the more for their location and the vibe.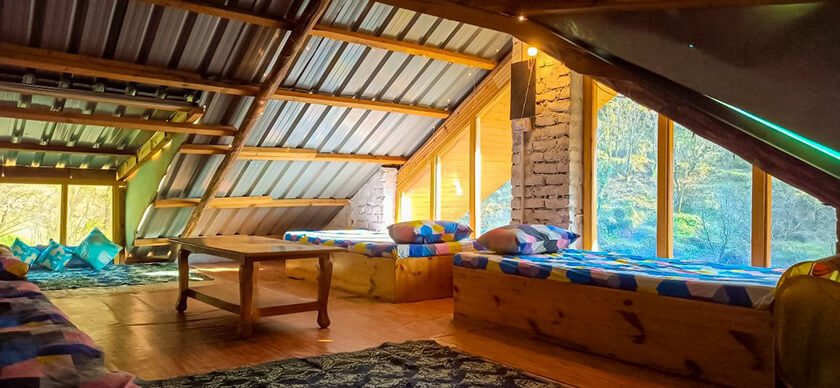 Other Options
Other than the above-mentioned options, it's possible to find a room in most of the private homes too. Back in the days when Naggar was only popular among European tourists and Indians hardly visited the place (forget staying there!) most families used to host people.
They would vacate a room or two and accommodate the guests.
This house, for example, that, in fact, has no name has hosted at least 100 European tourists (mostly Russians, because of the Russian influence in town thanks to Nicholas Roerich). They would lend a room for 100 or 200 Rupees a night.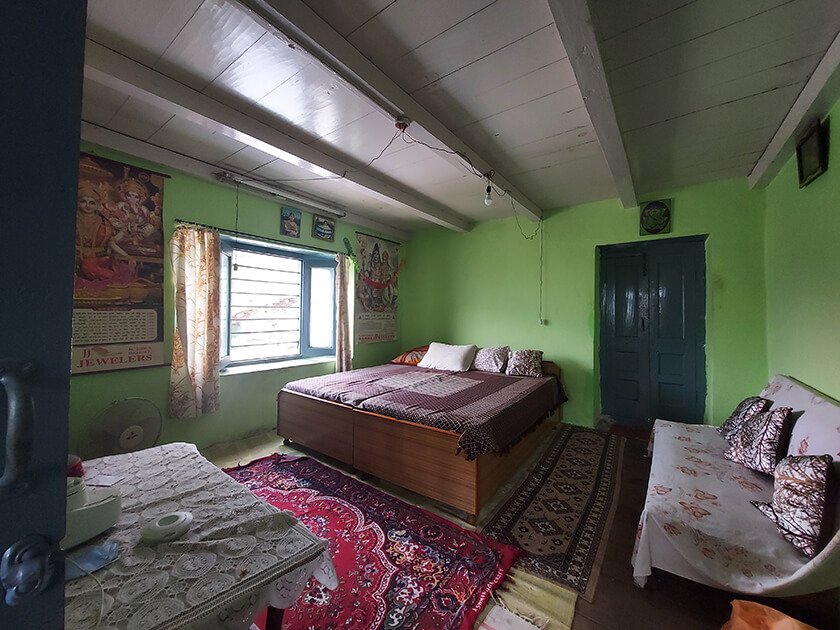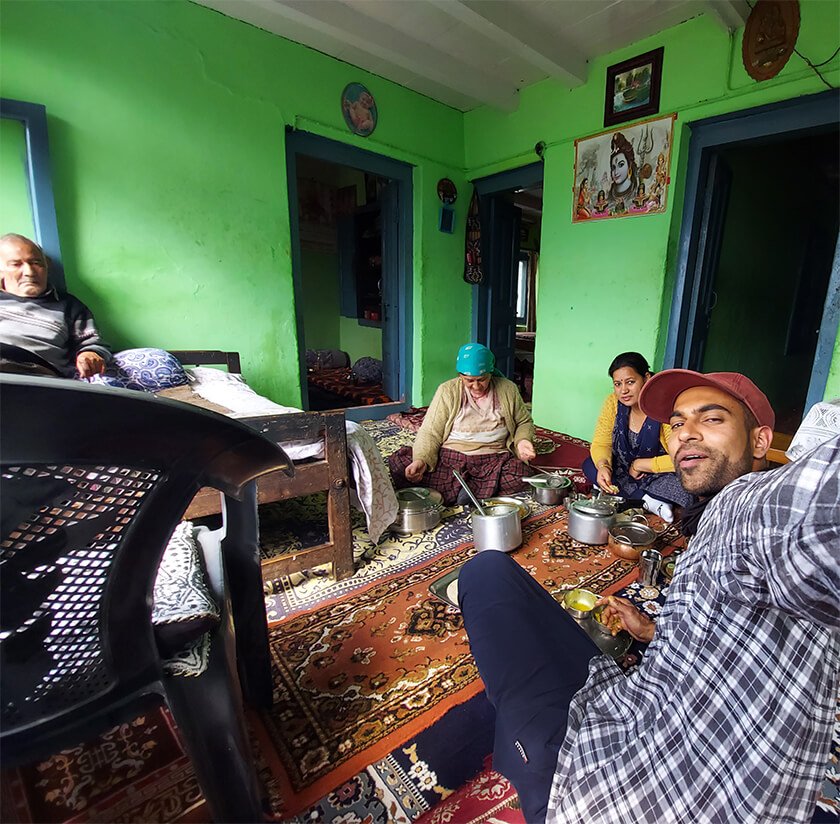 So yea, if you search beyond Booking.com and Airbnb and ask around in person you will find almost all families open to the idea of lending a room or two to you. This will guarantee a 100 percent local experience. Most such houses are made of mud, stone, and wood.
If you want to stay with a family like this, and in a place that has no online presence, you can contact me on Instagram. I will share a few contacts of the local families who would love to accommodate you in their house.
Read more about Naggar in this detailed Naggar Travel Guide
That's all in this travel blog on Naggar Castle. If you have anything to add to it, please leave a comment below.