Golden Chariot train is one of the luxury trains in India. Find out why it's the best train in India to travel, its price, photos, and more.
It has been nearly 10 months now since I experienced one of the luxury trains in India, the Golden Chariot Train. And after reading my first blog post on it — the review of The Golden Chariot— a lot of people wrote to me asking how do I actually rate it "off the record". Do I really recommend travelling in luxury trains in India? What is the price of a luxury train in India? Are they worth the price tag?
Well, attempting the answer today in this blog here – publicly, and honestly too — if I were to summon up a few words, I would say: Yes. Luxury train travel may just be the best way to travel to some of the popular tourist places in India, particularly the tourist places in Karnataka, provided, you can afford it.
What Can Be The Price of Luxury Train In India
India has a total of 5 luxury trains, out of which, only four are currently operating. This includes The Golden Chariot train, The Maharajas' Express, The Deccan Odyssey and The Palace on Wheels. And they all cover a different itinerary, covering a different part of India.
And speaking of the price of such luxury trains in India, they all have different tariffs! For instance, if I talk about The Golden Chariot train, its Pride Of South Circuit costs Rupees 3,85,000 (approx USD 6135 ) for single occupancy for non-Indians. For Indians, it costs Rupees 2,45,000. Please note there are two different routes for most of the luxury trains in India, including the Golden Chariot train.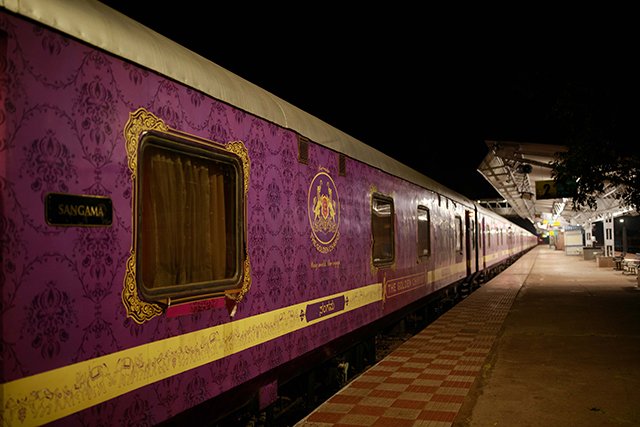 If we talk about the price of another luxury train in India, say, the Deccan Odyssey, it costs Rupees a whopping 4,27,000 for single occupancy for Indian nationals (or a little higher for non-Indians). And then, some luxury trains in India have better and more superior cabin too that comes with an even bigger price tag. Eg, the Rupees 4,27,000 price tag for the Deccan Odyssey, that I've mentioned above, can go to a whopping Rupees 9,24,700 for single occupancy if you choose the presidential suite.
So yea, if you look at the price of luxury trains in India, it's certainly big money for a (nearly) one-week tour. But with that price, comes not just a luxury, but 'royal luxury'.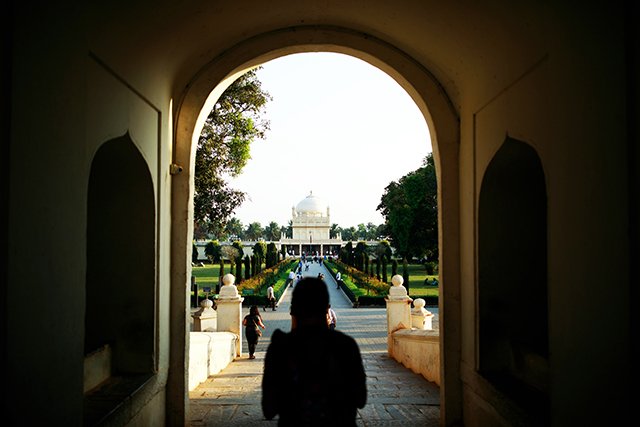 My Experience of Luxury Train Ride In India
Where travelling in India, and travelling in India in trains, in particular, can be highly unorganised, confusing and ticky, travelling on the Golden Chariot train was totally different. It was a safe and highly organised way of travelling. And well, at that price, you must be wondering how can it not be… so it's a fair question! 
But the thing is, there's was more to it than just organised travel. The entire experience of travelling on a luxury train in India is crafted in a way that makes you feel like a royal personality.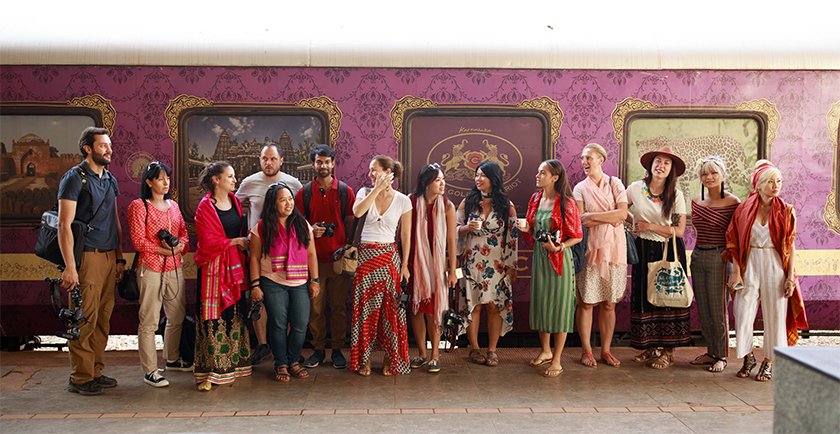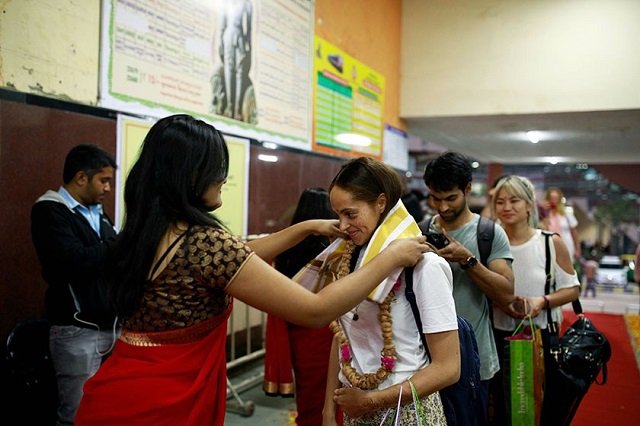 To say the least, it kind of time-transports you back to the golden days of kings and queens — because of the way The Golden Chariot train (and the other luxury trains) looks from inside, and the way you're treated on board.
From your dedicated room butlers to the waiters, everyone on board is ready to literally serve you like a maharaja with anything you might need – even if it's at 2 o'clock in the night.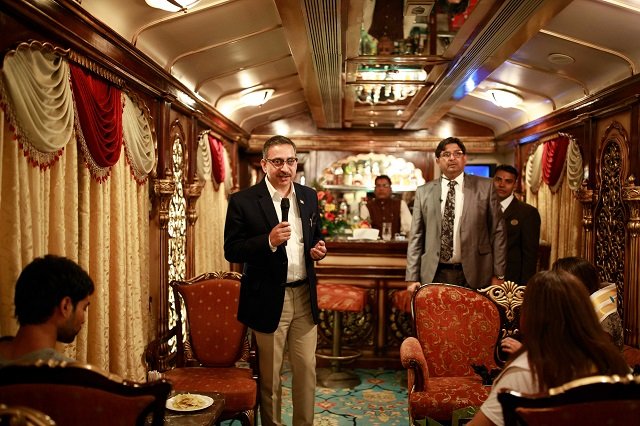 Unlike my experience of travelling in commuter trains in India, on the Golden Chariot train (and I am sure that same applies to other luxury trains in India too) everything feels safer. Cabins are lockable and doors to the main carriages are always kept locked. When stationed (why stationed? You will find out in the next part where I discussed the Golden Chariot itinerary) open doors are guarded.
I remember wherever I went during the entire 7-day Golden Chariot trip, someone was always accompanying me and keeping an eye on my safety, in a very discreet way.
The food on the Golden Chariot train was of high quality and the conditions on board the train and in the kitchens were clean and hygienic. An onboard gym, a spa, and comfortable private rooms and bathrooms, with a butler on hand, moreover means that you cannot ask for more in a train.
The Golden Chariot Itinerary
So the Golden Chariot itinerary (and other luxury trains' too) is designed in a way that other than covering the frequented places, take you to destinations that many people have never heard of in India, including a lot of historic places.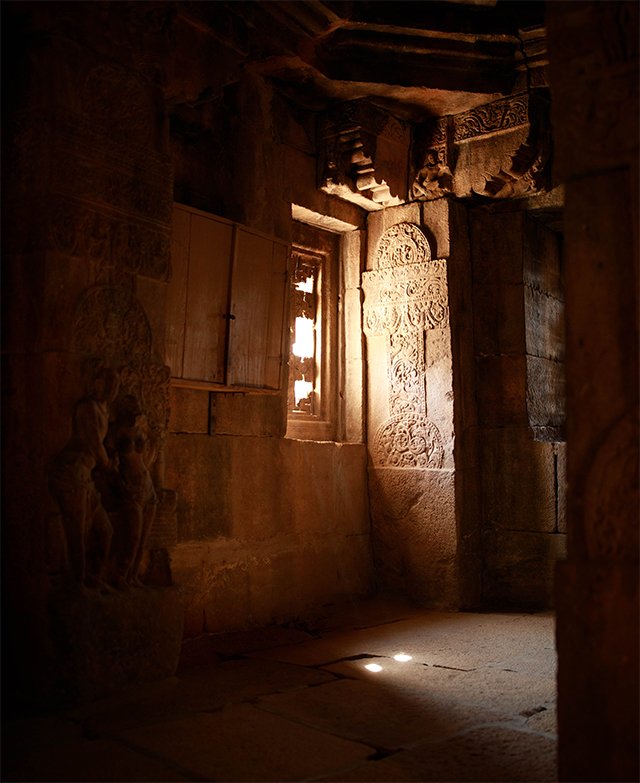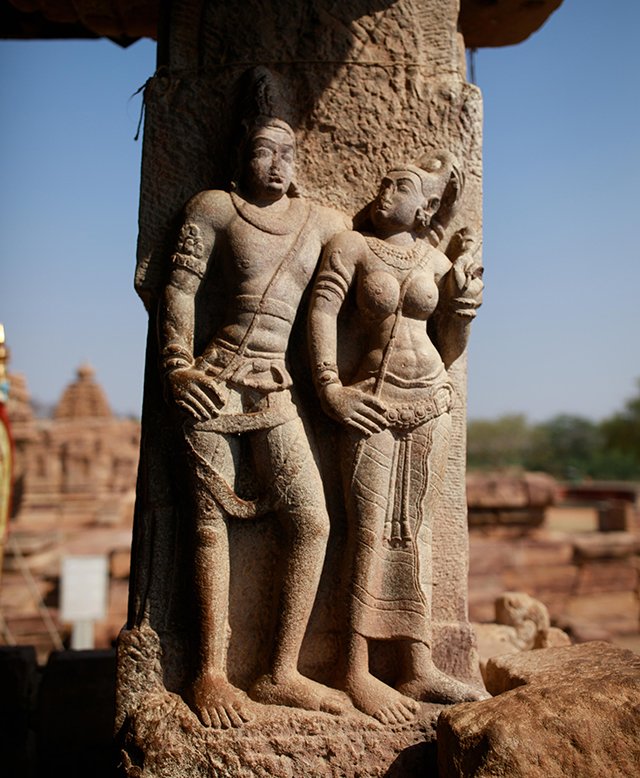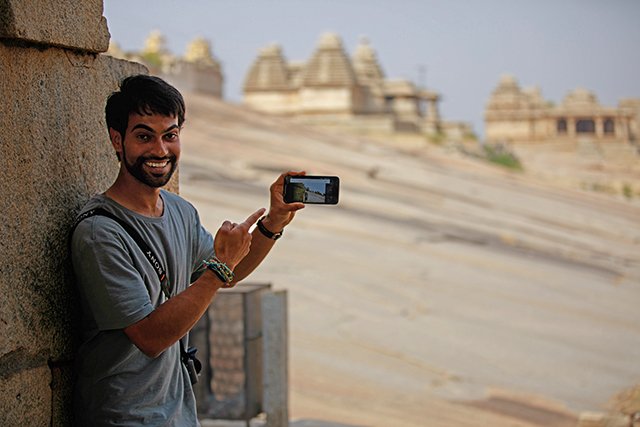 The Golden Chariot covers two itineraries – the "Southern Splendour" and "Pride of the South".  I travelled on the Pride of the South, which started and ended in Bengaluru, with the major cities being Bengaluru, Mysuru, Srirangapatnam, Bandipur, Belur, Halebidu, Shravanabelagola, Hospet, Hampi, Badami and Goa.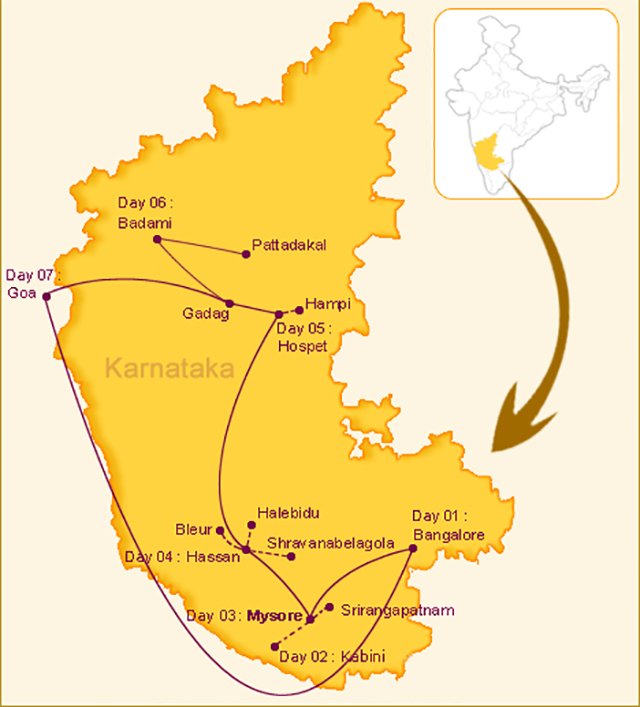 All of the luxury trains in India, including the Golden Chariot, operate on a set, seasonal schedule, which you can check on their respective websites.
Now, what really sets apart the experience of luxury trains in India ride from the usual tours is the fact that your train actually acts as your hotel on a pair of wheels, and transports you from one destination during the time that you otherwise waste sleeping in a hotel.
Understand it this way: Golden Chariot train moves from destination A to destination B at night. During the day it stations at the platform at destination B, which you explore in a bus. In the evening, you return to your train and it starts its journey from destination B to destination C, followed by a day bus tour at destination C, and the same thing repeats throughout the journey.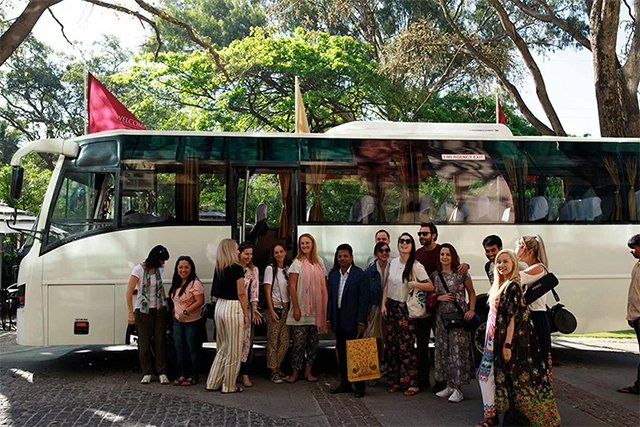 You explore a new town during the day and sleep in your moving hotel (Golden Chariot train) at night. Saves you time! Keeps the comfort!!
And all the logistics are taken care of from bus travel to lunch and dinner locations off the train, tours and sightseeing.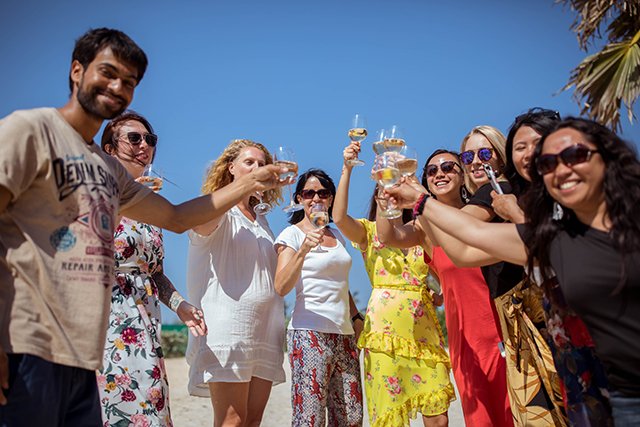 It would take much longer to cover the same 7-day Golden Chariot itinerary by bus or in a car. Taking the train is a brilliant way of exploring a country so big and full of experiences.
It's moreover a perfect trip for those who love trains. It's also a good fit for the more non-adventurous travellers or for people who are nervous about travelling in India. Though with the price tag, it's not going to be appealing to those travelling on a budget, nor will it be for the highly free-spirited.
And then, there were other areas where I felt a little scope for improvement that could make travelling in luxury trains in India better. This includes the constant shaky motion of the train (unlike trains in Europe that always run smoothly) but this was more or less a technology issue that you will always find in third-world countries, not to mention the tiny bathroom for the usual big-built Europeans.
Golden Chariot: Pictures
I know I know, you are dying to see how a 6000 dollar train ride actually looks from the inside. The pictures below are from The Golden Chariot. The other trains have a slightly different interior but the ambience they create is equally royal.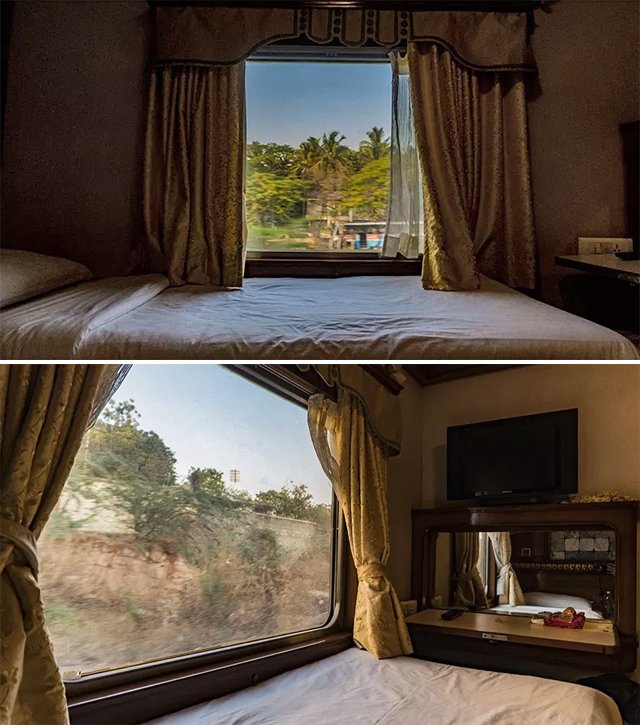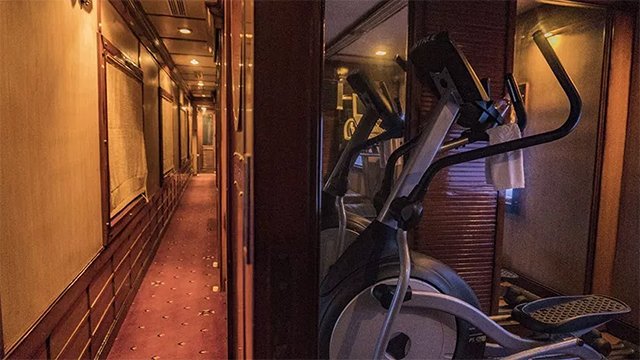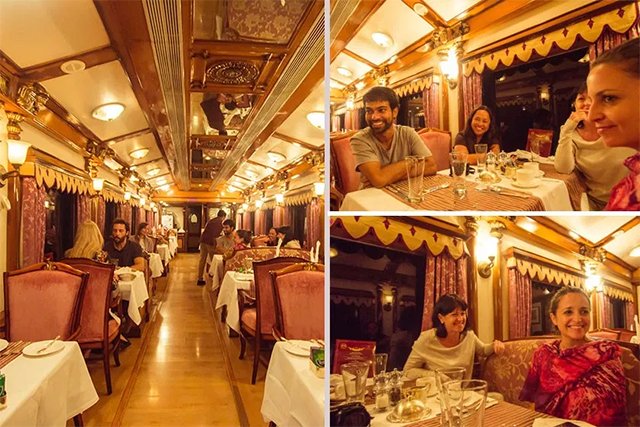 Golden Chariot Train: Best Luxury Train In Train?
As I said before, I do recommend travelling on a luxury train in India. And I believe it may just be the best way to travel across India, provided you have the budget.
If you can spare 6000 dollars for a one-week tour, and if travelling in luxury trains in India and feeling pampered is your thing, then go for it. Because not only a luxury train trip in India is well organised and comfortable, it is by far the quickest way to travel around in India. 
Moreover, if you're comparing other luxury trains in India, be rest assured that The Golden Chariot train is the best train in India to travel.
There are many amazing and quirky activities included. Speaking of the Golden Chariot itinerary, for example, we had a Heena Night and a cooking class as special events.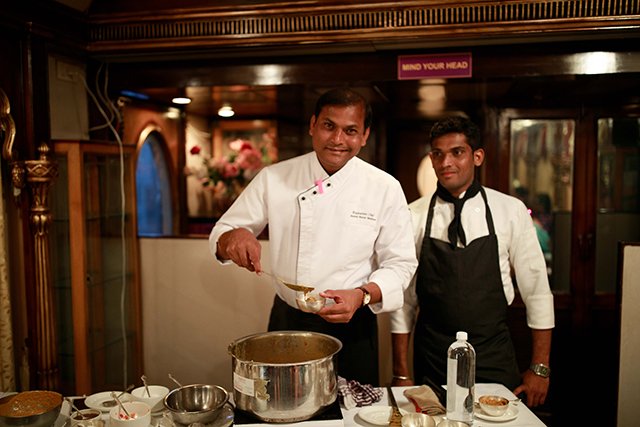 And then, travelling together with a big group is an added charm of travelling in luxury trains in India. Imagine it as a group of strangers hiring an entire train to themselves. The same group of strangers will soon become friends.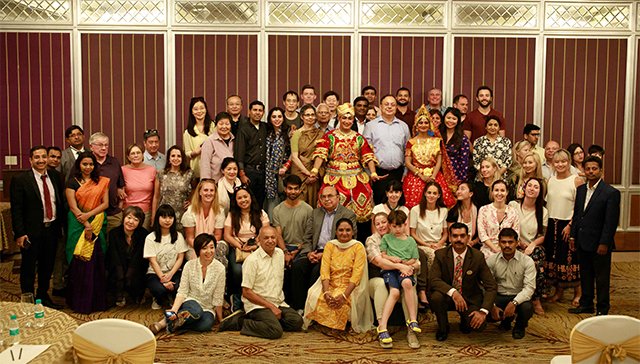 And last but not least, for a country like India, which is so vast and culturally rich, a train or a road journey is the best way to travel. It allows you to not only see more but also calculate the cultural shift you experience more closely.
So speaking of it again, for those who can afford it, luxury trains in India are certainly the best way to travel around India.
Disclaimer: I was on a blog trip with The Ministry of Tourism of India to experience The Golden Chariot train. While my trip was sponsored by tourism, all recommendations are solely personal. I wasn't paid to write a biased report in any way. I only recommend what I personally try and find worth appreciating.