Looking for top tourist places to visit in Karnataka with family? Here are 4 destinations and 1 experience you need to know!
After travelling in India and abroad for more than two years, if there's one thing I have learned it is that no other country in the entire world is as diverse and distinct as India. Every state in India represents a tiny country on its own. And Karnataka, lying in the southern part of India, is a beautiful example. It's a great place to travel to with the family.
In Karnataka, one can find bustling cities like Bengaluru, get cozy up in the rainforests (of Coorg) or experience royalty in the princely city of Mysore — from glittering palaces to rare national parks to ancient ruins, from beaches to yoga retreats to evocative temple ruins, Karnataka has something for everyone. And if you're planning to spend a weekend with your family and friends, here are my top 5 tourist destinations in Karnataka for families:
Top Tourist Places In Karnataka For Families
The City of Bengaluru
Among all the Indian cities, if there's one name I had to choose as the best Indian city to travel to, then Bengaluru would be my first choice, making it top the list of best tourist places for families in Karnataka.
Blessed with a benevolent climate and a burgeoning drinking, dining and shopping scene, Bangalore offers the finest city-like experience in India.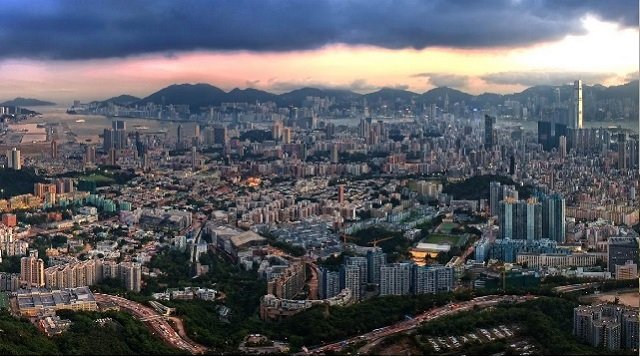 What's better is the fact that Bangalore can moreover be visited anytime throughout the year and is well connected by road, railways, and air. Speaking of what to see and do in Bangalore, here are some quick tips:
Soaking in the architecture of the Attara Kacheri (High Court)
Enjoying the beauty of the Bangalore Palace
Strolling around the lush Lalbagh Gardens
Being mesmerized by the colorful Indira Gandhi Musical Fountain
Marvelling at India's inventions at the Visveswaraya Industrial & Technological Museum and feel proud.
Coorg
Coorg, also known as Kodagu, is a gorgeous hill station located 256km from Bangalore. I visited Coorg about 3 years ago, and since then, it's my favorite place in Southern India, if the idea is to relax and unwind yourself.
Visit the postcard-like town of Virajpet, the Tibetan settlement of Bylakuppe (home to South India's largest monastery) and of course, the district headquarters of Madikeri. If you're looking for a family tourist destination in Karnataka with a bit of Buddhist flair, Bylakuppe is a great place.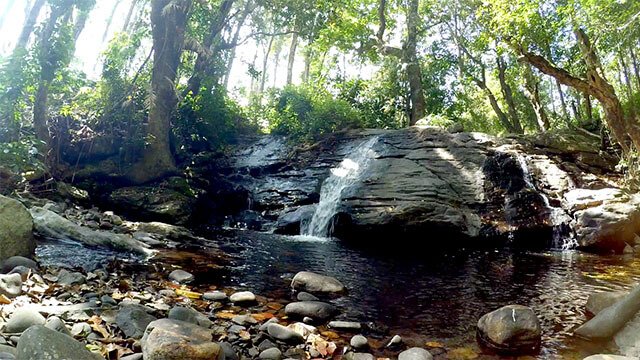 Coorg can be visited any time of the year with each season having its own joy and delights. Other than Bangaluru, Coorg is well connected by road to all other major cities including Mangalore, Belgaum, and Mysore.
The closest airport to Coorg is in Mangalore (136km) and the nearest railway station is in Hassan (118km)
Some of the highlights in Coorg include:
Going back in time to Madikeri Fort
Watching the majestic Abbey Falls
Saying a prayer at the monastery in Little Tibet
Embarking on a coffee plantation tour in Coorg. [Read: Visiting the coffee plantations in Kabbinakad, Coorg]
Heading out for a wildlife safari at the Rajiv Gandhi National Park
Royal Mysore
Mysore is another city in Karnataka worth travelling to and appreciating. Located at only a few hours from Bangalore, Mysore unravels itself as a city rich in history, and stories about being ruled by the Wadiyars, Tipu Sultan, and the British.
Visiting Mysore with family and kids is moreover a good idea as it will give them a chance to learn about India's proud history. Just like Bengaluru, Mysuru has its own railway station and an airport and is connected by road to major cities in Karnataka. Given the easy accessibility, Mysore is certainly one of the top tourist places to visit in Karnataka with family.
Some quick activities to try in Mysore include:
Marvelling at the stunning beauty of the Mysore Palace
Visiting the popular (and India's only) Wax Museum
Studying the architecture of St. Philomena's Church
Spotting your favorite bird at the Ranganathittu Bird Sanctuary
Paying you tribute at the Chamundeshwari Temple
Beaches of Gokarna
Some families in India find it a little hard to travel to beach cities like Goa and Varkala, but Gokarna is a distinction. It's a great place to travel with family in Karnataka, especially, if the idea is to break away from the busy city life and experience a tranquil beach.
Located at a distance of 514 km from Bangalore, the town of Gokarna reveals itself as a popular pilgrimage centre. And if you're only looking forward to relaxing on beaches, be known that Gokarna is home to some of the cleanest beaches in India.
Om Beach, Kudle Beach, Gokarna Beach, Half Moon Beach and Paradise Beach are the five main beaches here. Gokarna Beach is the town's main beach and pilgrims gather here when they visit the Mahabaleshwar Temple. Kudle Beach is the largest of the five beaches and it is crowded during the peak season from November to February. Some of the popular things to do in Gokarna include:
Beach Trekking
Visiting the temples
Experiencing water sports
Soaking up the town and night markets
Seeing It All In A Luxury Train
And if you have a little more time and a lot of money, then a luxury train ride with The Golden Chariot to cover most of the places mentioned above, in addition to a day in Goa can be your best bet to explore the highlights of Karnataka on a fast track. Golden Chariot is a great experience to have with your family.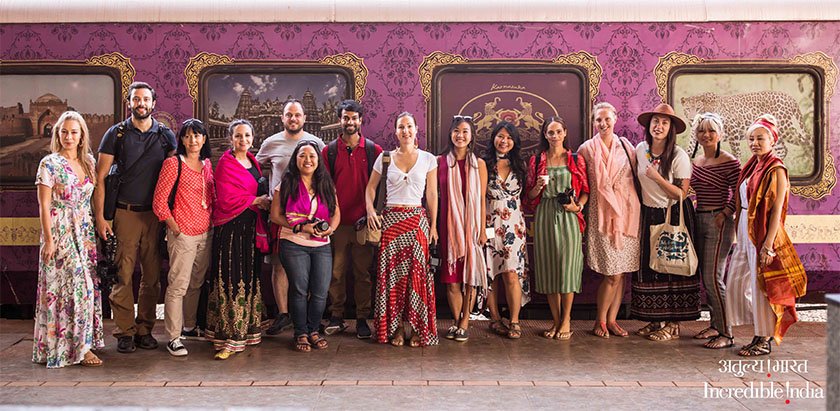 Please note that The Golden Chariot covers two routes, and the one that covers Karnataka is called the Pride of South. The Pride of South that starts from Bangalore and concludes in Goa, covering destinations including Mysore, Bandipur, Chikmagalur, Hampi, and Badami.
If you have anything else in this travel guide for top tourist places to visit in Karnataka with family, please share it in the comments below!
Also Read: Delhi to Bangalore Road Trip