This post on the safest Indian cities for solo female travelers has been written by a guest blogger, Purvi Kamaliya, who has been on her solo adventures in India for the past 4 years. She has been hitchhiking, camping, trekking, cycling and exploring the offbeat and unseen places around the country, while regularly articulating her experiences in her blog Travel Hippies. Speaking on the issue of women travelling and safety in India, this is what she has to advise.
8 Safest Indian Cities For Solo Female Travelers
The safety issue is the first thing that comes to mind of solo female travellers planning to explore India but according to me, such considerations are completely pointless as crime against women exists everywhere in the world. You might need to be as vigilant in India as you need to be in any other country.
I have travelled to the interiors of certain towns tagged as 'unsafe' and I realised that the scenario was completely opposite.  However, consider a few curious stares and creepy smiles common if you are a foreigner visiting an unfrequented part of India as the people there might not be used to seeing foreigners. Such things can also be easily handled by not paying attention, giving an angry look or pretending to call somebody and acting as if you are complaining about the person. Acting to call up the police works the best, but do not go extreme, unless it is required.
In addition, renting a car can be a good option for solo female travellers in Bhubaneshwar, as it can provide a safer and more reliable means of transportation.
The Himalayas in India, however, be it Ladakh, Himachal Pradesh, Uttarakhand or the Northeast stand as the safest places where no extra safety measures are required. Even the coastal regions from Goa to Kerala also fall in the same category. You can enjoy roaming around in the woods, opt for random homestays or can just pitch your tent anywhere.
Further Reading: Tips For Fist Timer Solo Women Travellers. Also, if you are looking more for an itinerary than just a list of places, here's a blog on 2 weeks India itinerary written by another female travel blogger.
However, if you are considering travelling to the safest places down on the mainland then here is a curated list of the towns and cities for you:
Jaipur 
Being an architectural treasure and cultural hub of India, Jaipur safest Indian city for solo female travelers where you can roam around fearlessly even on the outskirts of the main city.
Even on public transport, you would be guided well to reach your destinations. It is one of the cities where no guide is needed to be safe or to reach a particular place. You would find abundant information on the internet about places to visit, elephant rescue centre, cloth printing and hiking. Apart from the Nahargarh fort, you can freely visit most of the places all alone by yourself.
Be cautious of the kids or shopkeepers luring you to buy their items.
If you are a solo female travelling overseas, read this safety guide.
Mumbai
When you travel to Mumbai, be ready to see people humiliating and shouting at the culprit in case of even a push by mistake. Mumbai is one the cities where walking around anywhere wouldn't cause any kind of problem and the Samaritans would come to your rescue in case of one, making it one of the safest Indian cities for solo female travelers. But of course, do consider a company if you explore the slum areas as it might not be advisable to roam around those areas alone. Local kids might also be a great company to roam around Asia's biggest slum in Mumbai. A heritage walk around Ranwar Village in Bandra, Colaba- Churchgate area in South Mumbai and nightlife in the same area would be quite a memorable experience.
Mysore
This city in Karnataka has a charm that makes you adore its heritage vibes and helpful people. Mysore had been a hub of yoga learners and till now, you can learn yoga from the students of the great yoga master Pattabhi Jois. Mysore offers you some scenic hiking trails, marvellous architecture, wildlife and bird sanctuaries, green fields and most importantly, a cultural experience that would surely bring you closer to Indian customs. The last time when I was in Mysore, I met a girl from France travelling around Mysore in shared tuk-tuks. And this makes Mysore a city for solo feet. No wonder, Mysore is one of the safest Indian cities for solo female travelers.
Ahmedabad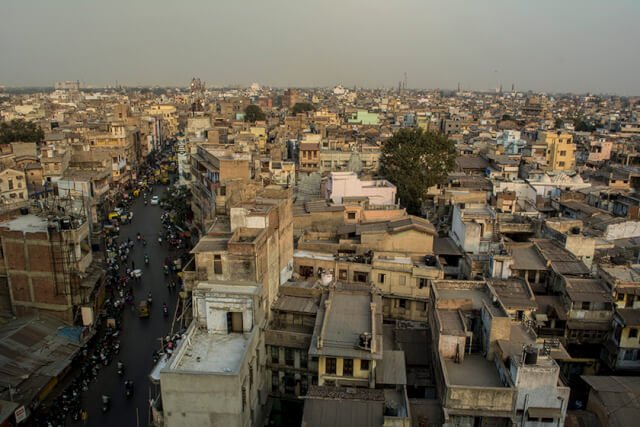 The only World Heritage City of India is also the business capital of India. You can enjoy the most secular of the architecture and also the first riverfront of India that was inspired by the River Thames. Taking scooter rides to Adalaj step-well, Modhera, Patan, Siddhpur and Nal Sarovar would also be some of the good experiences in the city. Moreover, the city is also the land of Mahatma Gandhi and it has witnessed many historic events during the pre-independence era. Stay in the havelis, and explore the step-wells, mosques and delicious Gujarati food during your stay in Ahmedabad.
Pondicherry
This little France in India is an apt choice when you wish to take a travel break and volunteer to help in realizing the dreams of the change-makers in Auroville. This tiny village near Pondicherry has well-established itself as a universal land with people from all over the world settling here to practise 'karma yoga'. French architecture dotted with Tamil traditions presents a perfect blend of Indian and Western cultures. And if you worry about safety rest assured that Pondicherry is one of the safest Indian cities for solo female travelers.
Orchha
A town that remained unaffected during Mughal invasions and British rule gives you a glimpse of the rich and generous princely state of Bundelkhand. It is a haven for solo travellers considering the zero crime in the town and friendly locals, making it one of the safest Indian cities for solo female travelers. From Mandana paintings, kayaking in the Betwa river, and cycling in the forest to a luxury village homestay among the farms, Orchha can literally ensure your dream vacation comes true. The best part about Orchha is that you can trust the people with any service, hitchhiking and can even have a cup of tea with any friendly person without any hesitation. You would be welcomed and treated well wherever you go in this quaint town of Lord Ram.
Indore
A food lover's paradise is also a great place to go around hiking in India's oldest hills of Vindhyanchal. The foodies in this city never sleep and hog onto the finest street food of 'Sarafa Market' that opens only at midnight. Jalebies, kachoris and Indori poha makes this city the best place to try North Indian cuisine.  It is also a gateway to two of the most enchanting historic spots of Maheshwar and Mandu that are tucked on the bank of the mighty river of Narmada.
Hampi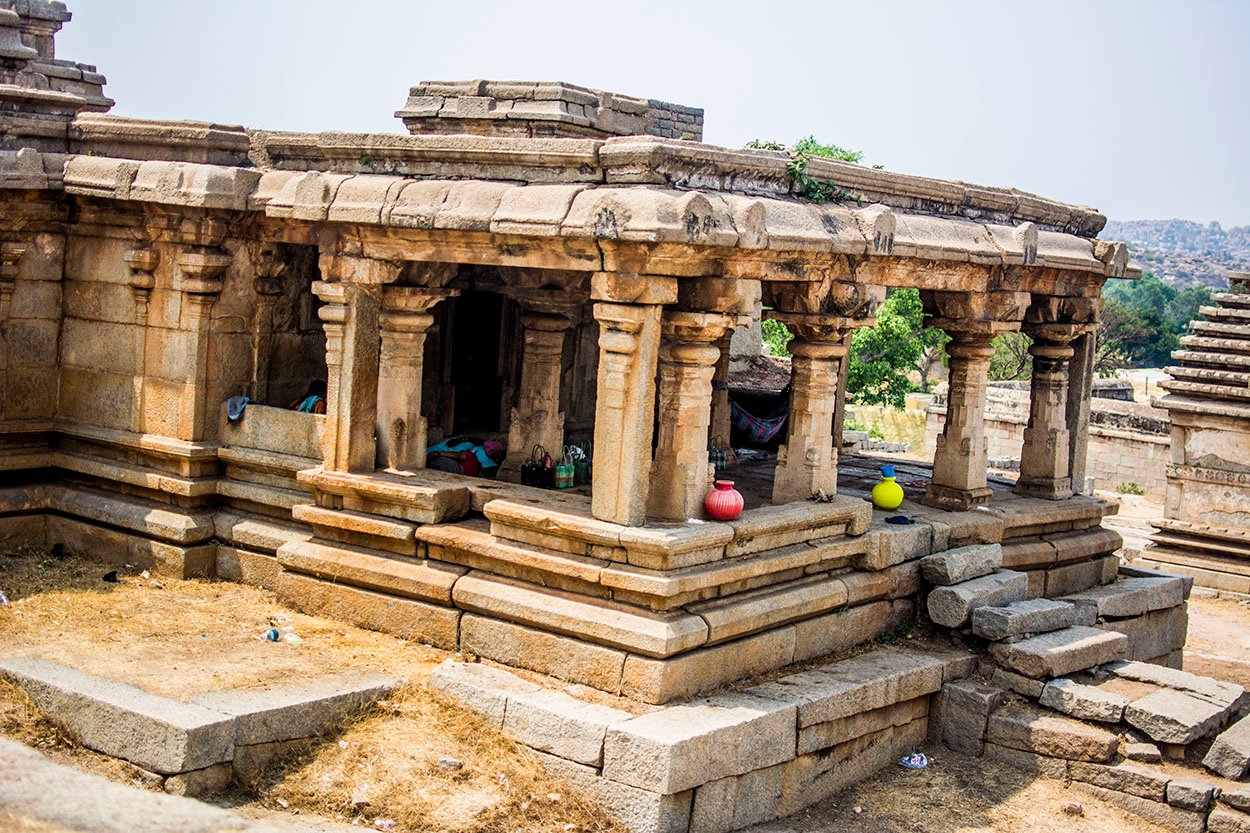 If you wish to escape to a mythical land for real, Hampi is the place that is supposed to be the kingdom of the Monkeys during the reign of Lord Rama in India. The ruins in Hampi would tell you the saga of this forgotten kingdom. The hills and temples witness a magical sunset. Hampi is another haven for backpackers with zero crime. The best thing about travelling to Hampi is, you would only come across the travellers and not many tourists. 'Eat- Explore, Sleep – Repeat' is what sums up your trip to this place. While Hampi lets you chill among its beautiful ruins, Badami Caves and Chitradurga Fort located nearby would take you on a historic trip back to the era of the kings.
You can also plan a visit to Gokarna, Udupi and Goa on the western coast from here and all of them would present before you a unique essence of India. And trust me, at the end of your journey, you would condemn all claims of India being an unsafe place for female travellers.
If you have any other place to add to the list of safest Indian cities for solo female travelers, please share in the comments below.
Also Read: Inspiring Stories of 4 Solo Women Travellers