From making money to blogging to travelling the world on sponsored trips: this is how I fulfill my travel dreams as a blogger…
I remember when I started blogging, one of the first blogs I wrote was about Saving Money For Traveling. I mean those were still the early days of my blogging stint and I was self-sponsoring every trip. Back then, money remained a big problem for me. But time has changed now, and with that, my focus has changed too. From saving money to travel, I now talk about making money from travel; budget travel tips have been taken over by fancy bucket lists.
And well, not only have I quit budget backpacking and started flashpacking, the ways how I thought I'll make money from blogging, back in the day, have kind of changed their course too.
For example, if I talk about a similar article that I wrote back in 2017 Blogging Workshops and Freelancing were my two biggest financial contributors, but not anymore. Though I still write freelance from time to time, other sources of (better) income have become important.
So as I enter into 2020, and claim 2018 to be a great year for my blogging stint, the question arises: How do I make money from travel blogging at the moment, or better put — How do I Fulfill My Travel Deams As a blogger? And If You're Planning To Live Your Life In Similar Terms, How Can You Do That Too?
Sponsored Trips: My Biggest Travel Contributor
If I talk about 2019, I visited 4 international destinations in total, including Germany, Laos, Singapore, and Indonesia, flying not only business class but staying at places that I could never afford — at least not so soon in life. And then there were those premium experiences like Skydiving in Germany or visiting a private island in Indonesia, that was worth a fortune.
I remember during my blog trip with Queensland Tourism, I was taken to Lady Elliot Island for a day trip from The Gold Coast, exploring the island life in Australia and trying snorkelling in the Great Barrier Reef. When I returned to my hotel room, in The Gold Coast, I Googled the price for a similar day trip, the cost gave me a triple figure of over 1000 Australian Dollars. I can never imagine trying a day trip that expensive anywhere in the world if it were not for a sponsored blog trip.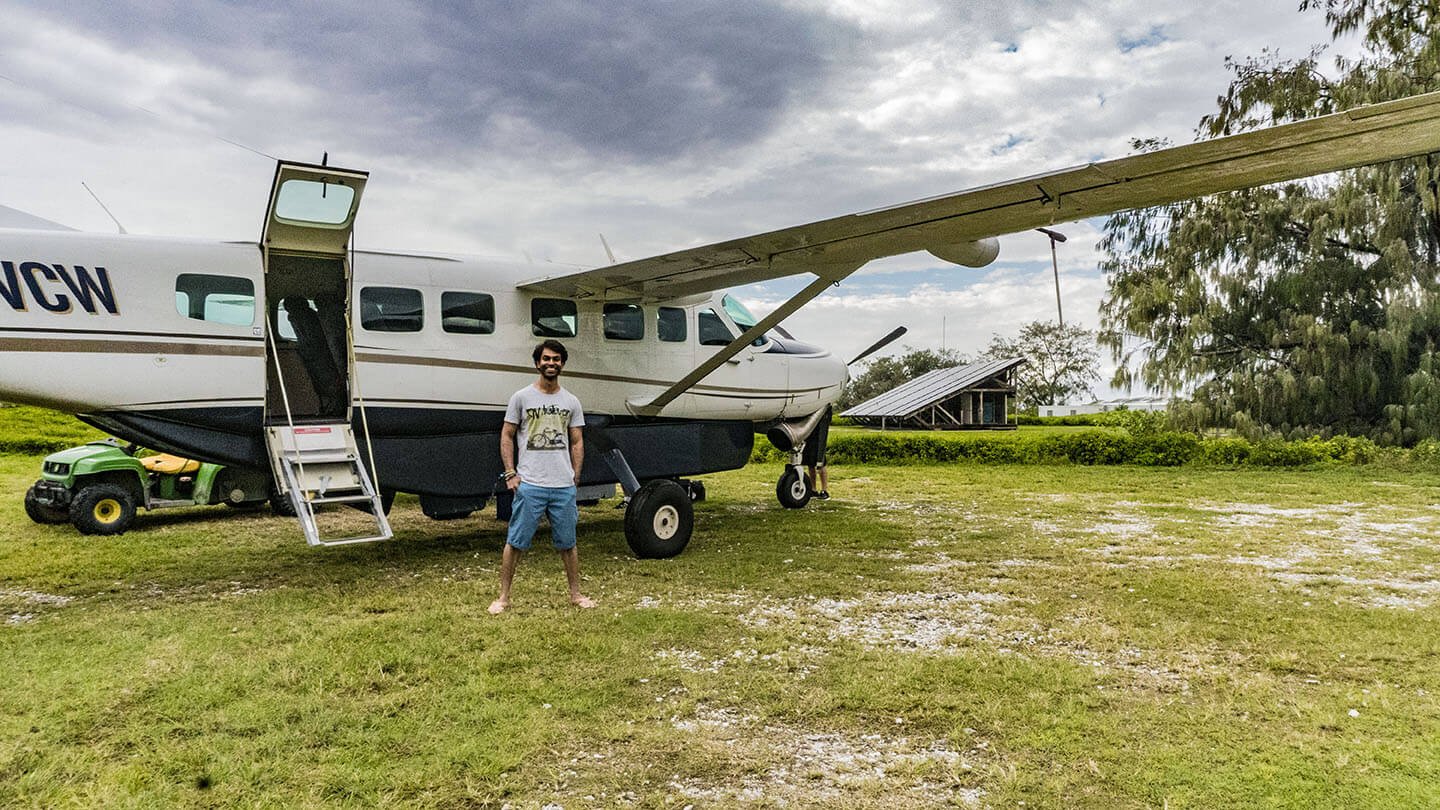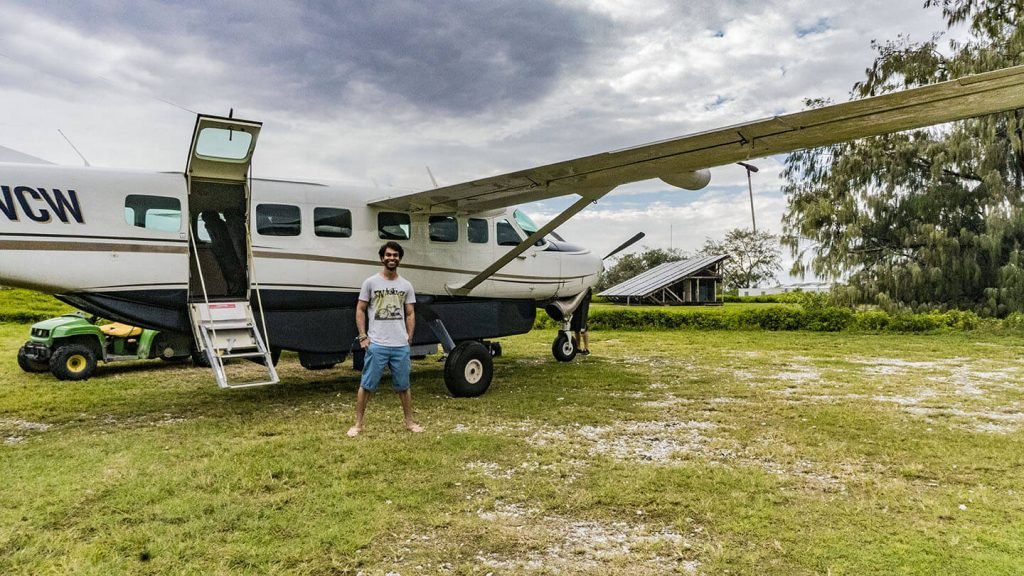 Sponsored trips, media trips, or FAM trips (whichever form they come) have remained an integral part of my travel blogging stint. They make me travel to places and try experiences that I cannot pay for, with whatever little I make from blogging at the moment. And well, it's not just my case, but most of the travel bloggers out there. Travel agencies or tourism boards hire us (on a paid or non-paid basis) to promote tourism in a particular place. And that's how sponsored trips go about. They work on a simple equation — we help you travel for free (and even pay at times) and in return, you help us spread the word. And we spread the word by writing articles about the destination on our blog, on our social media channels and/or in other travel magazines we write for as a freelancer.
So yea, sponsored trips are how I keep myself on the road for most of the time — especially when it comes to expensive national (including The Golden Chariot Luxury Train Tour) and international trips.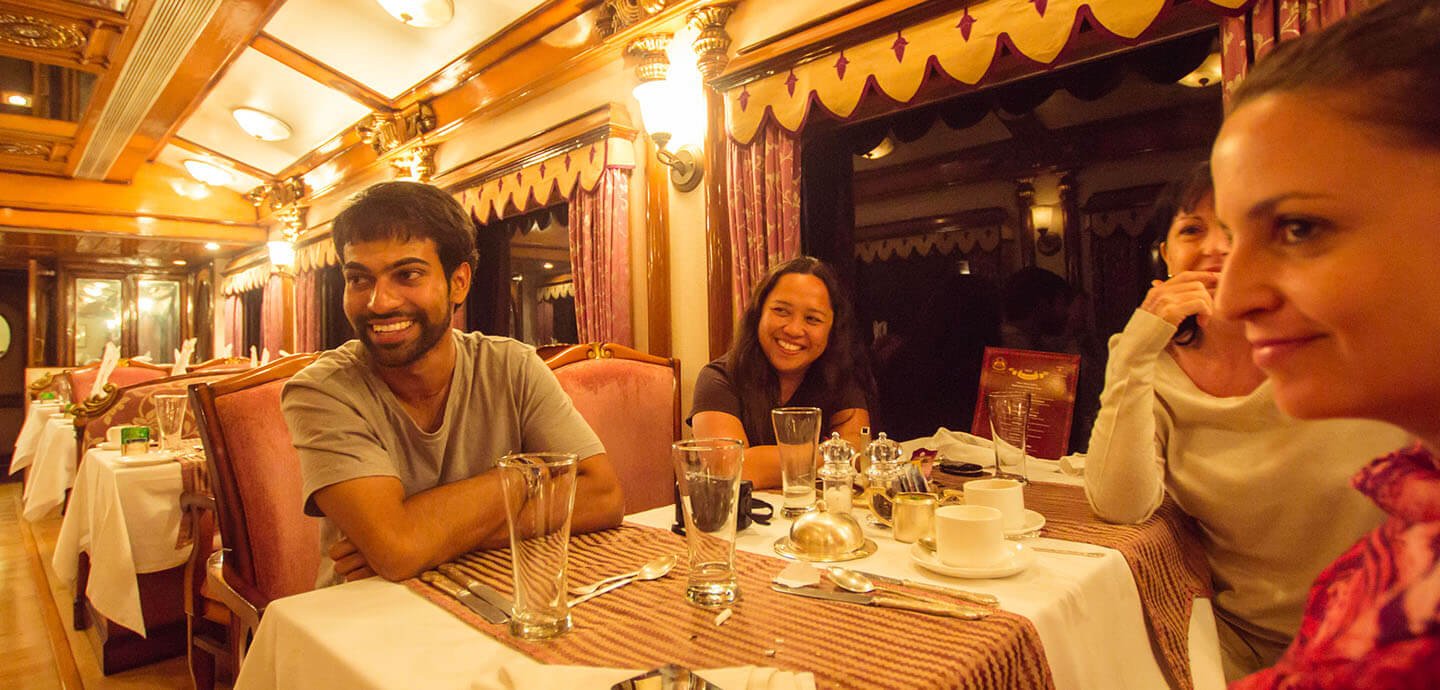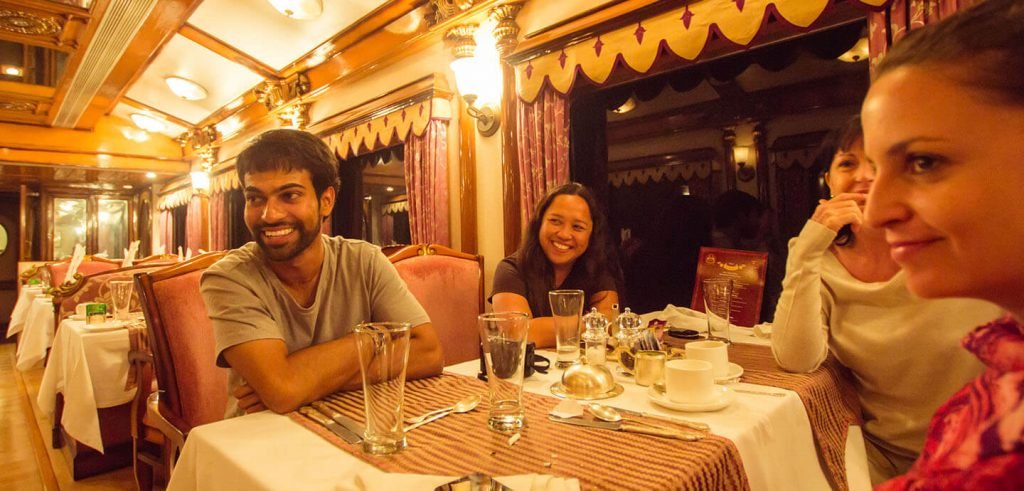 And when I am not on a sponsored project, I travel by self-sponsoring myself from whatever little money I make from blogging. These self-sponsored trips are often budget-friendly, but no longer, as I said earlier, dirt cheap!
Different Ways I Make Money For Travelling At The Moment
My Hospitality Business 'FootlooseCamps'
Since the second quarter of 2018, I've been running an adventure camping business near Manali, in Himachal Pradesh, with the name of FootlooseCamps, and it has proved to be my biggest and steadiest source of income ever since.
I've leased a piece of land and hired a couple of permanent staff to handle regular bookings. 
Though the business is doing great, and the campsite has been really helpful in terms of generating revenue, I would like to mention the problem I've been recently facing with it, and that is — it has been demanding more time and care than I actually thought it will, and that's affecting blogging.
I mean despite being actively remotely working on my campsite and having the entire process of the booking digitally set up, I still find it important to visit the place every few weeks to manage finances and other things. And that's affecting blogging. Because at times when I should be technically traveling and writing stories on my blog, I find myself sitting at FootlooseCamps.
So moving forward, I am not sure what shape this business will take, but at the moment, despite loathing the idea of owning it every now and then, FootlooseCamps remain my biggest source of revenue.
Paid Blogging Campaigns
Paid blogging campaigns, or influencer marketing, remain the second-biggest source of income for me. It is when a brand pays me to promote them in the form of social media shoutouts or blog mentions or both.
If you're trying to make blogging as a full-time career, paid campaigns are the way to go. Most successful top bloggers (who are in the industry for quite a few years) make a decent figure by doing paid blogging campaigns only. And since this kind of work requires no additional effort but travel and write stories on your blog, which you're anyway supposed to do if you're blogging, it totally syncs with your work.
Read this article I've written on How People Get Paid To Travel As Influencers to learn about the entire aspect of making money from sponsored blogging/influencer campaigns, in detail!
Speaking of social media, Instagram remains my (and most of the travel bloggers') most revenue-generating platform, with travel and lifestyle brands reaching out to us to market them on our Instagram profiles. So if you're new in the blogging industry (or in other terms, new in the influencer industry) start investing your time on Instagram from day 1.
If you're new to blogging, you can find simar paid campaigns by signing up on various Influencer Networks. To name a few, influencers.in, Social Beat, Blogmint, Buzzoole, and Glambassador are the top ones, among others.
Blogging Workshops & Freelancing
Freelancing: Though I do not count much on freelance writing anymore, I still write for a few travel and inflight magazines when the opportunity arises. In 2018, I have written a few travel articles for Outlook Traveller, Harmony India, and Malindo Air's Inflight Magazine. Moving forward, I am not sure how exactly I am going to take freelancing as a career choice, but in 2018, I certainly overlooked freelance writing.
Teaching people about the art of travel blogging and charging for it was another way of monetizing for me back in 2017 and the first quarter of 2018. But since I started with FootlooseCamps, and finding time became a problem, I never undertook any blogging workshops. So far, I've given about 5 personal workshops and two college lectures in Delhi, and a couple of workshops in Mumbai and Bangalore. They were all paid-for workshops where I mentored a group of attendees about The Best Practices To Grow As A Travel Blogger.
Banner Ads
Though I have a couple of Ad banners (powered by Google Ad Sense) running on my website, and they generate revenue, the reality is, they hardly generate any revenue. Unless you have got monthly traffic of over 1 lakh page views or something considers Banner Ads (running on Pay Per Click or Pay Per Impression) a total waste of space on your website. It would hardly add anything to your pocket and just ruin the user experience.
To give a better idea, I have a monthly traffic of over 30,000 page views at the moment and I hardly make any money from Google Ads. I've been considering removing them for so long, but for some reason, they're still running (think it's the greed of making any money possible!).
Youtube
I started making youtube videos (here's my channel) earlier in April 2020 and have received a fairly good response on my channel so far. In less than nine months, I have got nearly 25,000 subscribers, with some of my videos getting over 100,000 views. A couple of videos have crossed 1 million views as well — contributing a little more to my income.
On average, you make about 10 to 15 dollars for every 1,000 views in India and if the ads are clicked from countries like America, the United Kingdom, and Australia then you make about 3 or 4 times it. I have made a maximum of 250 dollars in a month, with some months (when I posted very few videos) just about 100 dollars. 
I know it's not much, but it will grow, contributing a little more to my overall income.
____________________
So yea, if I honestly admit, the inflow of money in taking travel blogging — as a full-time career — is highly uncertain, and to be able to fulfil your needs you will have to keep juggling between things unless you're exceptionally talented and ended up writing for biggies like CNN and BBC from Day 1.
I've personally tried more things to make money in the last three years of blogging than I ever did in my lifetime, and I am still looking for new ways to make money and give up the old, non-effective ones.
But then again, if you will keep trying and remain active in the community, you will find that there is enough room for everyone to find their way to financial independence. Of course, a bit of struggle will be involved, but if you will remain persistent, you will eventually get there.
Godspeed! Happy Blogging!! And safe travels!!!