I hate making a bucket list or writing down travel goals for me. The entire idea of penning down places and experiences, and pursuing them, one by one, never intrigued me. For me, the real charm of travelling is only leaving now and not two years from now. Because two years from now, that place might still be there, but its originality might be lost.
So yea, I hate making a bucket list or creating a set of travel goals for me. I think they're crap. Also, as a full-time Indian travel blogger, there's no place in the world where I don't want to be.
But I think there are some places, some experiences, that I want to see (or try out) sooner or later. They're more like priorities. And to keep a tab on them, I'm writing my travel priorities, or a bucket list, if you want to call it so, for the next 4 years, in order to stay focused.
For those who do not know, I am a full-time travel blogger from New Delhi, India, who quit my corporate job to travel the world. Since 2016, I have only been writing on this travel blog and travelling around.
12 Travel Goals – A Bucket List For Before I Turn 30
Completing the Appalachian Trail
Ever since I read the book Appalachian Trail, written by Bill Bryson, I'm addicted to the idea of completing the mother of all trails, the Appalachian Trail — a whopping 2,184 mile long hike.
It passes through 14 US states and takes over 5 months to complete, if you walk almost daily, for most of the hours in the day, and at a decent speed. What makes it even more adventurous is the idea of staying disconnected from the real world for all that time as there is no phone network in the area. It must be an amazing bucket list experience!
Experiencing life in Tokyo for a few months
I've heard life in Tokyo is a beautiful mix of culture, values, and modernity. Here, in the shadows of skyscrapers, you can still find small alleys, with their traditional wooden shanty bars and lantern-lit street food stalls.
The city's approach to modern life, while leaving every trace back to its rich culture, is worth appreciating. And this is perhaps why Tokyo is the only city in the world where I would like to settle down for a few months. From Sushi to bullet trains to traditional fish markets, everything about Tokyo, and perhaps about Japan, fascinates me.
Spend a night alone on an island
After living in one of the world's most populated cities 'New Delhi', for over two decades, the idea of breathing in isolation has so strongly invested in me that I often look for quiet places.
Solo trekking, camping, and motorbiking in the Himalayas were all fun, but I think now it's time to take the adventure to the next level, and experience – even if for only one night – living off on an island, all alone. And yes, this bucket list experience can be anywhere in the world!
Though I have travelled to a few islands including Lady Elliot Island in Australia and Pulau Macan in Indonesia, among others, staying on an Island alone will be a different feeling altogether.
Hitchhiking with gipsies in the US
…and listening to their life stories!
Visiting Afghanistan
Not sure what my fascination towards Afghanistan is, but I've long fancied walking through the streets of Kabul. For some reason, I also believe that Afghanistan can be one of the most hospitable countries to travel to if only the county comes out of the long war-like conditions.
Exploring Antarctica
…and watching hundreds and thousands of penguins breathing and walking.
Experiencing luxury train travel in India
For anyone who has travelled in trains as much as I did, luxury train travel is a dream. And it's on my travel list too, the only problem is… it is too expensive to afford. 
Update: I've unchecked this bucket list experience! Read about my Luxury Train Travel Experience With The Golden Chariot
A safari in East Africa
I have never been a big fan of Safari parks in my life. In fact, I have always been so uninterested in safari parks that I've seen only two of them in my entire life. But experiencing the African Savannah and spotting a Leopard preying on something 5 times bigger than its size must be a different experience. A safari in East Africa is high on my list.
Stay on a ship for months
I am not talking about a luxury cruise, such stages experiences have no place on my bucket list, but a traditional fishing boat or a goods carrier ship. Exploring the great ocean, in one of them, would definitely be more real. Moreover, learning about life, in the endless sea, from the accounts of a handful of crew members, while sailing with them, would be an experience of a lifetime. It is a travel goal worth living for.
Climbing the Everest base camp
I have done quite a few adventures in mountains – from Sach Pass to Zanskar to failed solo Deo Tibba trek – Mountains are my first love. And to only see the world's tallest mountain peak would be any mountain lover's wish. Though just like anyone else, I would love to reach the summit, considering the risks, I would be happy to only walk only up to the base camp, click a few happy selfies, and return. So yes, doing the Everest Base Camp trek is high on my bucket list.
Marvelling the northern lights
Since the first time I saw it on TV when I was about 13, I have lost my heart to the astounding beauty of the Northern lights of Aurora. To see such an enigmatic light show must be a different experience.
Travel to at least 30 countries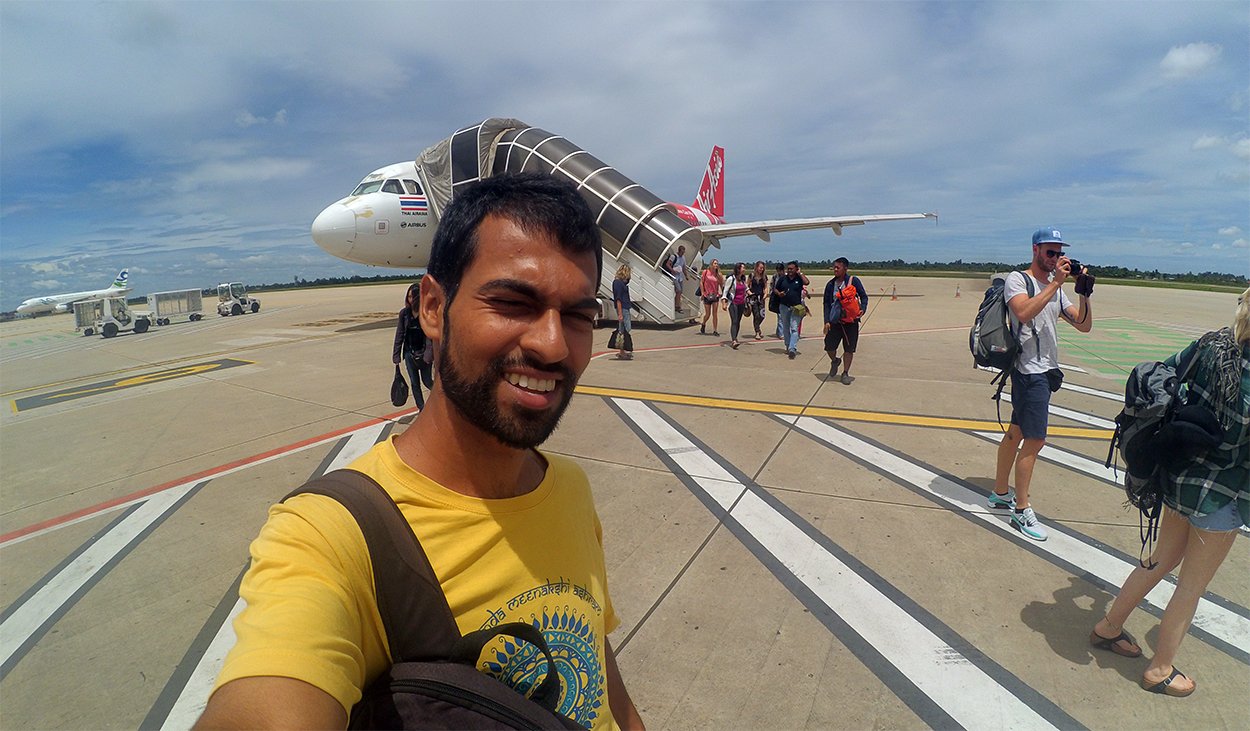 Why 30? I don't know. But the number looks impressive for a bucket list. Some people might dislike my idea of ticking off countries, but trust me, it's not about country counting, or following a list. It's about the way you feel the minute you hit the local streets in a new country and everything feels alien. Sure I'd love to spend months in each country to reach this number, but even if not, who cares. I love experiencing The New. Sadly, right now I am at a disappointing number 6.
---
Would I be able to complete this travel bucket list? I don't know. But this list will help me stay on track, and if only I accomplish even half out of the total 12 wishes (travel to 30 countries is a must though!) I would be happy believing that I've seen a bit of the world I live in, and have expanded my knowledge about the cultures and life around me, a little more.
Do you have a bucket list too? Or some sort of travel goals to follow? What countries or experiences would you like to cover before you turn 30?