Planning a holiday and looking for suggestion on places to visit near Mumbai?
You're at the right place. Here's the list of places to make you believe that…
If you are new on this website, let me quickly introduce myself and help you build faith in this list of holiday destinations. I quit my corporate career in 2016, to become a full-time travel blogger. Since 2016, I have only been travelling and writing travel tips and suggestions like this very blog on weekend getaways and best holiday places to visit near Mumbai.
Where I sometimes travel abroad, most of my travels happen in India.
I have been to nearly 25 Indian states, all solo-travelled and self-planned. And this has given me a pretty good knowledge about holiday destinations across India.
Tourist Highlights Near Mumbai
Before we get into details, I want to share an infographic. Feel free to download and save it in your phone and use it as your travel bucket list around Mumbai.
Though I have explored more places, the ones that are mentioned in this blog are the ones I personally love more. From offbeat to popular to laid-back, these places to visit near Mumbai fit all descriptions.
All the places mentioned in the blog have been personally travelled and found worthy of suggesting to others.
You can also follow me on Instagram or ask me questions there, should you have any.
Now let's discuss all destinations discussed above, in detail…
Places To Visit Near Mumbai – Under 100 km
Located less than 100km from Gateway of India, in Mumbai, Lonavala is one of the most frequented weekend destinations.
With an elevation of over 2,000 feet, and a wide range of activities like camping, waterfall rappelling, rock climbing, and trekking, Lonavala has something for everyone.
When I first visited Lonavala, with a group of friends, a few years ago, I had no idea what to expect. I thought even a weekend might feel too long there. But it turned out that Lonavala had so much to offer that two days was a total injustice.
There are more than a dozen highlights in under 5km from Lonavala. I could mention them separately and thus have 10 or 12 names under places to visit near Mumbai in less than 100 kms distance. But to avoid the list getting cluttered, I am mentioning them all with Lonavala.
Some of the highlighted places to see near Lonavala are…
Tiger's Leap
Bhaja Caves
Lohagad Fort
Ryewood Park
Rajmachi Point
Nagphani Woods
It is possible to travel in a bus or drive to Lonavala (that takes about one and a half hours) taking the Mumbai Pune Expressway or the old Mumbai Pune road NH4.
Places To Visit Near Mumbai – Under 200 km
Harihareshwar (180km)
Also known as the 'Kashi of the south' Harihareshwar is popular for its temple dedicated to Lord Shiva. But there is more to it than just the temple.
Located in Raigad district in Maharashtra, I recommend visiting Harihareshwar for its spellbinding beauty. It is located on a 400km of what I always refer to as 'the most beautiful coastal route across India' — the Konkan Coastal road — making the Mumbai to Harihareshwar journey just as much a highlight as the destination itself.
Despite all the beauty and popularity Harihareshwar has still escaped rampant commercialization and offers solitude and peace. The beach here is one of the cleaner ones and offers several water sports.
A visit to Harihareshwar can be clubbed with Diveagar and Shrivardhan, both known for their beaches and popular as holiday places to visit near Mumbai within 200 kms.
Bhimashankar (200km)
Though popular as a temple town, housing one of the twelve Jyotirlinga Shrines of Lord Shiva, Bhimshankar has more to offer than just spirituality and religion.
Located in the village Bhorgiri in the ghat region of the Sahyadri range, it offers beautiful landscapes and a hill-station feel. The town is situated at a height of around 3,250 feet, surrounded by hills and thick green rainforests.
So yea, despite being one of the holiest places in India, because of the jyotirlinga, Bhimashankar is popular for trekking and camping. Bhimashankar Wildlife Sanctuary is another reason why people come here.
Places To Visit Near Mumbai – Under 300 km
Saputara (260km)
Saputara is a quaint little hill station located in the Western Ghats of the Dang district in Gujarat.
Just like other holiday destinations in the Western Ghats, Saputara too is popular for its lush green rainforest, dazzling waterfalls and dreamy landscapes. To add to the charm you get the winding mountains roads.
Since Saputara is located at a height of nearly 1000m above sea level, it is a great hill-station near Mumbai.
From weekend-holidayers to intrepid, wildlife enthusiasts to adventure lovers, Saputara makes for one of the best holiday destinations and weekend places to visit near Mumbai.
Panchgani (280km)
Located at an altitude of over 1300m above the sea level, Panchgani is another popular hill station in Maharashtra and a weekend getaway from Mumbai. It is located less than 20km from Mahabaleshwar — another famous hill-station that is known for its astounding beauty and ancient temples. Mahabaleshwar is like a twin city to Panchgani.
The picturesque backdrop of hills on one side and coastal plains on the other makes for an amazing view in Panchgani.
In the British era, Panchgani was a summer resort and hence many colonial period establishments can be seen here. Call it the Shimla or Chail of the south.
The five surrounding hills that form the mountain ranges have given Panchgani its name. Panch literally translates to 'five' in English.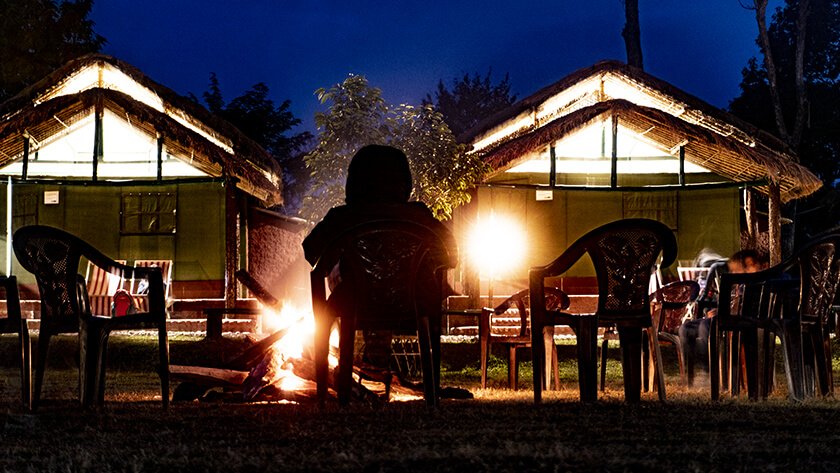 Places To Visit Near Mumbai – Under 500 km
Ganpatipule (330km)
The Beachtown of Ganpatipule is popular for its temples of Lord Ganesha. But there is more to Ganpatipule than just the temples.
Located in Ratnagiri district in Maharashtra, I recommend visiting Ganpatipule for its spellbinding beauty. It is located on a 400km of what I always refer to as 'the most beautiful coastal road in India' making the Mumbai to Ganpatipule (following the coastal route) just as much a highlight as the destination itself.
A visit to Ganpatipule can be clubbed with Jaigad and Ratnagiri, both known for their beaches and forts. They all make for some of the best places to visit near Mumbai in less than 500 kms distance.
Ajanta And Ellora Caves (320 and 400km)
Located near Aurangabad city, Ajanta and Ellora caves are two UNESCO heritage sites (located 100km from each other). They are a massive complex of Buddhist monasteries, in addition to a few Hindu and Jain temples, that back in the time was used as a retreat by Buddhist Monks.
The Ajanta caves are 29 in number and were built in the period between 2nd century BC and 6th century AD. The Ellora Caves are more spread out and 34 in number and dates to the period between 6th and 11th Century AD.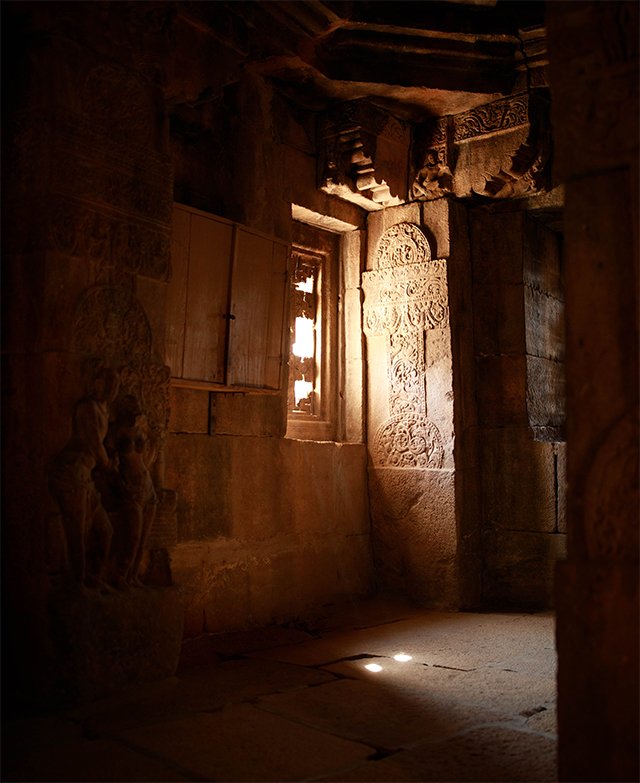 Places To Visit Near Mumbai – Under 750 km
Old Ahmedabad (550km)
If you enjoy bustling Indian streets, crazy crowded bazaars, old gated towns with an overdose of history and architecture, old Ahmedabad is for you.
Founded by Sultan Ahmad Shah in the 15th century, the Gated city of Ahmedabad, today, has more than 20 monuments protected by the Archaeological Survey of India. It is moreover the first UNESCO heritage city of India.
Some of the key attractions in Ahmedabad are Pols, Sabarmati Ashram, Jama Masjid, Teen Darwaja, the Bhadra Gate, the King's and the Queen's tombs. There are many stepwells in Ahmedabad that are worth a visit, including the popular Adalaj Stepwell.
The best way to travel between from Mumbai to Ahmedabad is by flight. Ideal duration of holiday is a minimum of 3 days.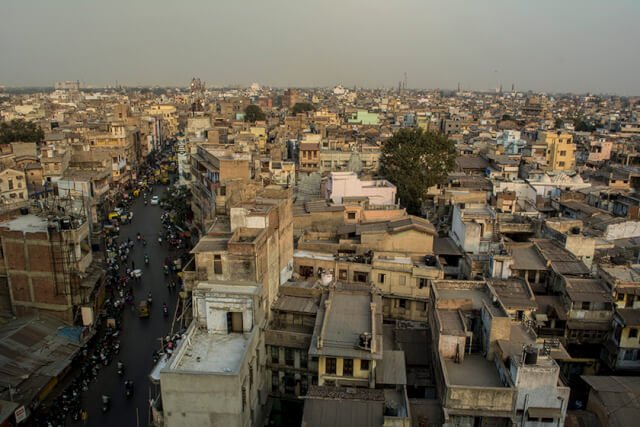 Goa (600km)
Goa is one of India's popular holiday destinations attracting travellers from across the world.
Just like most people, I have been to Goa a few times too. And every time I get there, my love for the town only intensifies. From trying snorkelling to enjoying a hot air balloon tour in Goa to drinking beer on beach shacks, there's a lot to see and do.
Out of all the big towns in India, it is easiest to travel to Goa from Mumbai. Catch an overnight bus, and voila — in less than 12 hours you are there. Its close proximity, hence, makes Goa one of the popular places to visit near Mumbai.
If you haven't been to Goa before, you may want to read my Goa travel tips blog for there's a lot of plan for a perfect Goa holiday. The place is big, and the basis on where you stay in Goa, you pretty much decide your entire experience. I recommend staying at Agonda beach if you want to have a peaceful experience.
You may also want to read my quiet beaches in Goa blog for more relating details.
Here's a quick video on what to see and do there and expect from your Goa holiday:
Hampi (680km)
Hampi is a UNESCO World Heritage Site, owing to ancient temples and forts. The many monuments in Hampi let travellers delve into history and experience the lost tales of India's one of the wealthiest and powerful kingdoms, of Vijayanagara Empire.
If you do not know, Hampi is ranked by the New York Times for best places to visit in the world. Here are some photos of Hampi for what to expect when you are there.
The mere distance of only 700 km makes it one of the top places to visit near Mumbai.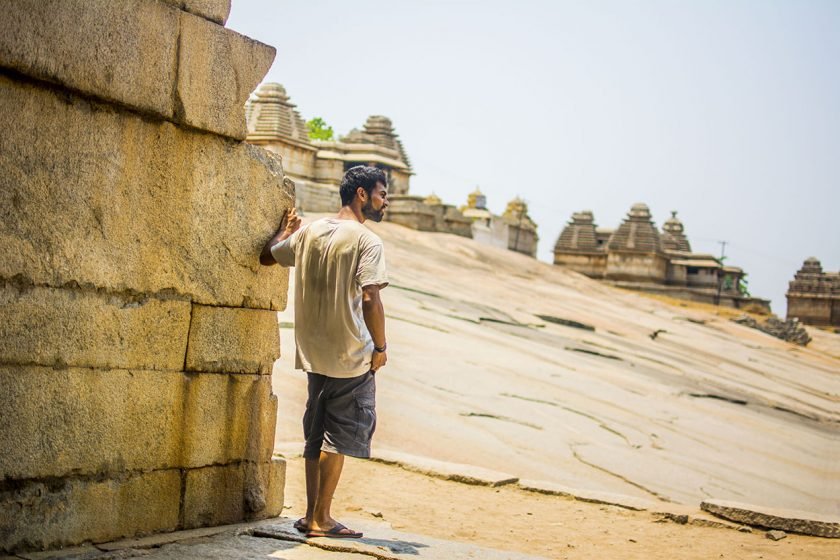 Hyderabad (700km)
Hyderabad may sound like a big boring city and most people may feel reluctant in choosing Hyderabad as a weekend getaway from Mumbai, but in reality, the city worth a visit.
I ended up visiting Hyderabad while returning from my Delhi to Bangalore road trip and totally loved the place.
From unknown monuments of the Nizam's era to the much popular Hyderabad Biryani, there's a lot to see and do there.
It exudes an old-world charm of its own with the Old City and the new finding showcasing a perfect harmony. In Hyderabad, you will find stately mosques and noisy bazaars lined parallelly alongside modern new buildings, and it is these very contrasts – these glimpses old city inherited in the new is what makes Hyderabad one of the best holiday destinations near Mumbai within 700 km.
Little Rann of Kutch (700km)
There are many reasons to add Kutch in your list of places to visit near Mumbai, and in Kutch the Little Rann of Kutch.
Those who don't know, Kutch, in Gujarat, is popular for two things: the White Desert and the barren crack-land of Little Rann of Kutch (or LRK).
Spread around an area of five thousand square kilometres, Little Rann of Kutch, gives you an exceptional landscape. Here you will see the process of salt farming and even spot some beautiful migratory birds.
It's in LRK where Mahatma Gandhi moreover concluded his 'Dandi Yatra' during British Raj. No wonder,
Today, LRK is a wildlife sanctuary dedicated to a big population of the wild ass. And since it comes under the jurisdiction of Indian wildlife, you are required to obtain a permit to trespass. It is worth driving around in LRK and visit VacchRaj temple, where you can stay for the night as well. Read my Kutch blog for useful travel tips and details about what to see and do in great detail.
Gokarna (700km)
Gokarna is the perfect place for those who want to relax and chill on a beachside. It is located 150km south of Goa and offers, between its several beaches, a chance to relax and unwind.
Where Goa is full of life and partying, Gokarna is more about relaxing and enjoying nature. The beaches here meant for a slow, relaxed holiday and everything on the beach goes at the same relaxed pace.
Back in the days Gokarna was a Hindu pilgrimage town but has recently established itself as a hub for beach lovers and hippies. This very shift has also led to slow death of the Gokarna we always knew.
For me, Gokarna is the most favorite temple city to visit within 700km from Mumbai.
The best way to travel from Mumbai to Gokarna is by train. Else, you can catch a flight to Goa and take a taxi/bus from Goa to Gokarna.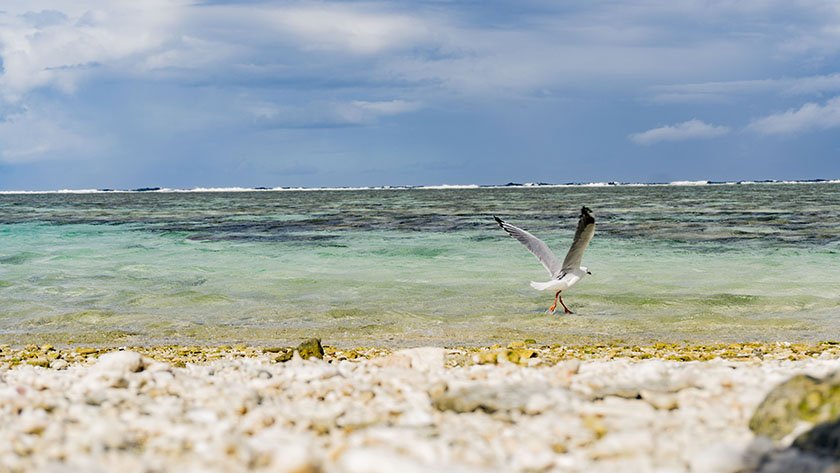 Places To Visit Near Mumbai – Under 1000 km
Marvanthe (800km)
Marvanthe is popular for its landscape and the unique experience of driving on a highway separated with Arabain sea on one side and the emerald green Souparnika River on the other side.
Apart from enjoying Marvanthe beach, you can also visit Maraswamy Temple and a few nearby islands nearby. Other activities like scuba diving, fishing and snorkelling are also possible in Maravanthe.
Here's a video for more reasons why Marvanthe is one of the best places to visit near Mumbai within 1000 kms.
Udupi (850km)
The coastal town of Udupi is where the educational hub of Manipal is located. But that's not what it's popular for. It is popular for beautifully carved ancient temples, laidback beaches and unexplored forests.
Situated 60 km from Mangalore, Udupi has rich temple culture too with a famous Krishna Temple.
It is surrounded by the Arabian Sea on one side and the Western ghats on the other. Malpe Beach is the tourist hotspot in Udupi with shacks selling some of the most delicious seafood fresh off the boat. From Udupi, you can also visit st. Mary's Island which is famous for its black rocks.
Dholavira (880km)
Located in the Northeast corner of Kutch, Dholavira is a UNESCO world heritage site where you can find ruins belonging to the time of Harappan civilization.
But to tell you the truth, the site, on its own, is quite a lame place to visit. The reason behind visiting Dholavira is driving on the White Rann that comes on the way to Dholavira.
In my Gujarat travel guide, I have explained in detail how it is not the original Dholavira UNESCO heritage site that is of tourist interest (at least for me) but the drive to Dholavira which takes you through a stretch of 7-kilometer smooth road that passes right through the sparkling White Desert.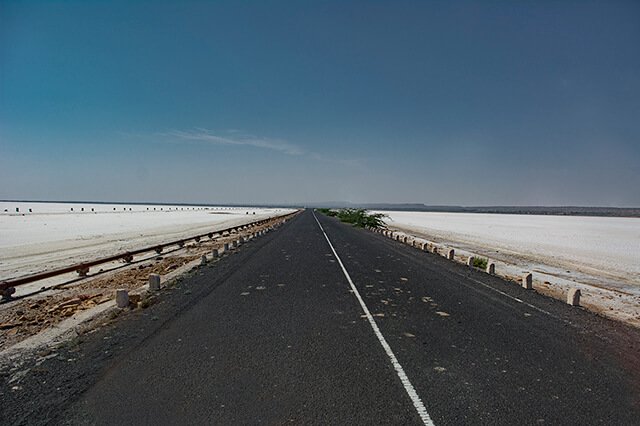 That's all in this list of top tourist places to visit near Mumbai. If you want to add more places or believe some of the places mentioned here don't deserve the title of weekend getaways from Mumbai, please leave a comment below. Your suggestions worth as much as mine.