Out of all the beaches in Goa, Agonda beach remains my favorite!
During my first ever trip to Goa, that lasted for almost a month, I chose to make Agonda Beach my home for most of the time.
Compared to other beaches in South Goa, Agonda beach was neither too quiet nor touristy. It had a central location in South Goa and a  perfect mix of tourists. From solo backpacker to honeymooners to families, Agonda beach was meant for everyone!
What made Agonda beach even more perfect was the fact that the kind of tourist that visited this beach was not into and late-night parties. During my entire 2-week stay there, not once did I hear any late-night parties after the wee hours of midnight – allowing those who cared for it – to hear sea waves in their sleep.
Unlike the quiet beaches of Cola and Kakolem that seemed more suitable for honeymooners, Agonda beach was ideal for any type of traveller – except for those who want to party and get dirty.
[Recommended Read: How To Choose A Perfect Beach In Goa For Your Holiday]
Where To Stay At Agonda Beach
I found Agonda relatively inexpensive, something that surprised me, given the time of year I was travelling.
I rented a basic hut right on the beach, at Sonho do Mar, with an attached bathroom, a cosy bed and plenty of room to move around and all it cost me was 2000 Rupees a night with double occupancy.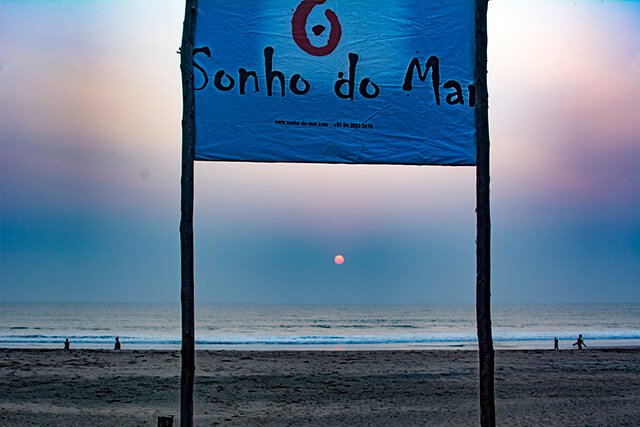 As soon as I would leave the hut and walk down a few steps, the sea would come and greet me. The beach was less than 10 steps from my bed. From the balcony, there was a clear view of the Arabian Sea.

The hut cost 2000 Rupees per night with double occupancy, bringing the cost down to 1000 Rupees per head – not a poor deal for a place located right over the beach.
If it was still expensive, there were other options. Agonda beach has over a dozen similar beachside resorts and many budget guesthouses/hostels.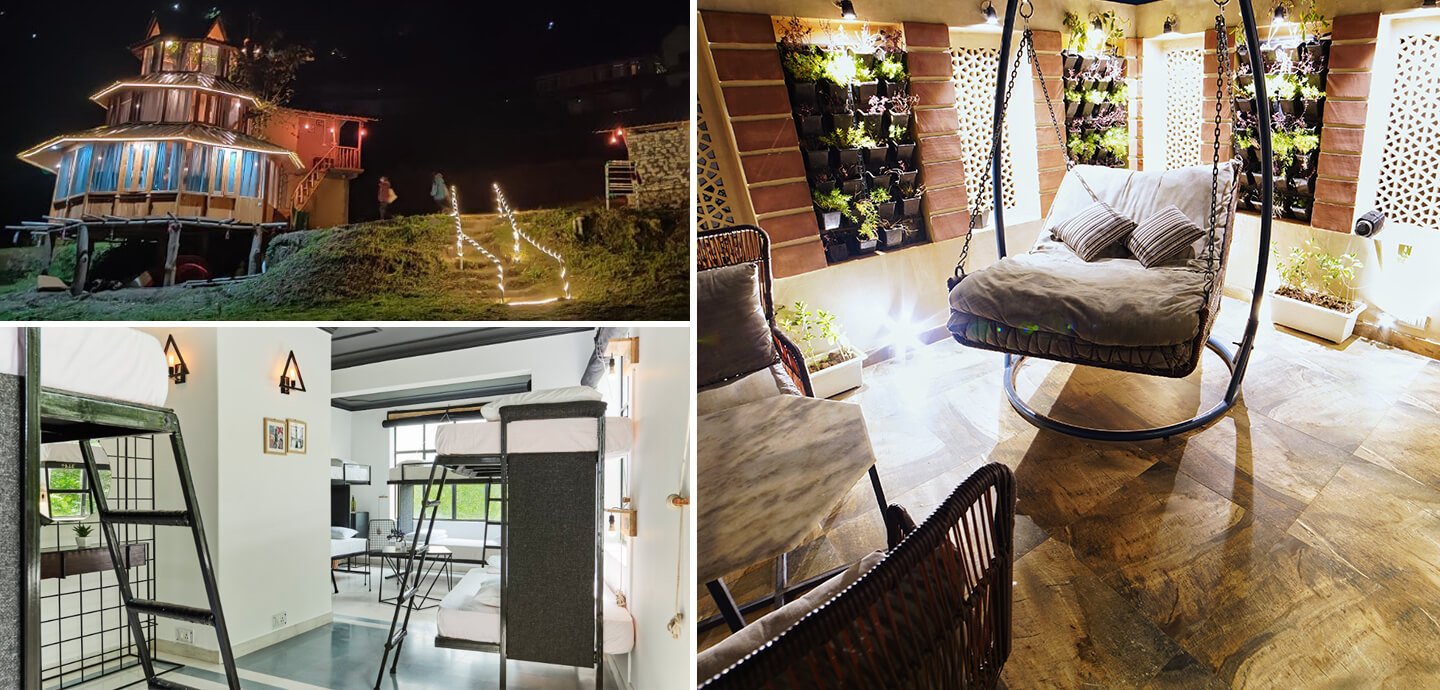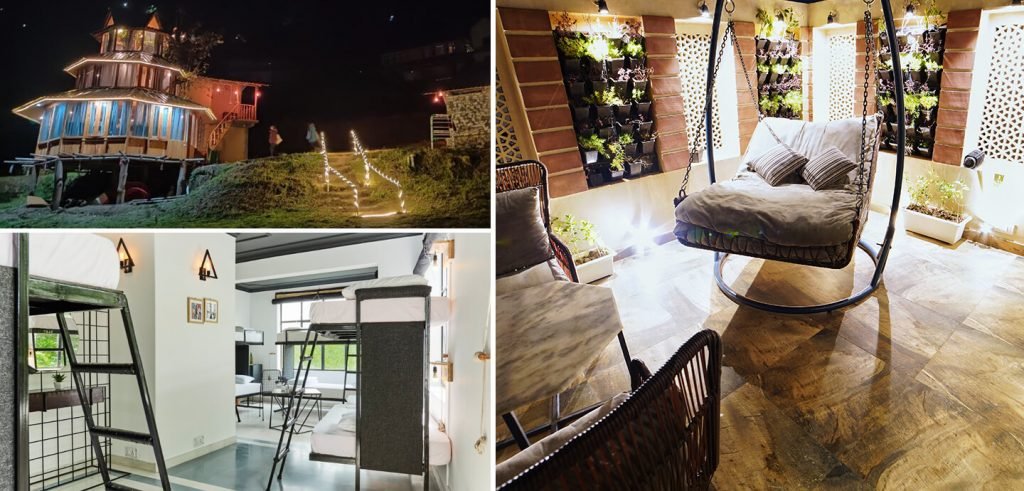 If you're looking for more option on where to stay in Goa, here's a useful resource for you: Best Hostels in Goa.
Where To Eat At Agonda Beach
As for food, I must admit that it took me a few days before I found a few inexpensive options. In the beginning, I bled a hopeless amount of money in fine-dining with other travellers from Sonho do Mar and I thought it was going to continue like that.

Soon, however, I found a few restaurants in the main market at Agonda beach, with a full-meal having rice, vegetables, salad and fish, costing 250 Rupees or less.
Those with a lesser budget can consider going out of Agonda beach, especially near the post office in the old town, and find traditional Goan food. A fish thali at a place serving locals can cost around 100 Rupees. Tea and Vada-Pav can cost less than 30 Rupees.
My Daily Routine At Agonda Beach
During my entire 12-day stay at Agonda beach, I repeated a daily ritual of waking up at 9 in the morning and walking down a few meters down the main bazaar to eat breakfast at my favorite couple of restaurants. I would then head back to my place, take a morning swim in the ocean for an hour or so. Once done, I would take the scooter out, which I had rented on a bargain of 250 Rupees per day, and explore the nearby beaches.

I would eat my lunch and late evening snacks somewhere on the way, before coming back to Agonda beach for dinner. I would enjoy a drink or two with other travellers at one of the beach bars near my hut or at my own place Sonho do Mar.

Useful Tips
I think South Goa is all about having a relaxing time by the beach. And if the idea is experiencing Goa on a super-cheap budget, I would not suggest you come to south Goa at all. But if you're travelling with another person, and can afford between 1500 to 2000 Rupees per day (including everything) – which should not be a problem for a few days of holiday in Goa – skip the crowds of the north and head straight to south. Here are a few things I would particularly advise, for a nice memorable holiday at south Goa, particularly at Agonda beach:
Stay at a beach hut: I would recommend staying at one of the many beach-huts. Hear the sound of the ocean, swim in it, eat good food, drink cheap beer and relax and unwind.
Save on food: If you're eating all your meals at your beach hut or one of the restaurants located on the beach, it can consume a significant portion of your budget. Enjoy a few à la carte experiences, before finding places in the main bazaar that look less fancy and save some $$$.
Rent a scooter: Since Goa is massive in size, exploring it without having a conveyance at your disposal, is a tall order. I advise renting a scooter or a bicycle. From Agonda beach, you can spend a day or two discovering other beaches in its south. This includes popular Palolem and Patnem. Other than that, spend an evening at Cola beach (this was, by far, the most romantic, but also very quiet and isolated). Explore Cabo De Rama, a crumbling old fort and the many colourful villages and palm-fringed paddy fields on the way. A peaceful drive on the perfectly curved roads in South Goa is definitely a no miss.
Planning your trip to Goa better with my GOA TRAVEL GUIDE