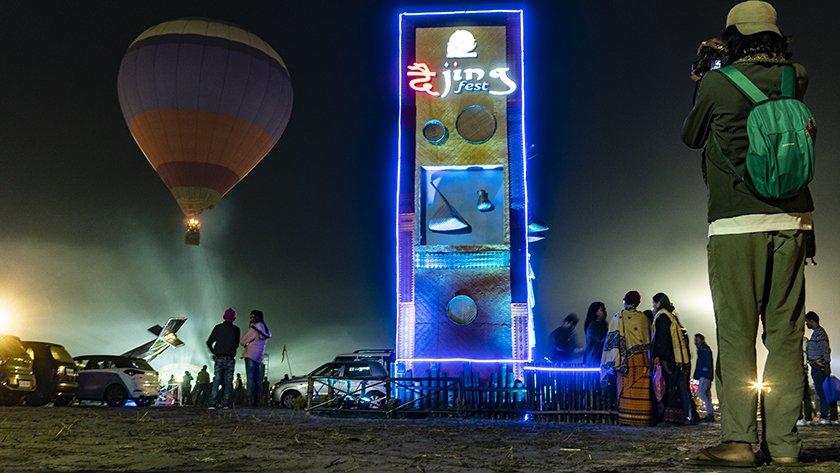 An annual extravaganza of various cultural and regional activities with a keen focus on promoting tourism in Bodoland… that's what Dwijing festival is, in nutshell. It's a great place for those who want an introduction to Bodoland but don't know where to start from.
Think of the Hornbill festival in Nagaland, that's what Dwijing is for Bodoland, in Assam.
I happened to attend Dwijing festival as a part of the Bodoland Ambassadors trip where I, along with 8 other bloggers from across India were invited. Attending Dwijing festival and spending the night of 31st December on site was on agenda.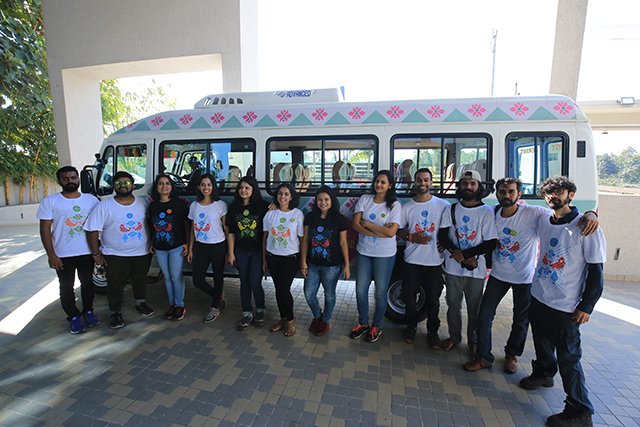 Though Dwijing festival was a 12-day festival with different performances lined up every night, we attended it for just three days.
To be honest, if I was travelling on my own, I would have attended Dwijing for all the 12 days – just go to the festival premise every evening, hang around, eat, drink some Druk Beer or rice wine and enjoy the vibe. But before we get into discussing my experience of Dwijing and why I loved it, let's get some background information about Dwijing festival and find out about what to see and do there.
Note: If you're a travel influencer and want to be a part of Dwijing Festival and explore Bodoland, wait for Bodoland Ambassador Season 3 next year, and apply for it. Here's the website: Bodoland Ambassadors.
What is Dwijing Festival?
Dwijing Festival is a river festival celebrated for 12 days every year (from 27 December to 7 January) on the banks of the Aie River near the Hagrama Bridge in Bongaigaon. Take the word 'near' quite literally though, because Aie River changes course every year and with that, Dwijing's venue changes too (kind of how it goes with Kumbh Mela) though it will still be somewhere close to Hangrama Bridge.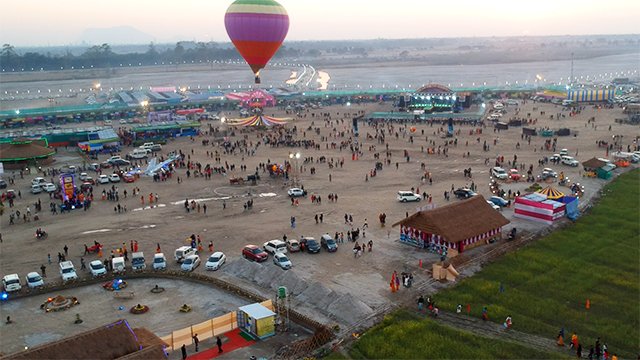 Those who don't know, Aie river has its own significance for the locals Bodos. The word Aie (in Bodo) literally translates to mother, and the river is considered as the 'mother Goddess'. Originating from the Himalayas from Bhutan, the river is a major source of economy as well as beauty in the region. Having said that, celebrating Dwijing festival on the banks of the Aie (as a gateway to bring tourism opportunities for local communities) makes a perfect sense.
DWI stands for 'river' and JING stands for 'bank'.
At Dwijing festival, expect cultural dance/music performances, local games, art exhibitions, and a lot of food. To make it even more interesting, some big-time talent and celebrities like Mika Singh and Vishal Shekhar are also invited every year. Check Dwijing Festival's website for more details about who all performed this year.
In 2019-20 Dwijing Festival was running its fourth edition.
Is Dwijing Festival Worth Visiting?
Honestly speaking, once you will be at Dwijing festival ground, you won't be questioning so, because no matter what's your taste, you will find something to venture into – whether it is drooling on food, dancing with buddies over live performances, trying adventure activities, or just standing in a corner and enjoying the festive vibe.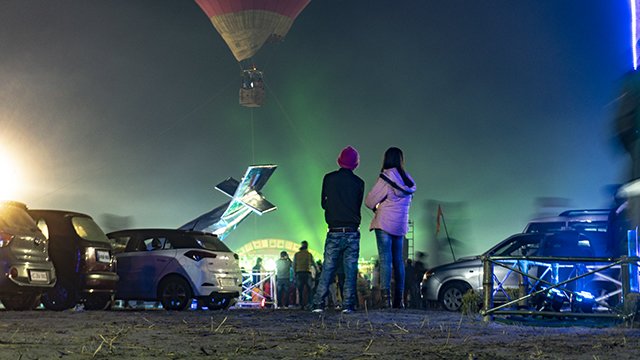 And then again, Dwijing serves as a good introduction to Bodoland and the communities living around in the area. If you have ever visited, or have heard of, Hornbill and Ziro festival, consider Dwijing something similar, with a different feel, focusing on a different part of northeast India.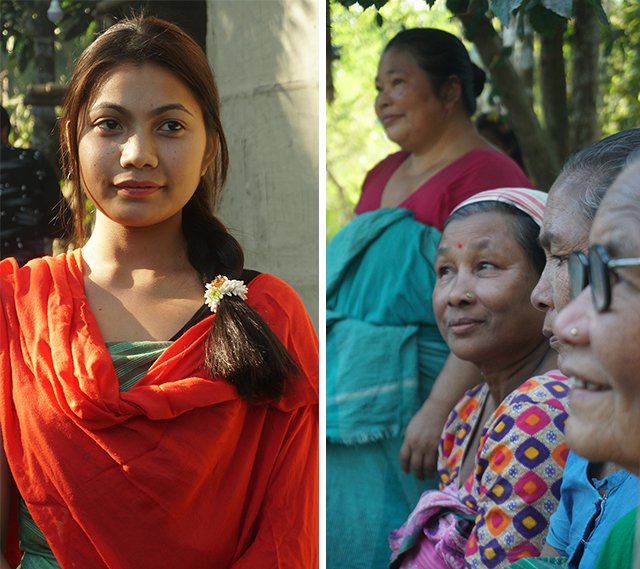 And if you're still unsure and want more details about what to see and do there, here's more on…
What To See & Do At Dwijing Festival
Live Performances at Dwijing: To create a buzz, every year, some big-time talent and celebrities are also invited to Dwijing Festival. In 2019-20 Dwijing festival, for example, artists like Vishal Shekhar, Mika, Neeti Mohan, and others were invited for performance – the only part of Dwijing that didn't make any sense to me. But the fact that celebrity presence does play a significant role in promoting an event and getting more footfall, justifies the reason WHY! To balance the equation, some budding native bands, singer-songwriters, and performers from Assam also perform at the event.
Adventure Activities at Dwijing: Other than live performances you can also find some adventure activities. 2019-20 Dwijing festival, for example, had activities like paragliding, helicopter ride, river-rafting, and a hot-air balloon. A riverside campsite was also established for those who wanted to stay near festival ground while keeping the entire experience raw and adventurous.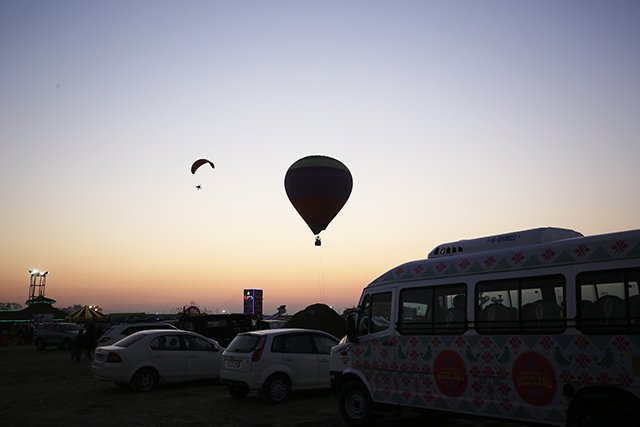 The food at Dwijing Festival: Since a festival can never be complete without traditional food, at Dwijing, you can find traditional Bodo, Santali and Bhutani food, among other options. From meat eaters to vegan, the nearly 100 stalls offer all food options. Rice cake, silkworm, bamboo roasted Pork and gravies made out of dried jute leaves, and other things with most peculiar taste ever – Dwijing festival is indeed a heaven for foodies who love experimenting.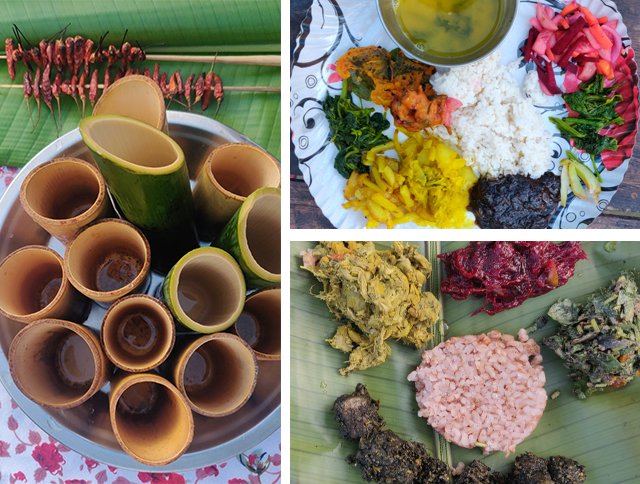 Ethnic Market & Art Exhibitions at Dwijing: There is also an exhibit of a Bodo village where one can find traditional Bodo huts, worship place, barn, and other structures. An interesting fact I figured visiting the Bodo village exhibition was that in the Bodo community, the elder people of the house live on the northern side (with most natural light coming in that part of the house). All the valuables are kept in that part of the house.
A section of the Dwijing festival is also dedicated to artworks by local and indigenous artists and local games like wrestling.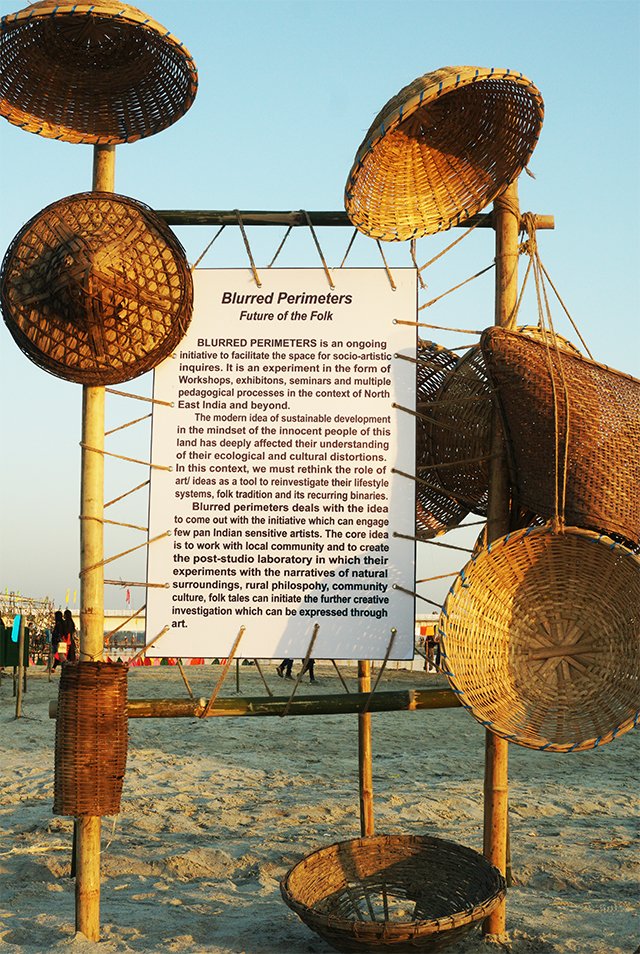 Where To Stay For Dwijing Festival
As mentioned above, one can stay at the temporary campsite at the festival ground or choose to stay at one of the hotels in Bongaigaon. Bongaigaon is the center of all activity in Bodoland. Having said that, there are a few places to choose from. We, however, stayed at Cygnett Park Meghana in Bongaigaon (possibly the best place in the region). Regular public and private transport are available from Bongaigaon to the festival venue.
Note: If you are flying in and out of Guwahati and are looking for a place to stay, I can suggest Gibbon Backpackers Hostel located about 45 min drive away from the airport.
My Experience At Dwijing Festival
Before I talk about my experience, let me confess that I am not a big fan of promotional events. I find them too staged to be able to see the real picture of a place. But some festivals are an exception, and Dwijing festival was certainly one of them.
By definition, I won't call it the grandest or fanciest cultural festival taking place in Northeast India, but set in Bodoland on the banks of a serene river with views of mustard fields all around, it is one of its kind.
More than anything, I loved the entire vibe of the place, that felt too comfortable and relaxing to be true. In the day time, I would enjoy exploring the fair-grounds, the exhibitions and sampling local food. The evenings were reserved for enjoying the song and dance performances at the stage. To be honest, evenings were when the energy and vibrancy of Dwijing be best harnessed, as local colourful people come together to dance, laugh and celebrate life with outsiders.
Dwijing festival unveils another gem of Northeast India, i.e the territorial area of Bodoland. It acts as a stage to introduce Bodoland and mark its presence – with its distinctive and diverse culture – on the map. The vibes of the festival are alluring. It is by visiting Dwijing that you will have an introduction to Bodoland and where to head next to find some unexplored regions of Bodoland. And if nothing else, it serves as a venue to bring local Bodos to embrace time and sunsets with their families together.
Also Read: My First Impression of Bodoland
Have you attended Dwijing Festival? How did you like it? Spill your views in the comments below!
Some of the pictures used in the article belong to Jimmy Kamballur, who was the official photographer of Bodoland Ambassadors Season 2. You can get in touch with him on Instagram.