Update: My 2019 In A Flashback
To be honest, 2018 has been the most productive year for me since I've started to travel blogging. It has provided me with opportunities and took me to places that I thought I won't come across so soon in life, at least not within the initial three years of my blogging stint.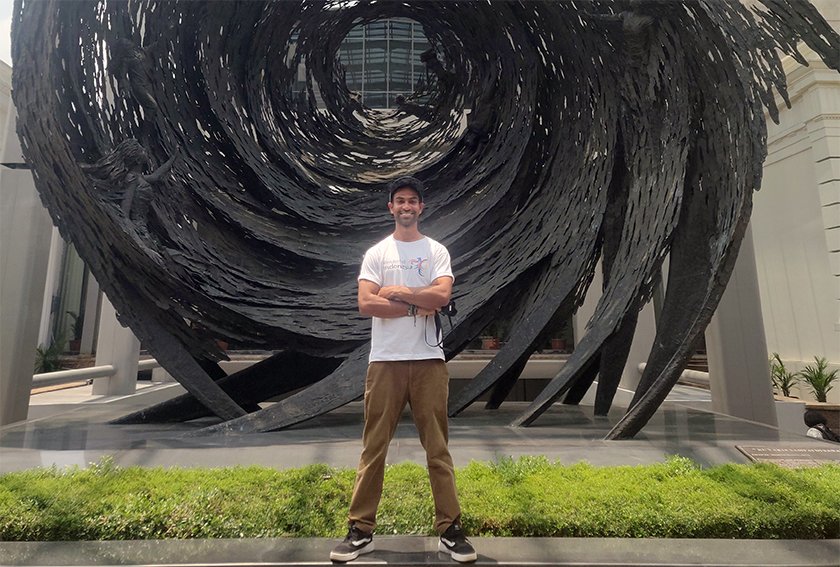 I mean I remember when I got a call from India's Ministry of Tourism — the office of Incredible India — that I've been selected as one of the only four Indian travel bloggers (and with it, the first few ones they've ever worked with) to experience and talk about a 7-day luxury train ride in India The Golden Chariot, I couldn't believe myself. And then, just next month, Germany Tourism invited me as their India Travel Influencer for the second time, because they loved my work, and despite already been to Germany twice and having a dozen blog posts on Germany on my blog, they still wanted me to write a few more.
And that wasn't all, there were other highlights in store too, to make 2018 more special: flying business class for twice, conquering my fear of skydiving, and above all, starting my first hospitality business — some adventure camping in the Himalayas. I even had the privilege to take my parents and show the business (yes, I am talking about my campsite FootlooseCamps) I had set up in the mountains, and it was an experience to cherish, and a moment of pride and remembrance.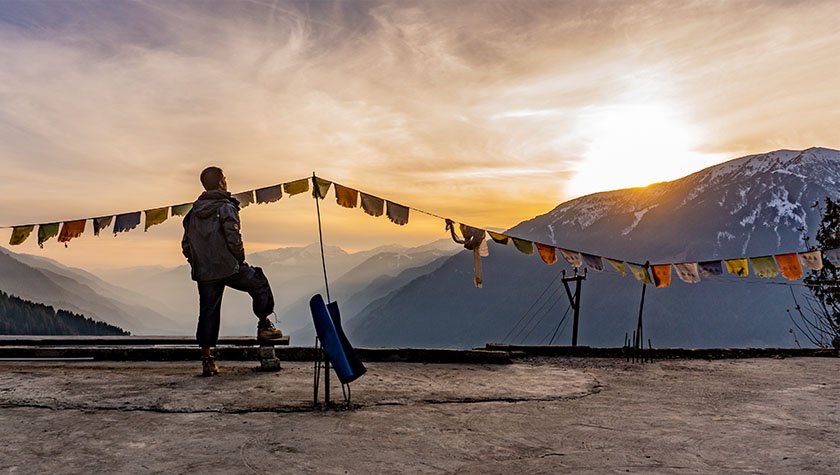 Though it certainly didn't feel like a rollercoaster ride as I slowly lived each day in the year and welcomed opportunities as they came, now that I look back at it in a flashback (as I slowly enjoy the bottle of Reisling) and think of what all I did in the previous 365 days, in 2018, it sure seems like an interesting journey and a great year altogether.
And speaking of the Top Travel Destinations To Top Learnings I had in 2018, these are my top picks:
Favorite Travel Destinations of 2018
In 2018, other than travelling across a few destinations in India, I visited Australia, Hong Kong, Indonesia, Singapore, and Germany. Where every country, every destination, had its own charm, a few topped the list and ended up being my personal favorites. And this includes two destinations in Germany namely, Rothenburg and Munich; Hong Kong; and The Golden Chariot luxury Indian train ride.
So let's talk about them, one at a time.
Munich, Germany: I loved Munich for its energy, which had a relaxing flair to it, despite being big and busy at the same time. Where the rest of Germany can feel harsh and relentless, Munich was far from it. It was liberal, tolerant, progressive and quite laid-back. I particularly loved how in Munich, beer was almost considered as a food, and with more than 60 beer gardens to enjoy in the city, it's not tough to understand why. Visit Munich with friends, or visit it solo, the city won't disappoint.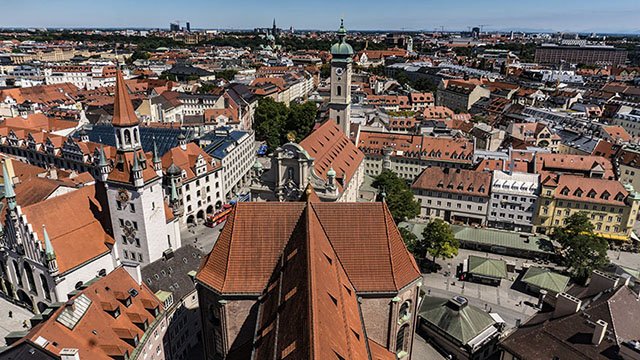 Rothenburg ob der Tauber, Germany: Rothenburg was a kind of town where I can happily spend weeks, years or perhaps just stay there forever after retirement. It was, by far, the dreamiest fairytale town I've seen in Europe. And if the idea of visiting Europe, for you, is to find Instagram perfect buildings that take you back in time and with it, into a real-life fairytale-like setting, Rothenburg is the place to be.  It is a beautiful medieval town along the Romantic Road and Walt Disney's inspiration for the movie Pinocchio.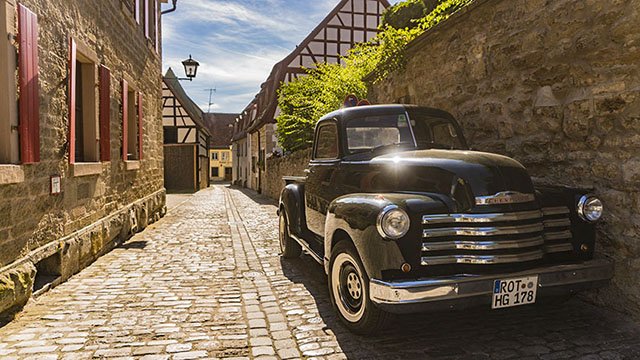 Hong Kong: I like exploring places that take me to a moment of awe and wonder, and the first time I experienced the concrete jungle of Hong Kong's many skyscrapers, I felt exactly that. I remember the first time I saw Hong Kong Island, from The Peak (a 500m elevated hill in its south) it felt as if I've time-transported myself into 2050 or something, with nothing by tall buildings in front of me for as far as I could see. Laden with overbridges, tunnels, skyscrapers and other forms of man-made wonders and technology, Hong Kong takes you to another world. If you want to explore a futuristic mega-city, there's no better place than Hong Kong.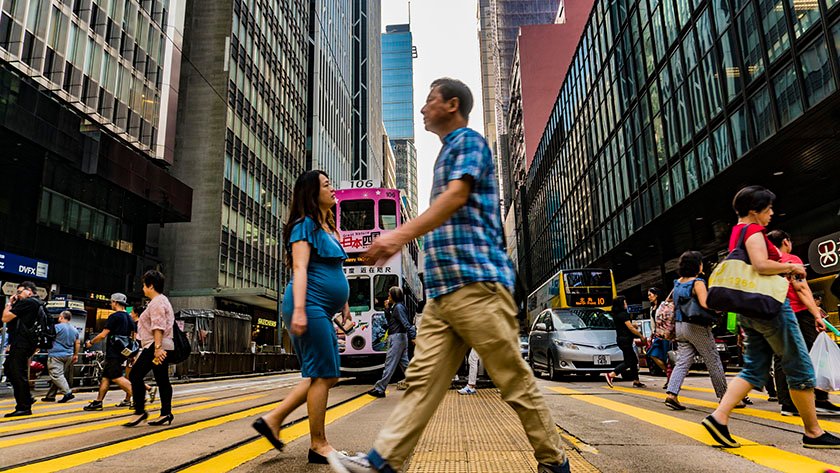 The Golden Chariot: For anyone who started as a budget backpacker in India, trains become an integral part of their life, and I was no different. But where train travel in India is certainly a luxury, the sad thing is, there is no luxury. In fact, trains in India feel tiring, they are always running late, and are often quite untidy. Now imagine if your train itself becomes a luxury hotel, and that's what The Golden Chariot train is — a luxury hotel on a pair of wheels. Starting from Bangalore, The Golden Chariot takes you to places including Mysuru, Badami Caves, Goa, and Hampi, among other highlights over a 7-day trip, giving you an experience you cannot imagine.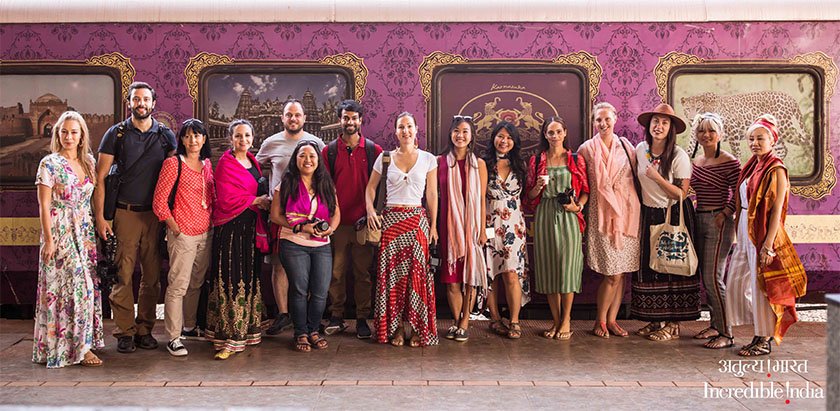 If you love train travel, and if you love luxury, there cannot be a better option than doing a train journey with The Golden Chariot (or one of the other 5 luxury trains we have) and exploring the real India. It comes with private rooms with TV, central heating, an attached bathroom, a spa, a gym, and meals including five courses. Now that's luxury!
Memorable Experiences of 2018
Getting Hooked To Snowboarding: The first time I tried snowboarding, it was the winter of 2016, but having no money to invest in the snowboarding gear and no home in the Himalayas where I can stay (without spending much money) and learn snowboarding on my own left me with no choice but trying the sport for just a few days, click a few happy selfies and return. But earlier this year, I pushed myself to buy a snowboard and spend a month learning snowboarding in the Himalayas and that was when I got hooked to it. I wish I could do justice to the words here and convey the feeling of sliding down a steep mountain as you focus to not crash. Its pure magic, like a meditation of a different kind.
Trying Skydiving & Conquering My Fear: For someone like me who has never experienced a thrill ride since the previous 12-years because he had a scary episode in an adventure park at the age of 15, skydiving experience was certainly a big deal. To further clarify the gravity of the situation, I am one of those people who feel a bit of uneasiness in their stomach every time there's a sudden downhill jump on a highway. In a nutshell, sudden falls make me nervous, and going for skydiving for a person like me was, indeed, a big deal. Yet I did it. And I remember how scared I was before it actually happened. I had nearly backed-out a few moments before the actual jump. But as I landed, and grabbed myself together, I felt the new me. The power of overcoming fear was unleashing slowly.
A 1-minute of freefall from over 4000m height and I fairly remember how crazy and wild I behaved as I touched the ground. I couldn't stop myself from laughing and yelling and hugging my tandem instructor. The energy in me was boundless. And I think that's the thing with all the adventure activities. Once you win over your fear and come out of it alive, you overpower your weaker self.
Starting My First Hospitality Venture: Ever since I have quit my corporate career and became a full-time nomad, I dreamt of owning a hospitality business in the Himalayas — a cafe, a backpacker hostel or something equally exciting. And this year, in April, my dream came true as I started a permanent adventure campsite in Himachal Pradesh. Named as FootlooseCamps, it was the best and most exciting thing ever happened to me.
Personal Learnings of 2018
Before I started travelling, I was one of those people who would never take a risk in their life. I was someone who, despite not liking it, would invest their time in working for someones else's dreams because it guaranteed a monthly pay-check. And then travelling happened. Though, of course, I still never learned the art of playing a blind shot, and I think I never will, but the fact that I am now open to ideas and possibilities is what makes me a risk-taker.
2018 taught me about taking risks in life even furthermore, and FootlooseCamps is the reason. I mean when I started FootlooseCamps, I was unsure about finding a balance between running a business and being a nomad, and no part of me was confident about juggling between the two, but in end, it all turned out well. And that's the thing with taking risks — unless you won't jump into the real world you won't find out what's out there.
Another important life lesson that 2018 imparted on me was that things happen on their own, all we should worry about is to just keep trying. I mean when I quit my job in 2015 and started travelling, I faced more financial insecurities than I could ever imagine, because travelling was consuming money and there was no hope for when I was going to make any money at all. Then, in about a few months of blogging, I started getting sponsored trips, followed by a few sources of income here and there.
And the same thing happened with me juggling between two businesses (of blogging and running a campsite). Once I got into it, I automatically found my comfort zone.
So just keep trying, and let the universe decide the rest!