The coronavirus impact on travel industry and businesses like hotels and tour-companies is worse than any global recession. Because, in a recession, some people still travel. Now, no one's moving!
Last week I went live on Instagram to share my experiences on 'how to become a travel blogger and find travel blogging sponsorships'. But as I began, and more people joined, I understood what the topic of my session should have rather been.
Given the current scenario, people were keener to know about the impact of coronavirus on travel businesses. More than how to become a travel blogger, they wanted to know if it was a good time to switch careers and become a travel blogger at all.
Impact of Coronavirus On Travel Businesses
The travel industry is undoubtedly the most affected at the moment. And even if the world finds a cure to coronavirus tomorrow, we will keep seeing its effect for a long time.
International travel will reduce. Domestic travel will boom. Road trips and car-hire will gain popularity. Buying travel medical insurance — while travelling abroad — will become a habit. And so on and so forth!
Most businesses in the travel industry will find it hard to sustain post coronavirus world. One, because they're already facing losses during the pandemic, and two, because people won't be travelling anytime soon even after the pandemic. The psychological effect of the pandemic is so real that people would only want to stay under the confinements of their own world. Travelling to The Unknown won't feel safe for a long long time. So yea, the impact of coronavirus on travel businesses ranging from hotels to tour companies to blogging is real.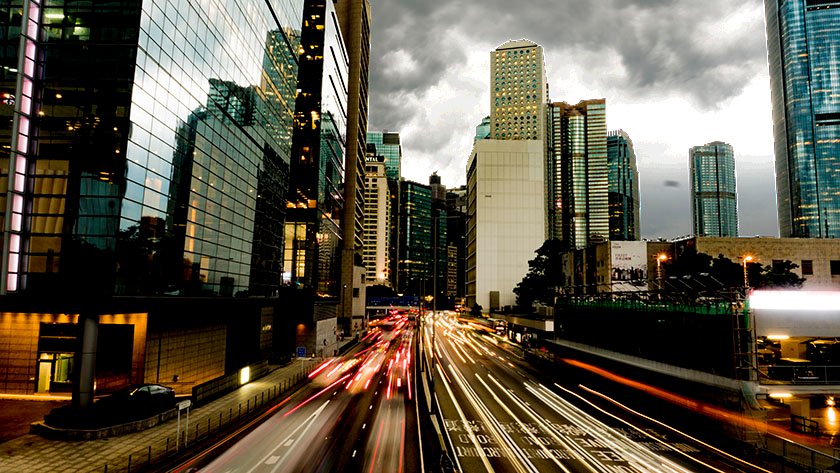 Coronavirus Impact On Travel Habits
The basis of my personal understanding and what publications like BBC and Forbes have to say, here are some trends for how coronavirus is going to affect our travel habits in the near future:
People will avoid leisure travel. Business travel will also be much less common.
For leisure, people will prefer domestic travel over international travel.
Countries that are effective in curbing coronavirus spread will likely attract more tourists. This includes South Korea, Singapore and Hong Kong, among others.
Small town destinations will gain more popularity.
Visa-free travel will be rare to see (I am sceptical if Thailand visa on arrival for Indians and other visa-free travel will be the same anymore in the coming years).
Medical screening at airports will become the new normal. And so will be social distancing and wearing masks in public.
Hotels and tours will become cheaper. Flight tickets may remain the same.
Refundable flight/hotel/tour booking will be more in demand.
Car-hire will likely be preferred over public-transport.
Tourists will prefer prominent and known hotel chains believing they offer better hygiene and cleanliness.
Luxury tours will start selling before budget tours.
The budget backpacking industry will take the longest time to recover.
Bad Time To Start Travel Blogging?
Though it is hard to say if people have already put off their travel plans for the entire 2020, there's no hiding from the fact that vacationing until the end of the summer must be off the cards for almost everyone.
I mean if you will ask me — a full-time travel blogger who makes money only if he travels — I am very reluctant to travel until the end of June (that too if we are out of the pandemic tomorrow). And if somehow I decided to travel, I will only be visiting places with no tourists around. So believe it or not, the (psychological) impact of coronavirus on the travel industry is real, and it's only growing every minute.
Other than that, tourism businesses will have little to no budget for promotions — meaning, any travelling happening in the near future will have to be self-sponsored. This will make it hard for most travel bloggers to sustain.
Additionally, no one's looking for suggestions on where they should next travel to. People don't care about places to visit near New Delhi or about a Segway Tour in Rome but the number of coronavirus cases in Delhi and in Rome. Having said that, most travel bloggers are seeing a sudden dip in their website traffic.
For starters, I don't think many bloggers and online publications will make it through. Ad rates have plummeted with plummeting traffic. Most brand deals are either on hold or totally called off.
Indeed, the coronavirus has brought tough times for travel bloggers and influencers!
How Will People Travel After Coronavirus
I think it will all start with essential business travel. Next will be domestic leisure travel. International travel (for leisure) will take the longest to come back to normalcy, too, with significant behavioural & institutional changes.
Visa-free travel will be rare to see, with most embassies asking for a medical certificate on top. Airports will have compulsory medical screening too. Social distancing will be a common sight.
Those who can rent a car and drive, rather than travelling on a train or a flight. Events like Oktoberfest and towns like Tokyo will be avoided over less-crowded destinations & experiences. Branded hotels will be preferred over cheap Airbnb. Backpacker hostels may take the longest time to find business.
Will The World Ever Be Same Again?
Coronavirus is not the end of the world. People will start travelling again sooner or later.
While we will probably see a lot of travel deals around, the whole idea of "hop on the plane and travel" will be lost in oblivion. It will be a lot harder to travel like before.
But that doesn't mean there's only bad news around. Just like the birth of Airbnb and Whatapp after The Great Recession of 2008, the world will see even bigger innovations this time too.
And if not, and the world only began from the same point it was before the epidemic, be rest assured that this is the end of Overtourism!
I know it's a tough time for everyone. We can't do much but wait for it to pass. And if you care at all, here are some ways to help others during coronavirus.
Is coronavirus affection your travel business too? How are you dealing with it? Let's hear your story in the comments below.