Looking for Budapest photos and pictures? Forget Googling for Budapest images and see this photoblog, with a storyline.
I have so much to write from my recent trip to Europe, that even after writing a dozen stories, it looks like I've hardly scratched the surface.
Also, though two months was a good amount of time for Europe it was not enough. And when we're talking about places like Budapest, the statement becomes even more valid, for the city has a rich history associated with it.
I have already written two travel blogs on it, including what to see in Budapest and a photo blog about the Budapest Metro, but it was not enough. Hence, this photo blog.
During my one-week stay there, I tried learning as much about the city as possible so that I can write a detailed photo essay on it.
So moving forward, these are my favorite Budapest pictures that tell a story and give you a complete virtual tour.
The Budapest images with captions in this blog will help you not only see visual graphics but learn about the city too.
So let's get started…
Best of Budapest Pictures: Images & Photos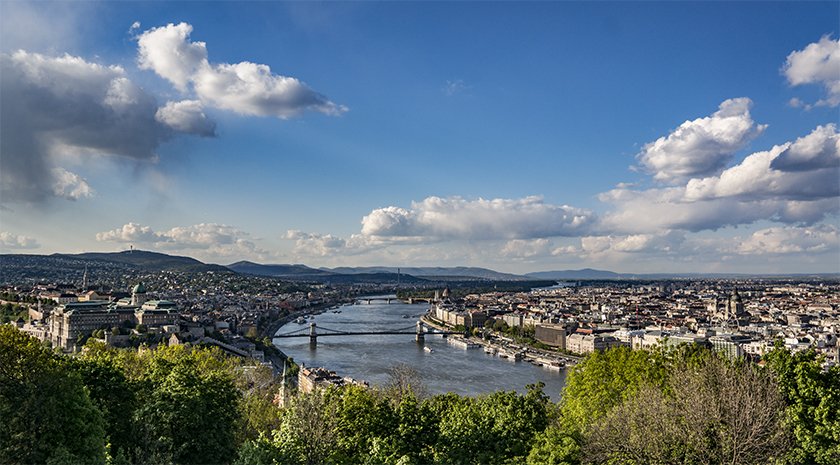 A view of the city divided by the River Danube. Pest on the right side and Buda on the left. These two cities were merged to form the Hungarian capital Budapest.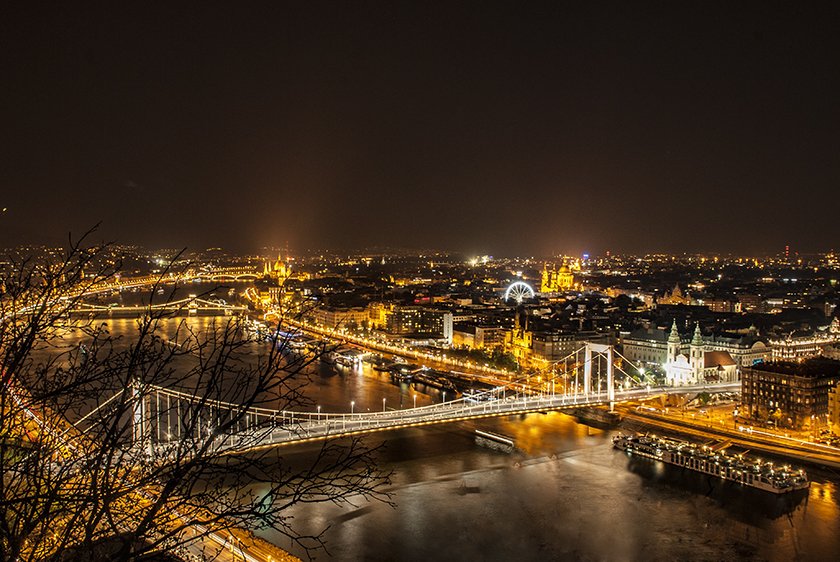 Which looks something like this, from the Gellért hill, in the evening.

The Hungarian Parliament Building in Budapest – one of the oldest legislative buildings in Europe. It was built in 1904.
It also makes for the best photo spot if you are a photographer looking for Budapest pictures and images.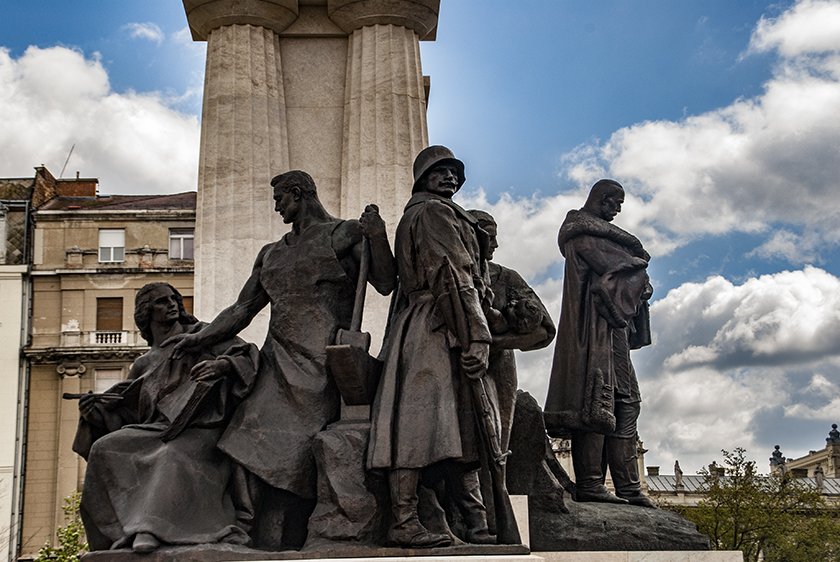 One of the many monuments representing the time of World War, Anarchy and the social revolution in Hungary.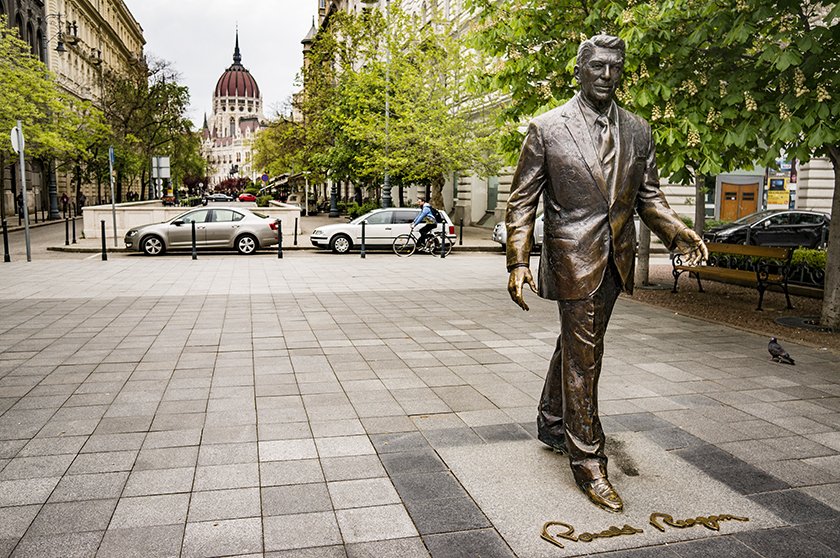 The statue of US president Ronald Regan at Liberty Square… honouring the man that many Hungarian people consider as the reason for an end to the communist rule in Budapest and Hungary.
A street overlooking Budapest's St. Stephen's Basilica.
The (almost) 100-meter high dome of St. Stephen's Basilica. If you get to visit only one church in Budapest, let it be this one. Awesome stained glass windows and breath-taking dome.
The popular Jewish quarter, where streets were walled off and turned into a ghetto during WWII. Today, it's a popular tourist trail with a number of synagogues, old stores, workshops, and many colorful streets.
The Jewish quarter is a popular spot among photographers, attempting for their best take on Budapest images and pictures.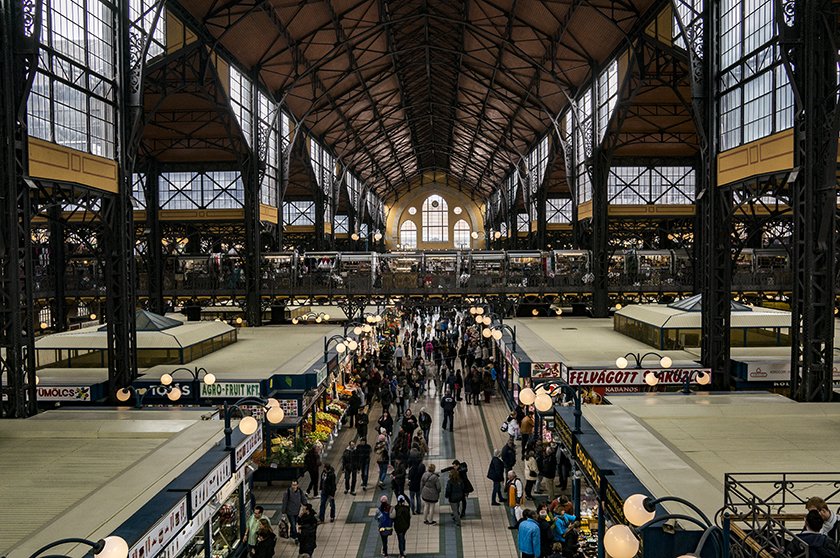 The Great Market Hall. An ideal place to shop for souvenirs and eat the local delicacies. Built-in 1897, the place still serves as Budapest's largest and oldest indoor market. Read this Budapests Food guide if you are a foodie looking for food suggestions in the city.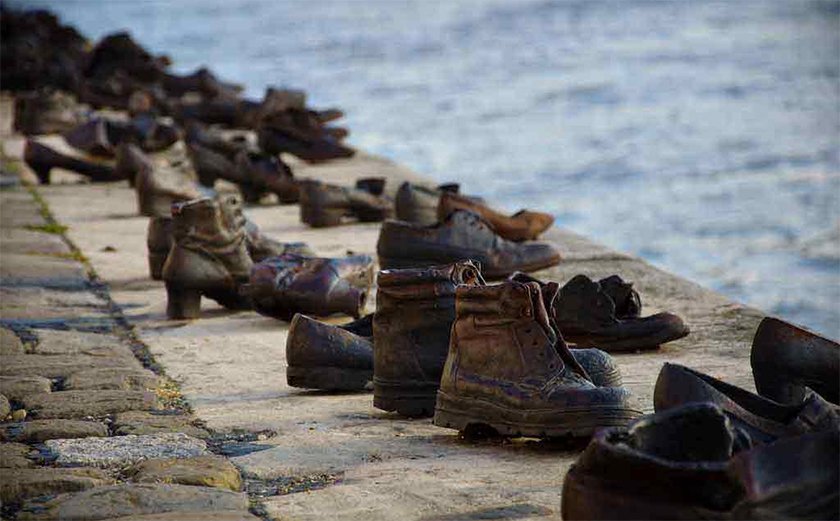 The memorial of Shoes on the Danube Promenade in honour of the Jews killed after ordered to take off their shoes and walk along the river so that they can be shot down, and their shoes could be reused, during the World War II.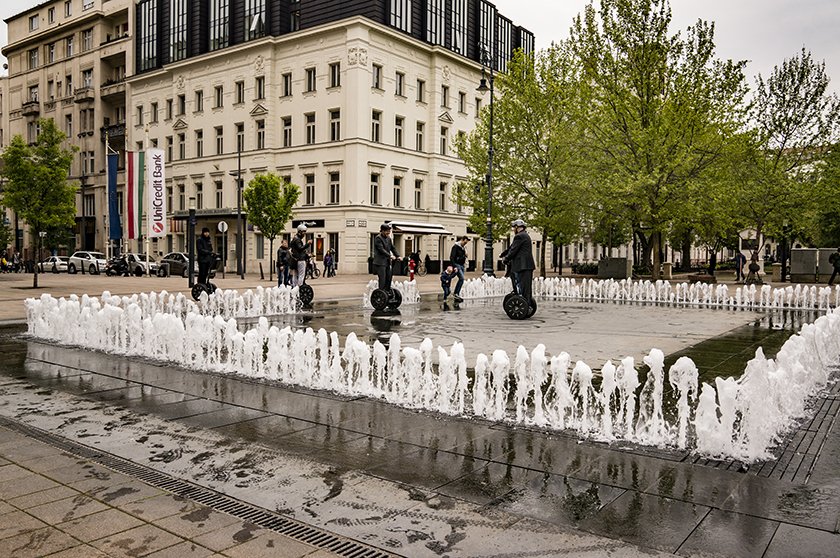 The popular Boldog Fountain that you will see on many Budapest photos in Google images. This was perhaps some of the most interesting water fountains I have seen in my life. These jets were motion-sensitive so you could walk through them and not get wet. It was symbolic of being caged though.
One of the many beautiful white tiled underground metro stations in Budapest on the UNESCO World Heritage metro line M1.
The M4 Underground Metro line is also worth exploring for its architectural marvel. Almost every station on M4 takes you through an awesome Psychedelic trip with its perfect symmetry and repetitions.
Two more photoblogs on Europe: Vienna Pictures and Europe Pictures Images
I travelled there under a blogging assignment with BudapestTourism. Though my tour in the city was partly hosted by them, all the recommendations and ideas are solely personal. I only recommend what I personally see and like.