Did you know that Budapest metro is a UNESCO site too? Let's know more about it in this travel blog!
I remember my second day in Budapest was long and tiring. The city had too much to offer, and I had only a week to cover it all. But the good thing about the town was the efficient public transport, which itself is a tourist highlight.
Yes, I am talking about the 19th-century UNESCO site of Budapest Metro, which is not just beautiful, but has a long history associated with it, making it no less iconic.
So let's talk all about it – from history to how to travel to some of the beautiful Budapest metro photos.
But before we do that, I want to share a couple of other useful resources I have written about the town. See these Budapest pictures for a better idea of what to see in Budapest other than the metro.
Now let's get started:
Budapest Metro: A UNESCO Site
In many cities, the metro commute involves boring line exchanges and waiting times at grimy stations. The stations are certainly not a destination unto themselves.
But in some cities around the world, metro stations are surprisingly grand affairs — with glorious caverns resplendent with art, architecture, and artefacts. And the metro lines of M1 and M4 are fit for that description other than being UNESCO sites.
Here are some Budapest metro photos for you to start with…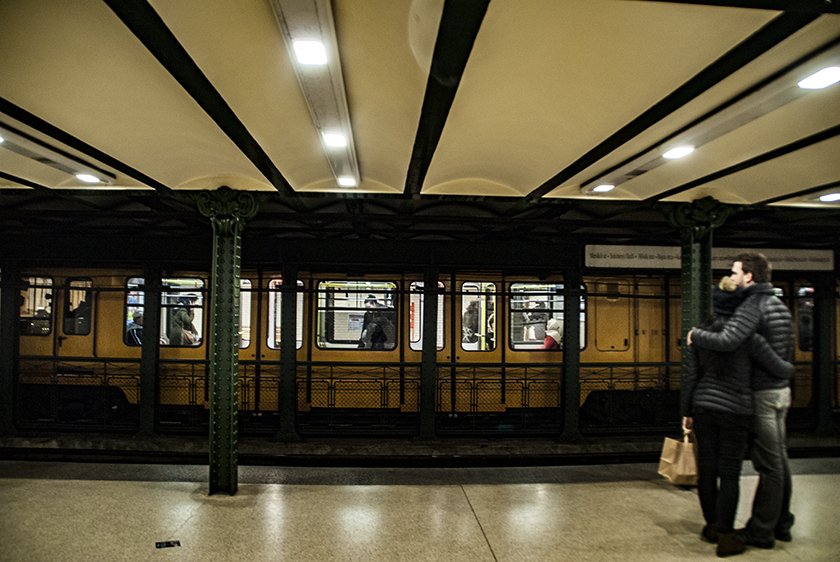 With its many perfectly symmetrical stations, and a UNESCO world heritage site title, one of the activities you should be planning when you're in Budapest is the METRO CRAWL.
Spare a few hours, and explore the stations of the M1 and M4 metro lines.
If, however, you're short on time, a few stations I will recommend you should definitely check out are: Szent Gellért tér and Kálvin tér on the M4 line and Octagon on the M1 line.
These two stations make for the best photos of the Budapest Metro UNESCO site.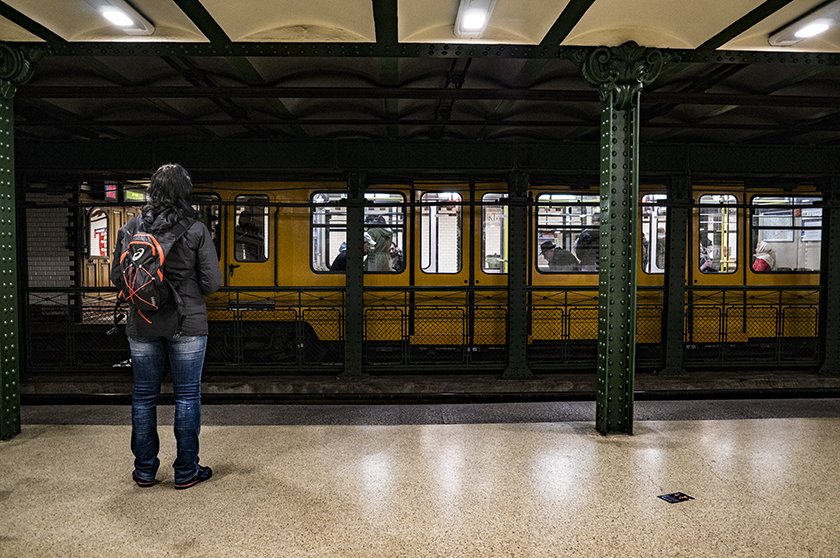 Though there are 4 lines in the Budapest metro, it is only M1 and M2 that qualify for the category of An Architectural Marvel.
The M1 line is a UNESCO world heritage site, also one of the world's ancient, and Europe's first metro lines ever built —  a centuries-old line that is still in place, functioning absolutely fine. Its many red and white tiled stations take you back in time when a running metro must have been considered no less than what a spaceship is considered today.
The M4 line of this Budapest heritage site on the other side is a series of stunning stations that take you through an awesome Psychedelic trip.
An amazing engineering, architectural, and artistic achievement, a mix of stunning concrete structures and trippy ornamentation — that's what M4 is, in a nutshell.
They are the stations, which make commuters' journeys anything but boring.
Here are some more Budapest metro station photos.
And here's a smiling passenger 😀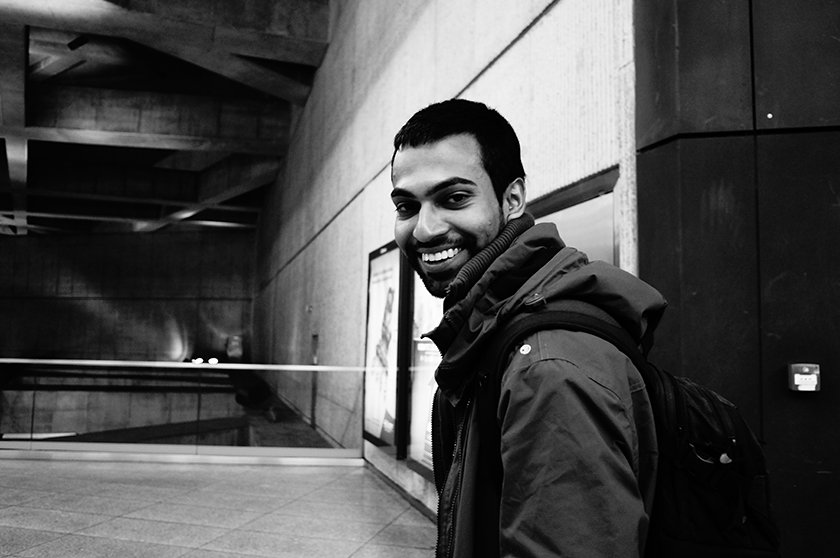 Have you seen the Budapest metro UNESCO sites too and clicked some photos? What was your favourite station?
Other than the metro, here are a few more Budapest highlights worth exploring.
I wrote this post in participation with Budapest tourism. Though my tour in the city was partly hosted, all the recommendations and ideas are solely personal. I only recommend what I personally experience and find worth appreciating.