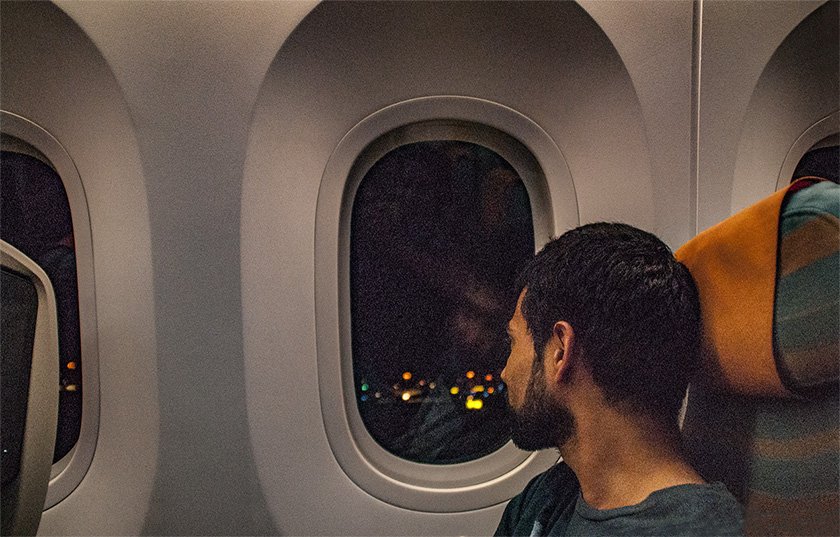 By the time you'll be reading this, I'll be flying over the Black sea, inching my way towards Oman, before finally boarding the flight to New Delhi. If you already do not know, I am arriving home after a 2-month backpacking trip across Europe. But all this time, as I backpacked across Europe, a part of which seemed more like a business trip, and less like backpacking, I wondered if this was originally how I planned my travels would end up as I'll progress as a travel writer.
I mean after exploring 8 beautiful countries across the green European continent, why do I still miss a part of what I'd left behind. Why do I still crave to explore some empty rain-forests, or the colossal Himalayas, where I've already been a thousand other times before. Why do I find such vast spaces more charming than ever now, despite them being a place where Google hardly works, and cell phones lose their reception too — making the experience a bit too unfavourable for any web-blogger like me?
And yet, I very well remember that before the commencement of this journey, I had almost thought that these two months in Europe are going to change the way I travel. I thought I'll venture into a kind of lifestyle that would follow more short-term, comfortable, and pre-planned trips than hitting the road for a longer time, and with no sense of direction — yes, I thought I will find a way out of slow travel I was always hooked to. But I never knew that I was not prepared for such a thing. And it is why I've decided that I'd not be travelling for a purpose, at least not for a while. And there's a reason behind it, and it is… I'm learning to walk away and go back to from where it all started!
Two Local Experiences Vs Everything Else Put Together
To give you a vague idea of what I did in Europe during the past two months… I divided the entire journey into two parts. One part included two (lasting 15 days each) volunteering experiences at two places (a very slow way of travelling, where I lived with a local family and experience their way of life); while the other part included travelling through a dozen cities (across 6 countries) in 1 month period — giving me an average of less than 3 days per city.
During this time I was very rapidly hopping cities, working on one FAM trip to another (I worked with 6 tourism boards and more than 10 independent travel companies during this one month time), as they wanted me to "see everything" from 9 am to 9 pm on each day of the trip, then write more stories than there were days. But to tell you the truth, this is how FAM trips for journalists have always been and that's also how many Indians like to travel. But honestly speaking, you can't say that you've experienced a country if you haven't mingled with the locals, experienced their way of life, sampled the local drinks, tried the public transport, and found the beauty of a place by losing your way.
So I repeat… I'm learning to walk away (learning because I'd still be taking FAM trips from time to time, to fulfill the need of the hour, and explore more places, until I find a reliable source of income to fund my travels) from partnerships like these, that neither offered me the freedom to travel on my own terms, nor compensated me for my time and efforts. The temptation to accept an international trip on poor terms is far too great, and I've battled with it, with all my might.
The Other Half Of My Trip, Or The Better Half
For the other portion or the other equal half of my time in Europe (that is one month again), as I said before, I volunteered at two different places (lasting around 15 days each). This included staying with a local family in their house and helping them in whatever chored they asked to be done. From looking after their garden to painting a room, to babysitting and cooking… I TRIED it all.
[Further Reading: My Volunteer Experience In Rome | My Volunteer Experience In Germany][UPDATE: I also tried Workaway in Australia, 6 months after my Europe travels, read: My First Experience of Stargazing &  Volunteering In Australia]
Though I admit that during this time I could not explore many places because I had to pretty much seize my movement in and around the town I was staying, but speaking of the experiences, I think I've managed to travel from as far within as with my feet.
I explored a way of life that I otherwise could not, had I not stayed with the local families, shared their dinner table and engaged in all those lovely conversations. There was more learning and self-development than I could imagine (whether it included the way I used to think or the way I shared a joke).
So I'm breaking my professional blogging-like travels (for some time now) with such introspection, and with an announcement that my upcoming journeys will include a slower and a more local way of travel. I'll be talking — if not more, than just as equally — about people, than places.
With the final call to board my flight I slowly closed my eyes, trying to get a flashback, and a quick rendezvous of all those moments of wonder, and uncountable memory I'm bringing back home with me. The momentary blink reminds me of what Robert Frost had once reminded us all…
"Two roads diverge in a wood, and I, I took the one less traveled by, and that's what made all the difference."