Before I go ahead, I want to announce that I now run 2 properties around Manali: FootlooseCamps Hamta (setup including a traditional Himachali Mudhouse and three luxury Geodesic Domes with Jacuzzi & infinity hot pool) and FootlooseCamps 2.0 The Homestay (with three attached bathrooms for long stays). Both places are located within 8km distance from Mall Road with views like 99% of hotels fail to offer. For booking, WhatsApp/Call 8800763430.
Check below, the Instagram Drone Shot for FootlooseCamps Hamta and a Youtube Video for FootlooseCamps 2.0 The Homestay…
View this post on Instagram
For booking, WhatsApp/Call 8800763430. Now, let's continue with the topic at hand…
---
Want to visit an offbeat destination near Manali? Visit Baror Parsha Waterfall (also spelt as Baroad Waterfall) located only about a 15-minute drive and a 45-minute walk away from Mall Road.
It has been almost a year that I have been living in Manali, busy setting up my backpacker hostel and exploring places that most tourists seldom come across.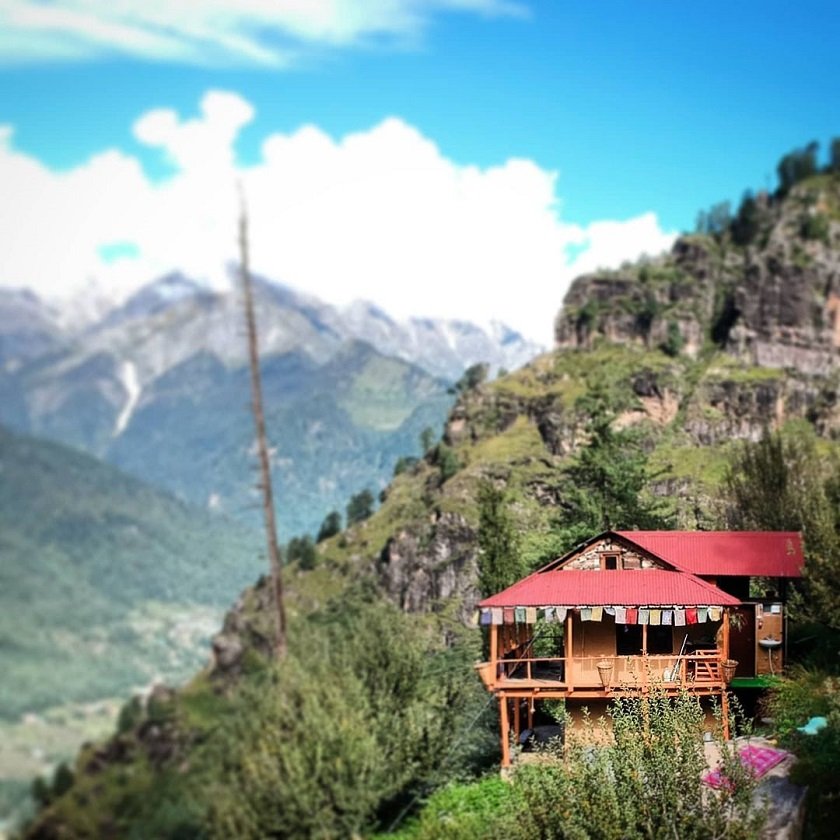 I believe, to enjoy and soak in the real essence of mountains, visitors should stay away from the beaten track. For me, places like Goa is where I would like to follow the crowd. Mountains, on the other hand, mean seclusion.
With the same mindset, I started my backpacker hostel in Hamta Valley (though located only 7km from the Manali Mall Road, it guarantees a kind of remoteness that 99% of hotels/guesthouses in Manali cannot). And with the same mindset, I have covered places like the Kasheri Village, Soil Village, Sajjla Waterfall, Hallan Valley, and many others.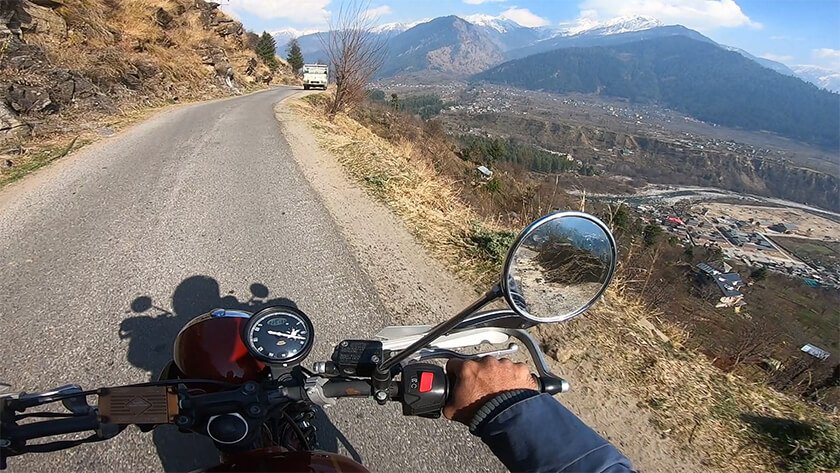 This time, in another attempt to explore another offbeat destination near Manali, I ended up exploring Baror Parsha Waterfall.
In the previous few months, I had heard a lot about this place, but only from the locals. Guidebooks had no mention of it. No travel blog had yet covered it either. So here I planned, and I planned my trip from Manali Mall Road.
And here's a confession: Though I won't call Parsha Waterfall something exceptional and there are better waterfalls around Manali, for me, it was a much better experience than visiting the popular Jogini Waterfall, and the Knoi Waterfall that's getting so popular lately.
Manali To Baror Parsha Waterfall
From Mall Road, Parsha Waterfall was a 15-minute drive away. There was enough parking space from where the 45-minute trek to the falls began. The entire route was, moreover, easily accessible for motorcycles and cars.
You can Google Map search for Parsha Waterfall for easy navigation. Alternatively, ask anybody for the route to Simsa Village, and from there, take the diversion that takes you to the waterfall. Unfortunately, there are no public buses operational for this route. Taxis may take (as per my idea) between 700 to 1200 Rupees for a round-trip.
From Mall Road, the starting point of the Baror Parsha Waterfall is less than 5km away.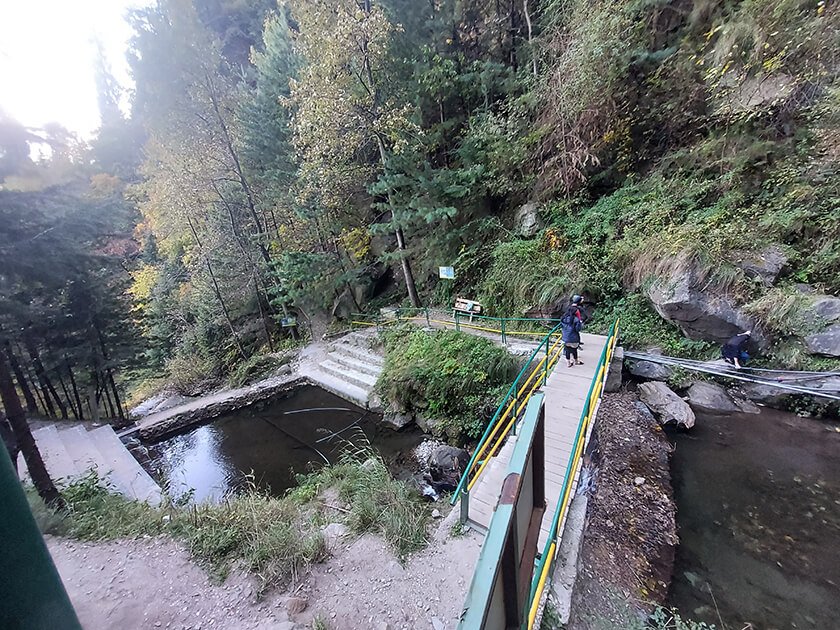 The Trek
From the starting point, the waterfall is a steep 45-min trek away. Unlike Jogini Waterfall, which happens to be a jungle trail, proper walking steps have been made by the Tourism Department for an easy climb. Hence, no chance of losing the trail.
Since the entire trail is steep uphill, I won't really recommend visiting Parsha waterfall for someone who has breathing problems, rest everybody (from kids to the elderly) should be fine.
There is a cafe too on the way for those who enjoy munching on the way.
The best time to visit will be early morning because the light would fall directly on the falls. After about 2 pm sun sets behind the mountain and it can be really chilly (and windy too). So plan accordingly!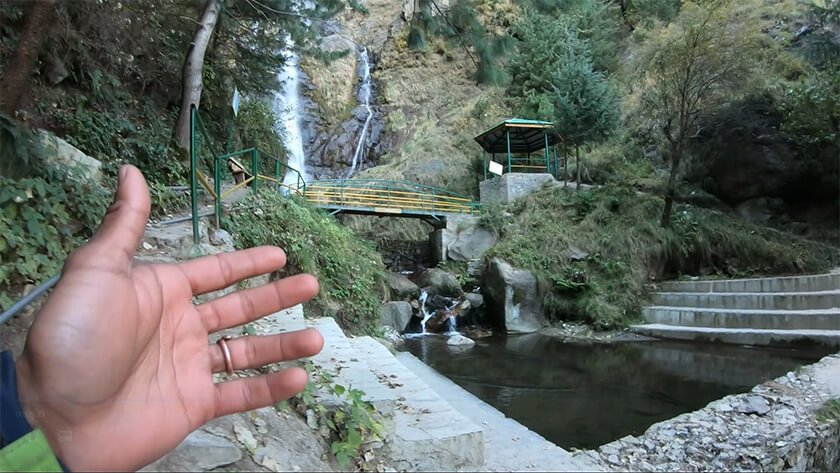 It took me a total of 1 hour to reach the waterfall all the way from Mall Road, Manali.
That's all in this blog on Baror Parsha Waterfall. If you have any questions, please leave a comment below, or contact me on Instagram.