There's nothing like the glitz and glamour of life on the move. Exotic locations, delicious food, one-of-a-kind experiences, and incredible vistas— all this and more are what you can get from a life spent exploring the best of what the world has to offer if you know where to look. From exploring the cobbled streets of Old Europe (see this photo-blog of Europe pictures for cobblestone streets) to motorbiking over Shinkula Pass in Zanskar, there are a million and one new experiences you can unlock when you travel the globe. 
Travelling isn't all about the glamour, and long months spent traveling from one place to the next can take its toll. As any globetrotter will tell you, travel isn't easy, and it can impact both you and the places you go to.
All of the incredible sights and sounds you can experience from journeying all over the world have their price, and either you or the local communities you visit will end up paying for it. While tourism may seem like having your cake and eating it too, the reality is often much more sobering.
Today, we're taking a look at the other side of the coin: the effects of overtourism, and what it means now when you pack up your bags and head off on your new adventure.
The Othe Side To Travel
The Monetary Cost
While what you experience while traveling is, of course, priceless, the reality is that things — even your greatest adventure — cost money. The cost of airfare, accommodation, visa fees, food, and other miscellaneous costs all add up, and if you aren't properly prepared then you might be looking at some hefty fees.
Traveling isn't just about packing up and setting off on your travels. You need to be ready to cover your expenses while on the road, or at least know how you're going to earn a little bit on the side. Anything can happen while traveling, and you might find yourself in a bit of a bind when your finances fall short.
Packing up your life and heading out into the great unknown is a worthy purpose, but you need to make sure that you're prepared for it. Saving up money before you start your travels, and finding a way to make money while on the go, eg starting a travel blog, are a few of the many ways you can make sure that you aren't leaving yourself high and dry while on your trip.
Making sure you have enough for emergency expenses like hospitalization or emergency airfare is also important.
The Environmental Cost
While tourism has introduced the world to some incredible sights, it's also got its downside. In the same way too many chefs spoil the broth, too many tourists can turn what was once a paradise into a nightmare.
Take the idyllic Maya Bay in Phi Phi Leh in Thailand, for example. The site was the location for Leonardo DiCaprio's famous film The Beach and is now closed until 2021 due to the sheer number of tourists visiting the site. The bay used to see up to 5,000 tourists a day, and that has had a significant impact on the local ecosystem. Tourists have contributed to the degradation of coral and the loss of species like the blacktip reef shark. The number of visitors has also led to the destruction of trees and smaller vegetation, as well as soil erosion in the bay.
Although this is an extreme example, it's one that shows just how much of an impact unregulated tourism has on the world's most sensitive sites. If you've been lucky enough to see some of this world's incredible views, you'd know that there's a need to keep them pristine for future generations. And with climate change being more of a concern as each year passes by, the impact of a jet setting lifestyle may be worse on the environment than you think.
Having said that, if there is one thing I regret about writing all the blogs and inspiring people to travel, it is, the environmental complications it will bring. Because no matter how sensibly one travels, there will always be some environmental costs associated with it.
I have seen places as beautiful this popular place called Dawki river in Meghalaya is totally destroyed owing to overtourism and it makes me sad.
And now, communities are starting to push back…
Easter Island is shortening the length of time visitors can stay there. Iceland is curbing outsiders to buy property there… and so on and so forth!
The Cost to Local Communities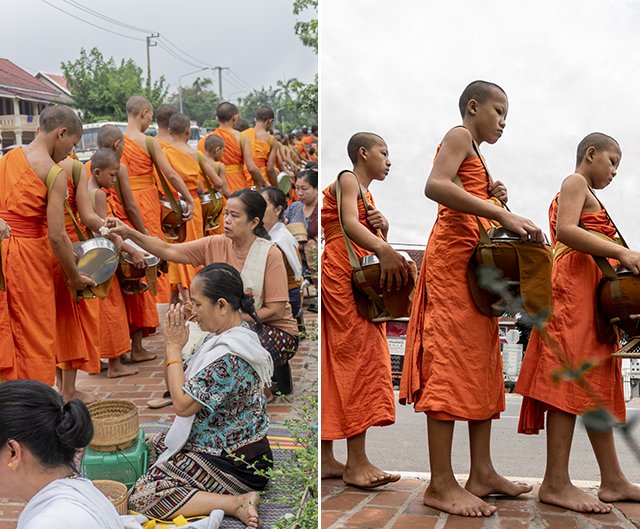 Traveling doesn't just have an impact on local ecosystems, it has a profound effect on local communities as well. Boracay in the Philippines famously closed in 2018 due to the impact of tourism on the local community. With over 1.7 million visitors in 2016 alone, the island's infrastructure struggled to keep up with the demand of tourists, leading to sewage and waste disposal problems that in turn impacted the local environment.
Irresponsible growth in the tourist industry can lead to several downsides for local communities in tourist hotspots. From improper trash disposal to corruption in the local tourist industry to land-grabbing, your tourism may have more far-reaching impacts than you realize.
Before setting off on your next big adventure, it's important to properly research the possible impact your visit will have on the locals, as well as the political, cultural, and social contexts of where you're going. While you may think you're putting money into the local economy, this can be short-lived, and longer-term effects may be more detrimental if improperly executed or researched.
The Mental and Physical Cost
The downside of travel can impact several circles of people, but the first victim of irresponsible travel will always be one person— you. Take long-haul flights, for example. If you are flying from Sydney to New York, which takes about 20 hours to cover the 10,000+ miles, you are damaging your body in more ways than you can imagine, including bloating, jet lag, deep-vein thrombosis, back pain, and other medical conditions.
Among these effects are radiation exposure, stress, loneliness, distance from family and community networks, and exhaustion. So before you set off on your globetrotting adventures, make sure that you're adequately prepared for what that will entail. The toll can take on you, your finances, vulnerable ecosystems, and local communities shouldn't be underestimated.