If you catch it at the right angle, where I found myself sitting, inside the premises of Namdroling monastery, in Bylakuppe, surrounded by the bright and cheerful company of Buddhists, among which many were the first generation Tibetan immigrants, it can give off something of the light of a fairy-tale.
Speaking of the fairy-tale, one of the greatest miseries of the human condition is that we are not always keen to give up on our fairy tales. We expect our lives to turn into something magical, something extraordinary from the moment we are currently living in.
"We are like dogs barking at the injustice of the universe when our keeper goes out, to buy us some more food" William James
Most of the people of the 21st century are found either making such false promises to their future. But the people here, as it seemed, were all dedicated to their present. They appeared to have no more interest in the projections of romanticism than in the delusions of cynicism. A Buddhist, if you speak to one, would talk not so much about good and evil (unlike many of us – in the charm of out self-satisfied life would otherwise do) as about ignorance and the knowledge of the self; so as not to waste time blaming people, but to look for ways about how to improve our own self.
Also Read: Visiting Bodhgaya, the birthplace of Buddhism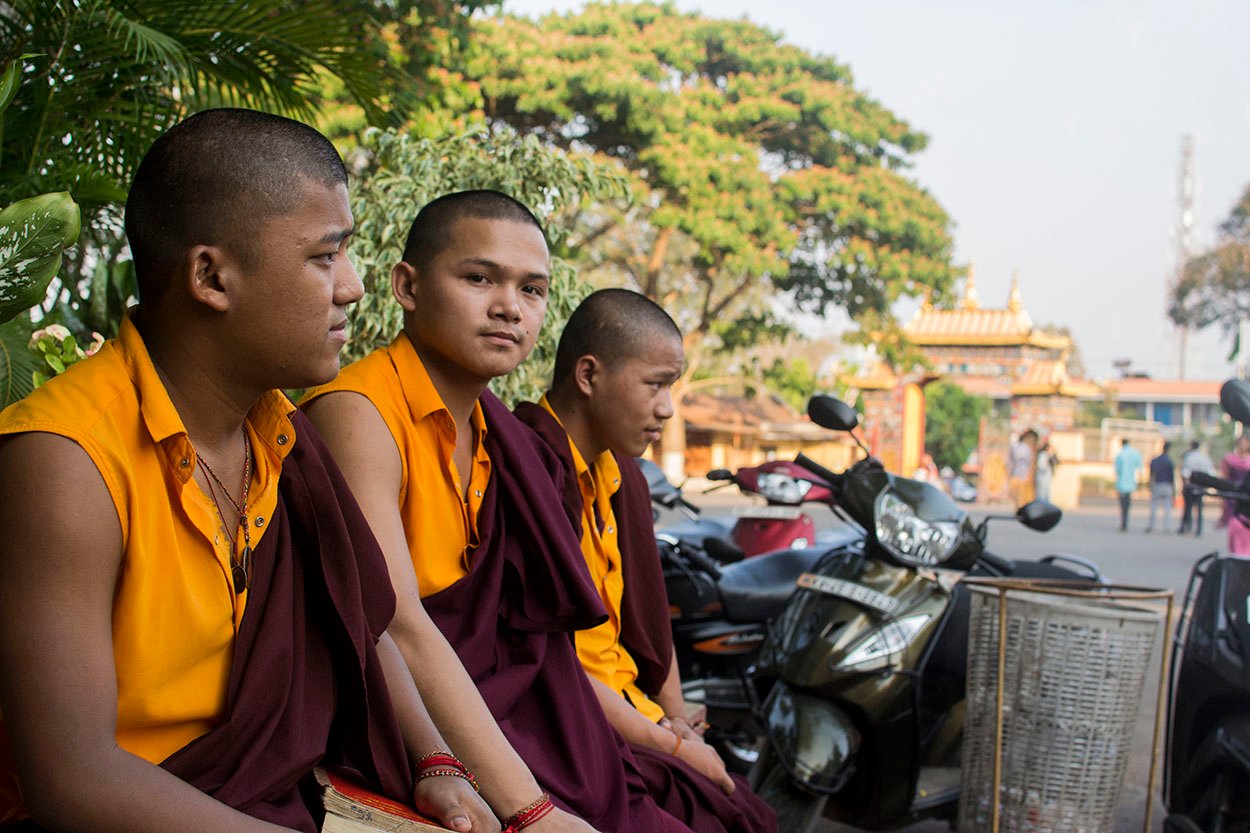 From the garden where I collected these thoughts, I could hear the sounds of chants and gongs from the temple. And right beside me, was my new friend, and yet another Tibetan loving his time in India (and when I say loving his time, I really mean it).
Dorjee was born and brought up in India, but that's not the reason why he favoured and appeared to be so much in love with this county. It was his parents' small narratives, I think, that let him decide, over time, that India is not a country he would want to misjudge.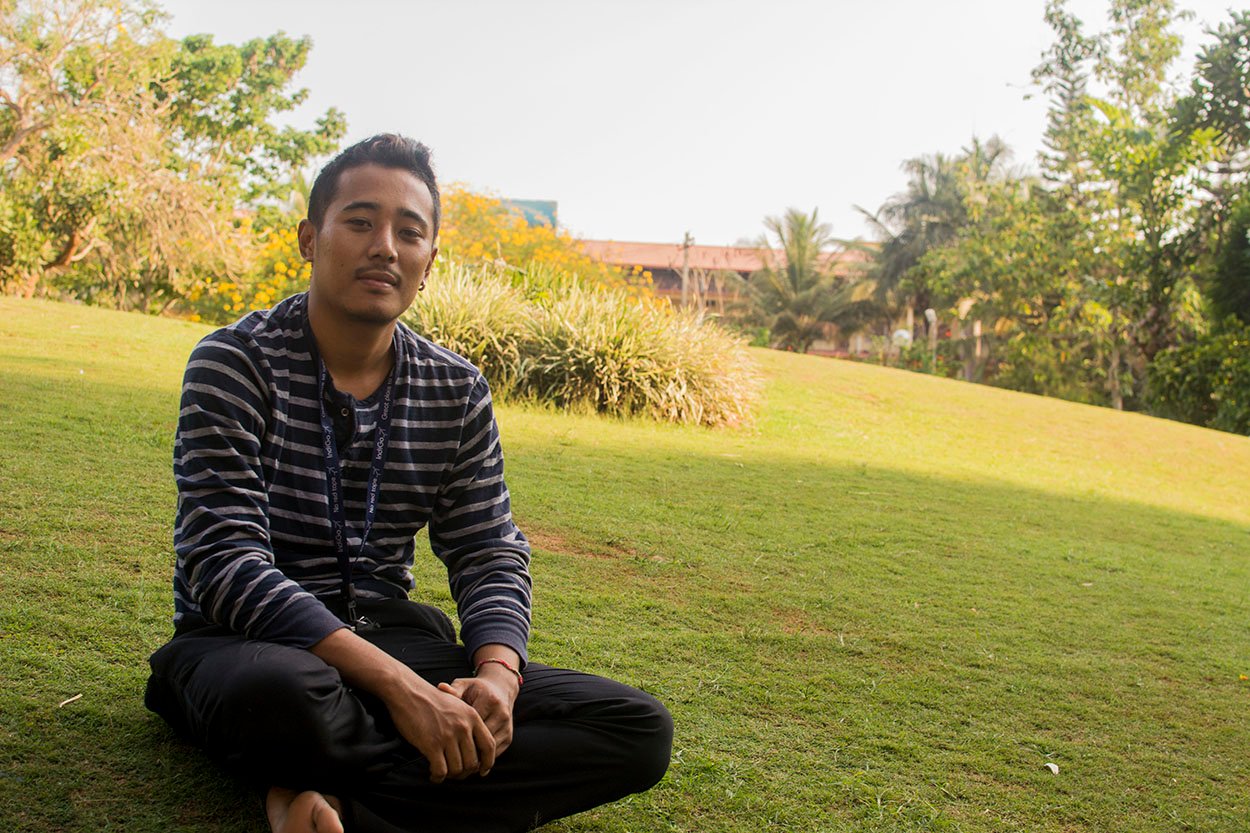 According to him, India has given them the land & a place in society, something much important and which can't be overlooked. Our short, but detailed conversation, which started off with humble mentions of the Dalai Lama, soon found itself being derailed by the notorious descriptions of the time when China initiated its legendary cruelty in Tibet in 1949, and the people were forced to abandon their idyll. He shared his parents' tough experiences about how they left everything behind and started a life, much alien to them, and in land, whose customs and settings were nothing but simply outlandish.
What he told me about his parents' experiences and their journey to India doesn't matter much, as for how they gave their life a new meaning, just like thousands of other Tibetans living in different parts of India did.
"The best way to change our life
is not by doing the best set of actions
but, by changing the way we look at it"
I'd always wondered, what's in their culture that wherever these people settle they transform that place into a happy tourist destination. But now when I look at it, I understand that it's the charm of their presence, intensified by their culture, which has the capacity or a transformative effect, to change a town into a friendly cosmopolitan, as so was the case with Bylakuppe, a Buddhist town situated 90 kilometers from Mysore.
Bylakuppe comprises of two Tibetan refugee settlements, which, with time, has now grown into the largest Tibetan population outside of Dharamsala in India.
It's a small settlement, surrounded – from all directions – by the native people of Karnataka. But more than that, it is a symbol of how Tibet is being rebuilt, in its true, more conscious form, outside the borders of Tibet. Everywhere, the scores of Tibetans, much friendly to each other, and to those who came for a short visit. And inside the monastery, a few more smiling faces, chanting and chanting, telling their beads. Few, spinning large bronze prayer wheels and muttering chants or praying for the long life of their leader.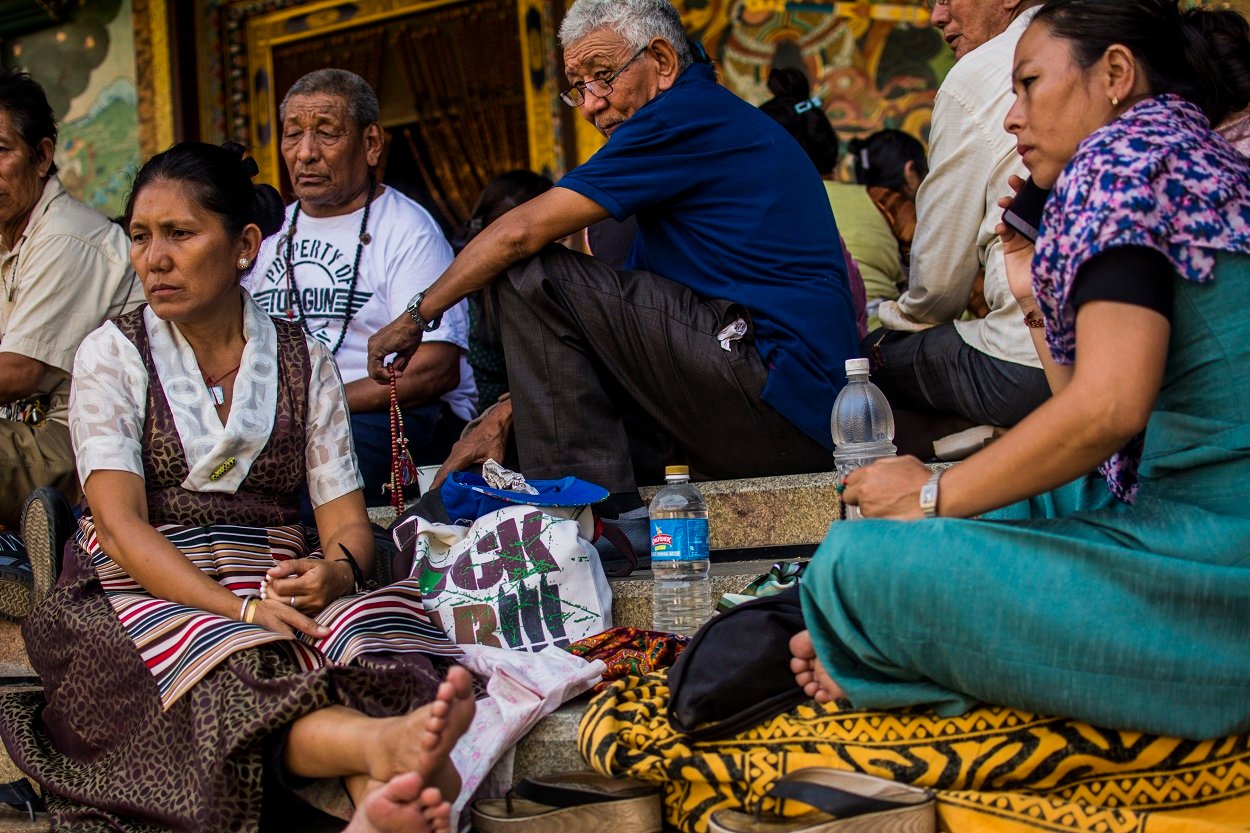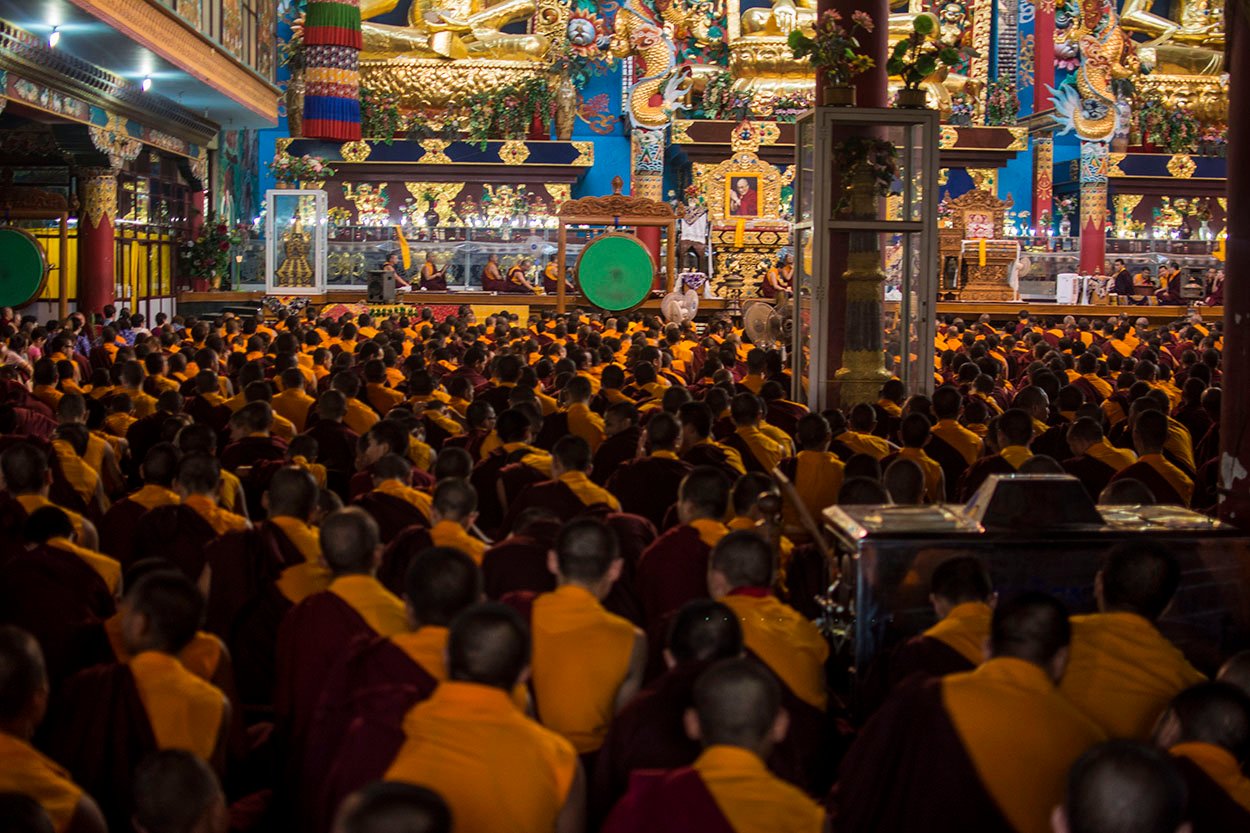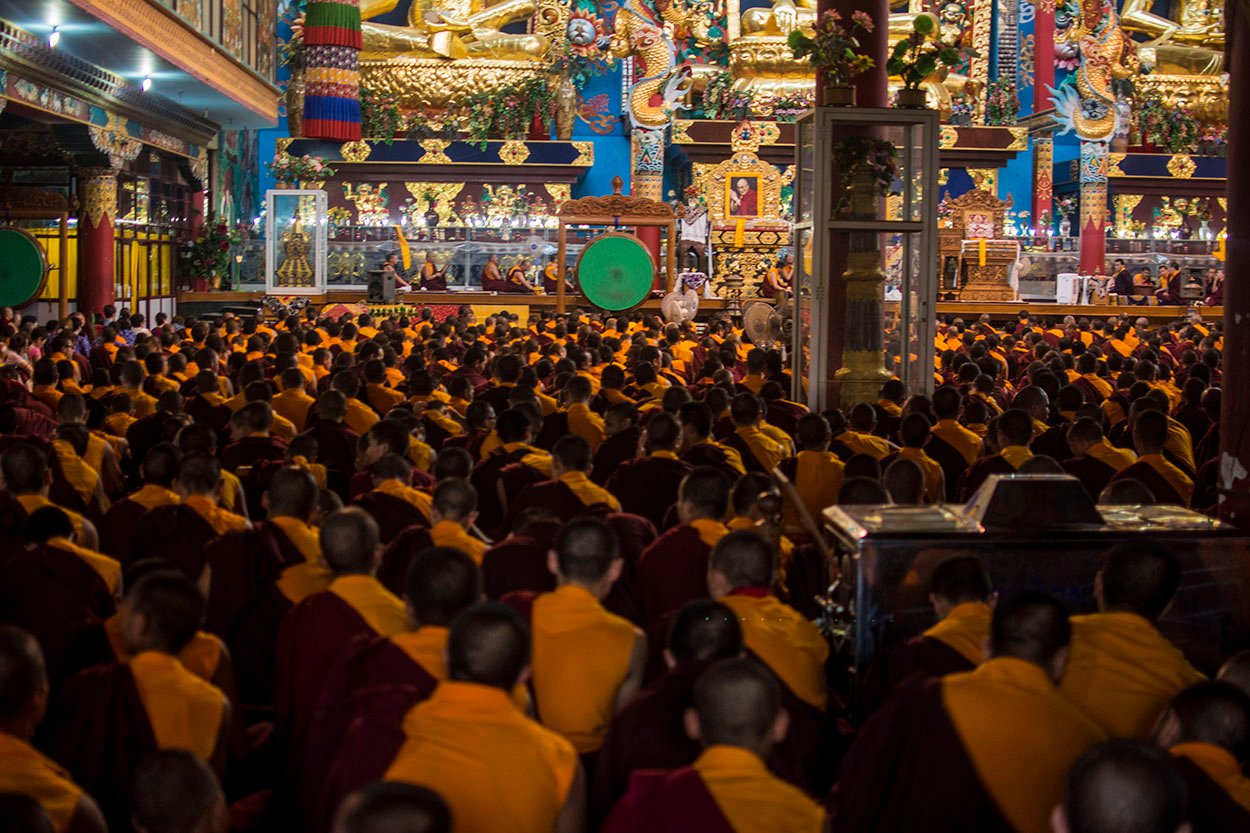 Many were old – women with healthy skin and pigtails, old men in cowboy hats, and the rest – in their flaming red robes. Young kids, too, who had never seen Tibet but quite honest with their traditions, even in sunglasses and Nike Tshirts.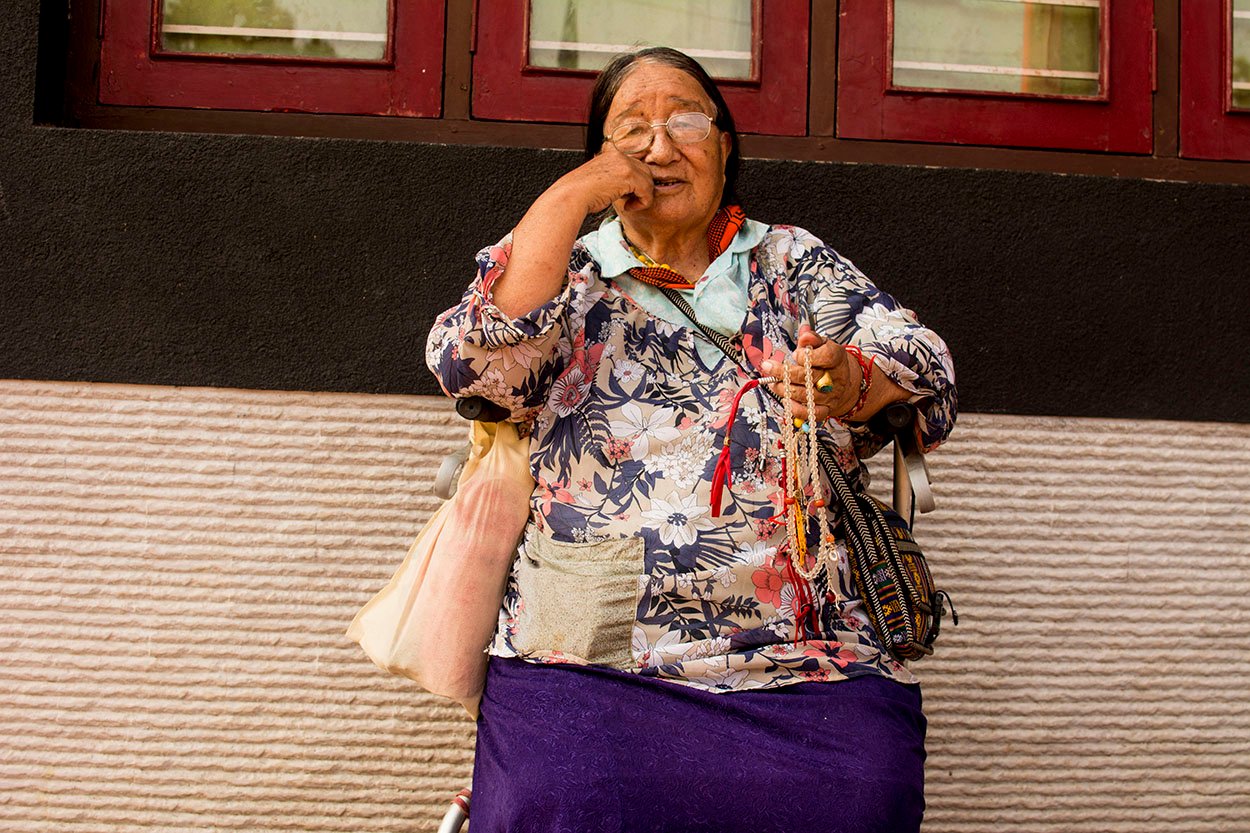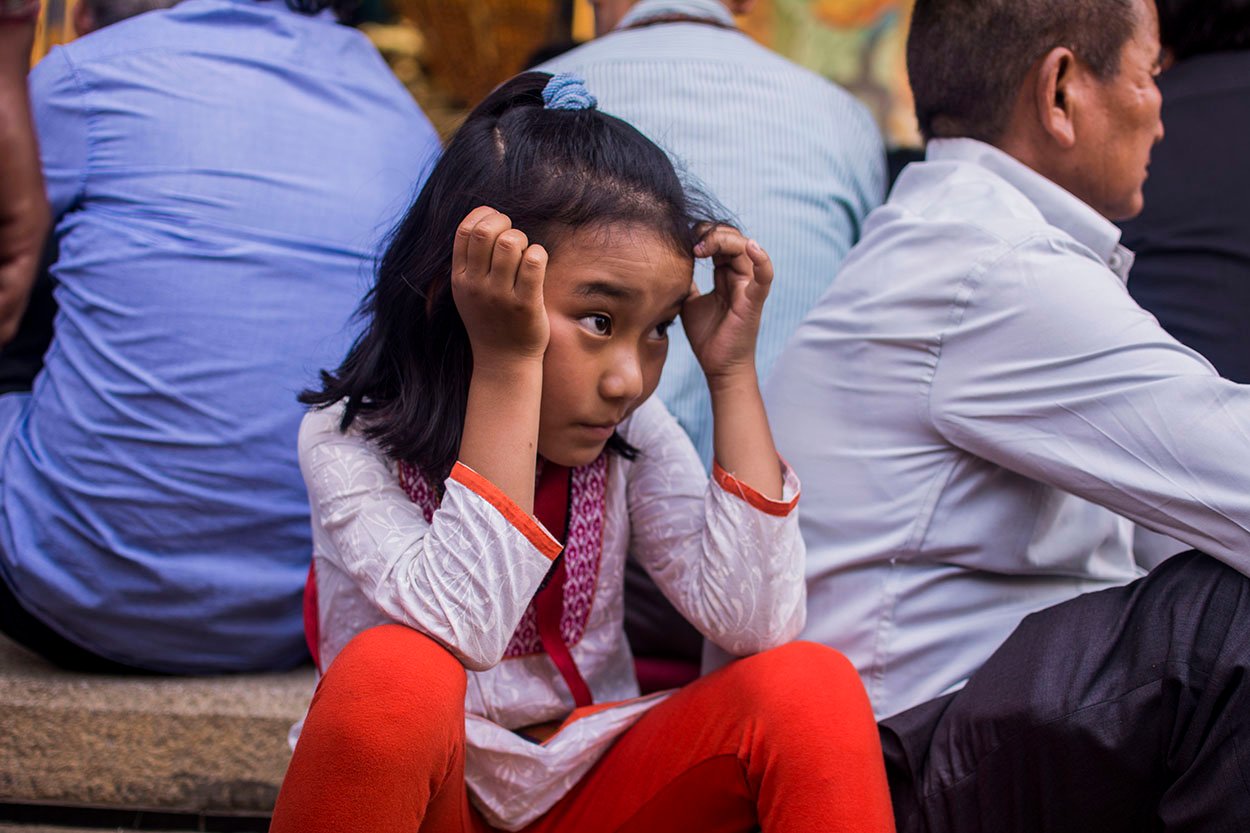 The entire scene inside the monastery made me feel as if I'm not in India anymore but are lost somewhere, in a monastery, much tranquil, situated deep inside the far ends of Tibet. Dorjee told me how his people here (or perhaps mine too) come here almost every weekend, with their families and spend a few hours chanting prayers, while kids run about its boundaries. "It feels really calm when we're here, close to His Holiness and around the company of other Lamas," said Dorjee, with a humble voice.
Sure it felt relaxing being in the company of unusually good people, yet what surprised me, repeatedly, in the middle of all this was that people around here clearly saw things in a more spacious way than I ever could. It was as if they were educating me every minute, and make me learn that everything in this world can be used for something good.
When we look at the big picture, we can't help putting China at fault, feeling devastated and sympathetic to the people of Tibet. But if there's one thing that we can learn from these people and from their great culture, it is as Hamlet once said: "there is nothing good or bad, but thinking makes it so."
Also read Dharamshala: A land that speaks the language of friendliness and peace