Looking for reasons for Why We Travel? or why travelling is important for us humans?

Let's count them one by one!
It was 4 in the morning and my alarm clock pulled me incessantly, and a little unexpectedly, from sleep. My eyes were swollen, and bloodshot, as I looked out of the window for the light, but found nothing but temporary darkness.
For a moment, I was almost convinced that it is a ruthless dream. And then I rolled over and saw my rucksack – zippered, and waiting to be lifted. Exactly one hour from now, I realized, I am catching my next train.
"Why do we travel," was a natural question to ask. Half slept and tired, I wanted to go to sleep and miss this train. It was moreover taking me nowhere special. I wasn't going home or someplace more important than that. I was only slowly moving towards northeast India and my next destination, Varanasi streets, could certainly wait.
We travel to learn new ideas, new philosophies. We travel to learn, to find inspiration, and to change for a better self…  And we travel, for much more!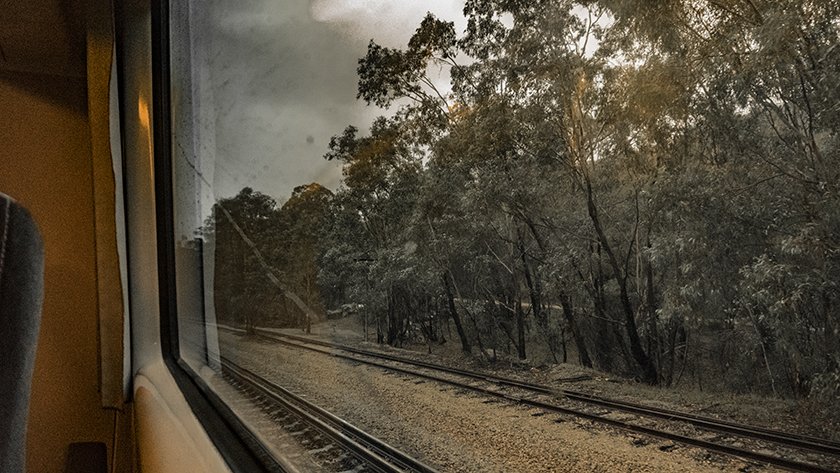 And Ths Question Is… Why We Travel
Often, we find ourselves waiting for trains and taxis, in the orange glare of a streetlight, before even getting time to drink a cup of coffee – and no, there is no fun in that. And there is no fun in letting out a sleepy groan either or in being nervous knowing that your train is leaving in an hour. Yet here we are, herded in ever greater numbers on the planes and in taxis.
Sometimes there is a reason why we travel… because work is calling or we need to be with our family to attend a marriage.
But most of our journeys are not non-negotiable.
We chose them because we wanted to!
We travel because the annoyance of the airport or train stations often seems outweighed by the thrill of being at someplace else… and that's why we travel.
Also Read: What made me quit the job to travel the world.
We travel because the work is boring and we need a quick escape. Because home is unexciting and so is New Delhi.

And that WHY WE TRAVEL!
Unlike in the olden days, life in cities today is getting exhausting. The mental pressure of doing this and getting that is growing us mad.
It has become a routine that every time I speak to my friends, who are busy sorting their corporate and personal life, strangled with responsibilities and work, I sense their desire to run away and find time for themselves – someplace in the far-out corners of the Himalayas where the birds fly free and so do the thoughts.
"So, simplify the problem of life, distinguish the necessary and the real. Probe the earth to see where your main roots run. I would stand upon facts" Henry David Thoreau
They tell me how badly they're craving open spaces, away from the usual life they've been dealing with back home. And travelling, even to the same old destination like Delhi to Manali, seems like a perfect, and perhaps the only, solution.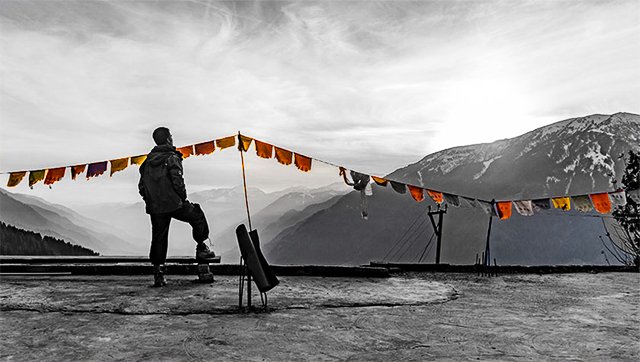 Travelling is a basic human desire. We are a migratory species. Even when our migrations are controlled by jet fuels and Google maps, we haven't forgotten the joy we get in travelling, in getting lost. Not to mention travelling is self-development in many ways and helps us learn things that we otherwise cannot.
Travelling is a constant broadening of horizons incomparable to reading a book or watching a documentary. When you engage with a foreign culture, whether it is about sharing a meal with a local or attending a cultural function, you gain a larger perspective about the world out there.
And that's why we travel. It is important for us to grow as a person!
Last year, I had a lucky admittance into the Tribes of Mon district, while travelling in Nagaland where one of my friends was stationed with the government for the welfare of the local tribes. His affection and care for the area and its people were infectious. His familiarity with the members of the indigenous community helped me get a closer look at their culture and the way they lived – as unseen by most. My experiences with the place and the local tribal people gave me a sense of belonging to a foreign land.
While travel, you put yourself in a place where is room for mystery, for juxtaposition, for adjustment and repositioning of beliefs.
That's exactly why travel is so vital, other than the fact that it helps us charge our batteries. Despite the reasons why we travel, our experience gives us a newfound sensitivity to the lives of other people. It makes us the walking broadcaster and a living newspaper – the only channels that know this world and that town.
When you visit a place, much different than where you've lived most of your life, you get a new perspective, a fresh outlook on things.
Every time I am out on the streets, I find myself turning more and more romantic and sucrose to this world and to all the people out there.
And that's why we travel!
More About Me
If you are new here, I want to tell you that I am a full-time Indian travel blogger. After quitting my 9-5 corporate job in England, I soon moved to India with no intention to do anything but just explore my country. I did that for about a year and started this blog soon.
Since 2016, I have been only wandering and writing about my journeys here. Other than this inspirational travel blog, I write for a few lifestyle and inflight magazines.
I also make youtube videos on my channel. Bringing a video from the channel with some of my personally clicked pictures with travel quotes written on them, this video will give you more reasons to understand why we travel…
This post was originally inspired by the writings of my favorite writer Pico Iyer.