Before I visited Stuttgart, I had no idea what to expect. A few people moreover discouraged me by stating that it's not Stuttgart that you'd want to visit in Germany, especially if you're bound in time. Rather, as they suggested, you go to more vibrant and backpacking-friendly towns of Munich and Berlin. But to hell with unsolicited recommendations, I still decided to take a chance and see what Stuttgart had to offer.
And it turned out that I instantly fell in love with Stuttgart. Between lights and life, and the many loud cars chasing around the streets, Stuttgart has its own unique charm.
Though the town isn't very big and it's fairly easy to move around places using the ever-impressive tram and bus connections, I went luckier by staying at a place called International Student Hotel, thanks to its easy location, only a couple of tram stations (or a 10-minute walk) away from the central station or Hauptbahnhof.
As I checked-in, the hotel turned out to be very clean, neat and orderly — everything I'd come to expect of German standards.
My Top Favorite Places In Stuttgart
Kingstreet
As I reached Stuttgart, my first stop, without having a need to use the hop-on/hop-off city tour, was the King Street (or Königstrasse), located right next to the central train station. Though some may find shopping around King Street a very commercial experience, I found it the heart of the modern Stuttgart.
Palace Gardens
From Kingstreet, you can walk through the Palace garden, as it is only a stone's throw away.
Redesigned in 1951, palace garden is the vibrant heart of the city, but at the same time, it's a place to linger, relax and marvel at Stuttgart's one of the most prominent architectures and public spaces. With their ancient trees, large expanses of lawn and lakes, the upper Palace Gardens contain the New Palace, the Opera, and Playhouse.
Though Opera house is open to the public, the New Palace (which today contains the ministries of Baden-Wurttemberg state government) is closed for the public.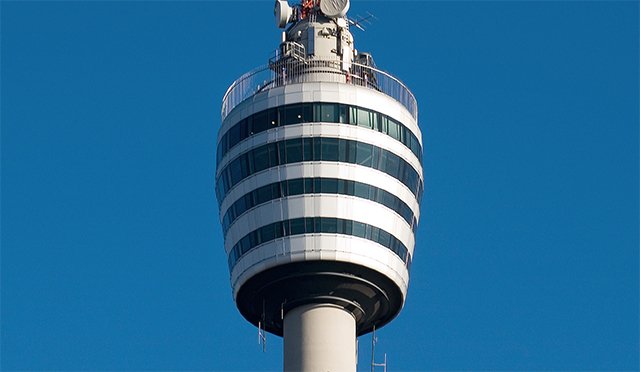 Television Tower
The Television Tower is perhaps one of the most outstanding cultural monuments in the city of Stuttgart. From its two-storeyed observation deck, at a height of 150 meters above ground, you can admire the magnificent bird's eye view over Stuttgart city as well as look into the surrounding green spaces.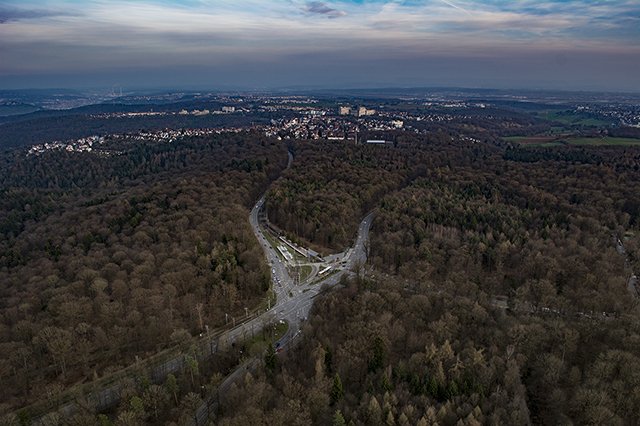 And what makes Television Tower even more interesting is the augmented reality technology, which, with the use of the "360-degree Television Tower" app shows you all the tourist attractions and municipalities in your direction.
Mercedes Benz Museum
Out of all architectural and technological marvels, that Stuttgart had to offer, my favorite one turned out to be Mercedez Benz Museum, for this is where the legend began, with its pioneering invention of Gottlieb Daimler and Carl Benz – the automobile!
Stuttgart is moreover the only place in the world with two car museums, and that too belonging to brands like Porche and Mercedes. Though it is recommended to visit both, I happened to visit the home of Mercedes Benz, and recommend you to do the same, if you've time to only visit one.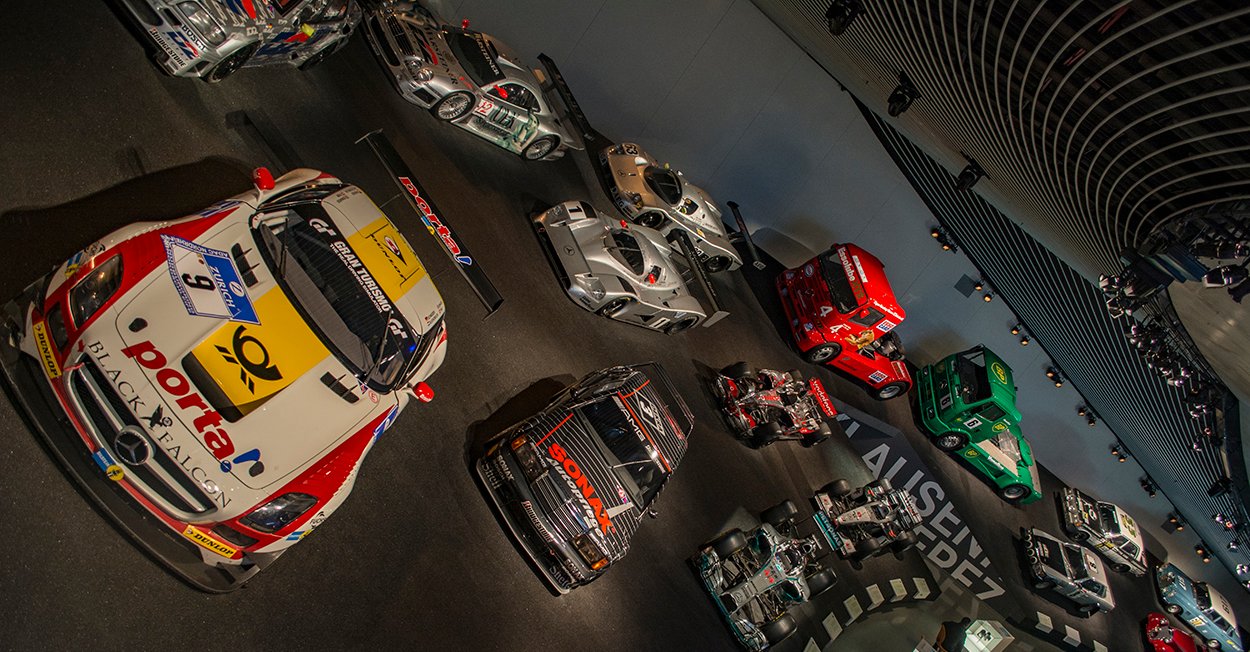 Covering a floor space of 16,500 square metres, the Mercedez Benz museum, on its 9 different levels, presents 160 vehicles and over 1,500 exhibits – documenting a 130-year-old automobile legacy, without a break.
[Here's a link for further reading On Stuttgart's Mercedez Benz Museum]
Municipal Library
The municipal library can be Stuttgart's intellectual and cultural center, but for a tourist, it's a place to marvel at its quite distinct architecture.
Best Way To Get Around The City
You can reach most of the beautiful highlights in Stuttgart by foot, but if you don't like walking, public transportation in the city is going to make things easier. You can buy a single for every journey, but to save money and time the best way to get around is by buying a 'Stuttcard Plus' city card, which is valid for 24, 48 or 72 hours.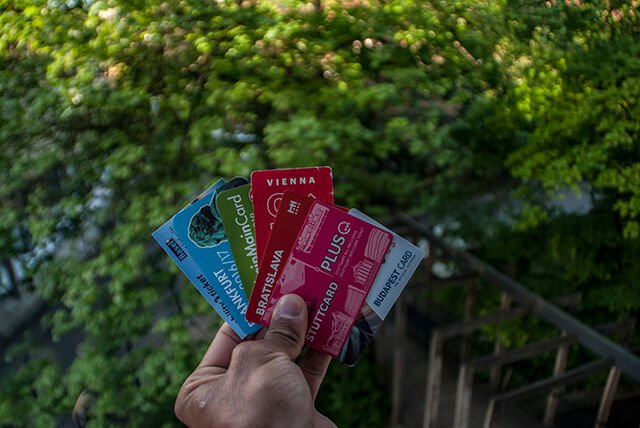 Other than free public transport in and around Stuttgart, what makes Stuttcard Plus city card better is that it gives you a free (or a discounted) access to most of the tourist sites. For example, I used my Stuttcard Plus city card to access the Mercedez Benz Museum and Television tower for free and saved more than 12 Euros straight away, in addition to free transport throughout its valid period.
[Note: There are two types of city cards, one is Stuttcard and the other Stuttcard Plus. Where Stuttcard is cheaper, it only offers free admission to the major museums and leisure facilities, whereas Stuttcard Plus gives you that on top of free public transport in and around the city].
The Hop-On/Hop-Off Bus Tour
The layout of the Stuttgart is very spacious with wide streets, parks, and plazas, and understanding how the public transport works here is fairly simpler. Yet, if you feel overwhelmed, and are not sure how to get to move around places using public transport, or if you're bound with limited time, the best way to explore the city is by a hop-on/hop-off city tour.
Valid for 24 hours, the hop-on-hop-off bus service makes it easier and quicker for tourists to explore Stuttgart's major highlights. With an onboard "Audio Guide", you moreover find out everything you need to know about the city – right from its historic influence to the places of interest.
Where To Stay
Though one of the biggest cities in Germany, Stuttgart still isn't very big in size. But if you're looking for a central location I can recommend International Studenthotel, run by StuttgartTourism, and located only a 10-minute walk from Stuttgart central train station (or two tram stations). The room in the hotel was clean, beds were properly made, breakfast was healthy and everything else in between was in order, following German standards.
Visiting Berlin? Check out my Berlin Tourism Guide | Also Read About Places To See In Rügen: Germany's Biggest Island In The Baltic
Disclaimer: I wrote this post as part of the #VisitStuttgart campaign with Stuttgart Tourism. Though my tour in the city was hosted, all recommendations and ideas are solely personal. I only recommend what I find worth appreciating.