Stuttgart, as a town, has been around since the early 10th century, and its numerous cultural and historic buildings offer a sight to behold. But out of all architectural marvels, and museums that this tiny little town has to offer, I loved the popular Mercedes-Benz Museum the most.
It showcases the company's — and moreover the man's — very first models of an automobile while finding a perfect harmony with the cars of past and of future.
So yea, when you think of Germany, and Stuttgart in particular, it's cars and cars only that should first come to your mind, after all, it was the region of Stuttgart that gave the man its first vehicle designed to be propelled by an internal combustion engine — a technology we are still using more than 100 years later.
Stuttgart is the only place in the world with two car museums, and that too belonging to brands like Porche and Mercedes. On my #VisitStuttgart blog trip, I happened to visit the home of Mercedes Benz, the only exhibition of its kind in the world to document a 130-year-old automobile legacy without a break.
For this is where the legend began, with its pioneering invention of Gottlieb Daimler and Carl Benz — the automobile! And speaking of the three-pointed star, well there's just so much history behind it.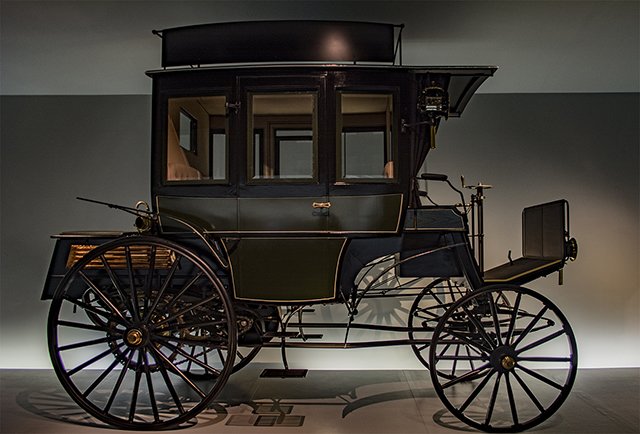 Covering a floor space of 16,500 square meters, the Mercedez Benz museum, on its 9 different floors, presents 160 vehicles and over 1,500 exhibits. As I entered the museum, the impressive display of cars, as if a beautiful 3d-painting hanging out of the wall, came out as a bit of surprise. I am not usually a 'museum person', but I instantly knew that this tour is perhaps going to be a memorable exception.
With my audio guide, telling beautiful stories in English, the elevator took me to the top floor, to a height of 34 metres, taking me through the history of the automobile industry to its point of inception.
As you get to the top floor and begin your journey, the first thing on display is not a car, but a horse, making it obvious that even the most complex technologies and designs come with the simplest of all ideas, and that's exactly how a legacy begins.
As I wandered a bit I found myself wondering which car I would buy if I suddenly became a billionaire.
I decided this was my favourite as I love the colour green.
Or maybe this model, that every boy fancied while he was in high-school.
From dozens of impressive car models to buses and coaches and trucks, everything seemed to have its own gracious presence. Everything looked just equally beautiful.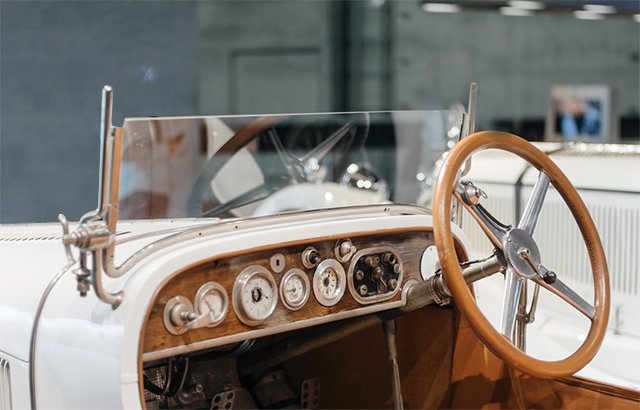 Practical Information
Mercedes-Benz museum remains closed on Mondays, and can only be visited between 9 to 6 the rest of the days.
The entry to the museum costs 10 EUR as an adult, if you don't have a discount card or a Stuttcard.
To get here, you can take the U-Bahn to Neckarpark and walk 10 minutes to the museum, else you can also use the city hop-on-hop-off bus service that drops you right in front of the museum entrance.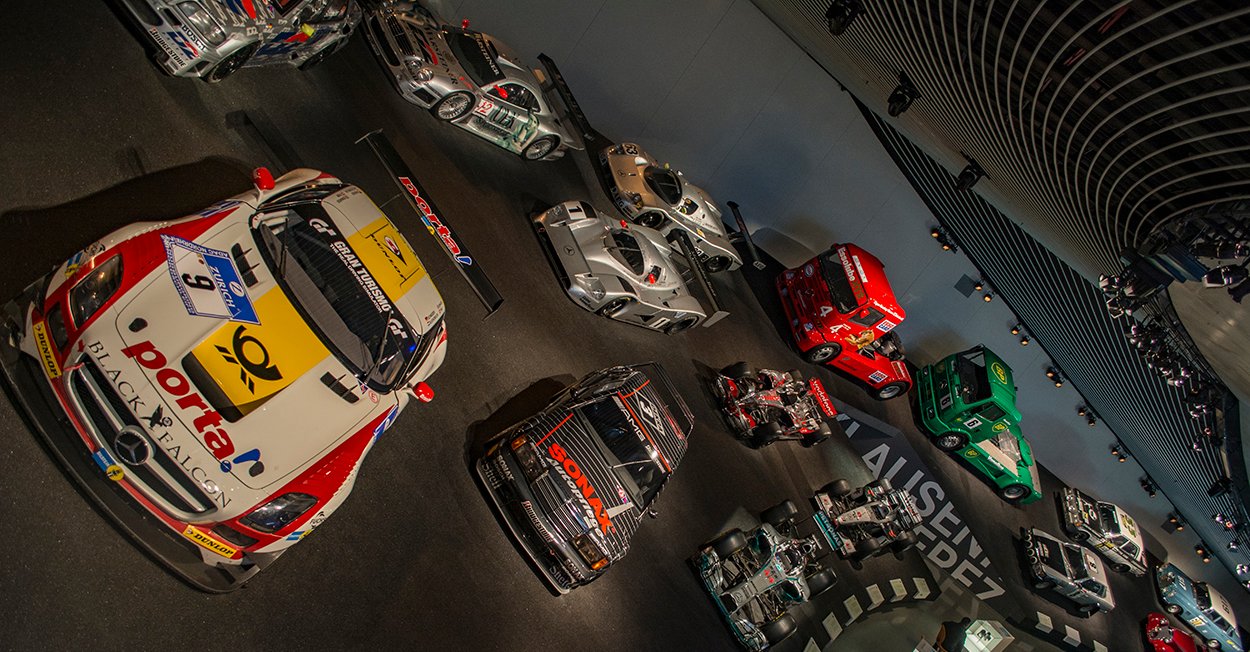 Further Reading: What To See And Do In Stuttgart, And How!
I wrote this post as part of the #VisitStuttgart campaign with Stuttgart Tourism. Though my tour in the city was hosted, all recommendations and ideas are solely personal. I only recommend what I find worth appreciating.